How often do you see a guest arriving in a club lounge with two grocery store-sized plastic bags and start filling them up with sodas from the refrigerator?
When I stay at the Sheraton Grand Rio de Janeiro, I tend to get some work done in the top floor club lounge, which has a Nespresso coffee machine and a couple of refrigerators filled up with sodas. It used to be manned most of the time with an employee, but in my visits since 2020, it hasn't had any.
You can access Sheraton Grand Rio de Janeiro here.
READ MORE: Marriott Bonvoy Rate & Bonus Points Offers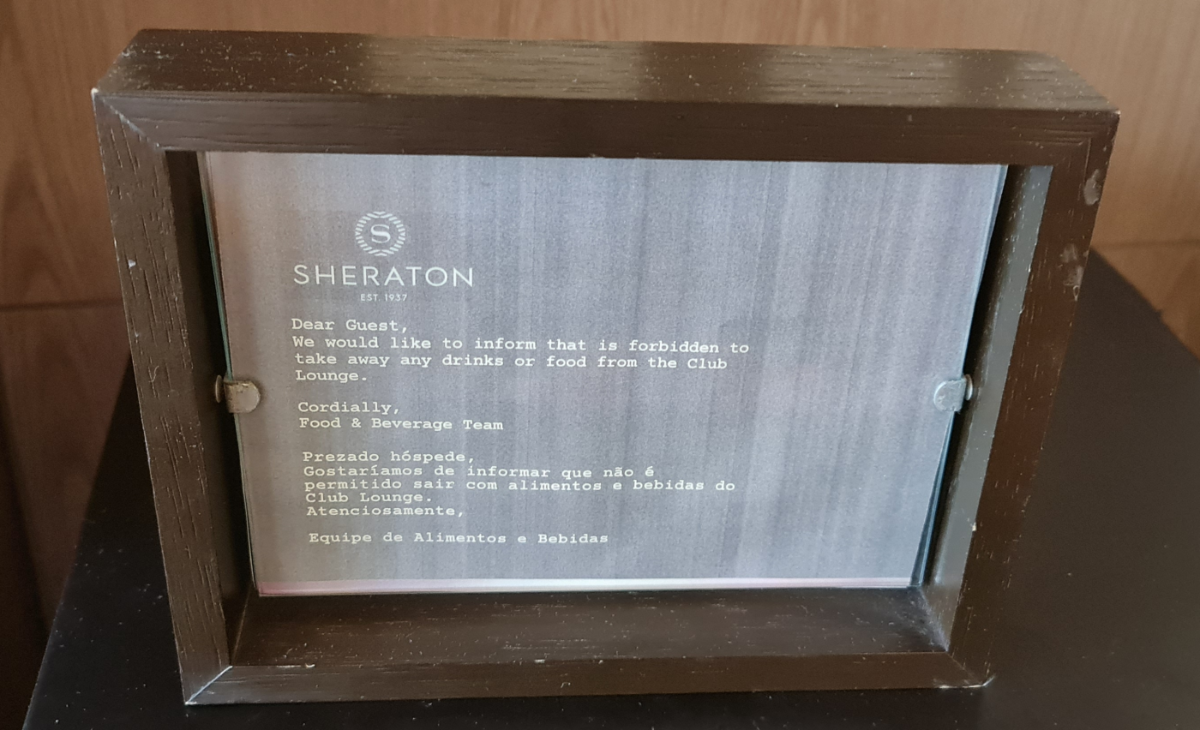 I usually mind my own business and just roll my eyes at unacceptable guest behavior. I once saw a guest filling up his backpack with wine bottles at the now-demolished Crowne Plaza Kuala Lumpur and let the staff know so that they could intervene.
This time it was just me and the "lady" and her two kids. I told her that the sign clearly states that the club floor items are only for consumption there, and she should visit a grocery store if they need to stock up on beverage items.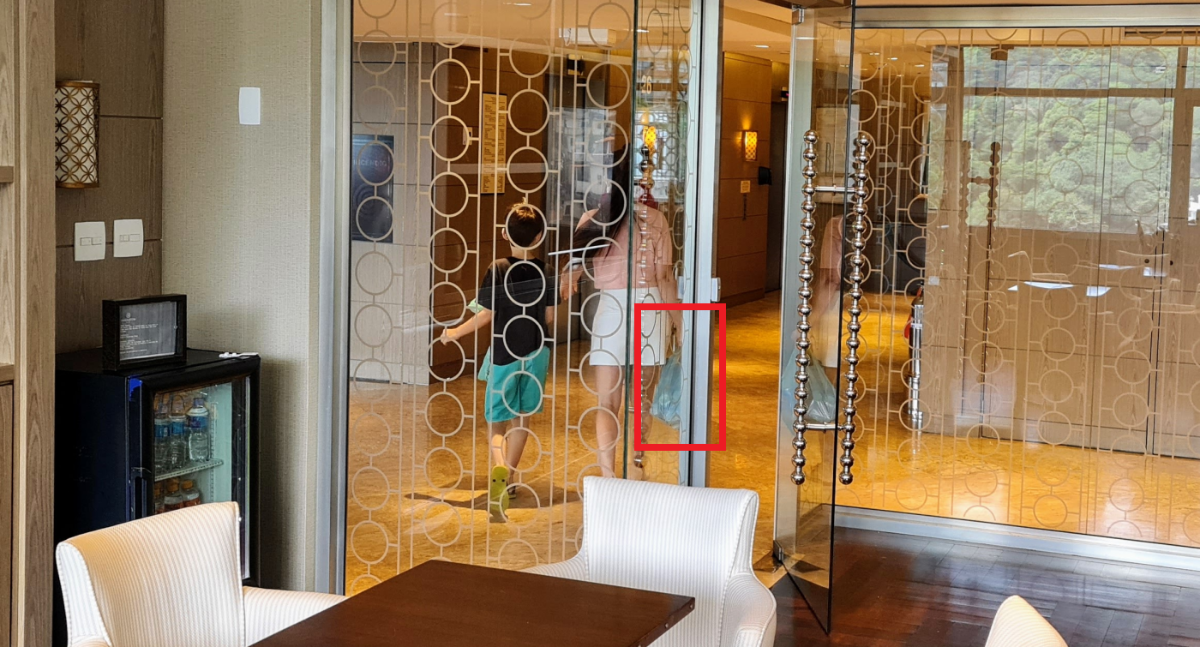 I was called a "gringo," and that I don't understand. I said that I clearly understand when I see someone stealing. Well. She left with her two kids. I let the hotel security know what was taking place in the lounge.
Conclusion
Where do you draw the line? Some guests treat breakfast buffets and lounges as their personal pantry when in-room dining and filled-up minibars exist.
Some argue that it is ok to walk out with a water bottle or two, and others, like the "lady" in the example above, just go to the club lounge instead of the grocery store.
I am at a point in life that if I want that $4 soda from the minibar, I'll take and pay for it. I don't see a point in trying to sneak out with items from a club lounge.
It was just appalling behavior by this "lady" and what a role model she is for her kids!