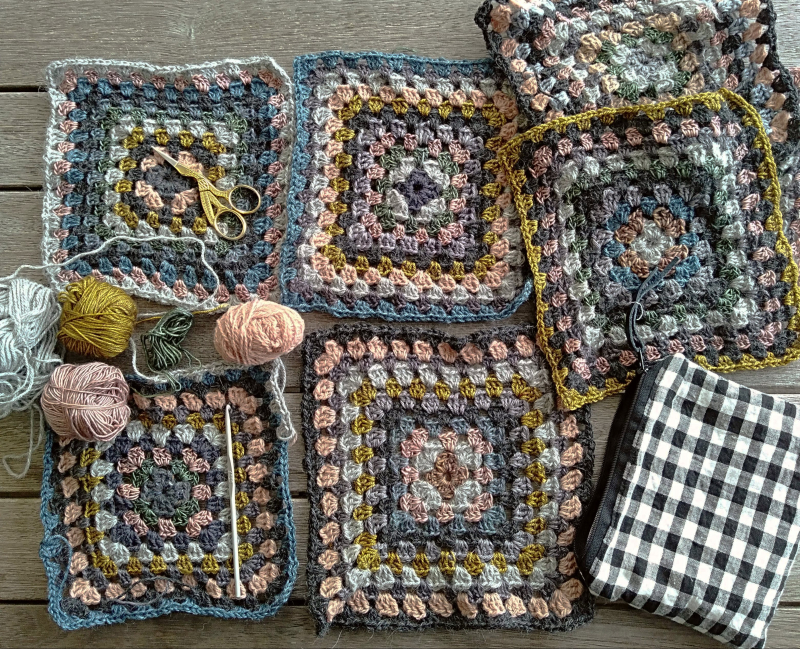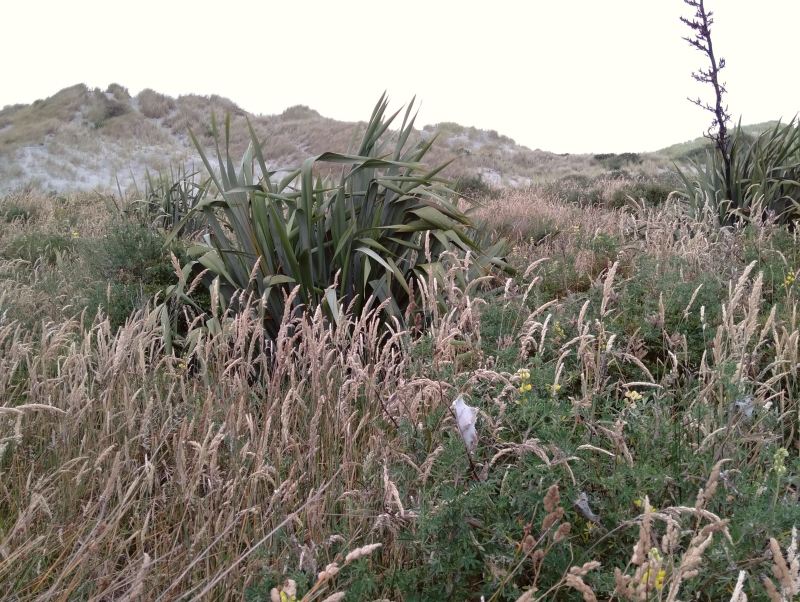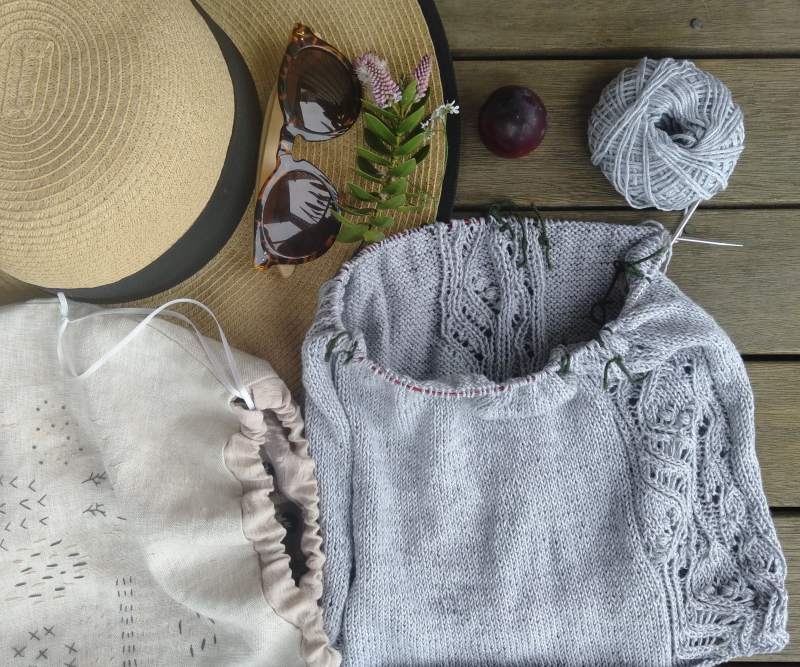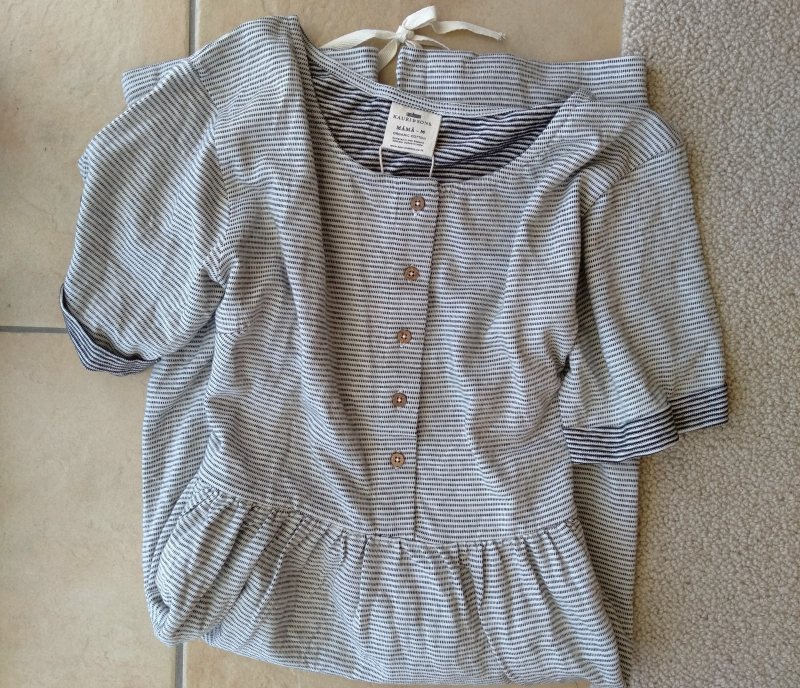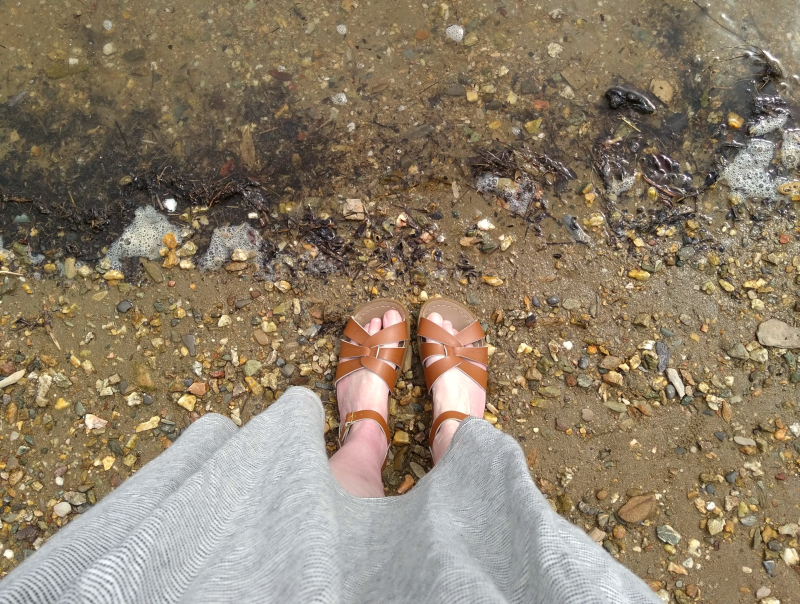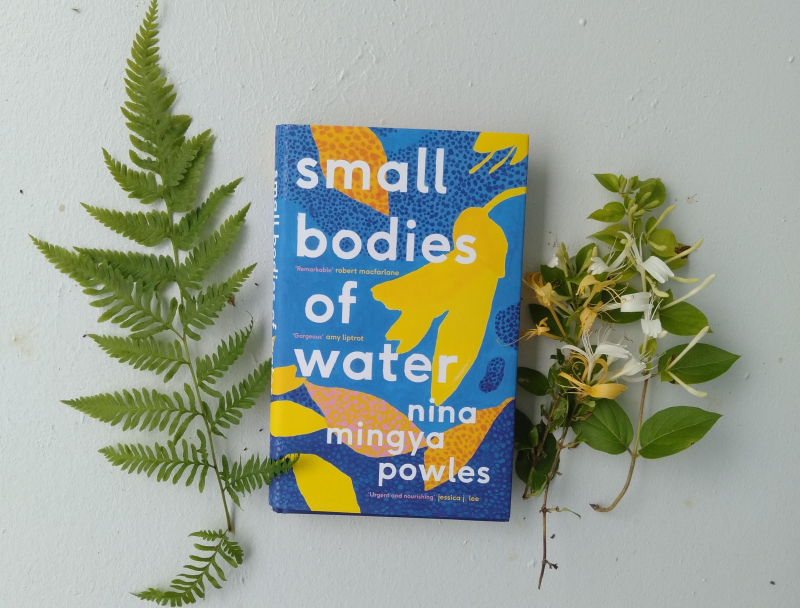 Ah, summertime. This year's holiday felt longer, hotter and brighter than other summer breaks in recent memory – but it was a lovely one. We spent lots of time on and by the water, mostly with family but I also managed to see old friends, too. We didn't take any of it for granted – we know how lucky we are to live in a very safe and highly vaccinated country and are so grateful we could enjoy a summer trip as in other years.
I thought I'd share some of my summer snaps with you – though I have more projects and other things to tell you, of course! I'll save them for my next post. Everything in the South Island was so lush and green – the trees, sand, bush almost electric with life. 
I (very slowly) worked on a summer knitting project – a vest top in grey cotton yarn – Sol, by Jacqueline Cieslak. There's a link to my Ravelry project page here. It was a lovely activity for hot, quiet afternoons though there are more than a few mistakes in my version – I blame the heat, constant chatting and occasional glass of wine!
I also worked on a granny square crochet project I took with me, with the hope of using up assorted 4ply yarn scraps from the knitting year. I love how my squares are turning out, quite fine and light-weight, due to the fingering-weight yarn, although I do feel slightly daunted about crocheting them together once I'm ready for that stage! I'm thinking of joining the squares with another round of cluster stitches, in black yarn and creating a classic old-school sofa blanket (maybe a bit like this one – except with larger squares – I'm working 14 rounds for each one).
On my last day of work for the year, I was waiting for the bus when I spotted a small pop-up design store, and I couldn't resist buying myself this stripy dress made from cotton jersey. I think it's designed especially for new mums – either as maternity wear or for ease of breastfeeding – and I am a very long way out of that stage, but decided I'd wear it anyway. I found it to be the most comfortable and pleasing thing to wear over the summer! The brand is Kauri & Sons.
+ + + + + + + + + + +
Did you get a chance to do some reading over the Christmas/New Year period? I read Small Bodies of Water by Nina Mingya Powles, which was a Christmas gift from my boss and such a perfectly-chosen one, too. I really loved it. It's a collection of linked essays about cold-water swimming, nature, place and memory. I know I will dip back in and out of its page throughout the year.
Music through the headphones and stereo speakers this summer: I've loved A Beginner's Mind by Sufjan Stevens and Angelo De Augustine and Ada Lea's one hand on the steering wheel the other sewing a garden as well as Cleo Sol's Mother as well as everything Sault but especially this album. I also discovered the music of Mdou Moctar – have a listen to Tala Tannam if you haven't already.
For very this-place vibes (by that I mean Aotearoa, particularly this-time), I recommend L.A.B and everything by Troy Kingi, but especially this song.
+ + + + + + + + + + + 
I hope this finds you very well, friends! See you again soon.
Melissa