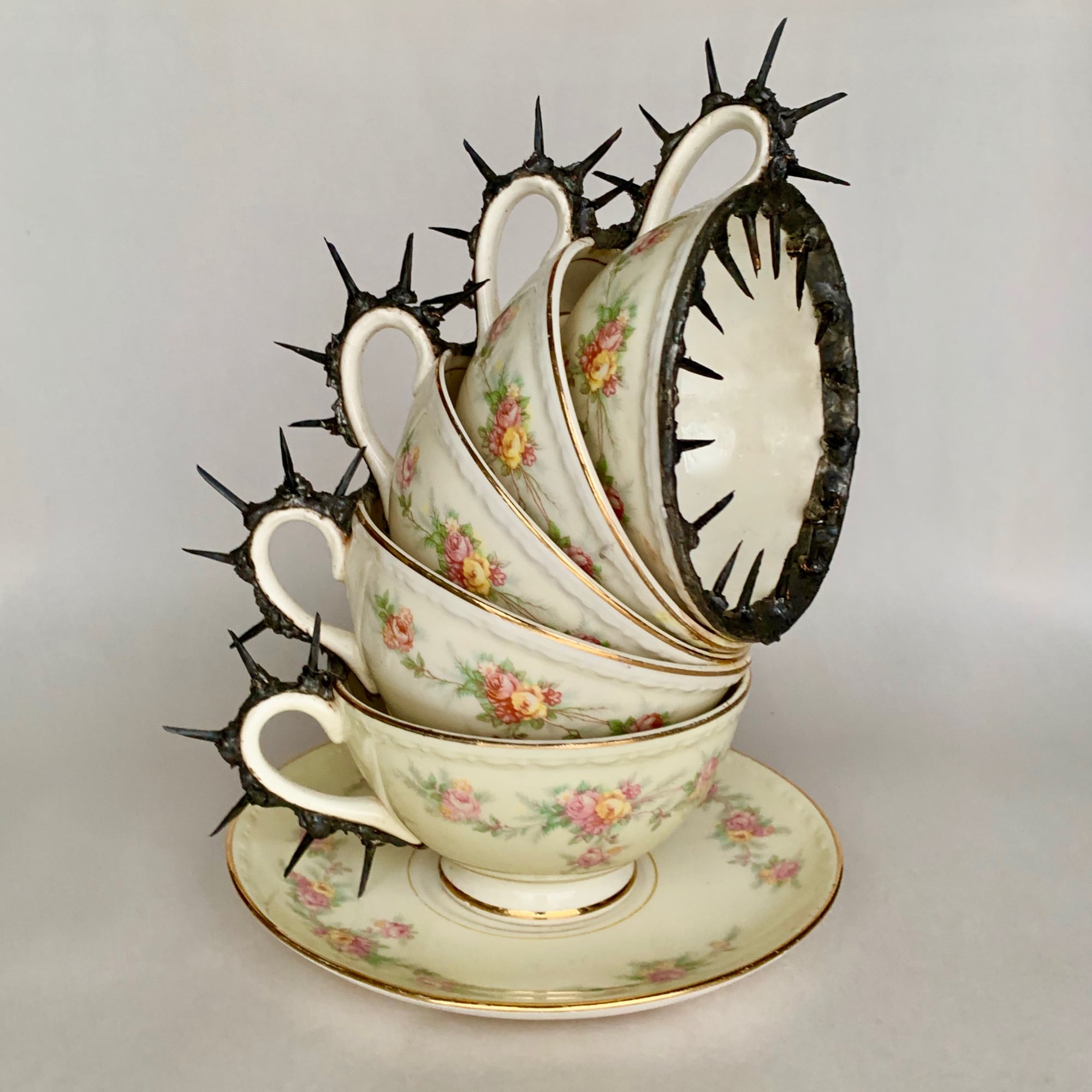 All images © Glen Taylor, shared with permission
A visual metaphor for imperfection and the possibilities of repair, the porcelain sculptures created by Ohio-based artist Glen Taylor (previously) are steeped in contrast. Soldered spikes confront the gilded, floral designs on a stack of teacups, a rusted pair of scissors binds shards of a plate, and wire restrains a concrete hand as it lurches from dinnerware. In his most recent pieces, Taylor also draws on his background in ceramics, creating the witty "Introvert Mug" with the handle strategically placed inside the vessel.
Some of the artist's antagonistic sculptures are included in Overdose, a group exhibition at Design Museum Holon, and you can peruse an archive of his works on Instagram.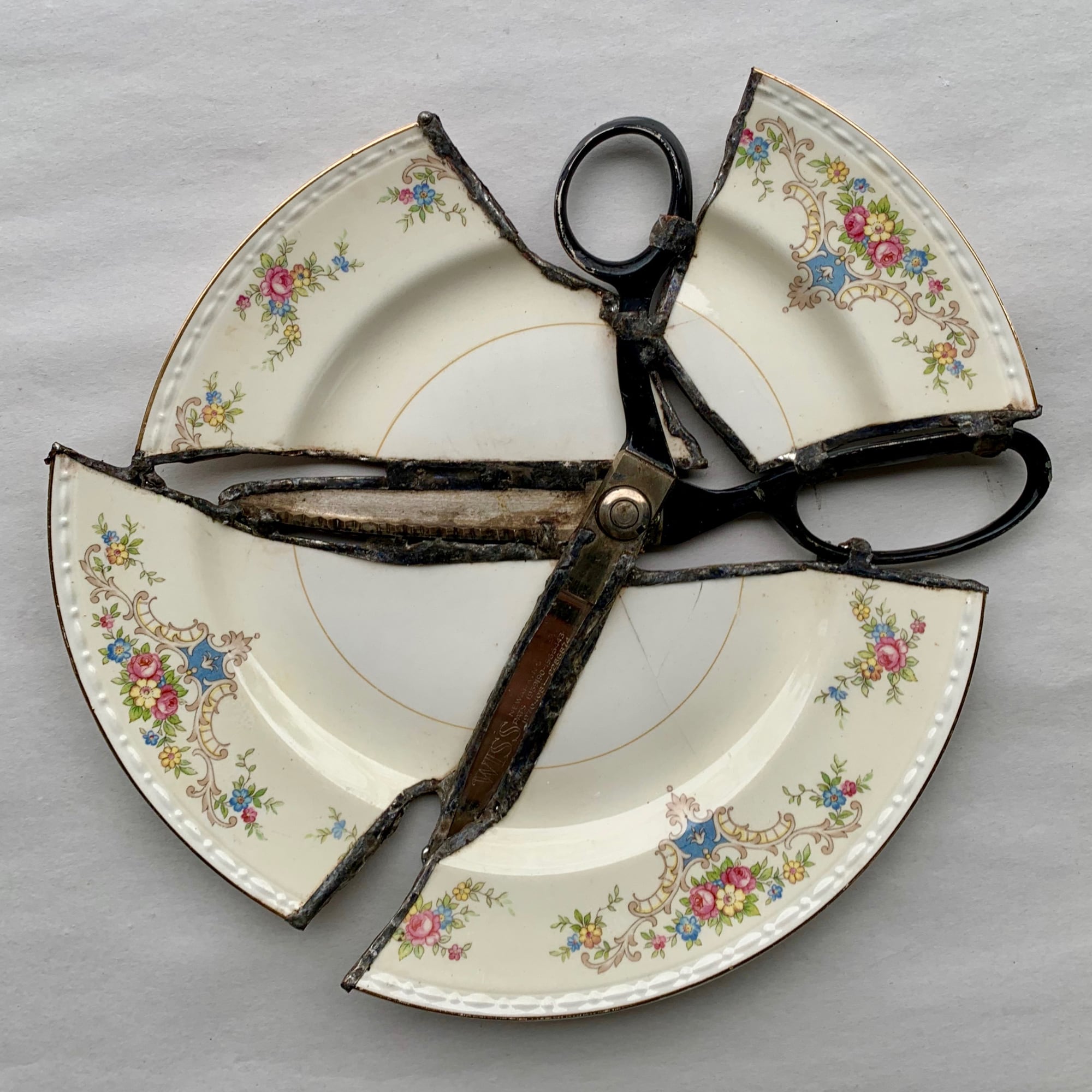 "Detached"
"What Heals You"
"Introvert Mug"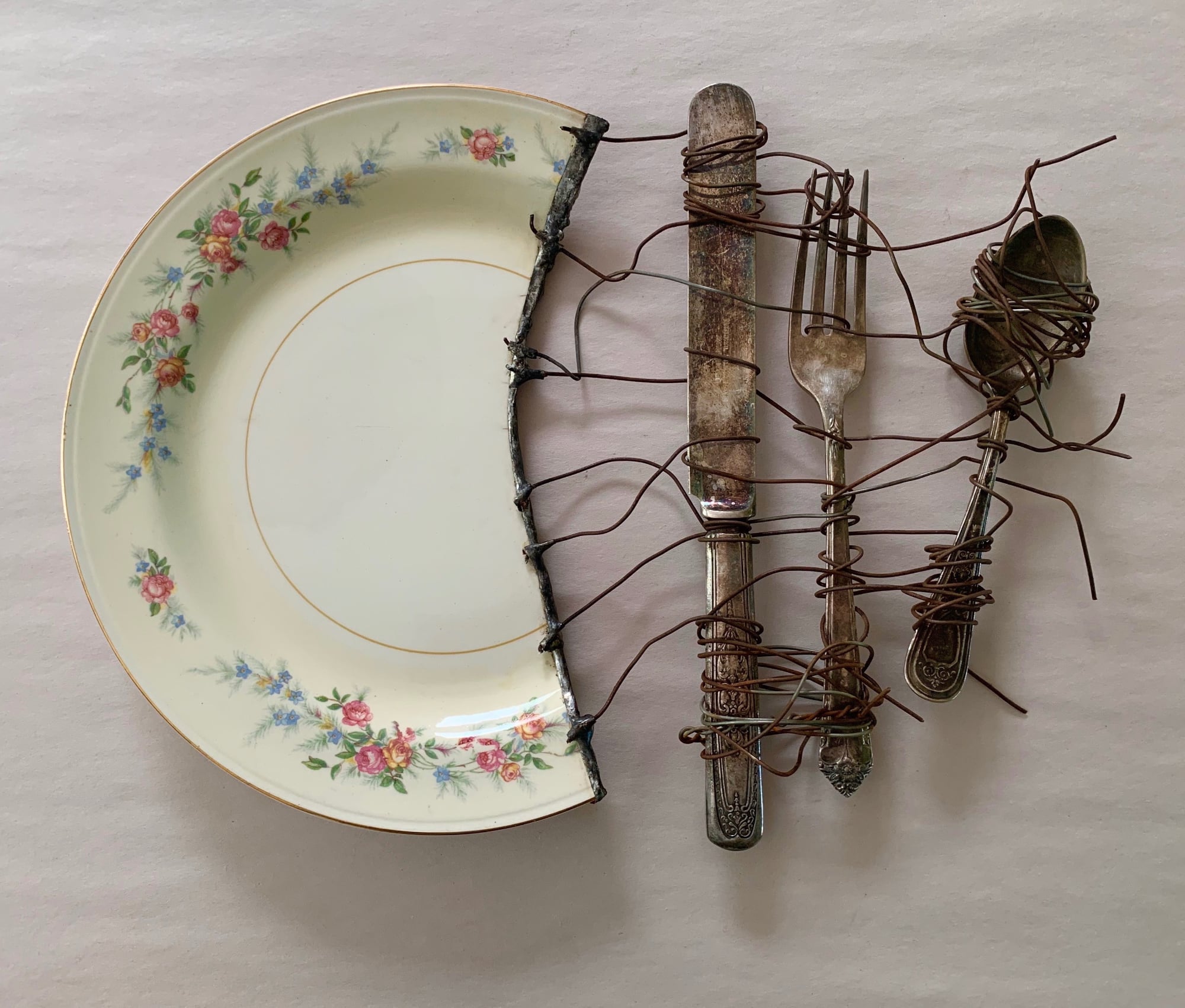 "The Reluctance"