June is Pride month, and with it arrives a deluge of Pride-themed designs across industries, each marked to communicate representation to employees and customers alike across the LGBTQIA+ community. Pride is perhaps most openly and vibrantly represented within the tech industry, with the LGBTQIA+ community playing an important role both internally across industry departments and across their user base. One of the more bold efforts this year is an initiative aimed at gamers via the Xbox Design Lab,  a new customizable Xbox controller exhibiting a proud (and customizable) design.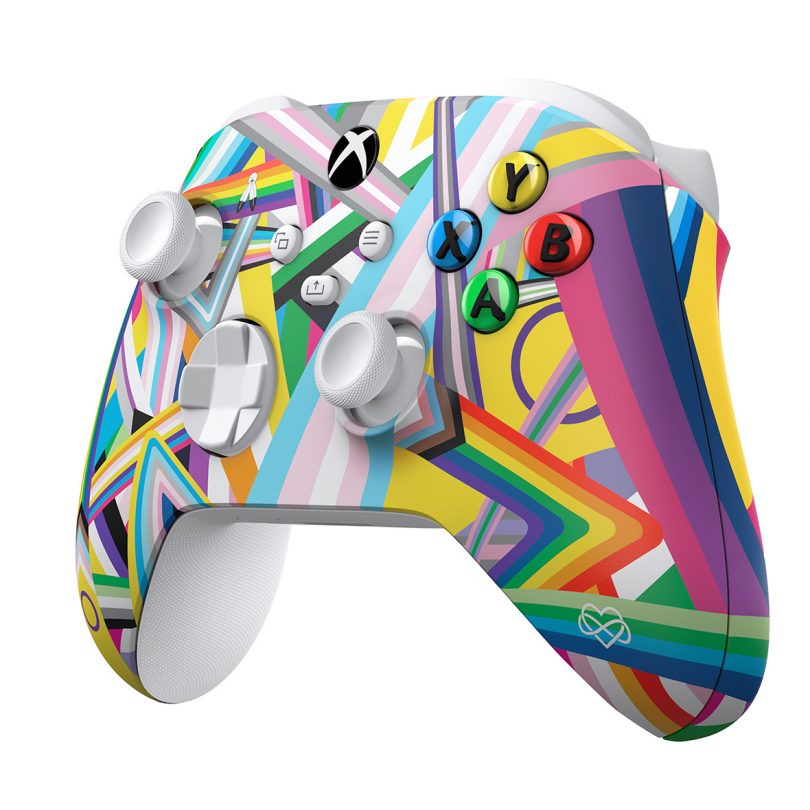 Alongside a newly updated Surface 2022 Pride skin design for laptops, Microsoft has unveiled the availability of a multi-colored woven colorway for their Xbox Controller via the Xbox Design Lab. The design is actually a second coming of sorts, as the woven motif was unveiled last year, but only made in very limited quantities. Citing demand, Microsoft has made the design now more widely available for anyone to order.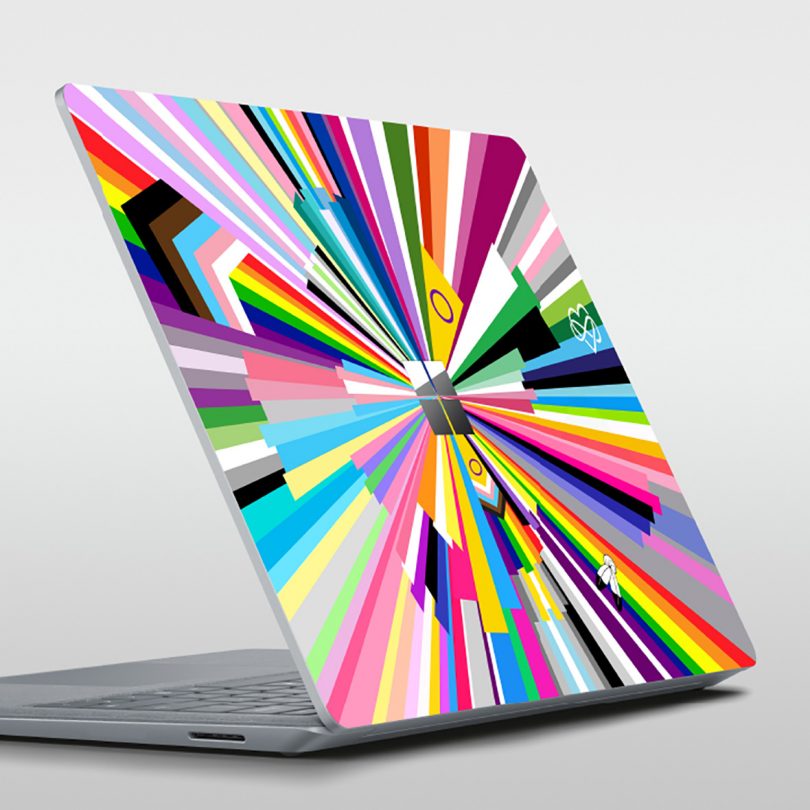 The new Pride 22 Skin is available for both the Surface Pro 8 and Surface Laptop.
The Pride controller is closely attuned to past flag-themed campaigns, integrating the 34 community flags as a representation of the intersectionality within and across LGBTQIA+ communities. If you want to learn about who and what each of the combinations of colors represents, check out this flag animation site to learn more.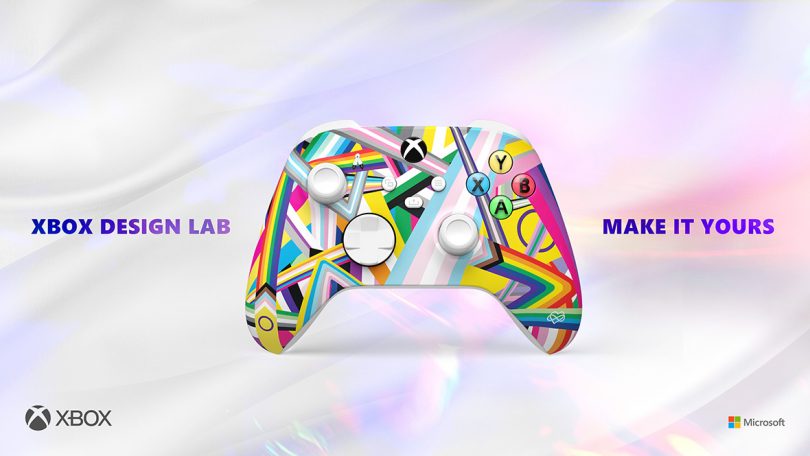 This year, Microsoft is contributing $170k to nonprofits that advocate for LGBTQIA+ rights around the world.
To Microsoft's credit, this sort of effort isn't singular nor something new at all. The company landed #2 in highest LGBTQIA+ employee satisfaction this year, and the Redmond giant has made investments to celebrate Pride, both internally and also across Microsoft's products and services, including Microsoft Teams, Microsoft 365, Surface, Windows, and numerous other extensions of the Microsoft portfolio for numerous years. Microsoft introduced sexual orientation into its non-discrimination policies way back in 1989, and in 1993 began offering employee benefits for same-sex domestic partnerships.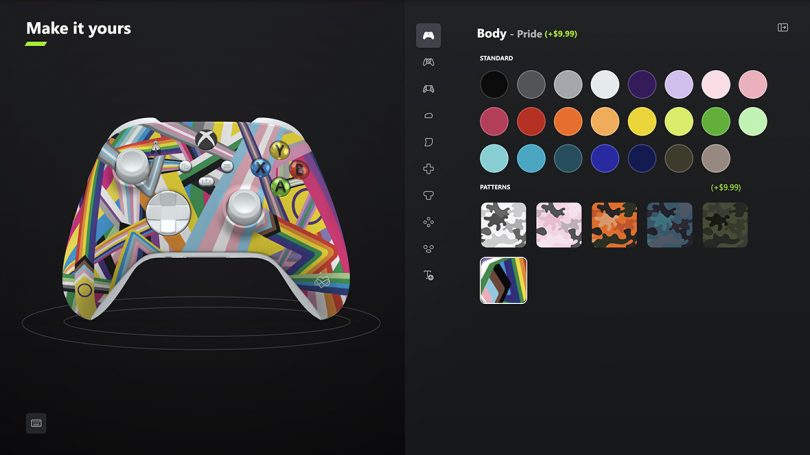 This latest controller is just one of numerous Pride-themed efforts intended to expand how and where representation makes itself apparent (including this exclusive rainbow livery adorning the 2009 Pagani Zonda Cinque Roadster within Forza Horizon 5 and Forza Horizon 4, as well as Forza Motorsport 7).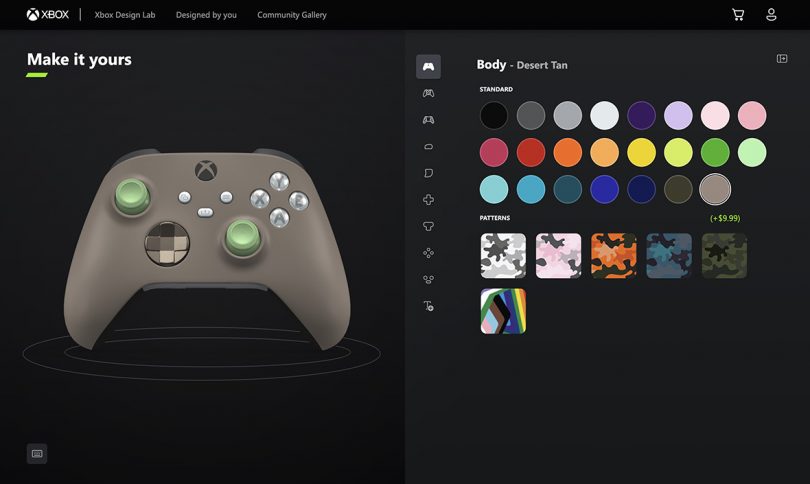 Additionally, the Xbox Design Lab has expanded controller customization options, with an expansive palette of colors, metallic finishes, rubberized grips, and the option to add engravings to customize your controller however you like. As someone with a more sedate preference in color schemes, my customized Xbox controller arrived with cool and collected appearance of mint chip ice cream.