Megan Cain is the creative designer, shop owner, and author behind The ZEN Succulent umbrella, a modern terrarium and plant craft line that was founded in 2012. In 2016, she opened The ZEN Succulent neighborhood plant and gift shop in downtown Durham, North Carolina. There Megan sells her plant designs, along with unique indoor greenery and handcrafted gifts from emerging makers. Building on her success, she opened her second location in May 2018 in downtown Raleigh, North Carolina, with the continued goal of sharing her passion for thoughtfully made goods and easy to care for plants.
Passionate about sharing her knowledge and love of indoor greenery, Megan authored the book Modern Terrarium Studio, published by Penguin Random House. She also teaches plant workshops throughout the East Coast. You can find Megan designing plant installations, growing greenery, and getting her hands in the dirt making terrariums weekly behind The ZEN Succulent's storefront counter.
Megan's inspiration lies in her delight for color and the surrounding landscapes of Durham, North Carolina, where she calls home with her husband, Andrew and son, Hudson.
This week Megan Cain joins us for Friday Five!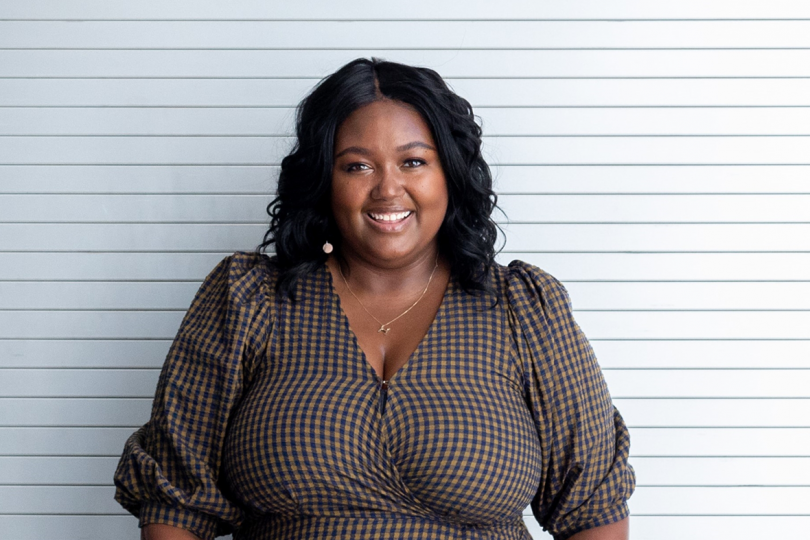 Megan Cain \ Photo: Allie Mullin Photography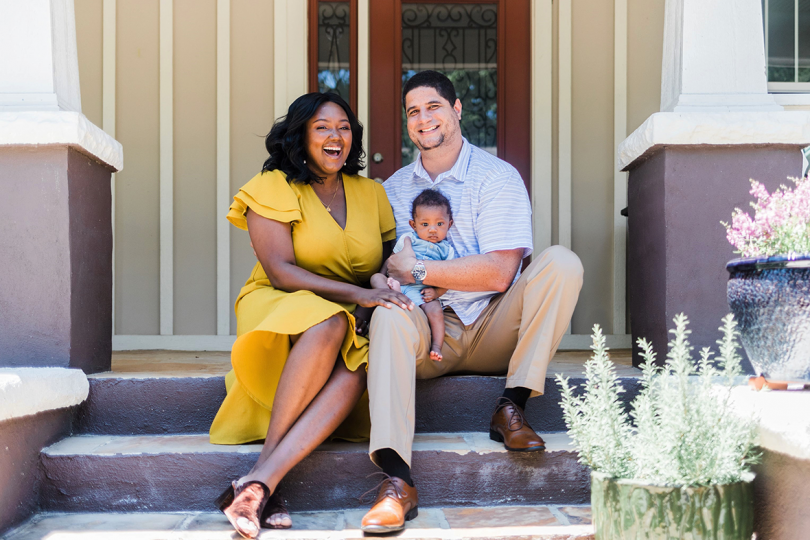 Photo: Amber Robinson
1. Being Hudson's Mom
There's nothing like the warmth from his hug. He puts his tiny hands around my me and rests his head full of curls on my neck. His warmness lasts long after he has dashed off to the next activity, but still never long enough for me. Building his wooden blocks to the sky is his favorite thing, along with knocking them down all over the place coming in at a close second. He will be two in April, and I'm keen to keep all these moments with him fresh in my mind, as each day of him growing seems to pass by more quickly than the last.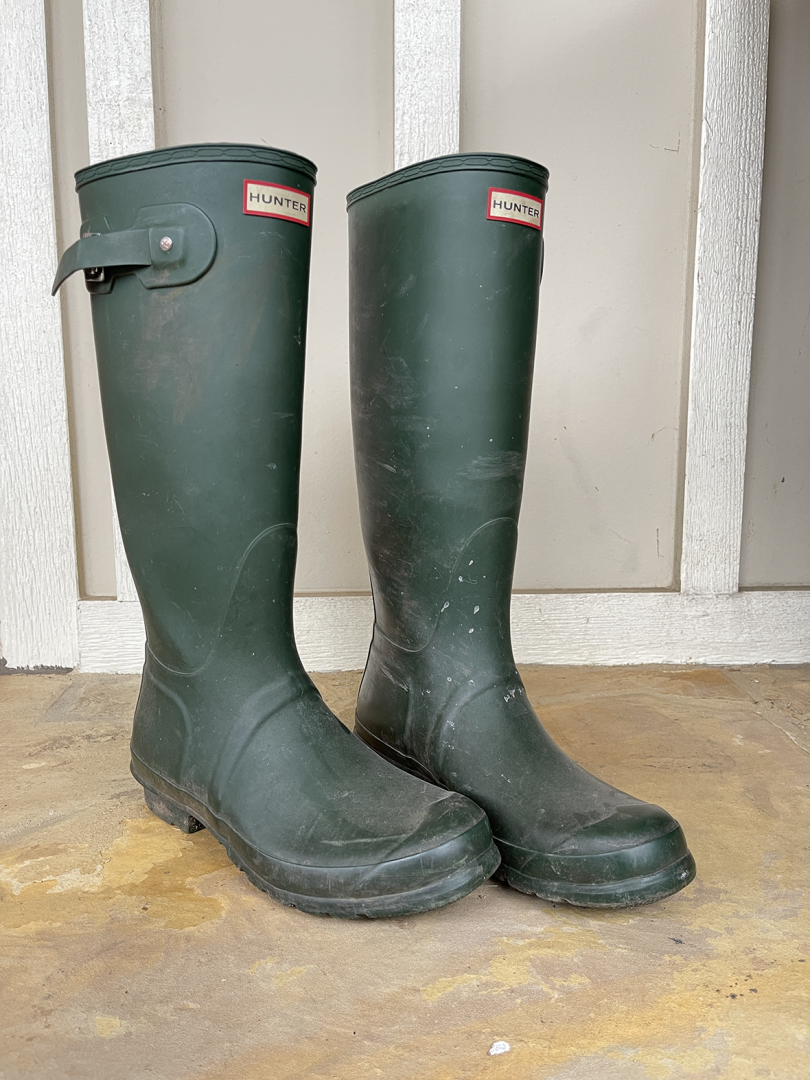 Photo: Megan Cain
2. Gardening Wellies
They were given to me by my mother-in-law for my 31st birthday. She's the type of warm mother that knows exactly what you need before you even need it. Before then, I tramped out into our overgrown backyard with whatever old shoes I had by the backdoor. I broke them in trying to get a handle on weeds, and have now landscaped the whole backyard with them on. I am proud of each scratch on them, as it was earned in the dirt.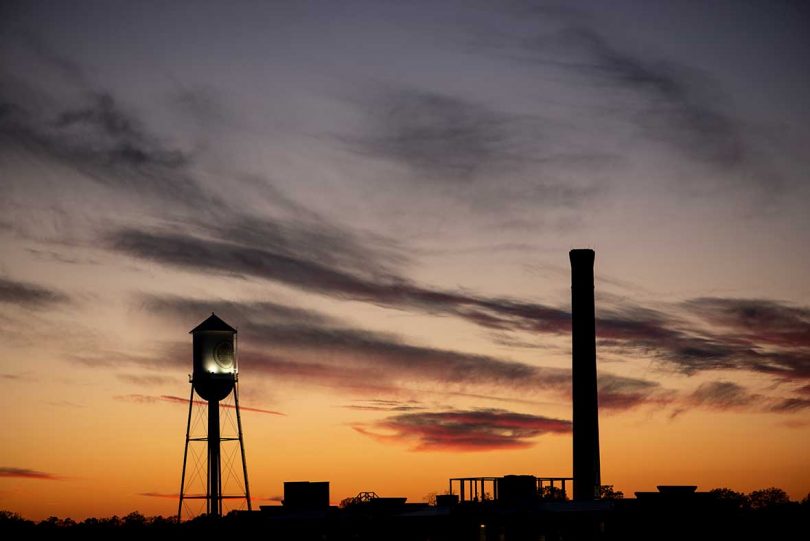 Photo courtesy Downtown Durham, Inc.
3. Durham, North Carolina
In some of my fondest memories I can honestly say Durham was an active member in the moment. The sound of my shoes clicking on the brick sidewalk to lease my first retail space, getting married at the courthouse and holding hands with my husband as we wore our wedding best, and driving downtown to our craftsman for the first time as a family of three. Durham has given me the space to grow from selling my terrariums on a 4-foot shelf in the back of a music hall to two thriving retail spaces and a community that supports our every turn along the way.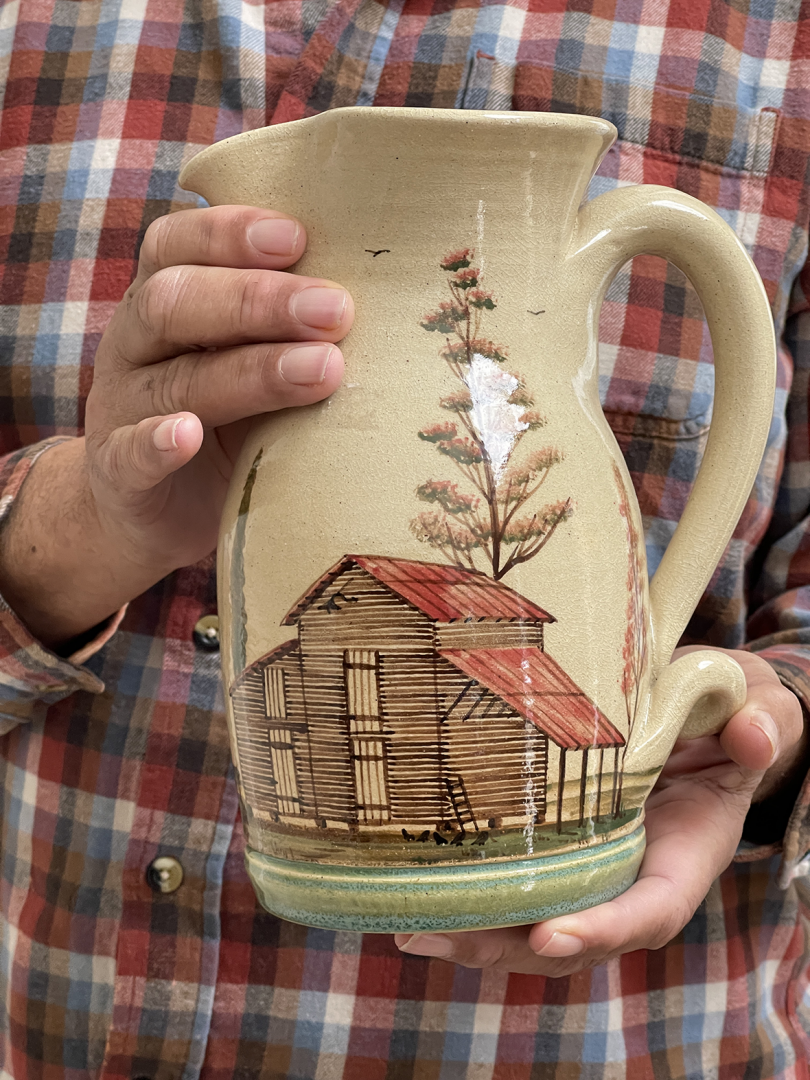 Photo: Megan Cain
4. Water Pitcher
My father has always had a collection of water pitchers that grew in size over the years – from beautiful foreign made pieces to folk art and thrifted. They were always out of reach, never used but displayed proudly. In grade school, I asked him why he collected them and he told me the story of his grandfather. How he used to work on his farm and after every long day he would sit on his porch at a wooden table and drink a glass of water from a water pitcher. It reminded him of his family's journey of hard work. That table sits in my father's study now, and I've begun collecting pitchers, too. This pitcher my father is holding by Winton-Rosa Eugene is my favorite.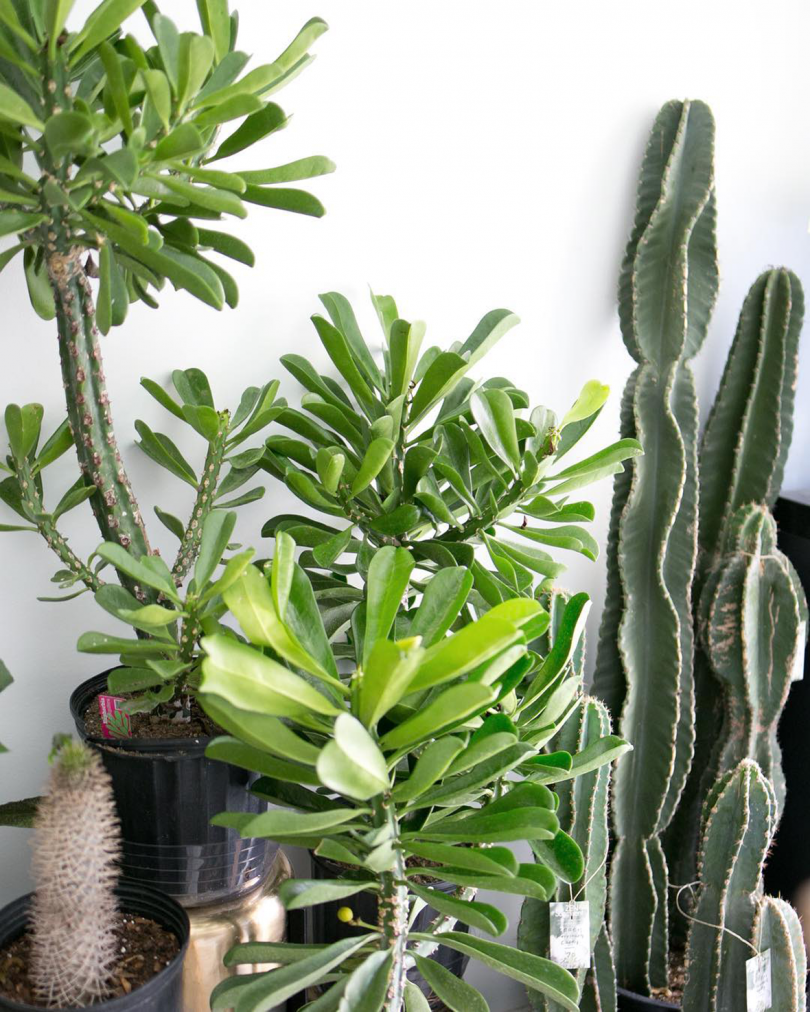 Photo: Allie Mullin Photography
5. Greenery
"Plants bring life, joy, and inspiration" has been my mantra since long before I made it the cornerstone of my small business. Growing up it was my responsibility to help care for our family's 100+ houseplants – they would have made today's plant lovers green with envy. Through that care, my parents taught me the lessons of patience and caring for something other than yourself. I am forever grateful to have learned that lesson at such an early age.
Megan Cain at Work: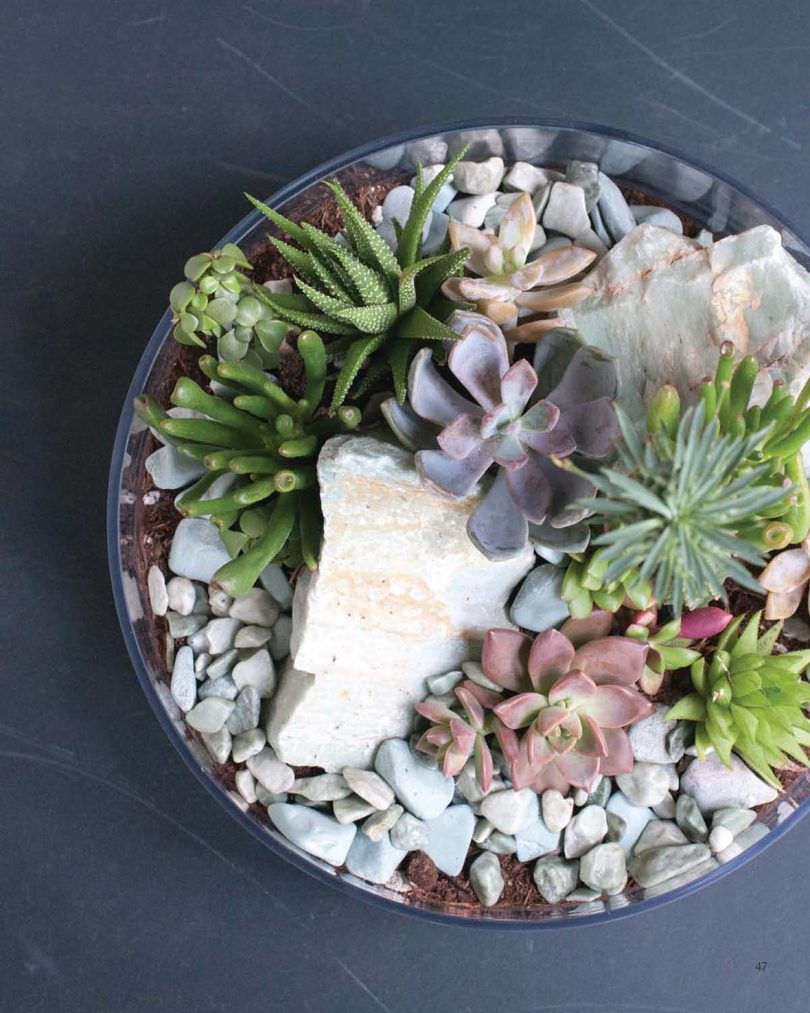 Photo: Penguin Random House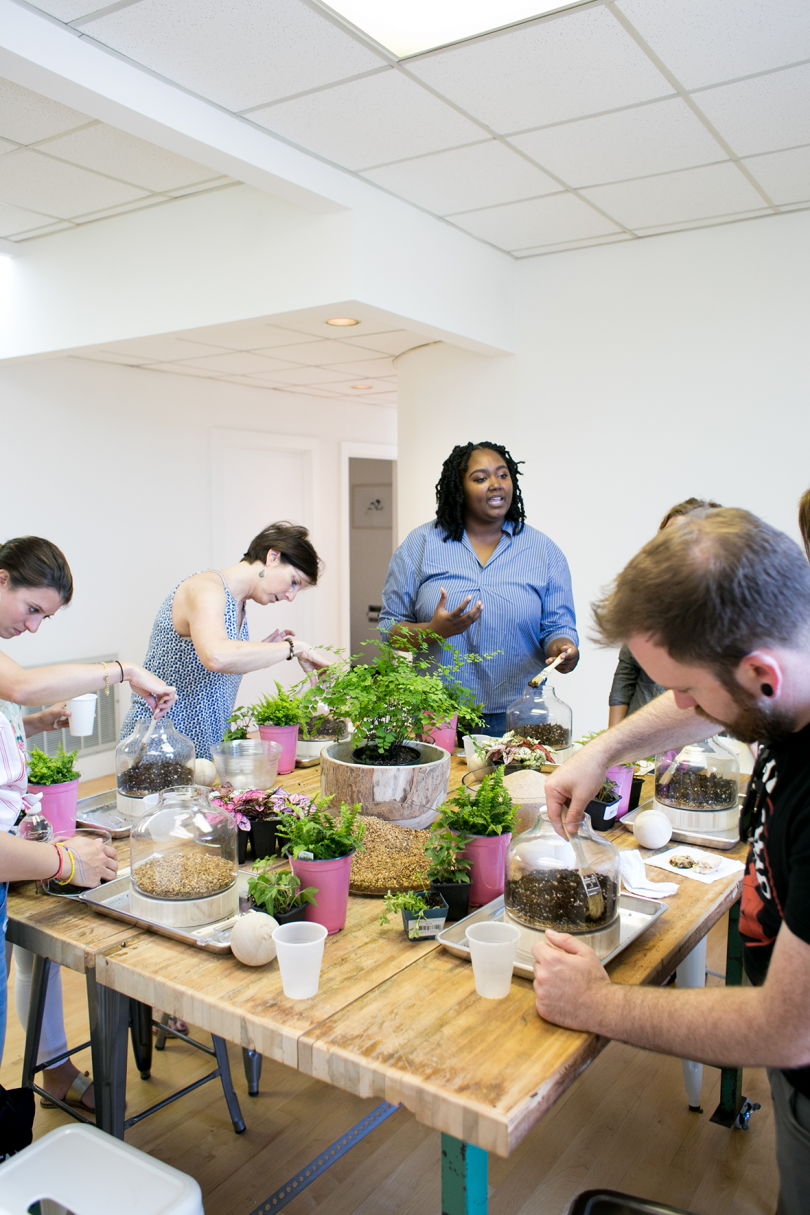 Photo: Allie Mullin Photography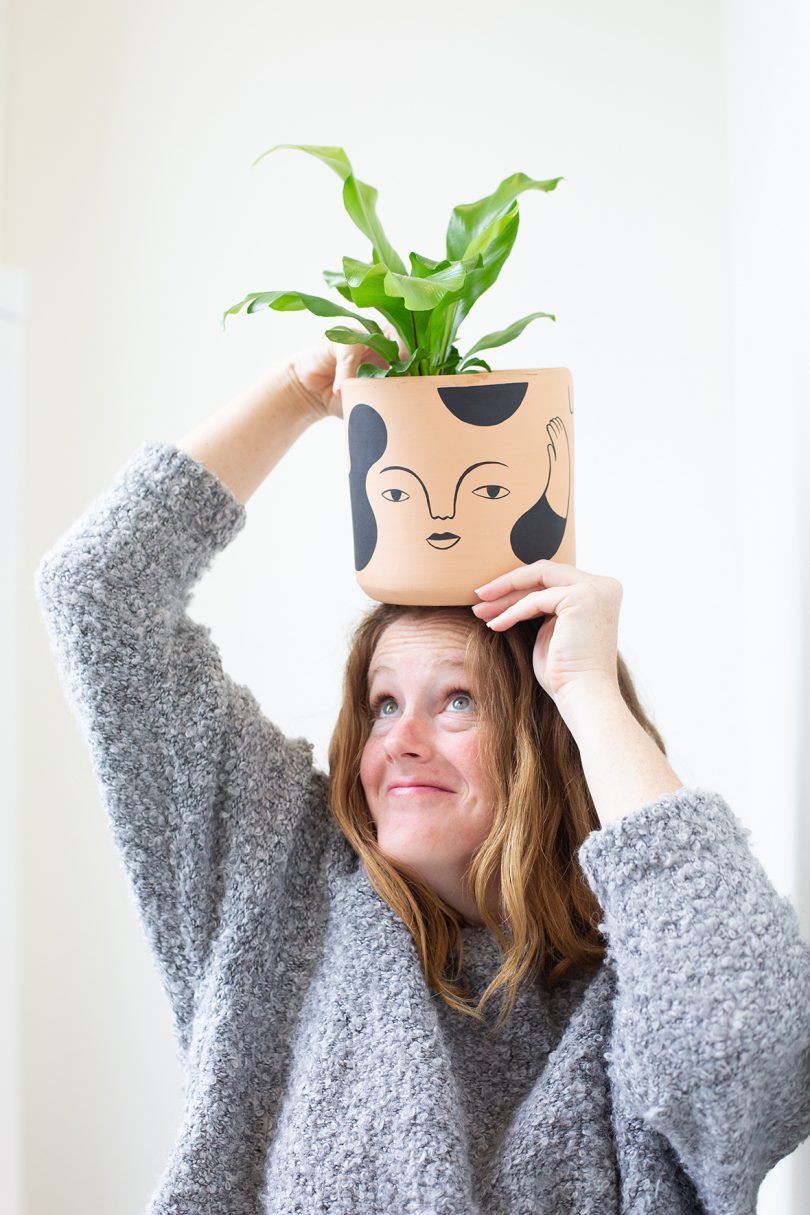 Jordan Grace Owens collaboration \ Photo: Allie Mullin Photography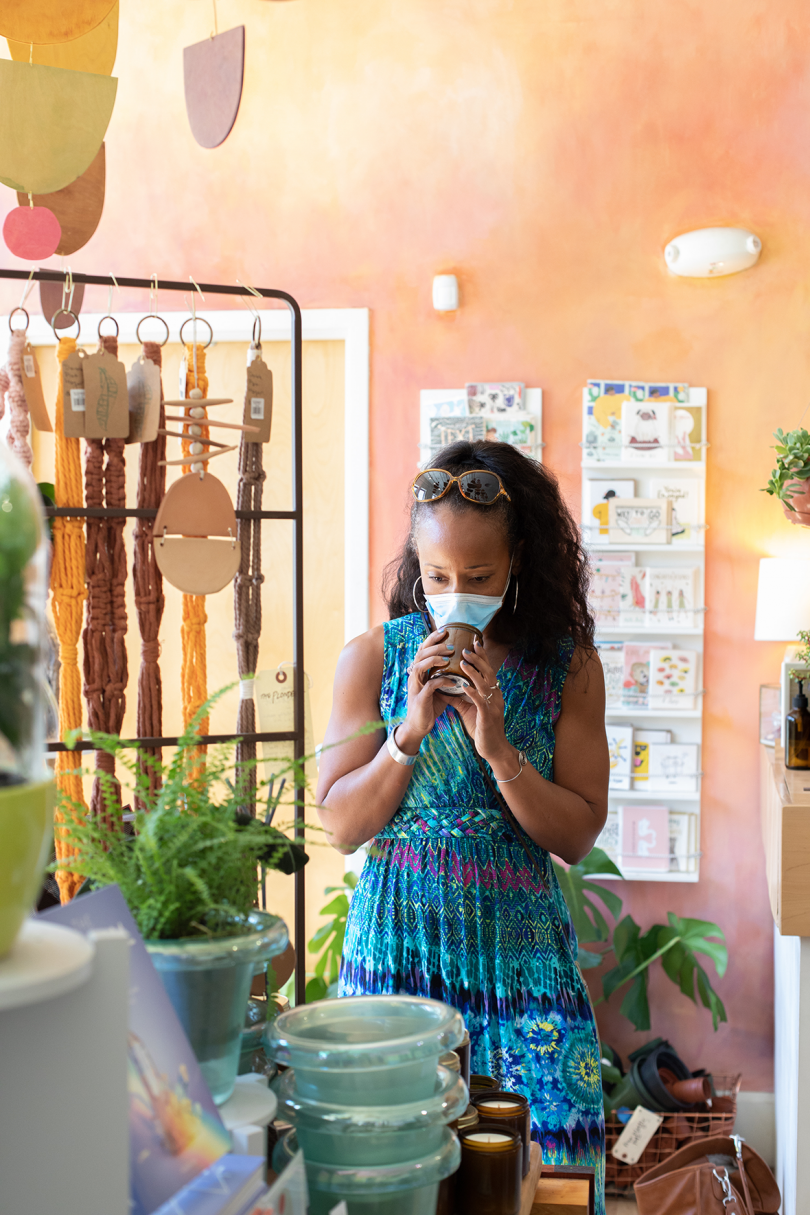 Photo: Allie Mullin Photography