A new release from Grand Rapids Chair Co. – the Rita Lounge – is the commercial furniture manufacturer's first step into the world of outdoor furniture. Designed by collaborator Filter Studio, the customizable lounge was created to maximize on comfort and productivity. Rita is available in three versions: a base model, with optional arm caps, and with a 10-inch side table. Since it's meant for relaxing and working, you can use it to hold everything from your laptop to your after hours cocktail.
"After two years of remote work, we want Rita to attract people to communal spaces, whether it be a café, office, or hotel," says Grand Rapids Chair Co. Creative Director, Dean Jeffery. "We love that Rita is designed for comfort, as well as work, conversation, and dining. It toes the line between what people love about home and what they need to be productive."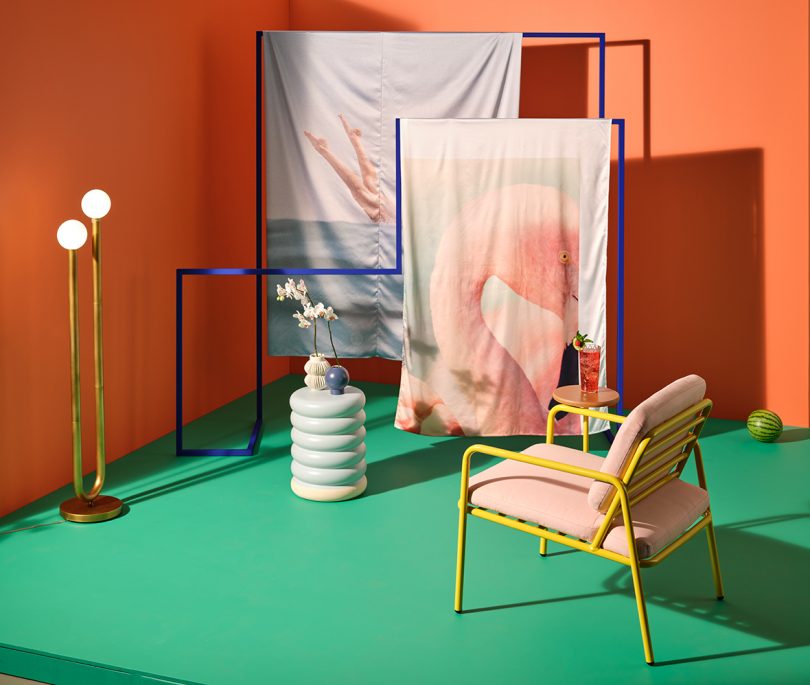 We love and appreciate hybrid indoor/outdoor furniture, and Rita's powder-coated steel frame, wood-inspired details, and cushions are all ready to ward off the results of climate and harsh weather. The lounge uses GRCC's signature powder-coated steel frame and rounded edges, and is defined by two intersecting cushions. The optional arm caps and side table are made from ACRE, a sustainable wood alternative that uses discarded rice hulls. The material is UV and pest resistant, and has thermal plastic capabilities. Originally used for exterior siding, ACRE won't splinter or rot after lots of rain and snow. Rita' Dri-Fast outdoor-grade foam cushions look like residential upholstery, but won't hold onto moisture or allow bacteria to grow. If needed, you can remove them for cleaning or seasonal storage.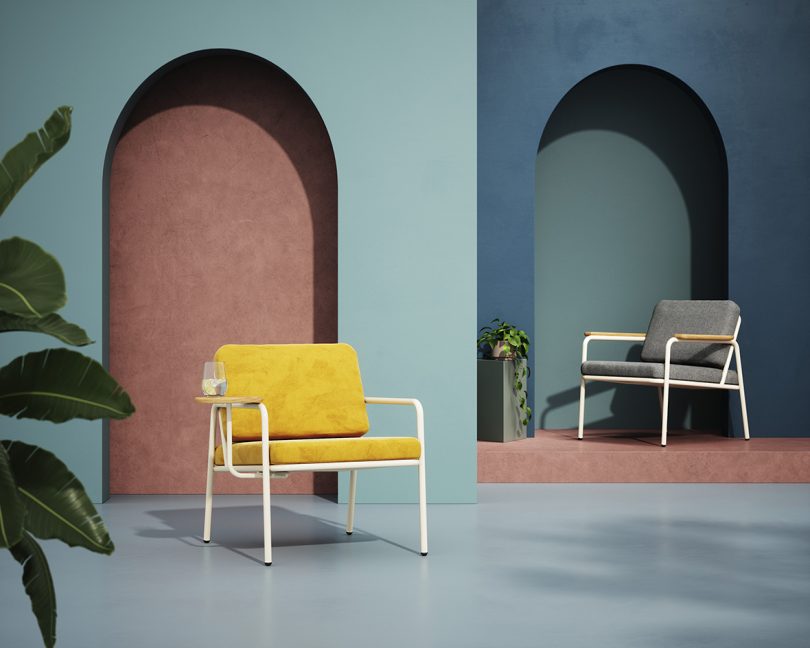 "Rita's basic form lets designers personalize and manipulate it to be different in every installation," says Jeffery. "Its flexibility and malleability allow designers to make Rita their own, making sure that no two seats will be exactly alike."
Rita can find a place in any space, depending on the combination of colors and patterns chosen for personalization. Choose from 29 standard powder-coat colors – two custom-designed by GRCC – and upholstery by partners. The optional ACRE material is available 11 stains to elevate the wood-like grain.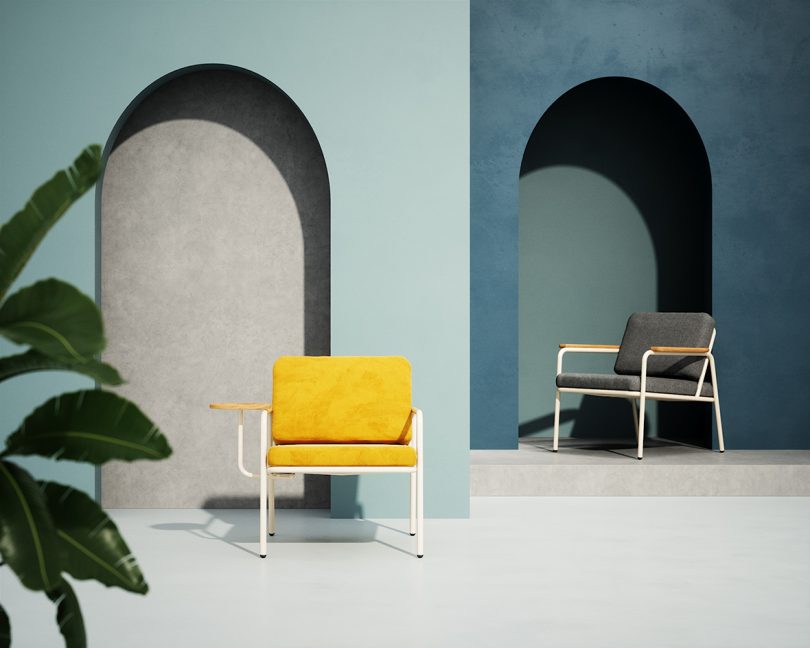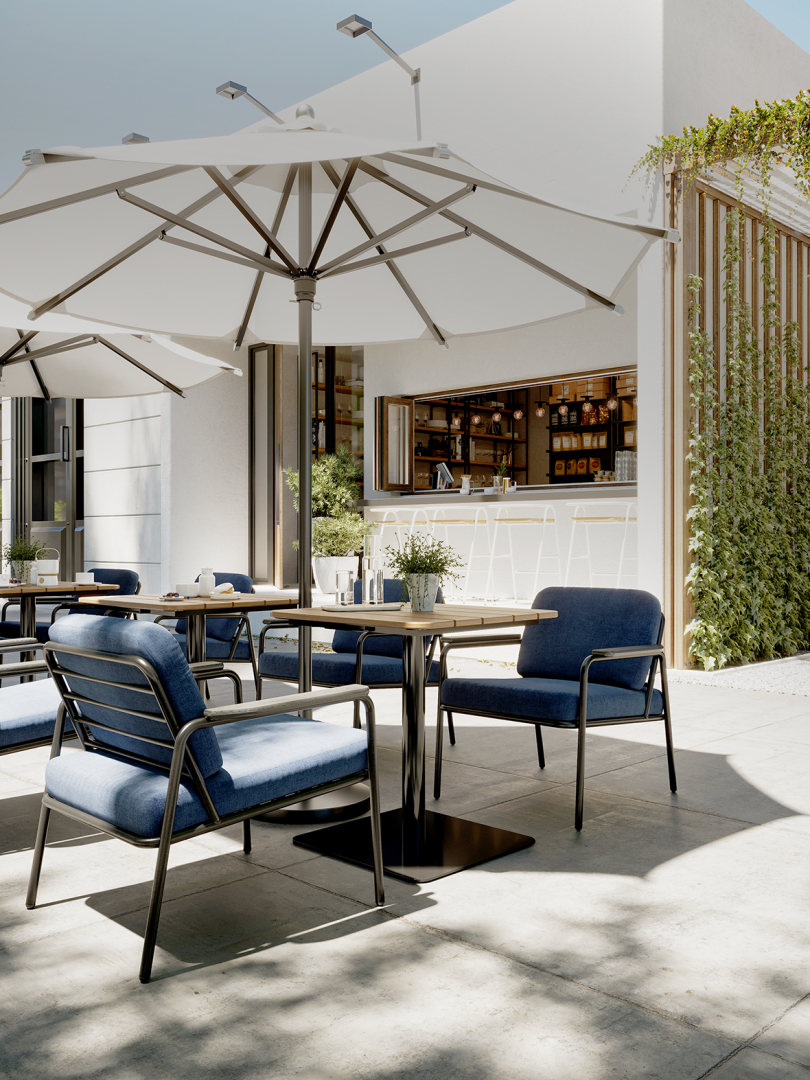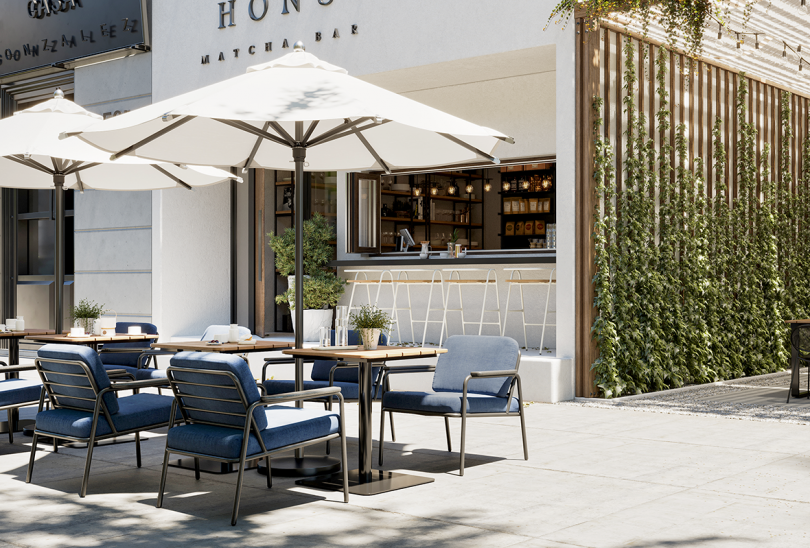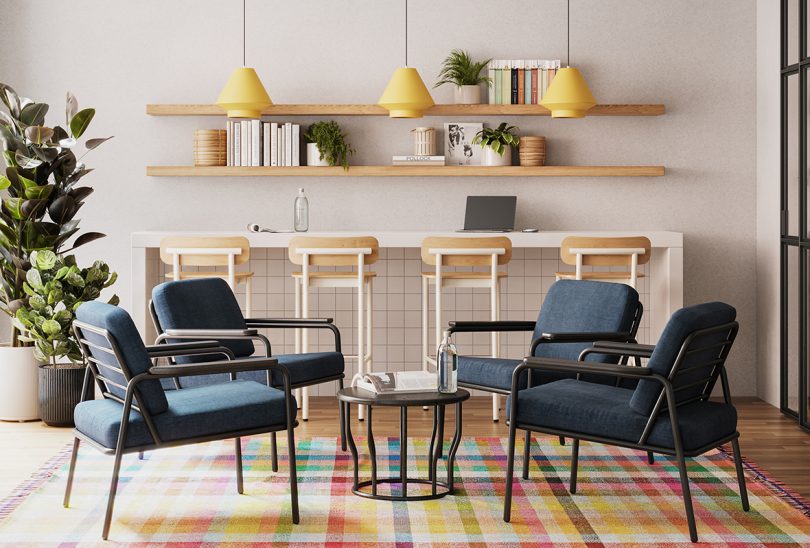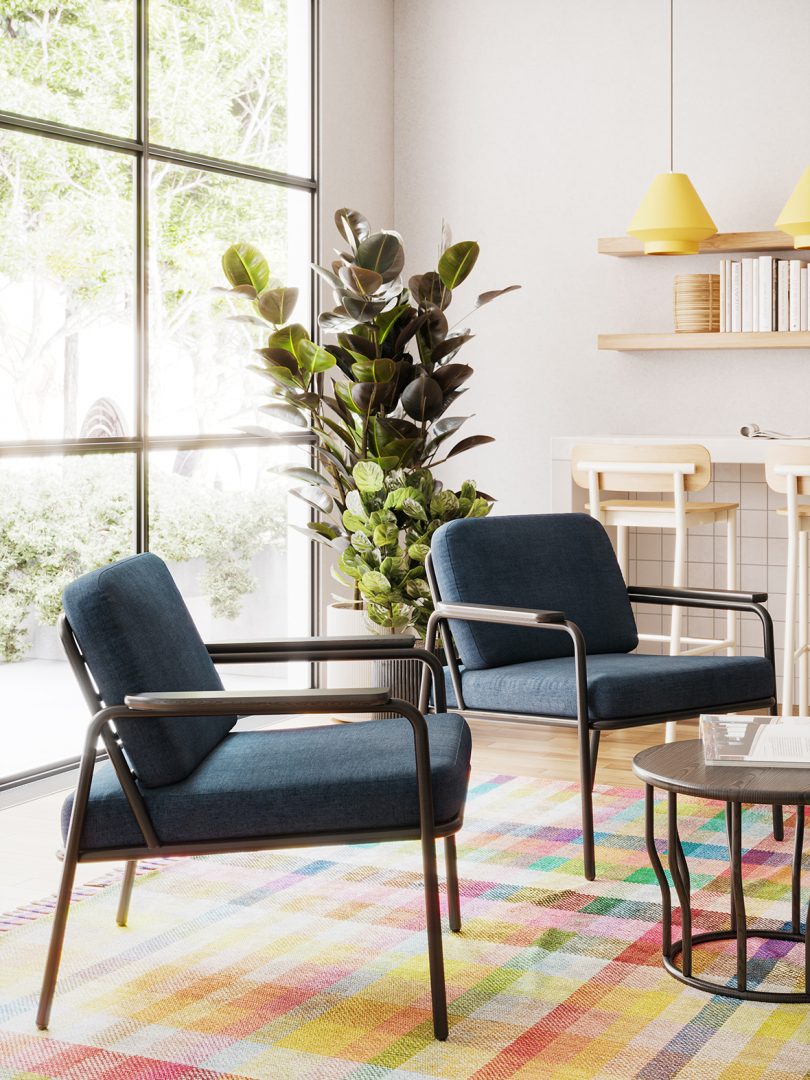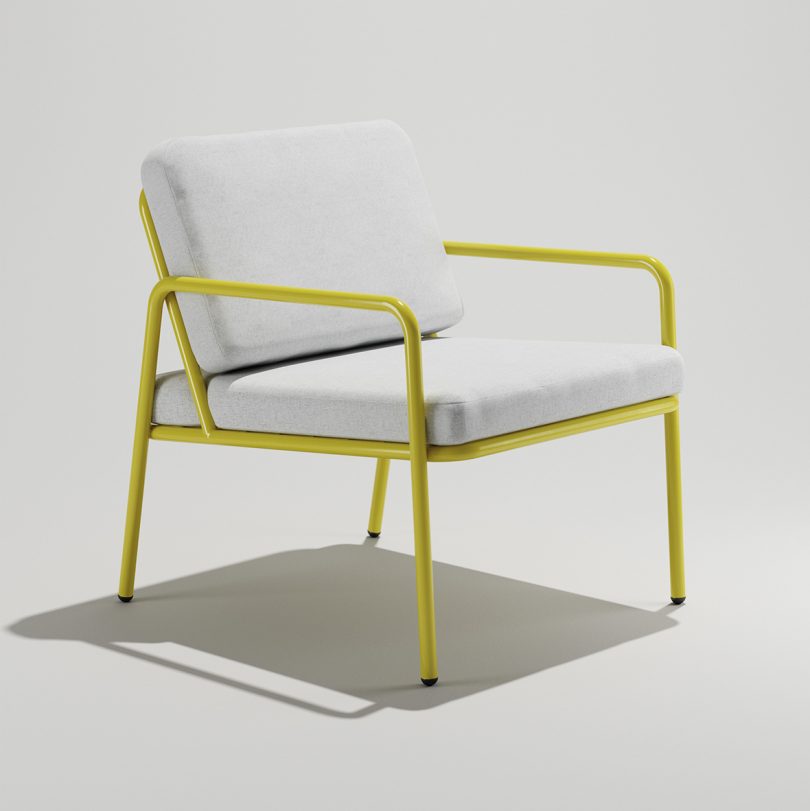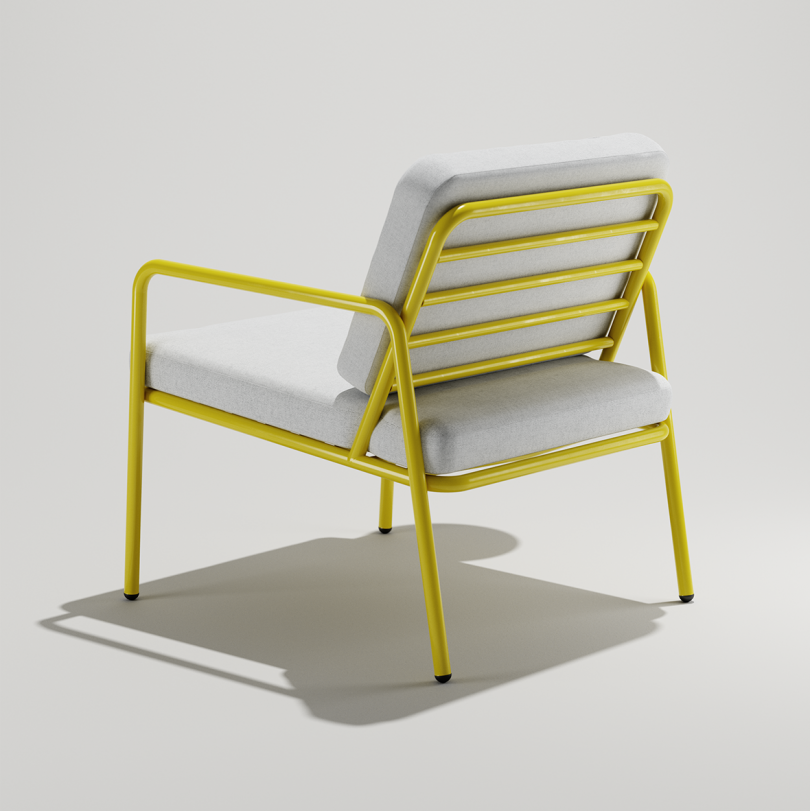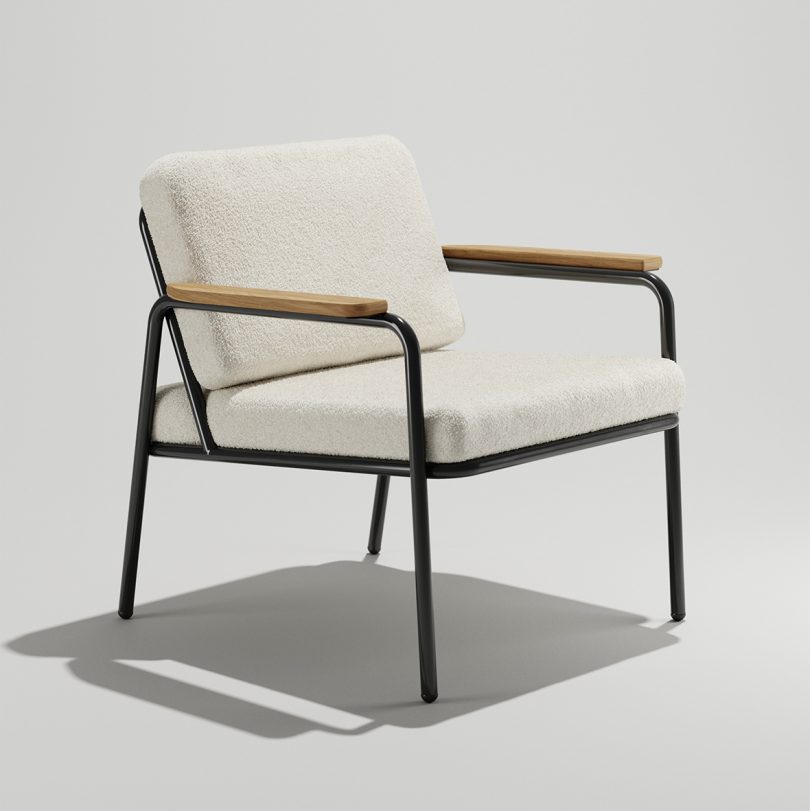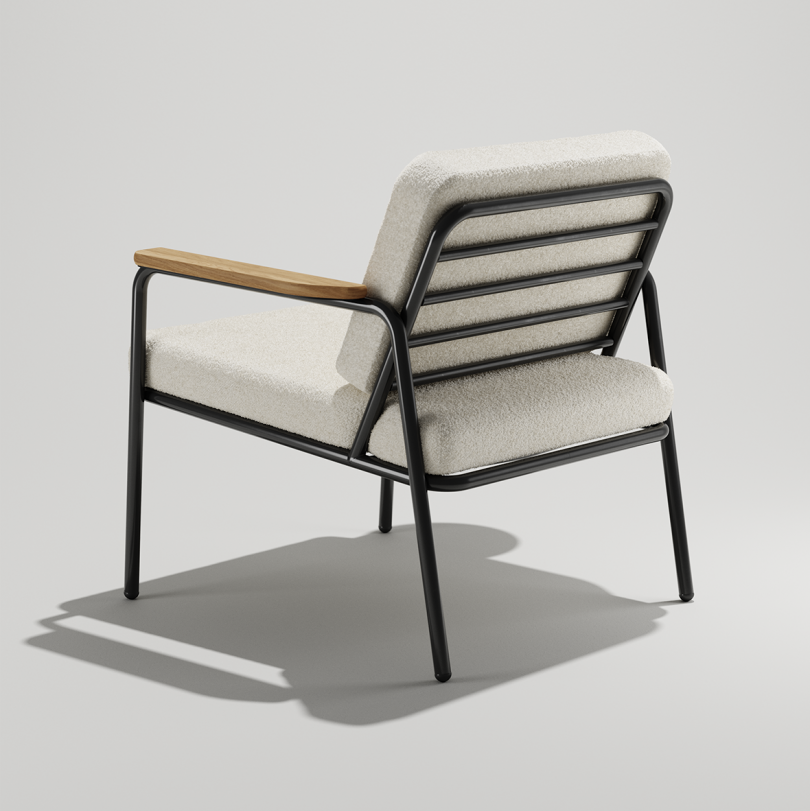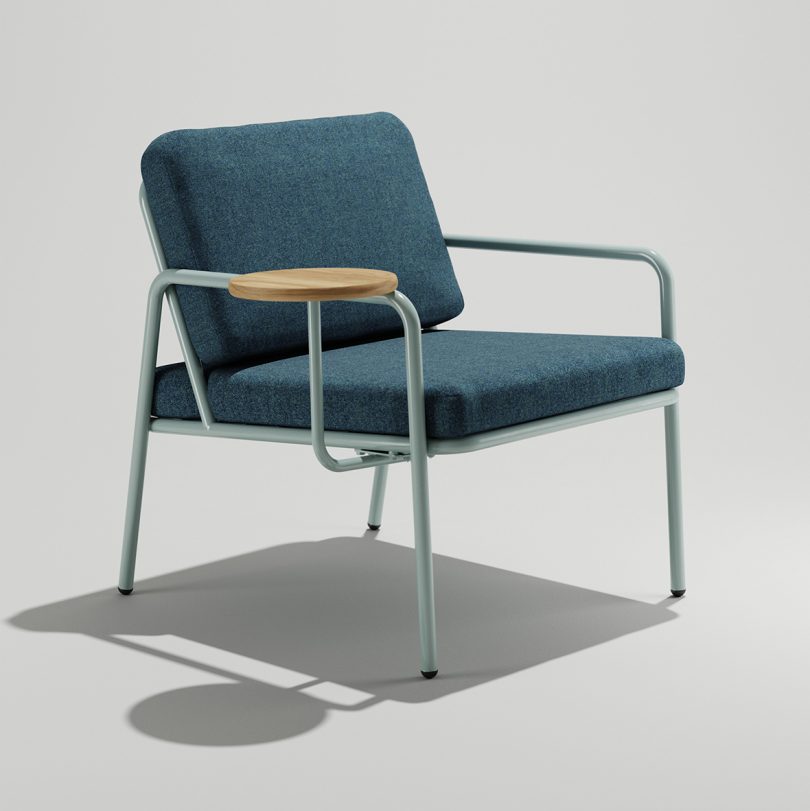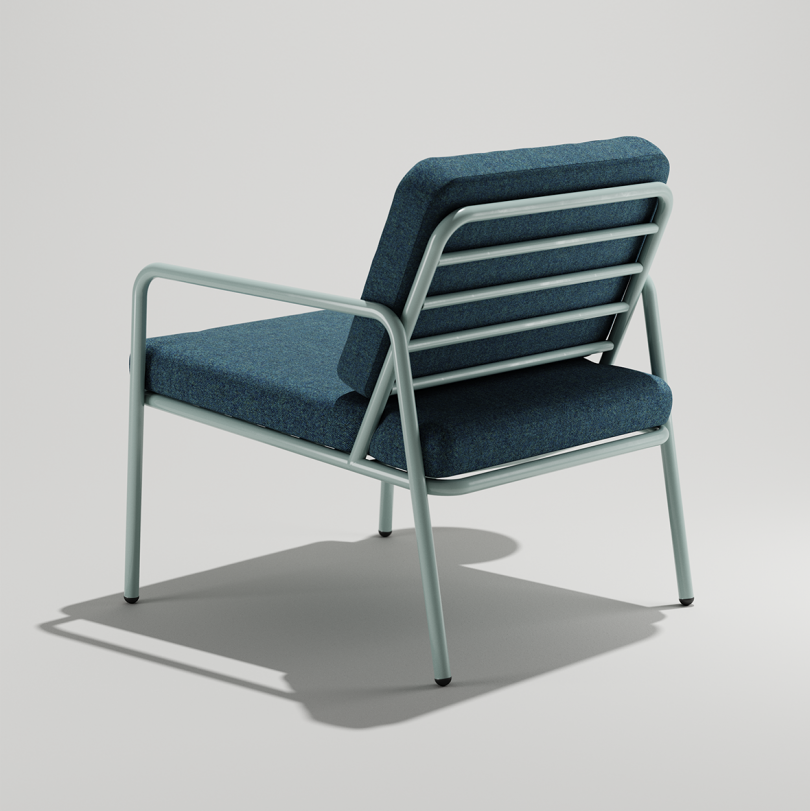 Rita is designed and made to order in Grand Rapids, Michigan. The lounge chair meets BIFMA standards and has a six-week lead time. To learn more about the Rita lounge chair, visit grandrapidschair.com.