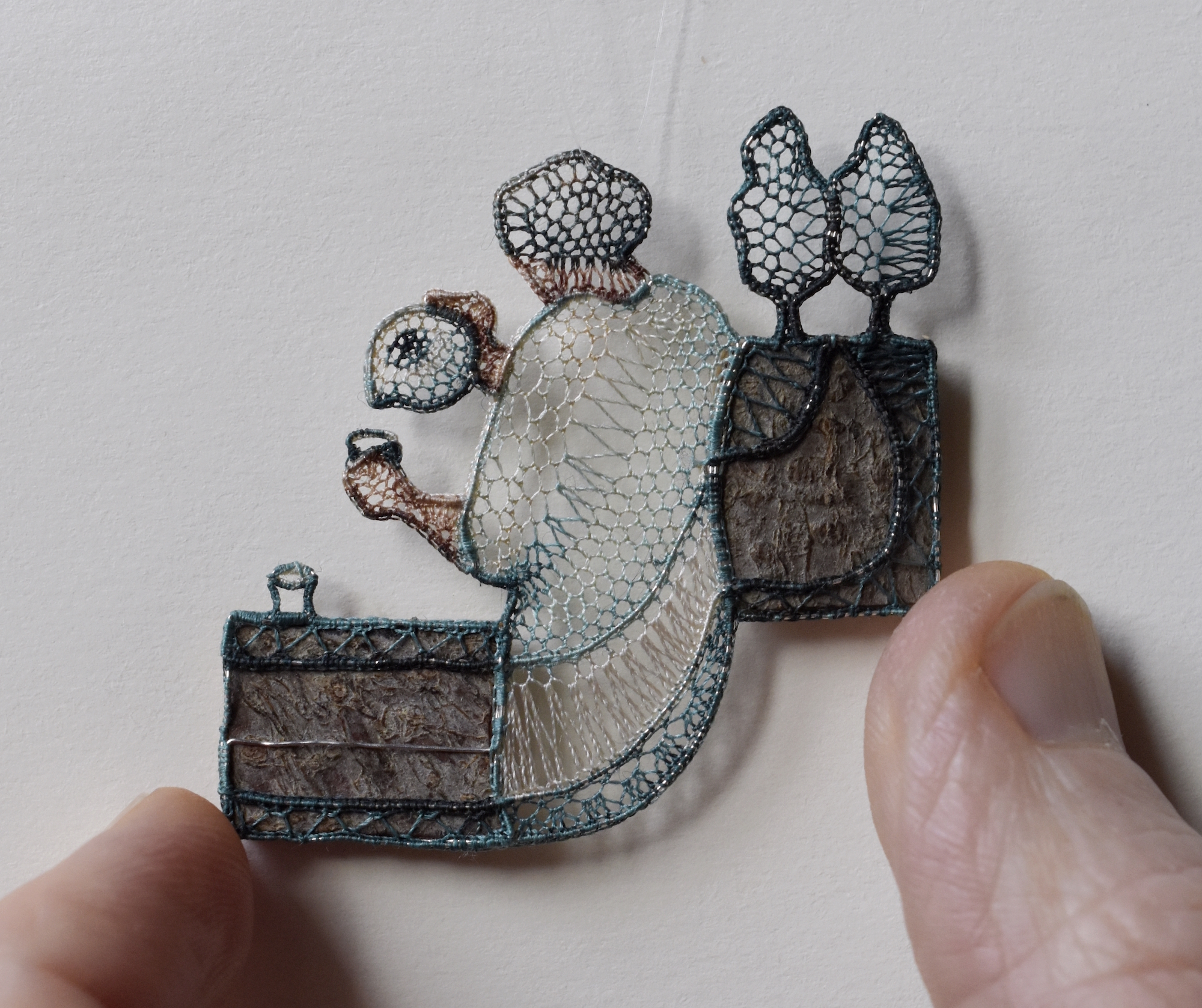 All images © Ágnes Herczeg, shared with permission
Strands of silk thread are delicately intertwined to create inviting pastoral scenes in miniature needlework sculptures by Ágnes Herczeg (previously). The Hungarian artist has recently begun to incorporate found driftwood into her pieces, foraged from the shores of the nearby Danube River where floodplain trees dot the riverside. Drawing inspiration from her surroundings, Herczeg's subjects include animals, trees, landscapes, and women performing tasks like pouring tea, weaving, or taking a walk.
Fascinated by natural materials and the process of embroidery, Herczeg carefully shapes the outline of each scene with metal wire, then builds up tiny webs of fiber using a needle lace technique. Once she has carved the wood and the mesh is complete, each is colored in earthy blues, greens, and browns and bound together with thread.
You can find more of Herczeg's work on her website, and follow updates on Instagram. Pieces available for purchase can also be found in her online shop.