Overlooking the Pacific Ocean, a small, two-tower structure, named Permanent Camping 2, emerges from the green paddocks of Berry on the South Coast of New South Wales, Australia. Measuring in with a minimal footprint of 3 meters x 3 meters, the copper-clad retreat, by Casey Brown Architecture, offers all the essentials – shelter, bed, bathroom, porch, fireplace – and nothing beyond that. The larger volume houses the living space on the ground level and the bedroom on the second level, while the smaller structure is the bathroom with a water tank that collects rainwater and a composting toilet. Connecting the two units and jutting out from two sides is a deck that doubles the usable floor space.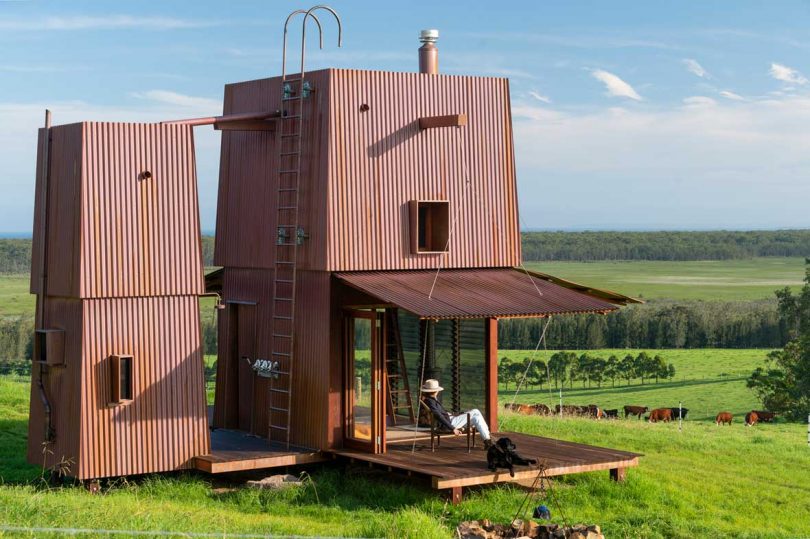 The house, or "permanent tent," was pre-fabricated in a nearby barn by master craftsman Jeffery Broadfield and the building team from Smith and Primmer.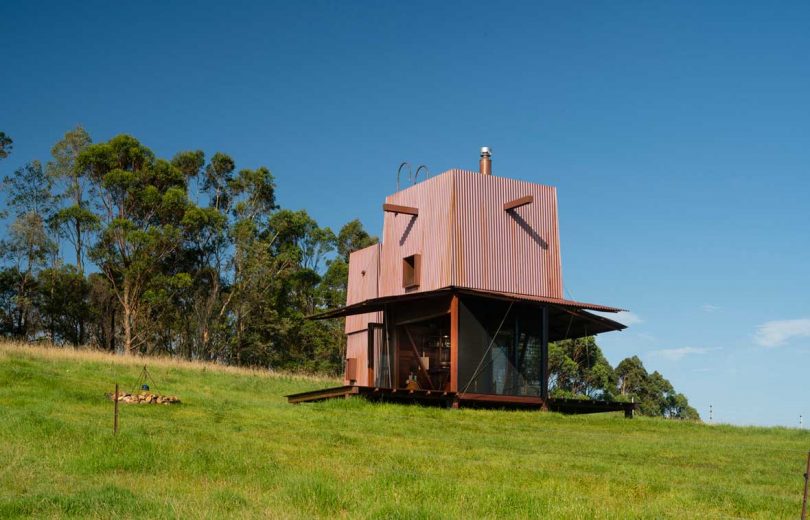 Manual winches raise and lower the side panels, which either close the unit up or when extended, offer protection from the sun.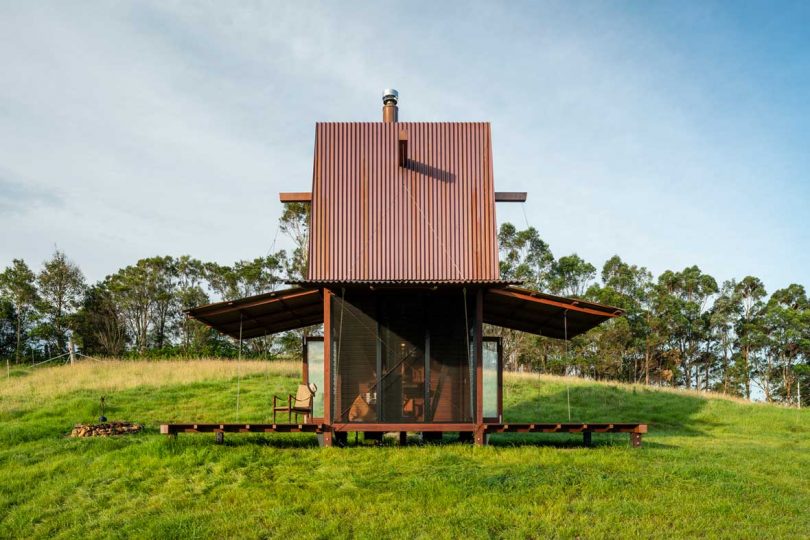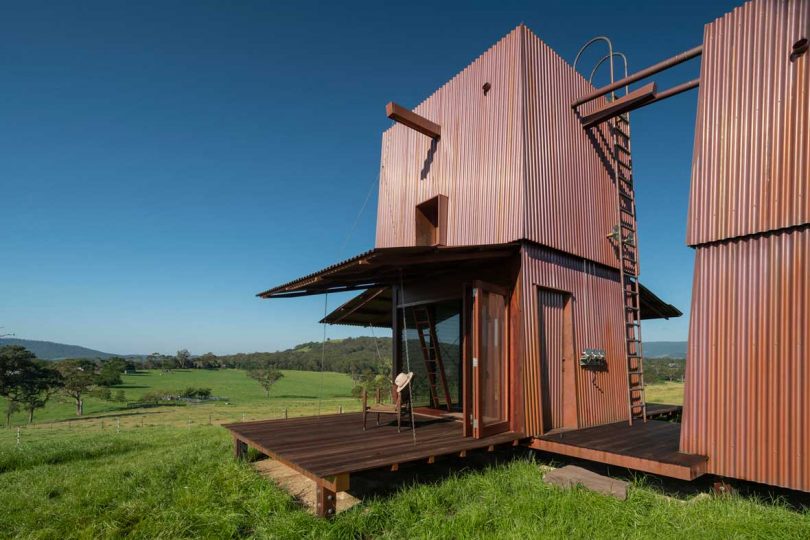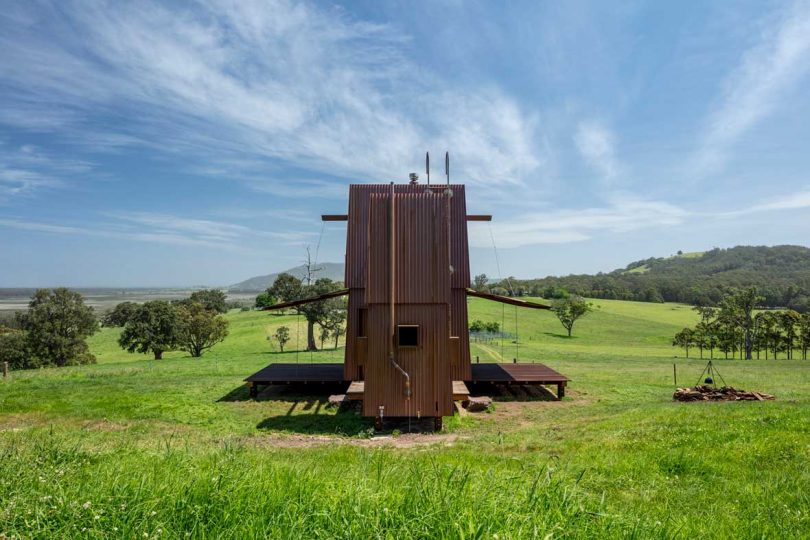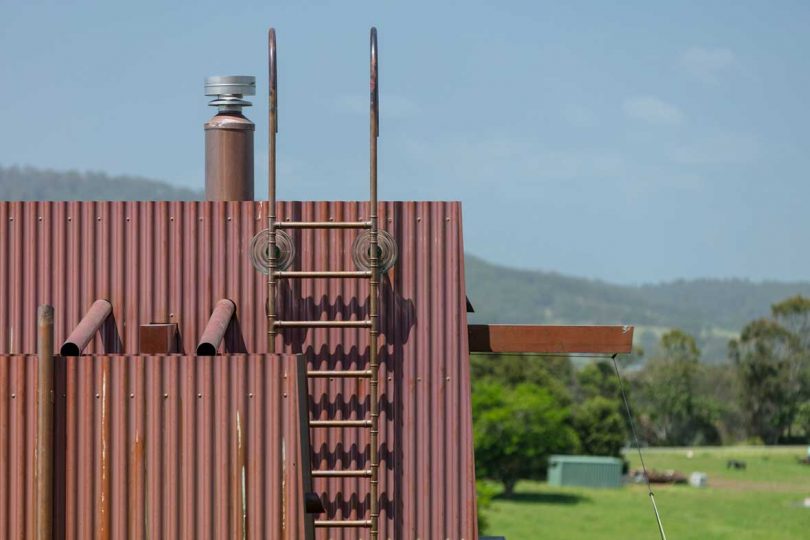 Solar panels are installed on the roof to power the interior lighting.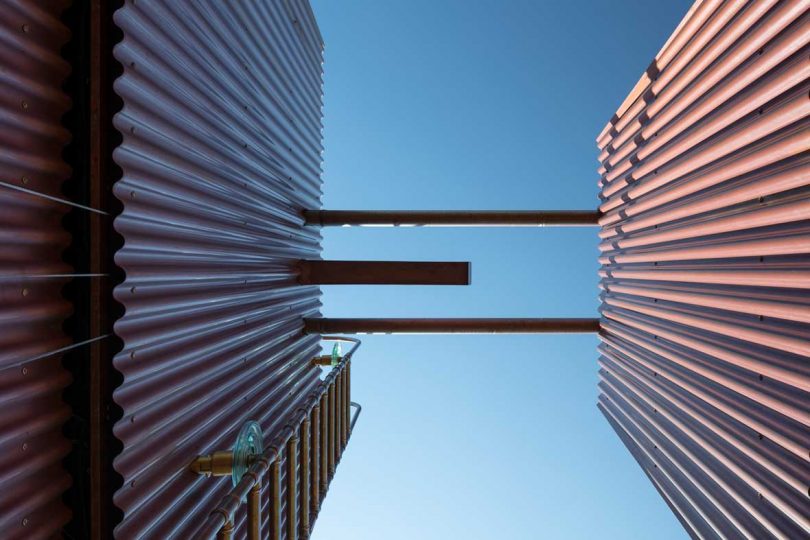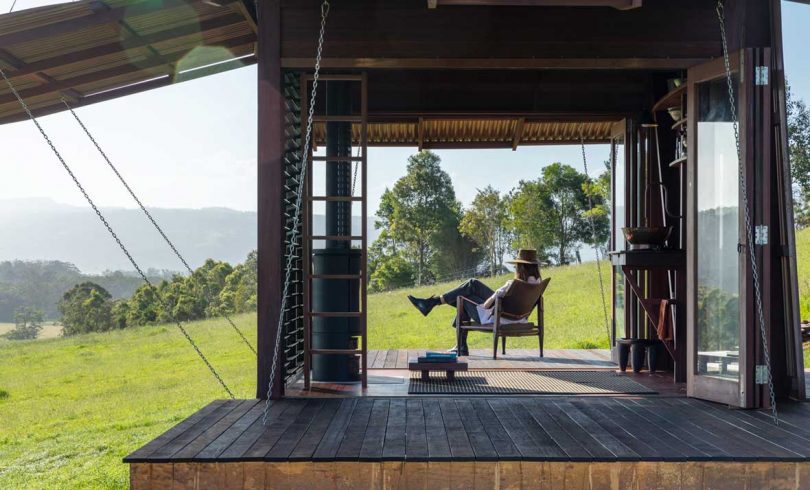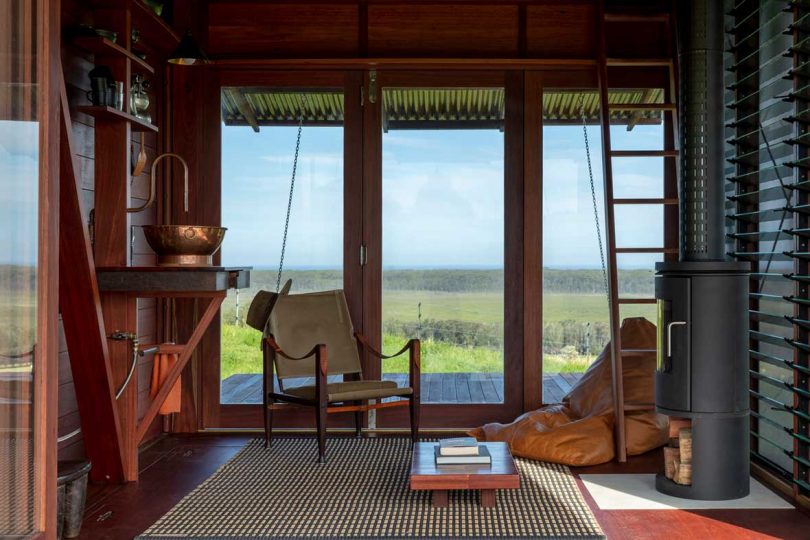 The ground level includes glass doors on two sides that fold to the side to expand the usable space. There's a sink and small space to prepare food, a fireplace to heat the cabin, and two chairs, along with a ladder to access the sleeping quarters.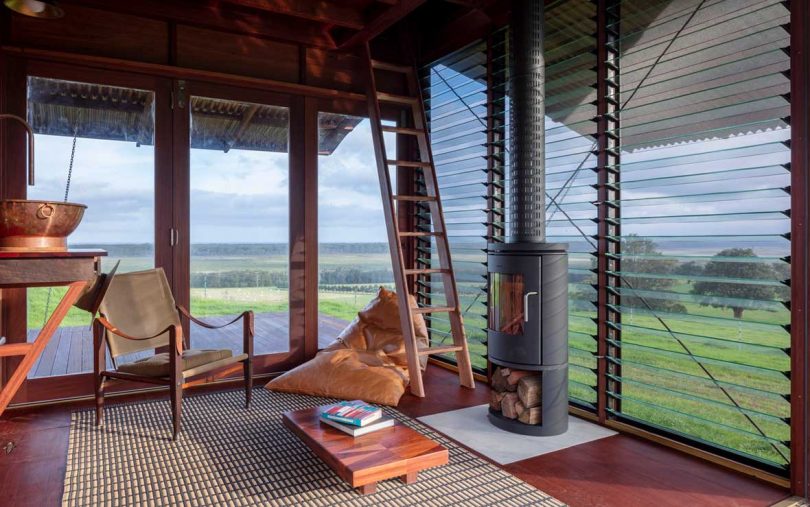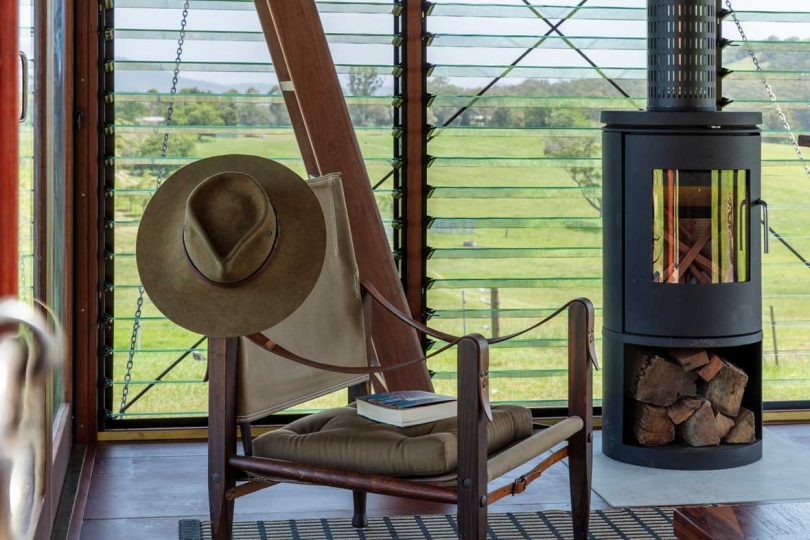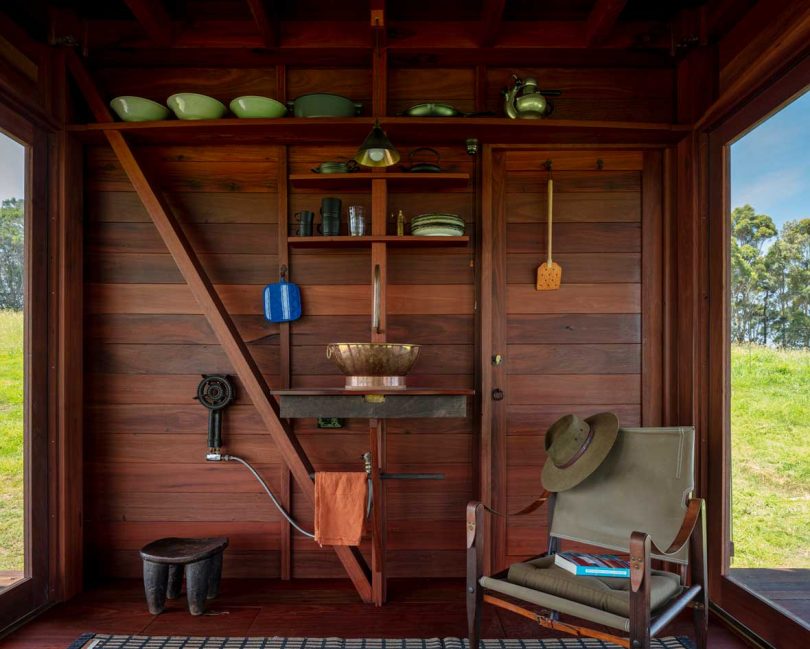 Built-in shelves above the sink provide storage for dishes and kitchen necessities.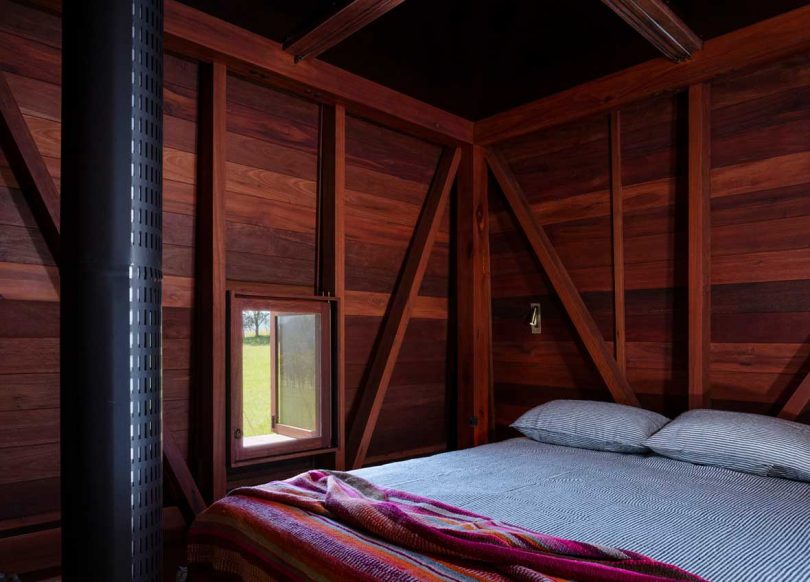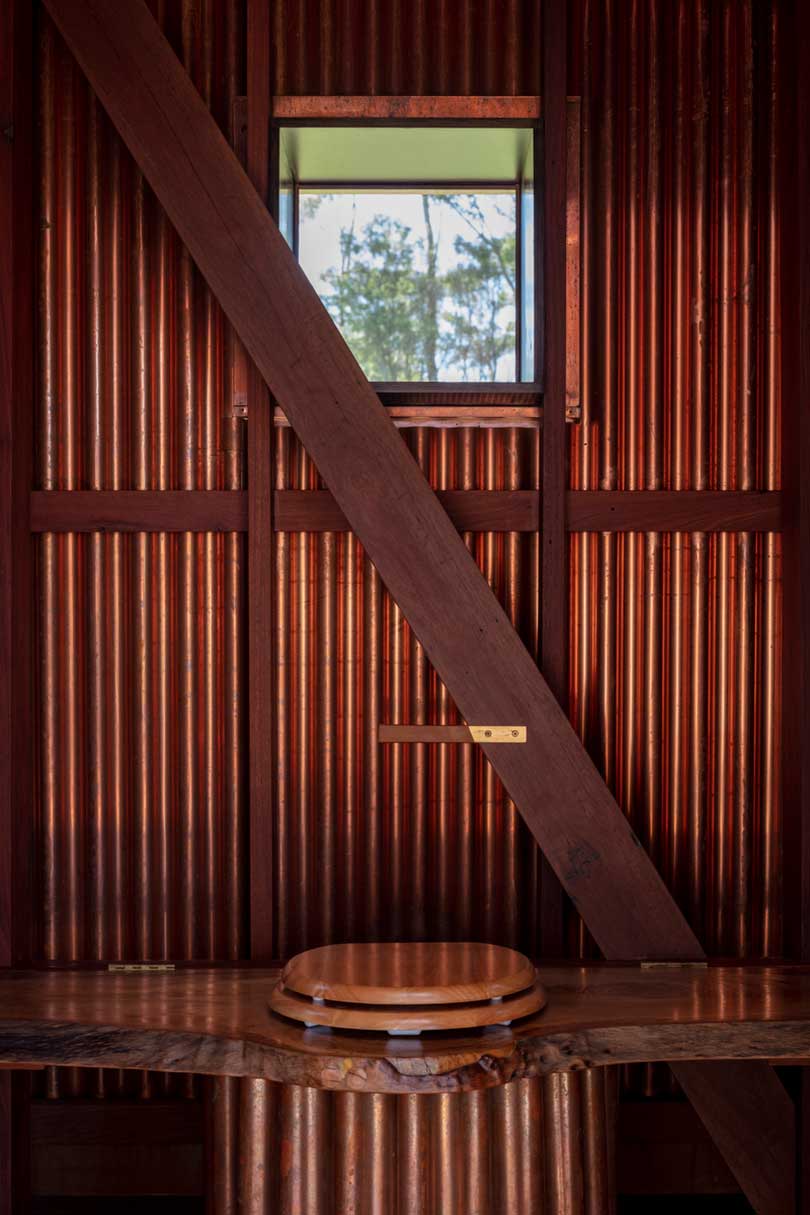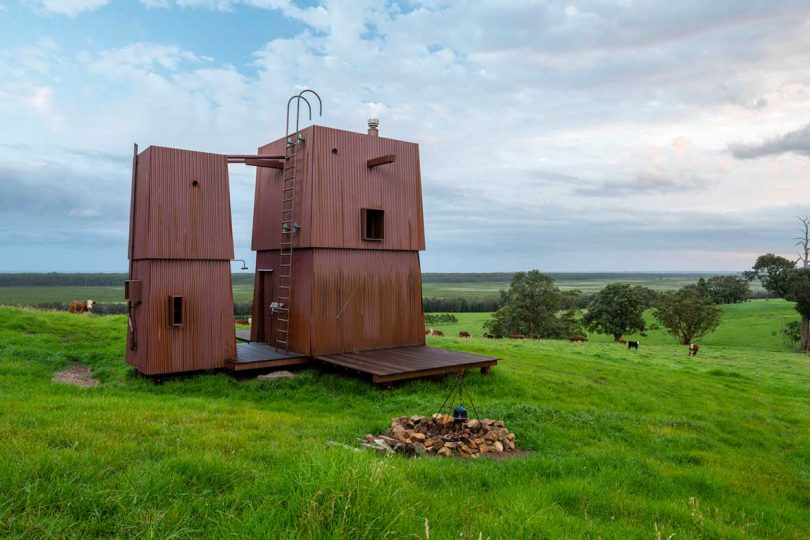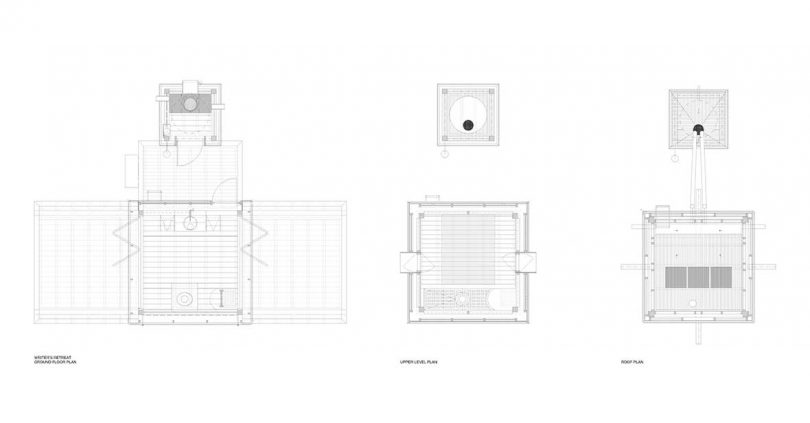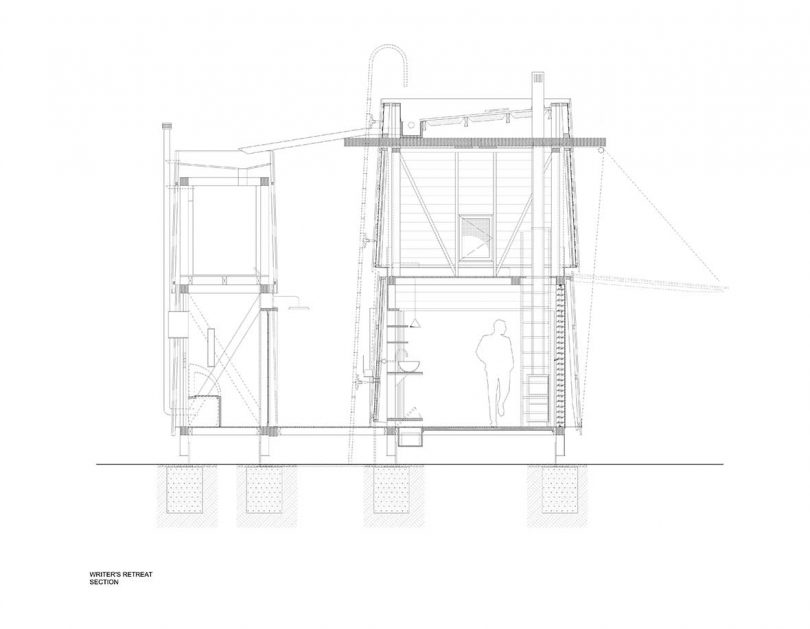 Architecture: Casey Brown Architecture
Engineering: Cantilever Consulting Engineers
Builder & Copperwork: Smith and Primmer
Master Craftsman & Foreman: Jeffery Broadfield
Photos by Andrew J Loiterton.