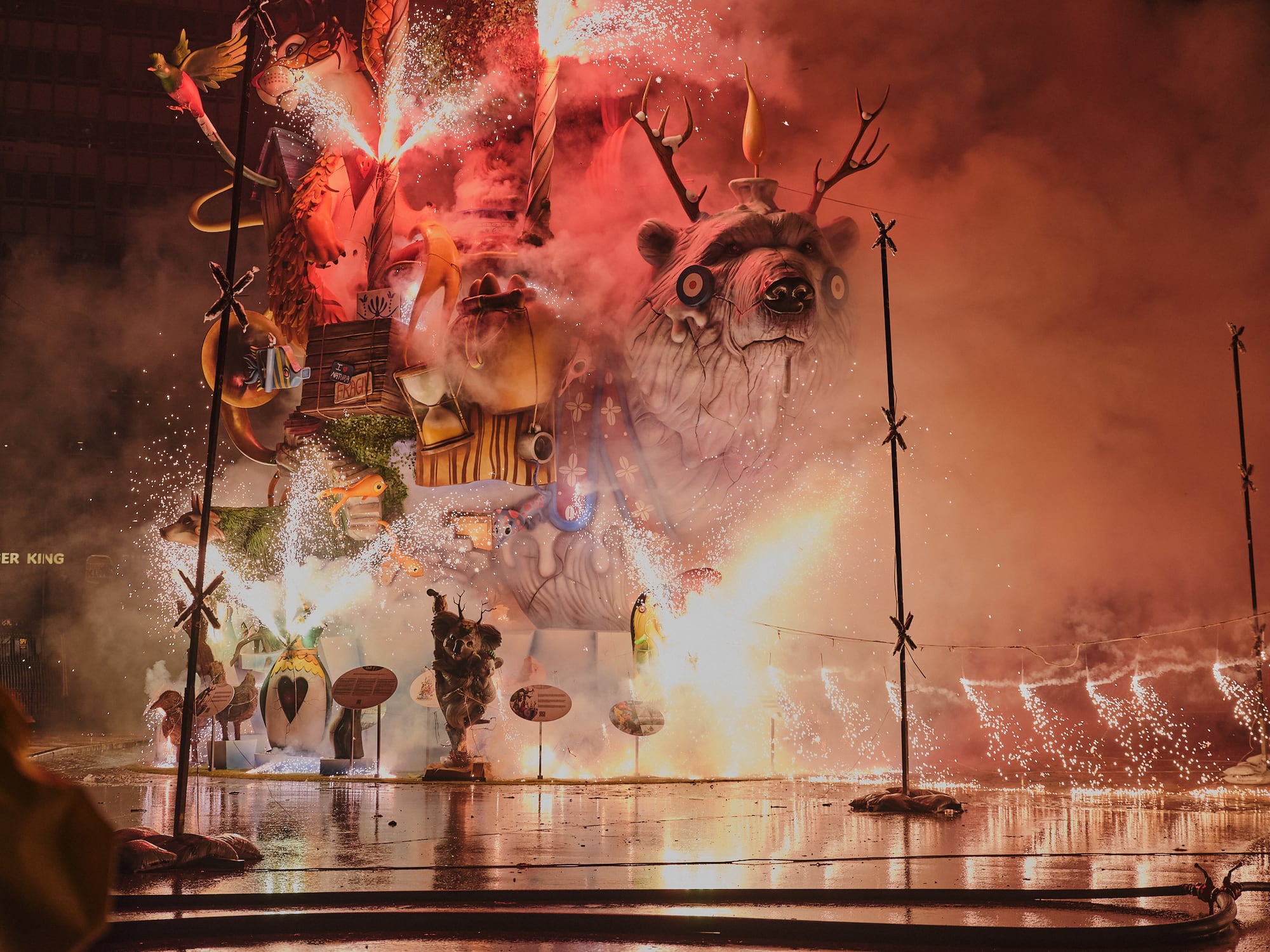 Photo © Carlos Segura. All images shared with permission
After a COVID-related hiatus, the annual Falles festival in Valencia, Spain, returned this year with an extravagant celebration full of flames and sparks. The five-day pyrotechnic event draws thousands of people into the streets each March to witness fireworks, explosions, and a variety of sculptures burn to the ground, and at the heart of this year's production was a 23-foot polar bear by artist Antonio Segura, aka Dulk (previously).
Following works by PichiAvo, Okuda San Miguel, and Escif in previous iterations, Dulk's fantastical and surreal "Protect What You Love" featured wildlife and plants balanced on top of the cold-weather creature. Two years in the making, the monumental piece was constructed with cardboard and wood, and a team assembled the approximately 30 individual vignettes around the central figure once on site. Each of the works speaks to the urgent need to address the climate crisis, which Dulk explains:
We have the mother polar bear in the main square for falles, her fur melting like a candle as other animals take refuge on and around her. They are lost and they are all in search of a new habitat… The koala represents the wildfires of Australia in 2019/2020 where over 60,000 of the creatures lost their lives. The orangutan represents Borneo where their rapid decline as a species is a direct result from hunting, logging Palm oil, and developments in agroforestry. The fish turns to a can, to reflect the loss of marine life from overfishing.
"Protect What You Love," which burned this last weekend, is a poetic reminder of how quickly loss can occur. "While this is just a metaphor it could become our reality unless we begin to change our behaviour," Dulk tells Charlotte Pyatt in an interview with Juxtapoz. "I hope the event more than anything else, encourages awareness and action for these urgent concerns."
The Spanish artist also has smaller works on view at Valencia's Tuesday to Friday through April 21 and Centre del Carme through May 8 to coincide with the event. See more of his pieces and behind-the-scenes look at the spectacular festival on Instagram.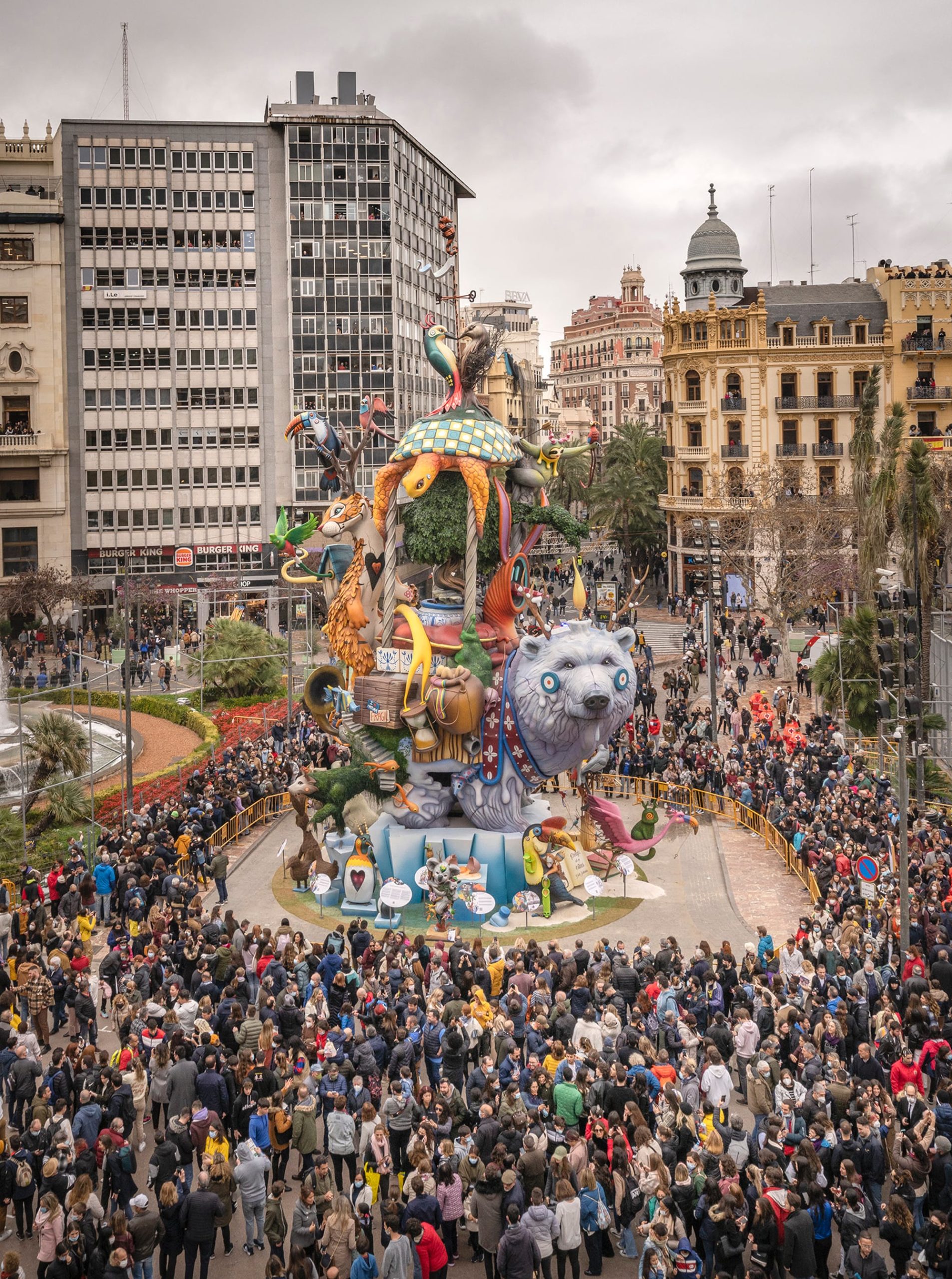 Photos © Jesus Amable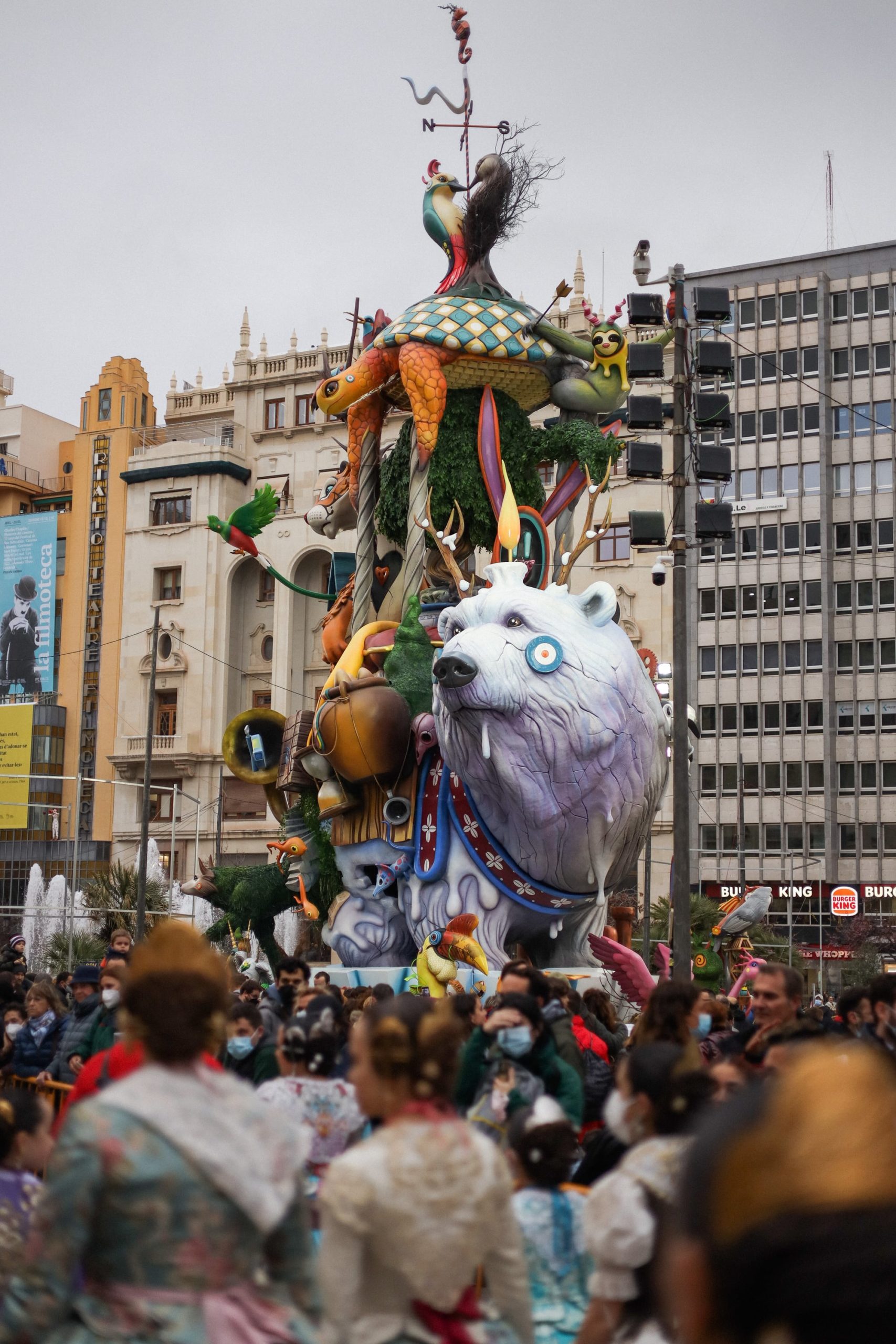 Photo © Jesus Amable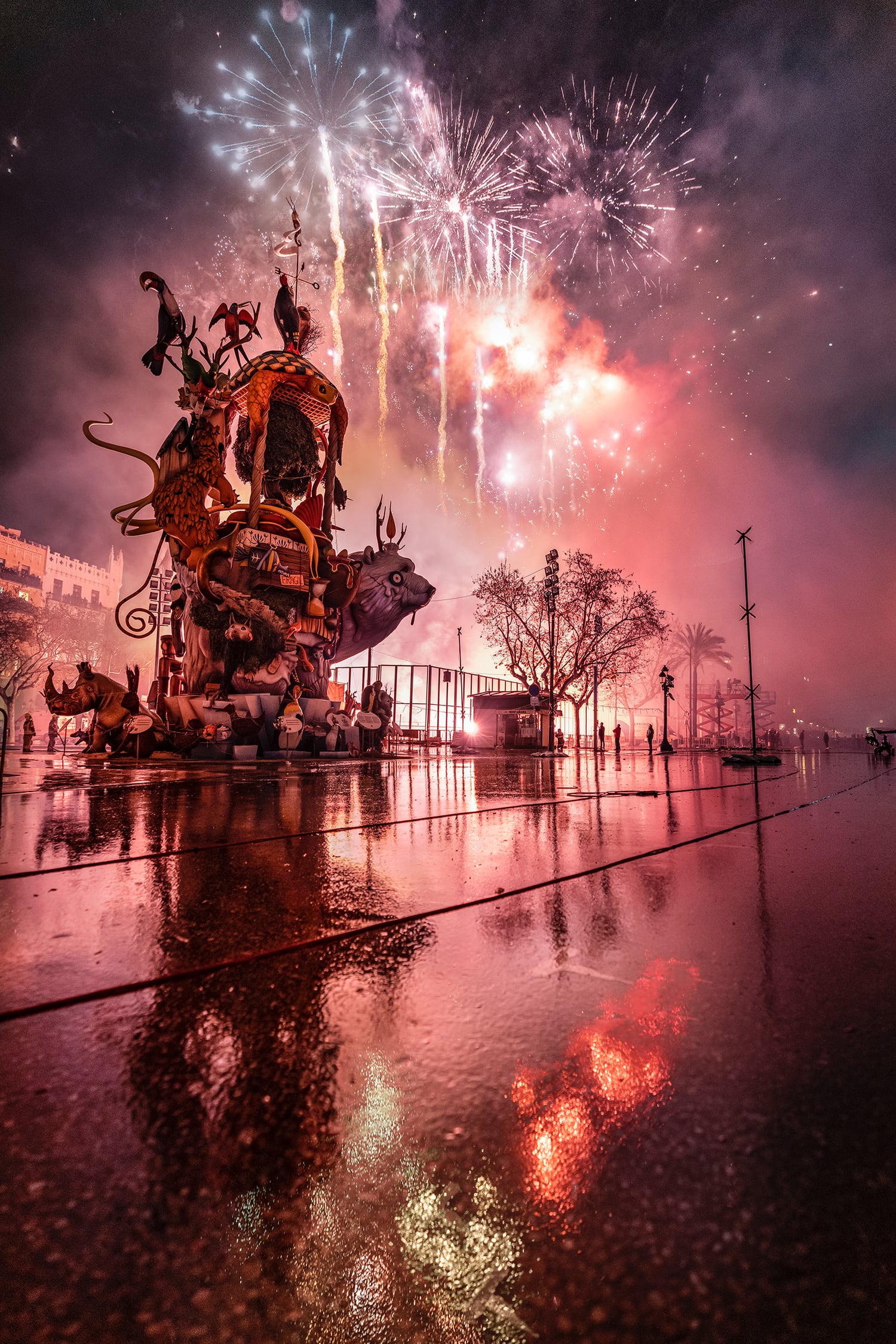 Photo © Jesus Amable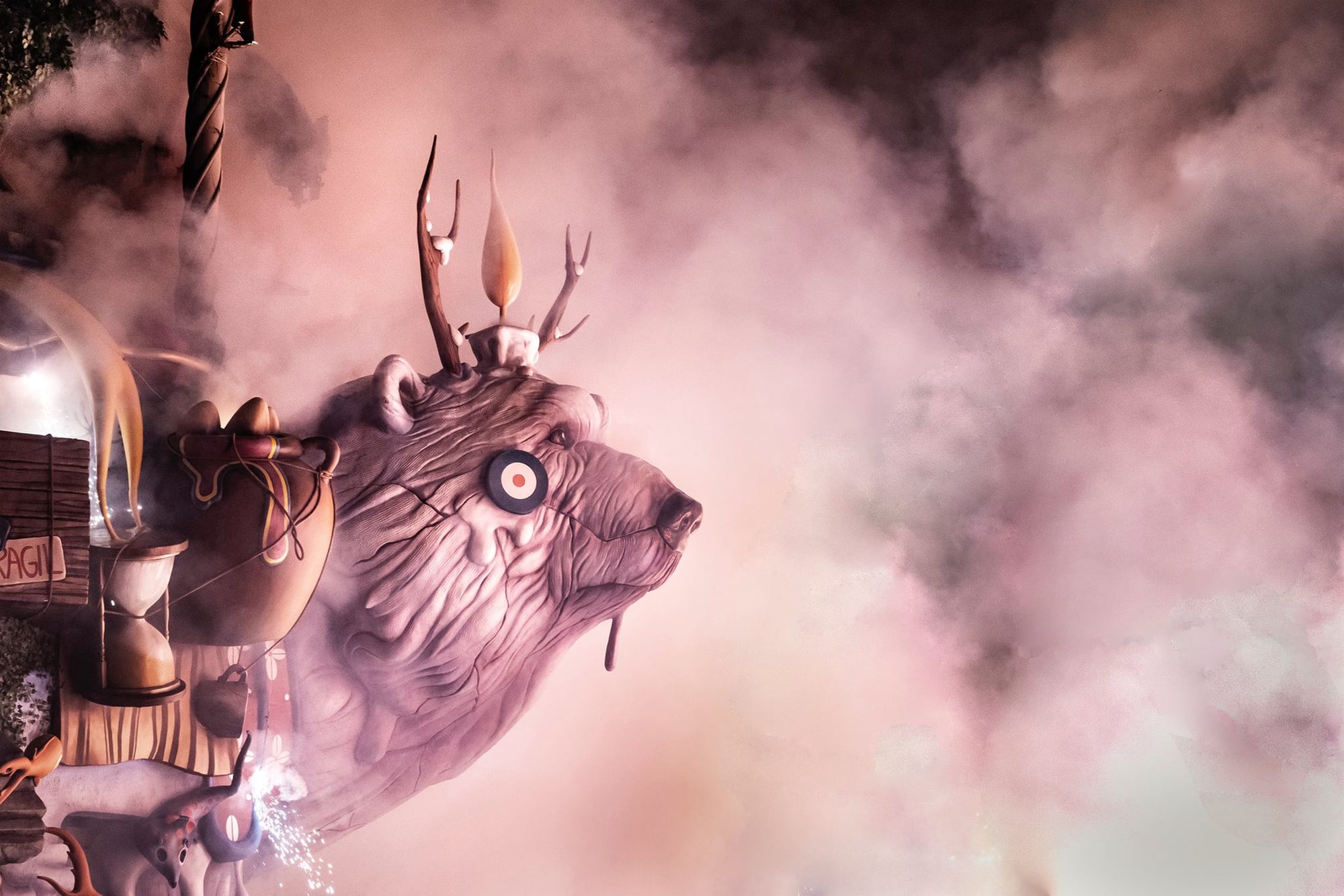 Photo © Jesus Amable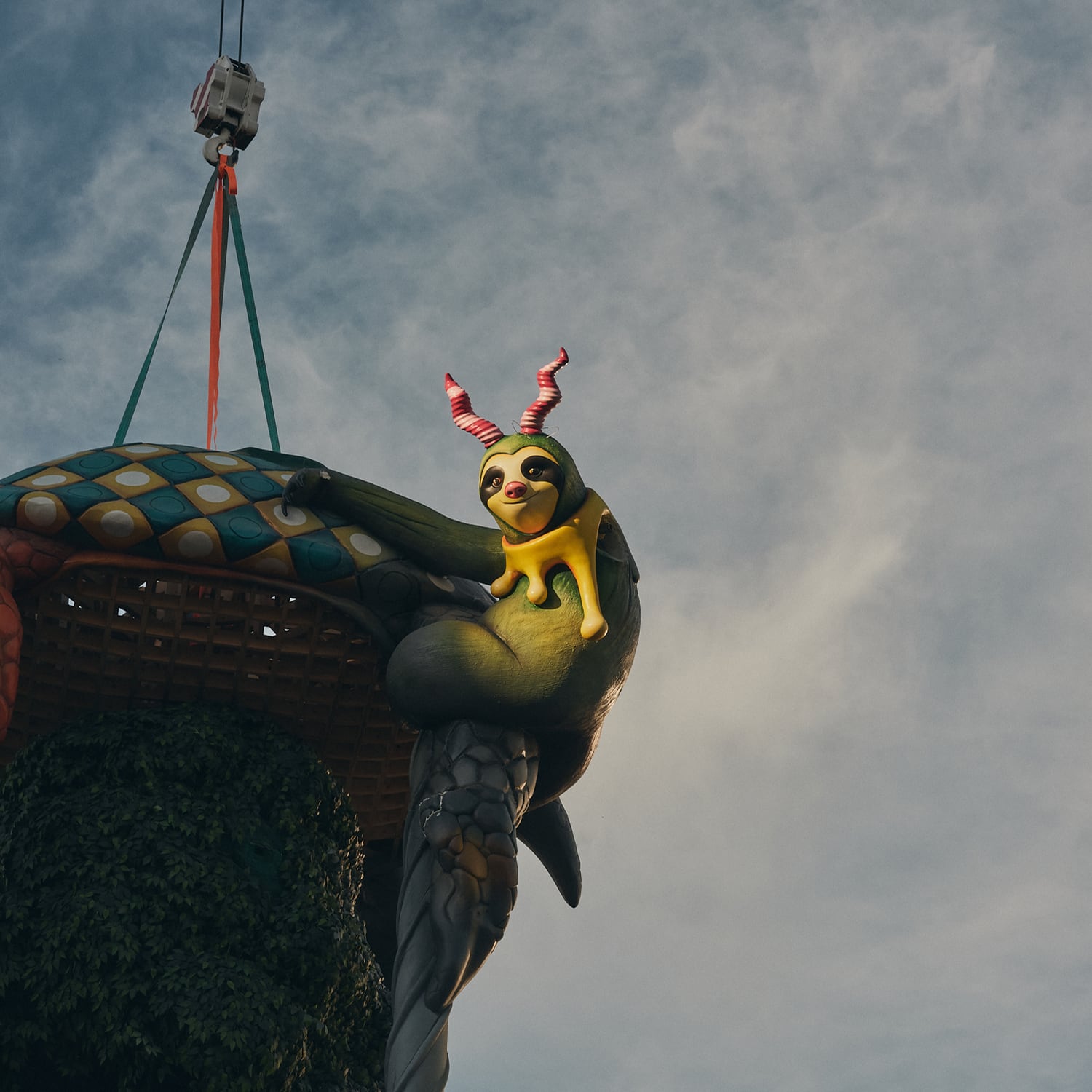 Photo © Carlos Segura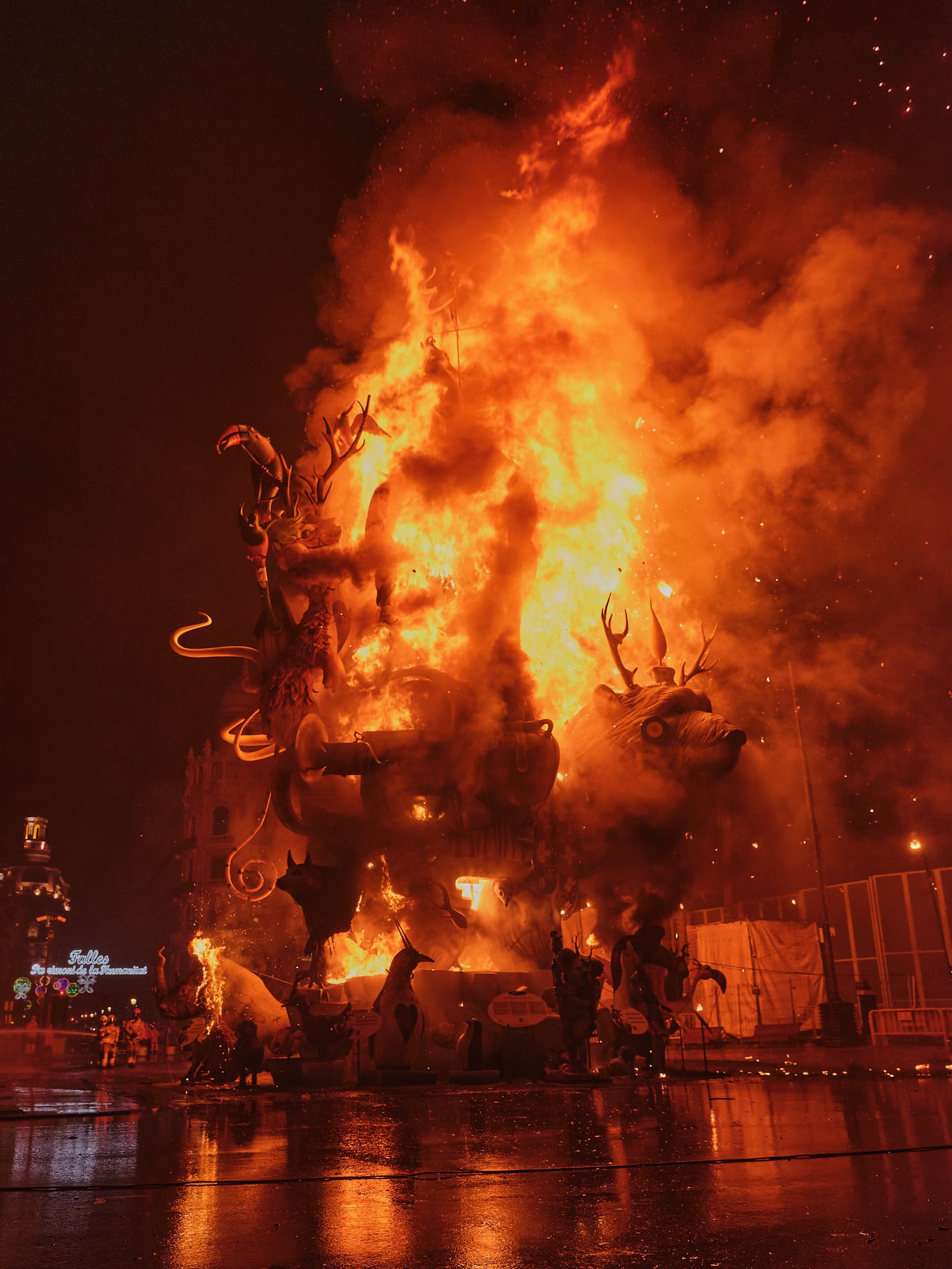 Photo © Carlos Segura