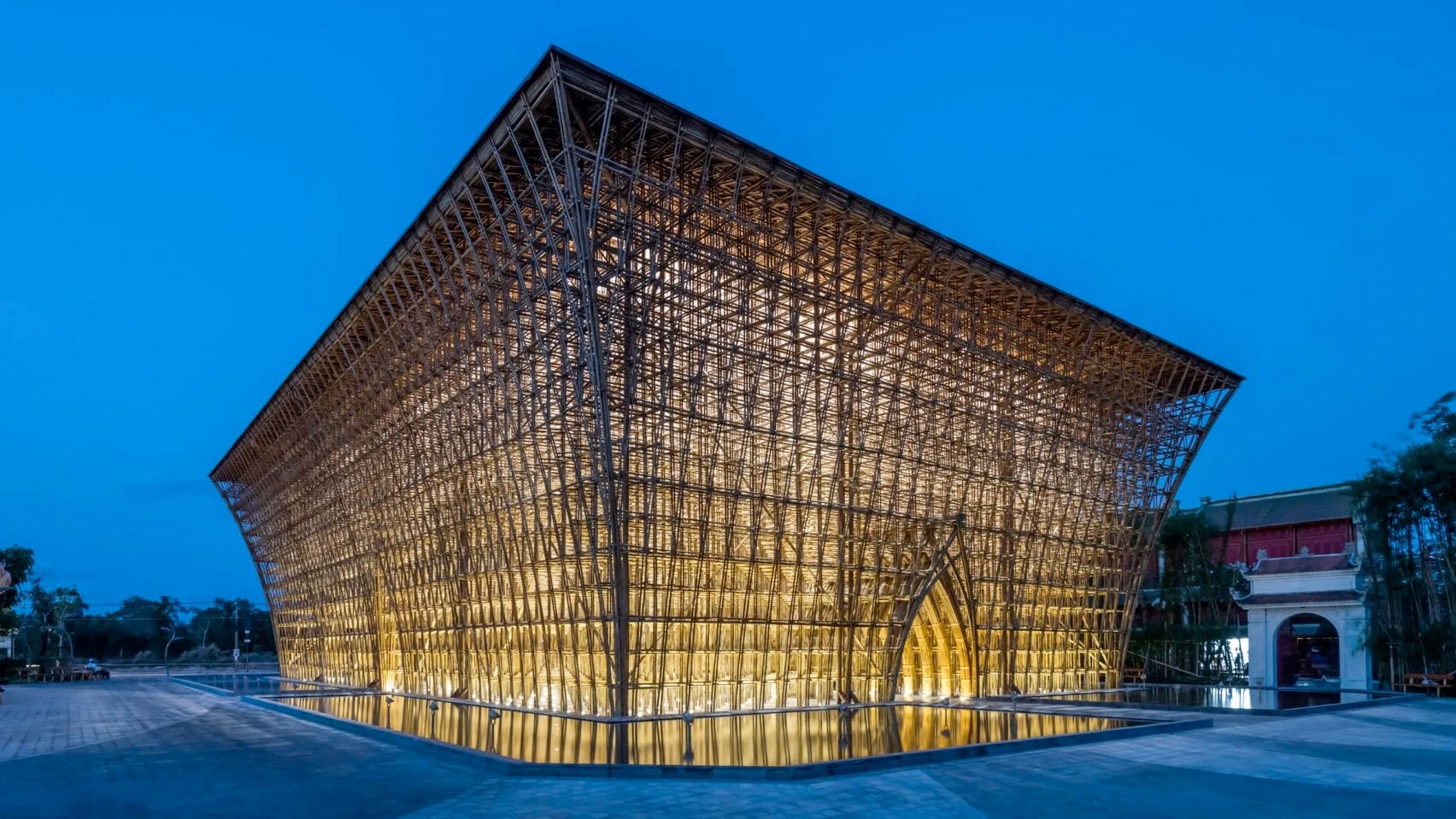 All images by Hiroyuki Oki, courtesy of Vo Trong Nghia Architects
A glowing welcome center of interlaced bamboo stands at the entrance of the resort Grand World Phu Quoc in Vietnam. One of many designs by Vo Trong Nghia Architects that utilizes the ubiquitous material, the facility is comprised of arches, domes, and angular grids built from 42,000 culms, or hollow shoots. The open facade and embedded skylights allow light to stream through the building, helping to illuminate a 1,460-square-meter footprint, with visitors entering through an interior shaped like a lotus and bronze drum. "The light comes in beautifully and, along with the natural colour of bamboo, creates a warm and intimate atmosphere, even though the structure is very open in terms of airflow," the studio shared with dezeen.
For more of Vo Trong Nghia's architectural projects, visit the studio's site and Instagram.