Throughout the pandemic, the guidelines on social distancing were always changing and evolving with every release of new information on the COVID-19 virus. The office environment would change and adapt but perhaps not quickly enough, and definitely not without stress and anxiety. Vitra's new Comma office system helps relieve those pain points by allowing users to transform their environment easily and instantly. The modular system is inspired by the adaptability of scaffolding, which can be assembled for specific purposes and then disassembled. Comma consists of tubular steel with only six individual elements that allow for endless configurations to feed office needs and functions.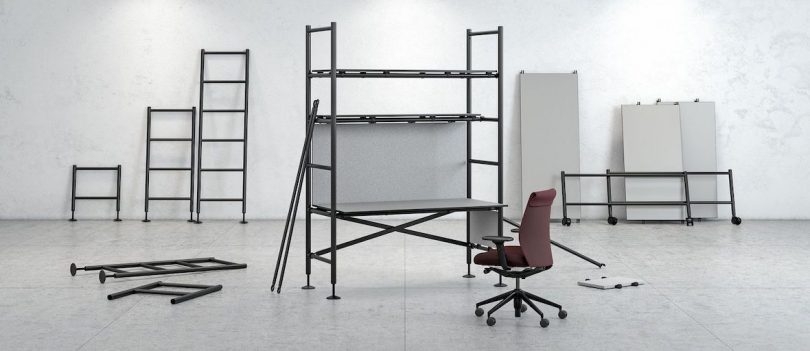 Comma can be transformed into workstations, shelf units, phone booths, team benches, and workshop spaces. A kit includes a base frame, top frame, screen, diagonal beam, horizontal beam, and shelf. A key element of the beams are the end "claws" that allow the parts to be configured, disassembled, and reconfigured again. Additional table top surfaces, electrification modules, and other accessories can also be added to upgrade the configurations.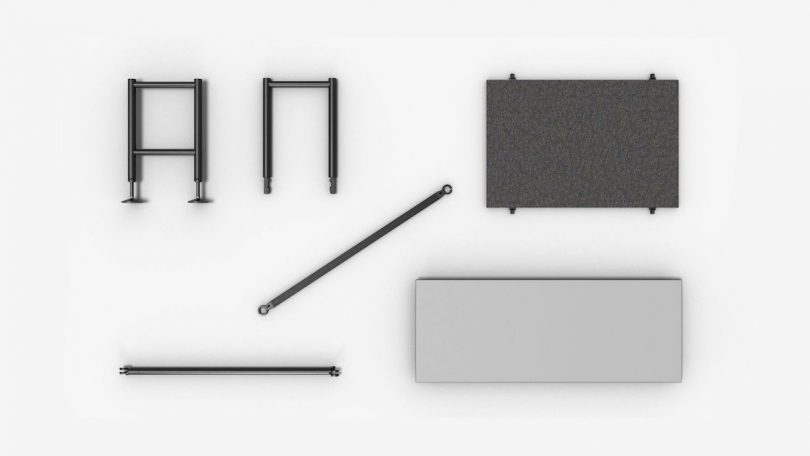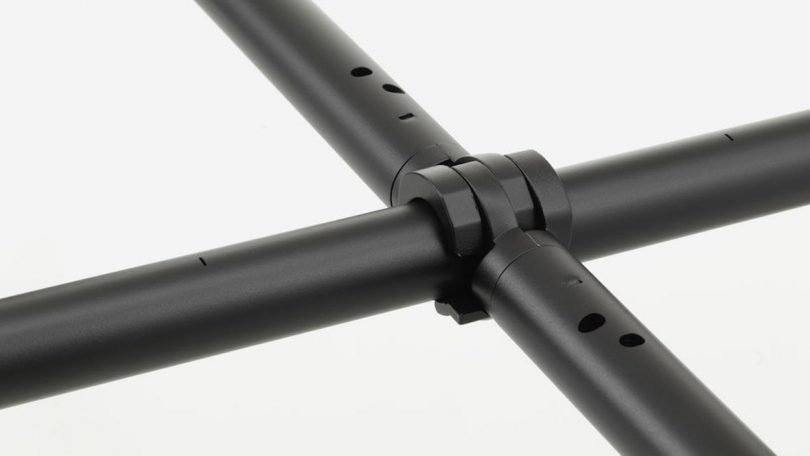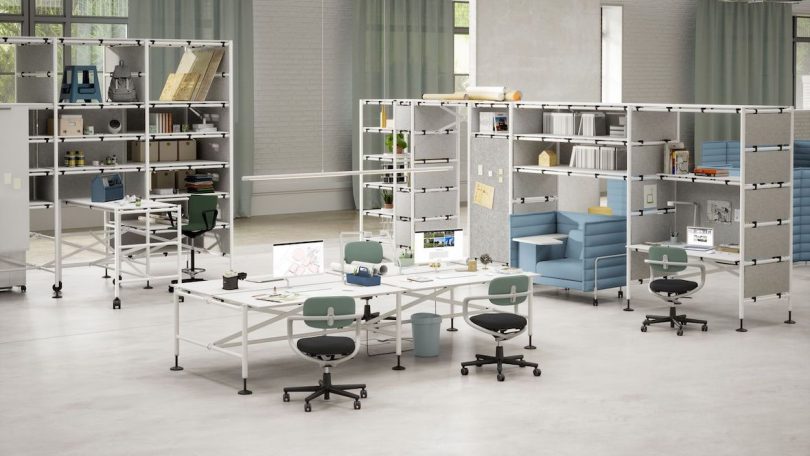 Vitra prioritized sustainability with this office system, which is why all materials are recyclable and can be reused during the production cycle. The screens, which are used to absorb sound, provide privacy, and delineate space, are also made of upcycled plastic. Comma is available in two color ways and can span from 40cm to 2 meters so that you can sufficiently outfit the entire office floor plan.