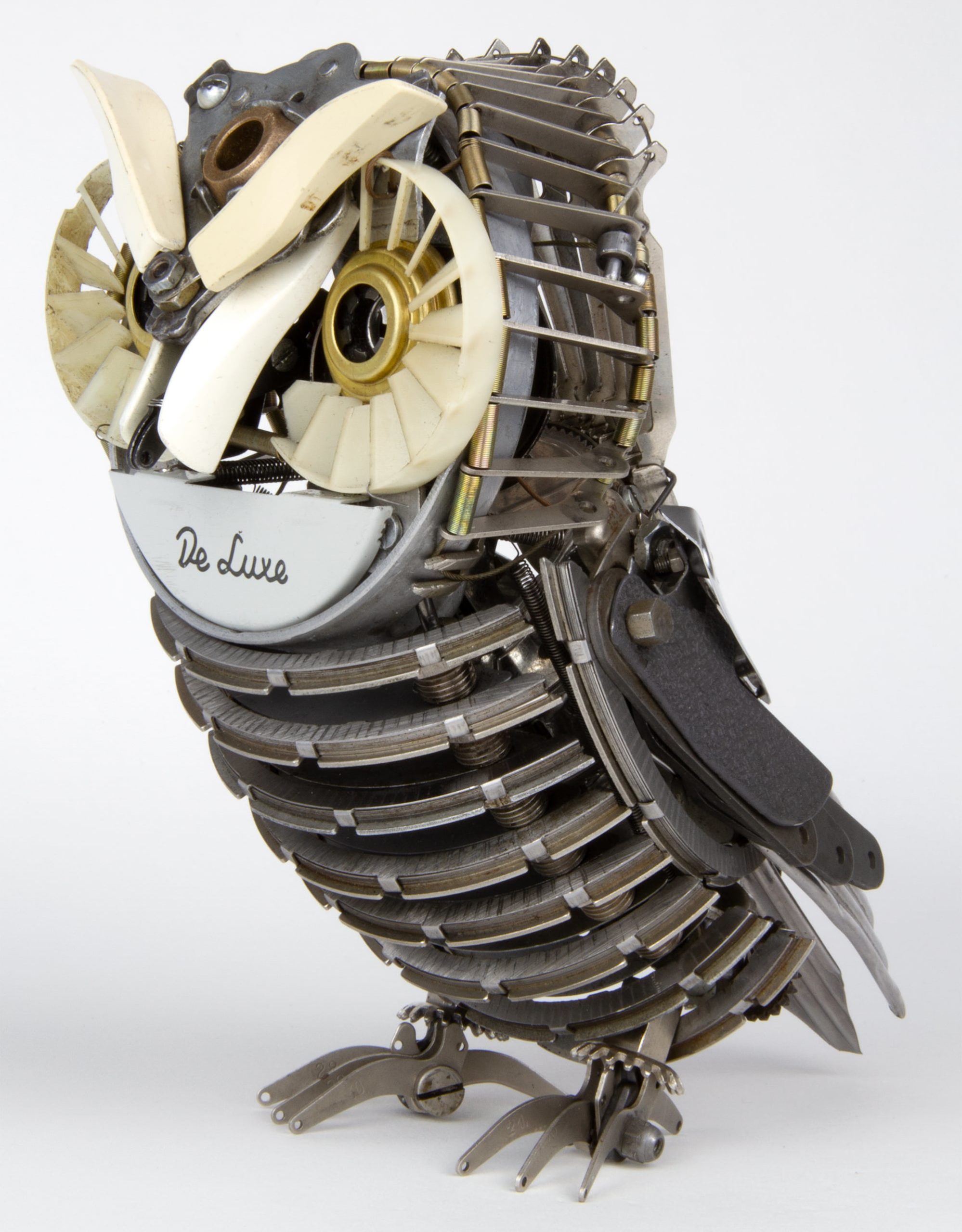 All images © Jeremy Mayer, shared with permission
Jeremy Mayer challenges the notion that typewriters' creative output is confined to the written word. The artist scours shops and trash bins near his Bay Area studio for analog processors in disrepair that he then disassembles, sorts, and reconstructs into metallic sculptures. His previous works include symmetrical assemblages, anatomical recreations, and an ongoing series of birds, the most recent of which are shown here. Mayer builds every piece solely from original parts rather than soldering or gluing, and some sculptures, including the black crow with a Corona-brand typewriter logo on its back, feature spring-like components that allow the creatures to bob their heads.
Mayer is currently at work on a few large-scale reliefs, a kinetic lotus, skull, and additional birds, and you can follow updates and news about purchasing pieces on his Instagram. For more about his practice, check out the 2016 film California Typewriter, which documents his work alongside other enthusiasts.