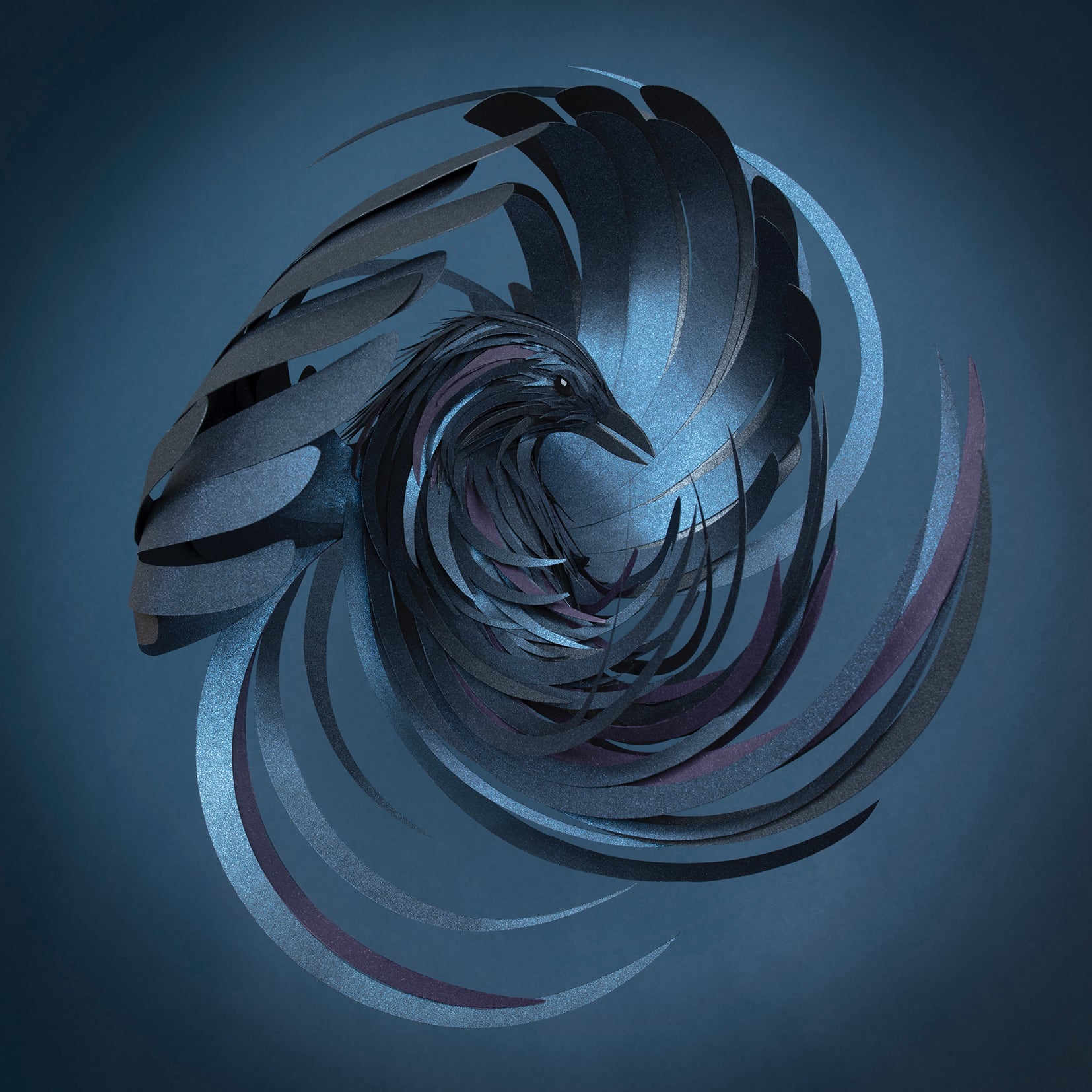 "Abel." All images © Lisa Lloyd, shared with permission
Streaming from a beak or bodily mass, the thin paper strips that compose a new series of sculptures by Lisa Lloyd (previously) are infused with movement. The U.K.-based artist shapes the individual pieces into wide curves, mixing a variety of materials and hues from flat graphic colors to shimmering metallic. Abstract and energetic, the resulting sculptures contain a chaotic blend of emotion within circles of feathers and protective scales.
Lloyd shares that the pieces respond to personal and political strife, which manifests in the lively nature of each creature. She explains about the antagonistic avians in "Ritual":
When I looked at birds being aggressive with each other, I noticed that a lot of the pictures I was looking at were actually of birds mating, or fighting for territory to mate. I was fascinated by how similar they are in nature. Aggression and fighting, passion and pain. I think our mating rituals are not that different.
Prints of Lloyd's creations are available in her shop, and she documents much of her process on Instagram.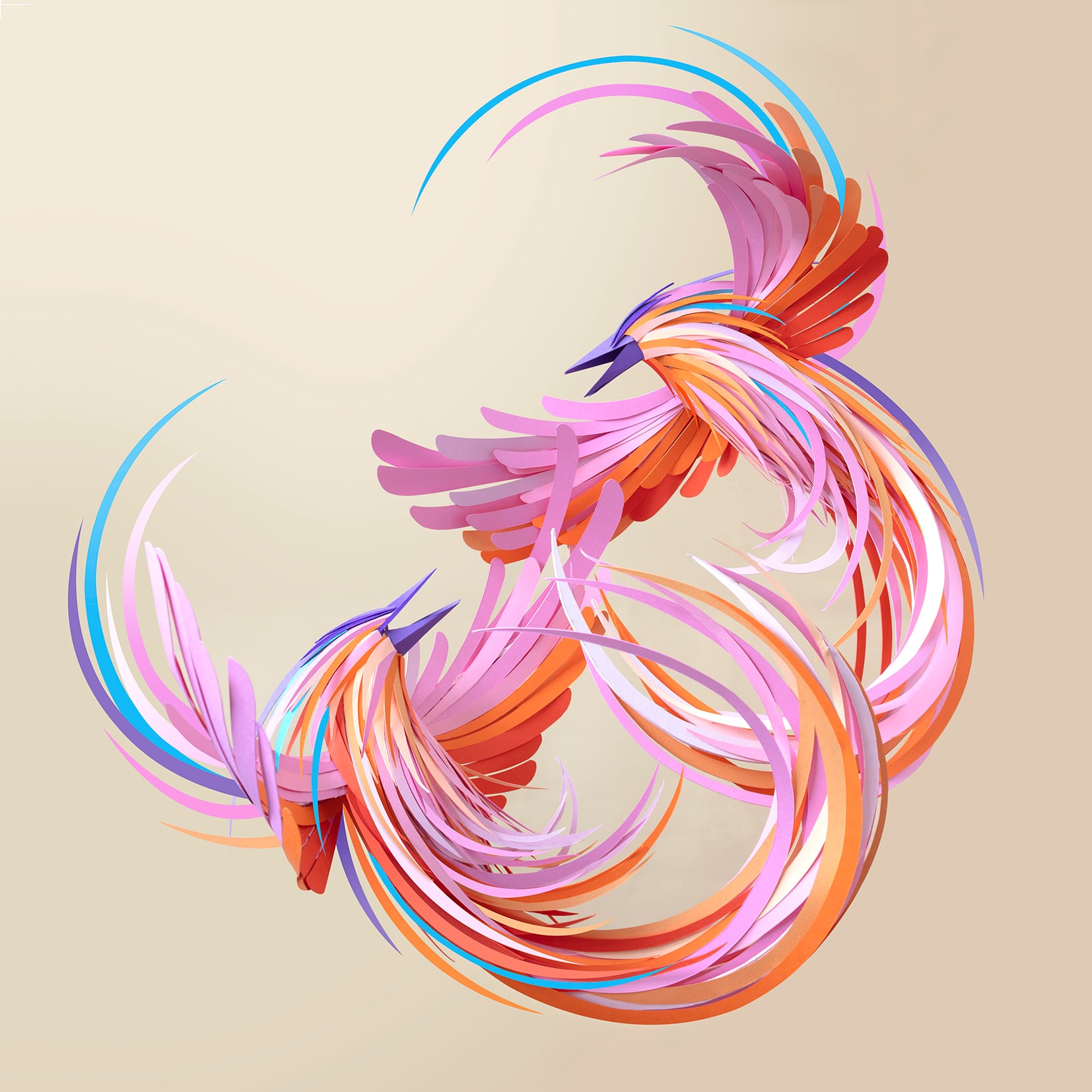 "Ritual"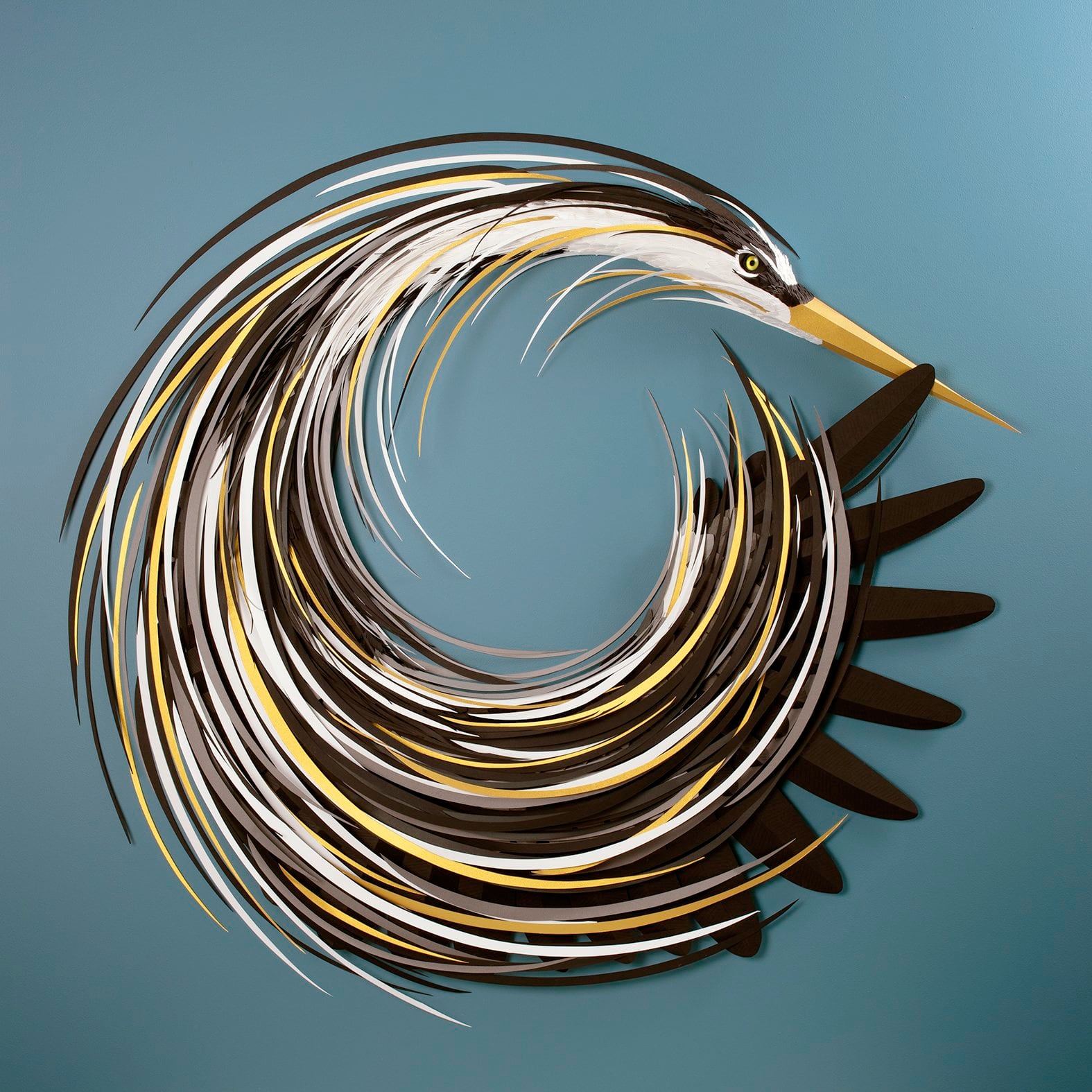 "Heron"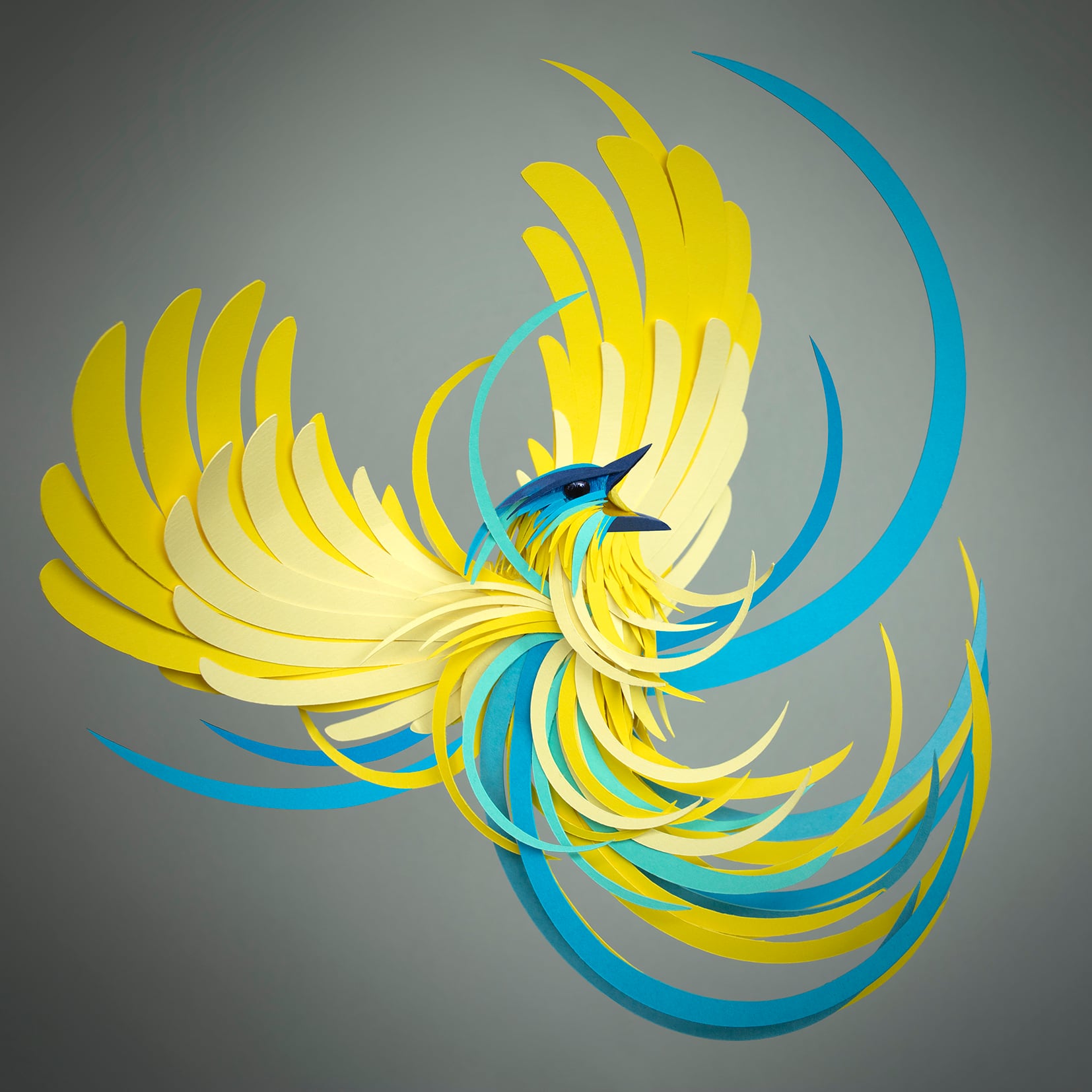 "Ukraine"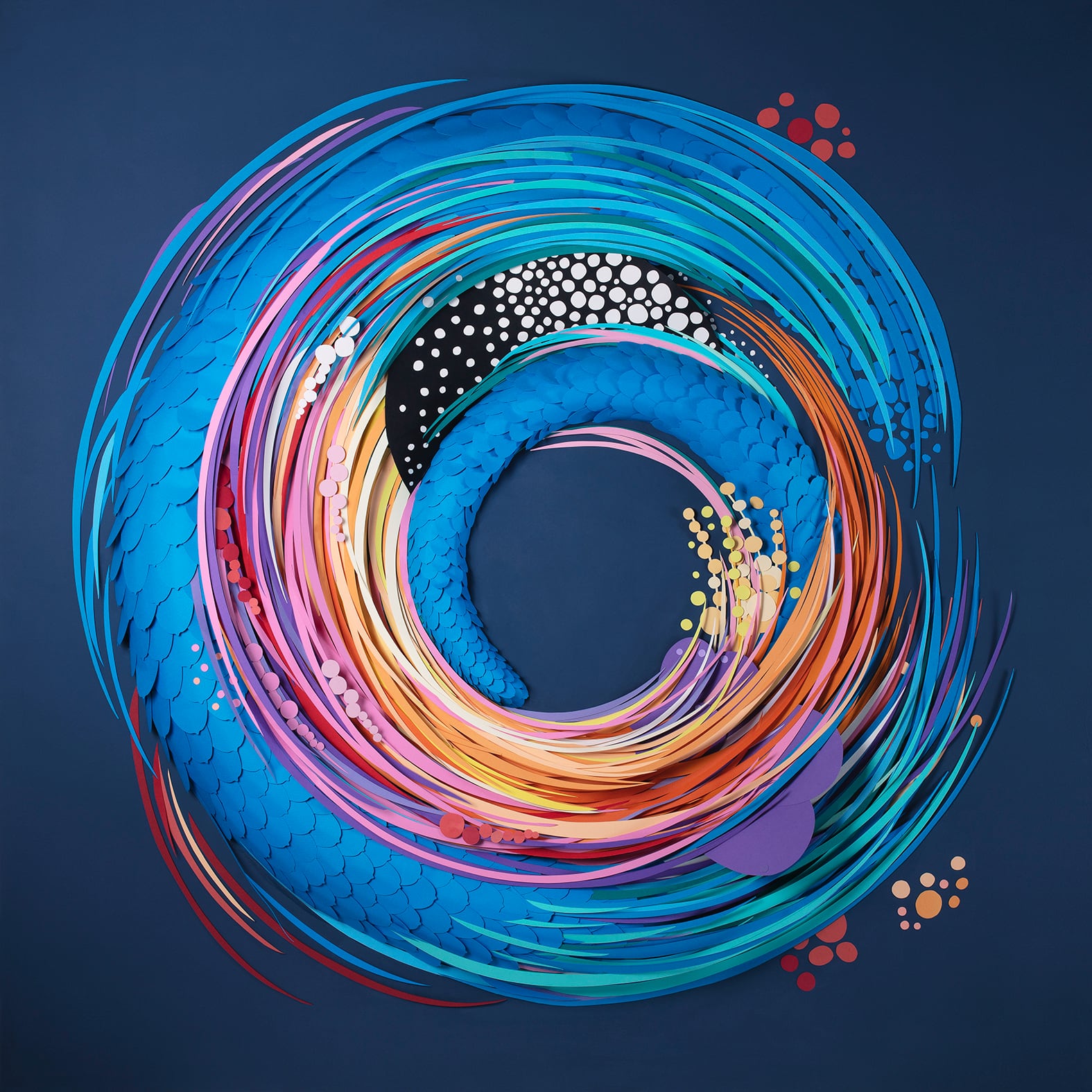 "Pangolin"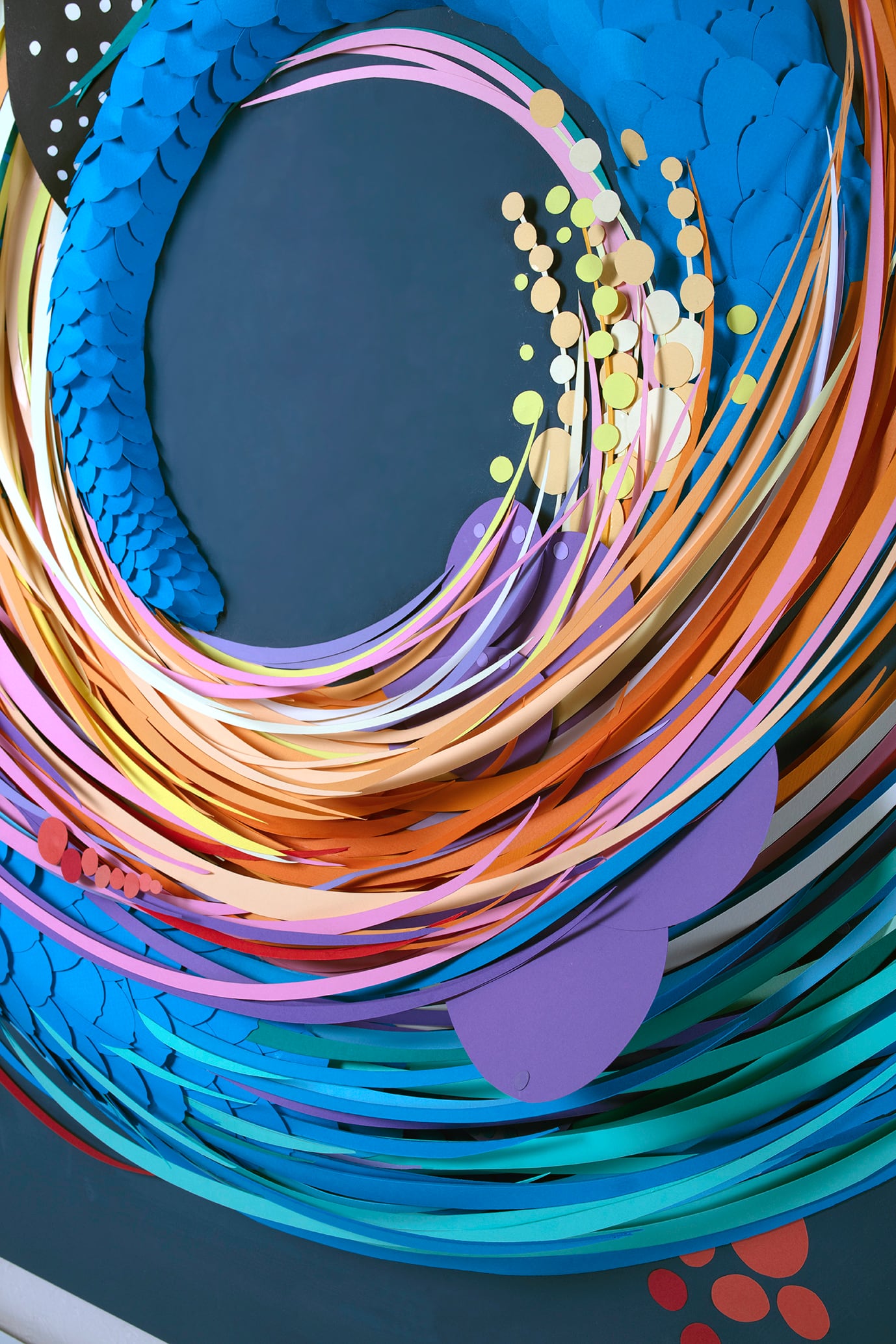 Detail of "Pangolin"