With biophilia being embraced more and more by the design world, HouseFresh decided to give Monica Geller's beloved New York City Friends apartment a refresh by bringing in a bit of nature. Much of the instantly recognizable decor has been removed in lieu of natural materials and shapes that are known to help us relax and heal. Uptight and controlling Monica could have probably used some of that.
While we will forever have Monica's 90s aesthetic stuck in our psyche, the new, natural look can be considered timeless. The mishmash of color is replaced with wood tones, natural textures, rich green painted accents, and of course, lots of actual plants, which is never dated.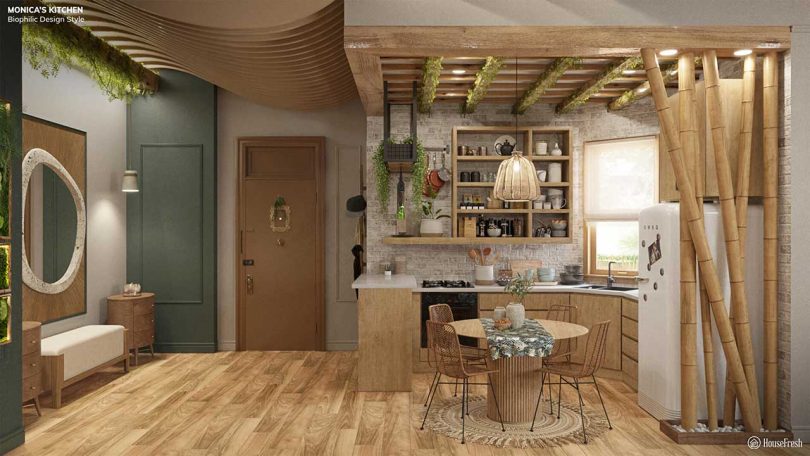 Chef Monica would have loved the herb garden growing to the right of the sink.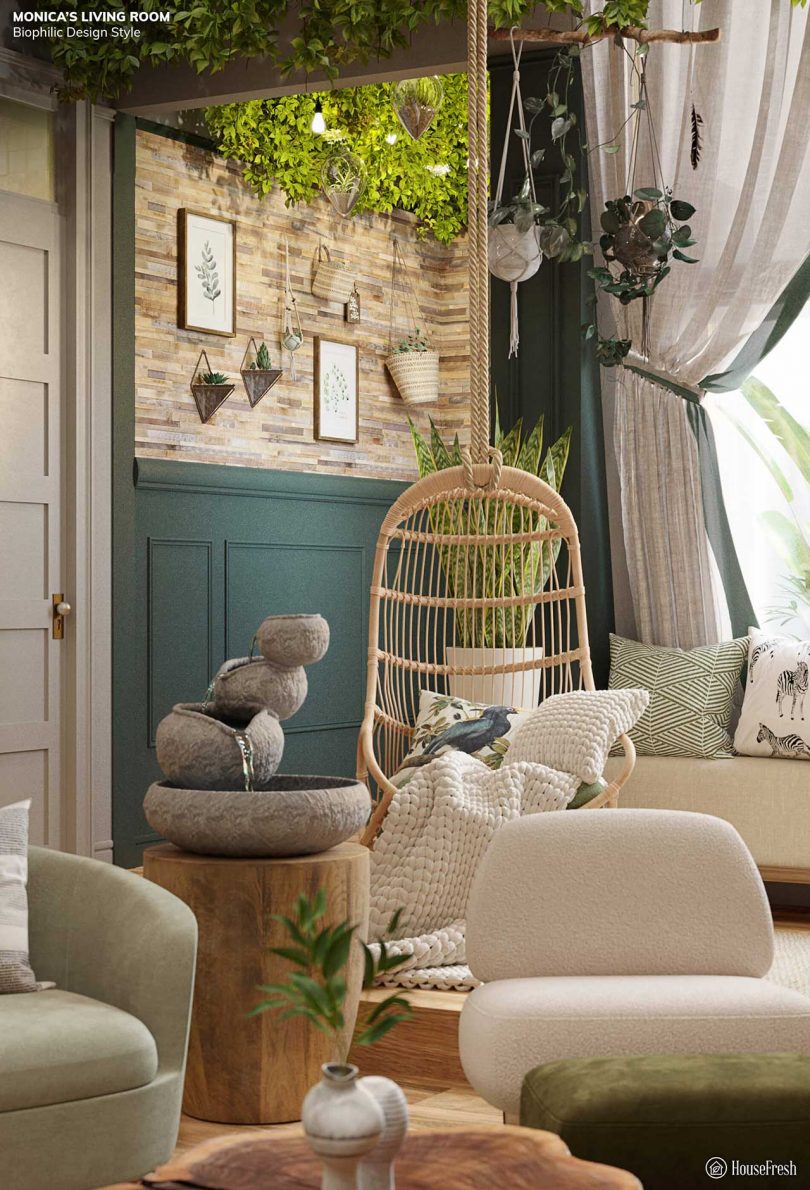 A water fountain in the living room has been added as they have been known to have a positive effect on heart rate, blood pressure, and attention.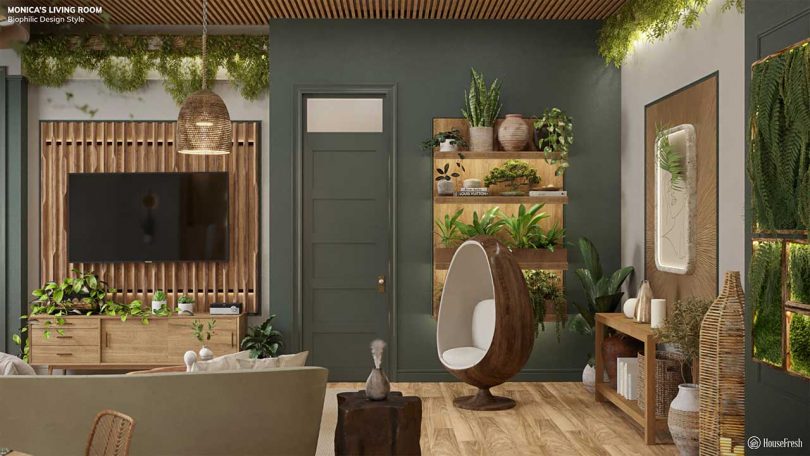 If you've ever lived or visited NYC, you know the outside grind can sometimes get overwhelming, which makes your home an essential respite. But no matter where you live, adding in biophilic details are a no-brainer for those looking for a more balanced life.
A wooden egg chair lets you cocoon yourself away for rest and relaxation away from chaos.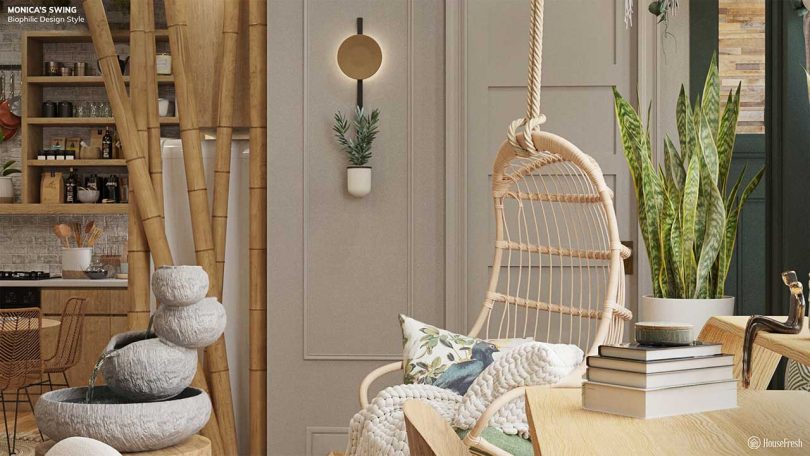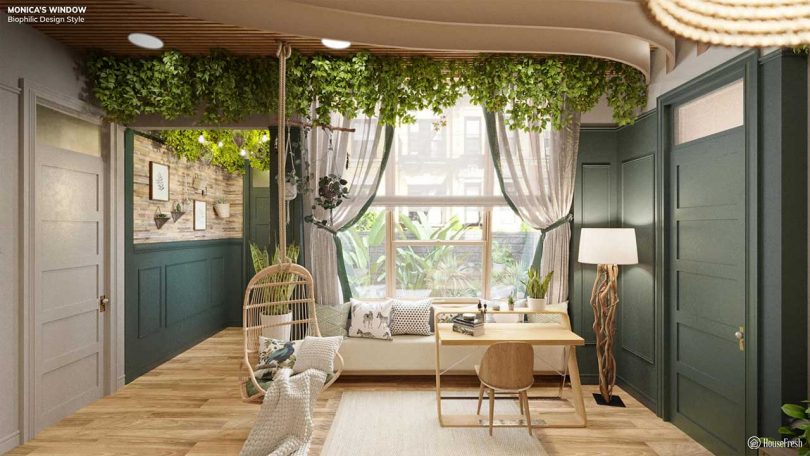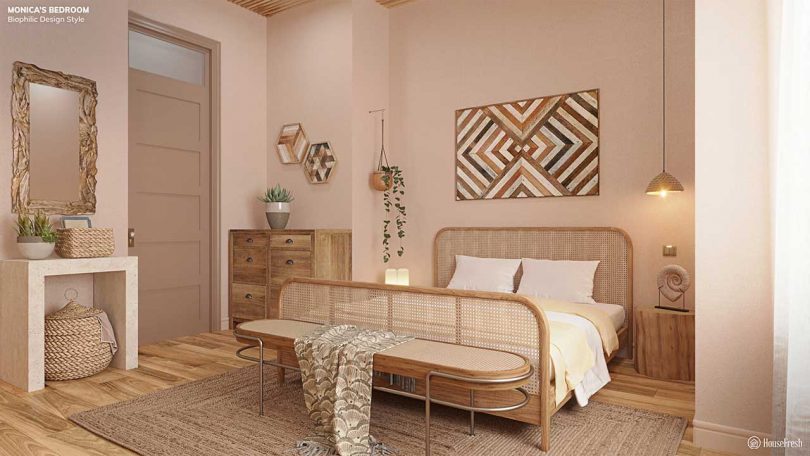 A rattan bed holds court in Monica's bedroom, providing a material connected to nature. The side tables are actual tree stumps which can't be more natural if they tried.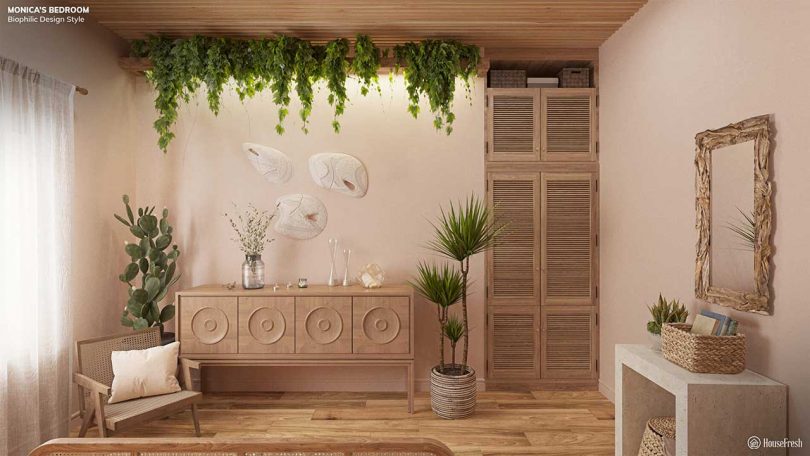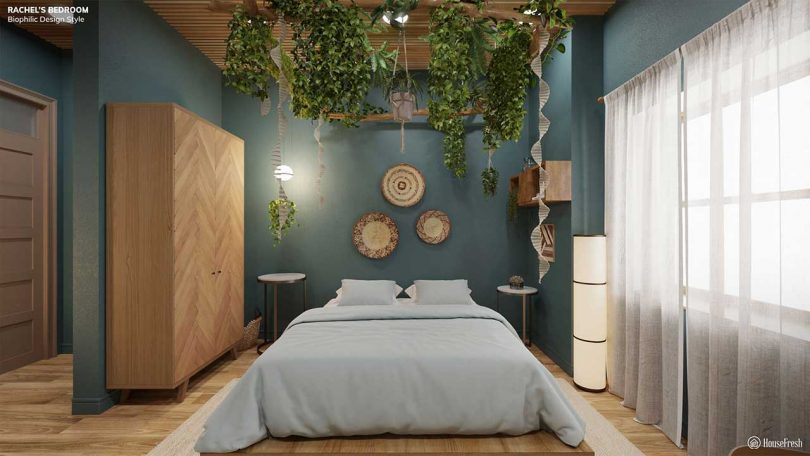 Rachel's bedroom features earth and water tones, complete with a plant-filled canopy above.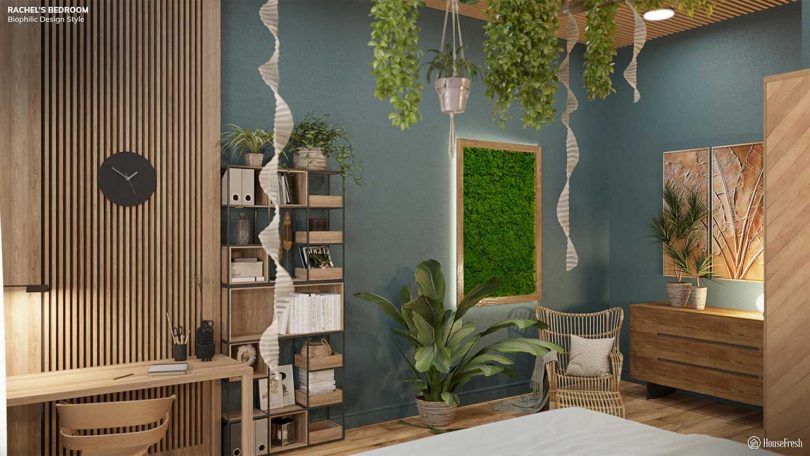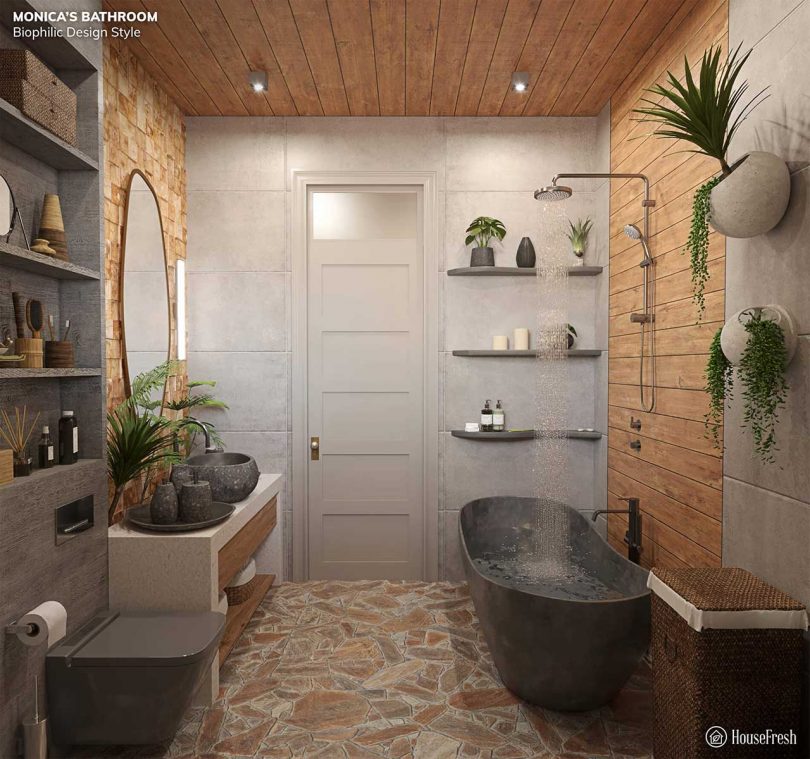 The bathroom includes a pebble-shaped bathtub and sink, which is a direct connection to water. Warm wood panels cover the wall behind the tub and rise up to clad the ceiling for a rustic yet classic element.