Merry Christmas!
Elly shows us how she turned the IKEA Christmas tree fabric into a 3D wall hanging, complete with presents.
She bought this wonderful IKEA christmas tree fabric over a year ago. It's available in some IKEA stores listed as VINTER pre-cut fabric.
The initial plan was to make a curtain but the fabric was too long. It would have been a shame to cut it.
Then she got a new much better idea: A 3D wall hanging.
This fabric tree is huge and needs a lot of space on the wall! Including the fabric above the tree and under it, it's more than 2 yards long and over 1.5yard in width.
3D Christmas Tree wall hanging
Let's see how it looked at first, without any decorations. The tree looks real enough. But maybe not Christmassy enough.
tree without decoration
The first thing Elly made were the christmas packages. She used a range of fabrics with Christmas colours for each of the packages. To give the 3D illusion, she padded the packages in different thickness.
Every package has a zipper, should you wish to remove the cover and padding to wash.
To make it more realistic, Elly tied each package with ribbons.
To hang the packages to the tree fabric, she added 2 stripes of Velcro on each package, corresponding to the exact place on the christmas tree fabric. The Velcro strips need to be precisely placed otherwise the packages won't fit together exactly.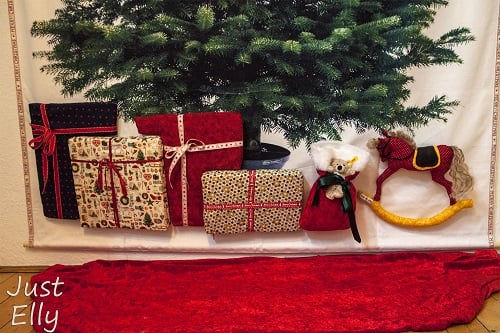 all selfmade decoration "under" the tree
Next is a rocking horse toy.
She followed a pattern she found in a magazine from way back. But changed the ears a little, added the mane, made the saddle out of leather and added a trace.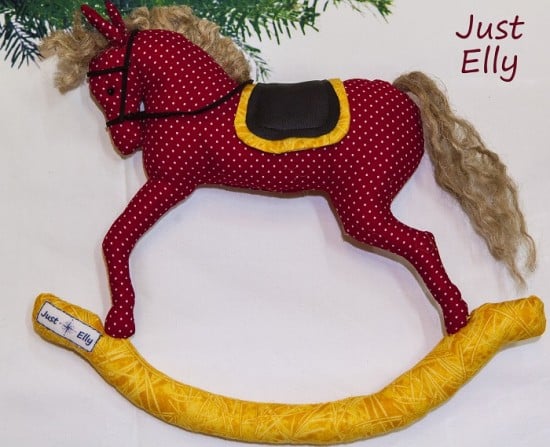 selfmade rocket horse
The last item is a star. And a teddy bear, which she didn't sew.
Here you can see the complete wall hanging.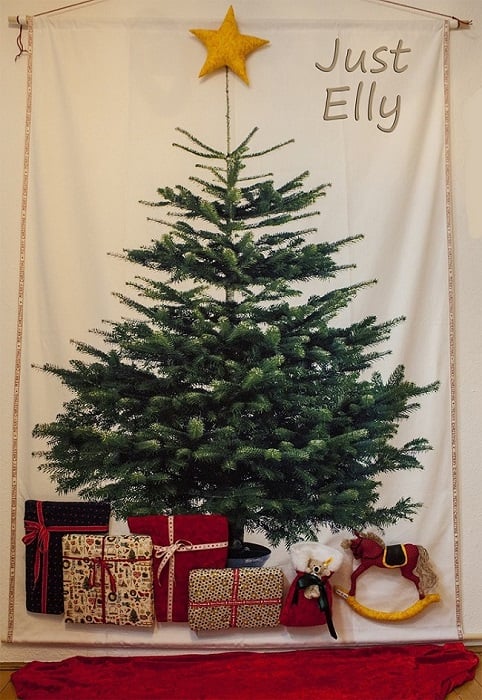 Here the christmas tree fabric complete with all decoration
Some lights would make finish it beautifully.
If you want to see how Elly made it or to see more photos go to her blog.
When the season is over, take it down, fold and store away the fabric tree and presents separately.
~ by Justelly
The post The best Christmas Tree when you live in a small space appeared first on IKEA Hackers.