Great news for Priority Pass holders as Thai Airways (obviously in dire need of revenue) has struck a partnership with the airport lounge network for three domestic locations and access is available effective immediately.
Priority Pass members can now visit Thai Airways domestic lounges ln Bangkok, Chiang Mai & Phuket for 2.5 hours prior to departure irrespective of departing carrier, airline status or class of service.
Until now Thai Airways lounges has always been rather difficult to gain entry to especially since most domestic services have been relegated to THAI SMILE, their low-cost subsidiary carrier which isn't a Star Alliance member and therefore Star Alliance Gold benefits including lounge access don't apply.
This is the statement made available to us by our contact at Collinson (Priority Pass):
HONG KONG, 12 JANUARY 2022

Today, Priority Pass, the world's leading traveller experiences programme, owned and operated by Collinson, announces an exciting new partnership with the national carrier of Thailand – Thai Airways International Public Company Limited (THAI). The agreement will see Priority Pass Members gaining access to three premium domestic Royal Orchid lounges located in airports across Thailand: Phuket International Airport (HKT), Chiang Mai International Airport (CNX) and Suvarnabhumi Airport (BKK). …

Speaking about the partnership, Todd Handcock, President, Asia Pacific, Collinson said, "We are delighted to announce this partnership to our Members, which will see three premium domestic lounges across Thailand added to the Priority Pass programme….

Khun Nattapong  Pokairat  Managing Director, Ground Service of THAI said, "As the National Carrier of Thailand, we are proud to present our best-in-class lounges to Priority Pass Members who will experience authentic Thai food, a unique Thai ambience and the charm of Thai hospitality. Our opulent Royal Orchid and Royal Silk lounges offer travellers a sanctuary in which to relax when travelling, with each lounge in our network adhering to our 4 Cs: Confidence, Clean, Care and Comfort. With domestic travel key to the global travel recovery, our team looks forward to welcoming Priority Pass Members to our lounges."
I'm not sure how to adequately describe Thai Airways domestic or even international lounges but opulent is certainly not a term that would instantly come to my mind. Domestic services are extremely basic in form of a few cold snacks and non-alcoholic beverages.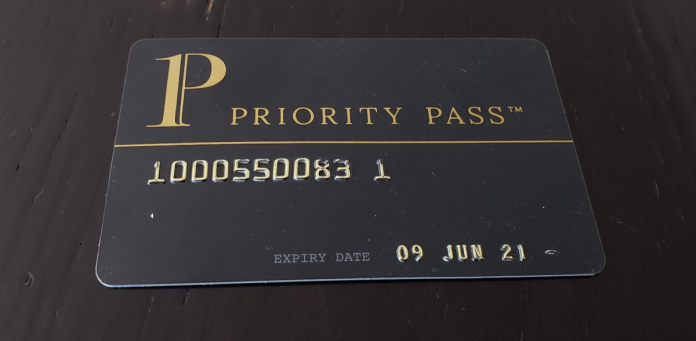 Nevertheless, it's definitely a huge improvement for Priority Pass members in Thailand who can now make use of TG's lounges in BKK, CNX and HKT.
So far I've always been waiting around at the gate or used Bangkok Airways lounges where available (mostly closed due to Covid in the past 18 months). Phuket also has a great Coral Executive contract lounge also available with Priority Pass that serves plenty of hot food as well as fresh young coconuts and it also has a bar. I'd rather go there than visit the Thai Airways lounge.
The locations have already been loaded to the Priority Pass application and directory.
Bangkok – Thai Airways Royal Silk Lounge
Chiang Mai – Thai Airways Royal Orchid Lounge
Phuket – Thai Airways Royal Orchid Lounge
Officially the time slot to visit is for 2.5 hours although I doubt anyone will keep track. And if so, just swipe the card again.
Conclusion
Thai Airways has now opened three of its domestic lounge locations in Bangkok, Chiang Mai and Phuket to members of Priority Pass which is a very welcome development.
Just like in many other countries Priority Pass has grown a lot in presence here in Thailand and many premium credit cards now include a membership.
This also helps to circumvent the lounge access issue when flying THAI Smile as they're not a Star Alliance member and in order to gain lounge access on economy tickets, one would need to be Thai ROP Gold/Platinum or Lufthansa Miles&More Senator/HON.