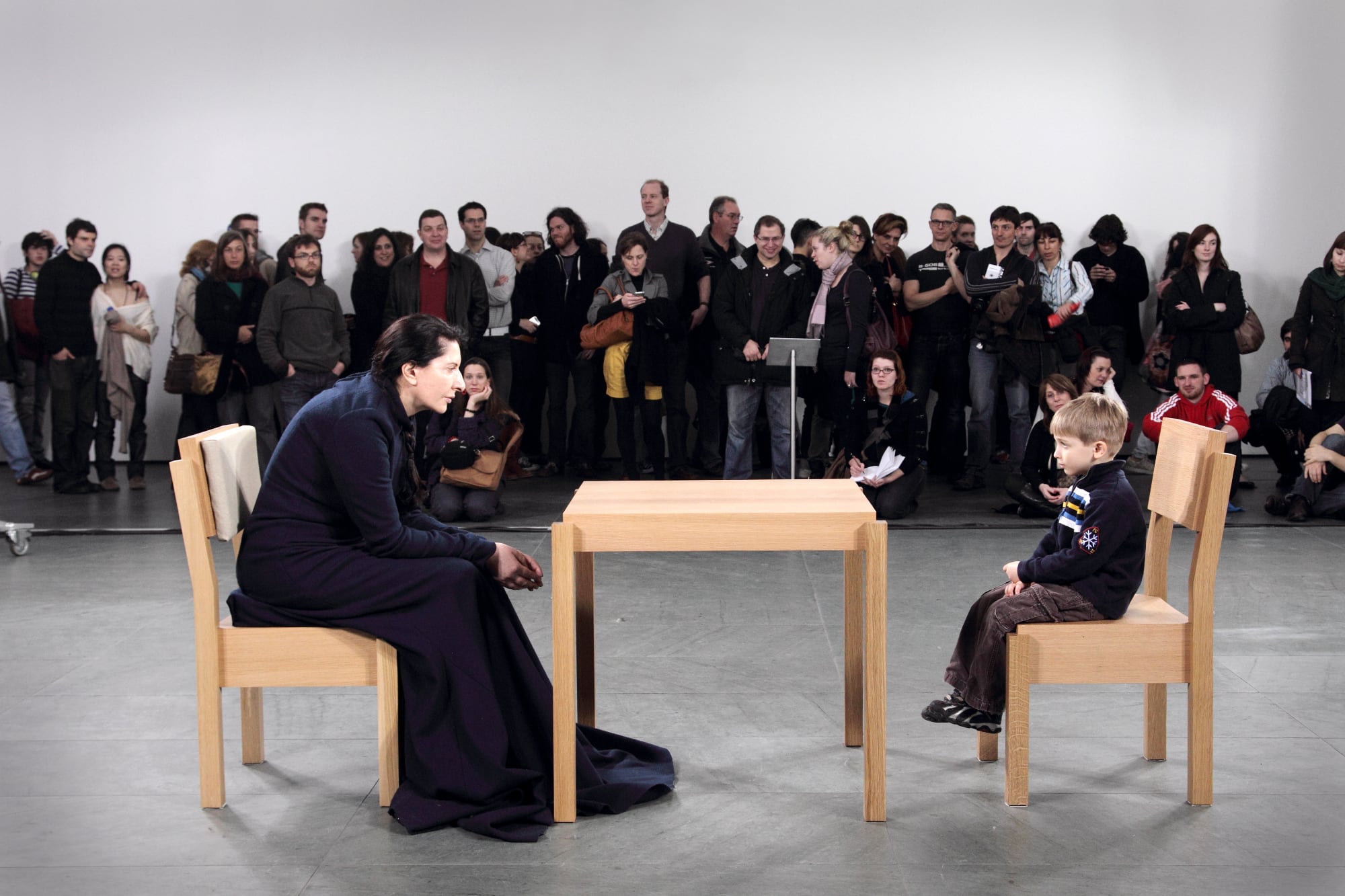 Marina Abramović: The Artist Is Present at the Museum of Modern Art (2010). Photo by Marco Anelli. All images courtesy of Sean Kelly, New York
The latest in artist-driven projects to support Ukrainians affected by war, Marina Abramović is reviving her famous performance piece "The Artist is Present" to raise funds for humanitarian relief in Ukraine. Originally presented at the Museum of Modern Art back in 2010, the iconic work will be restaged in two iterations—one for a single person and another for two—at Sean Kelly Gallery in New York, where a solo show spanning decades of the Serbian artist's work is on view through April 16. Photographer Marco Anelli documented nearly all 1,500 people who sat in silence across from Abramović 12 years ago and will also shoot these new encounters.
This recreation follows the artist's heartfelt message of solidarity with the nation, which she released the day after Russia declared war. "An attack on Ukraine is an attack on all of us. It's an attack on humanity and has to be stopped," she says. Abramović also recently installed a massive public work, titled "Crystal Wall of Crying," at the Babyn Yar Holocaust Memorial Center in Kyiv. Completed in October 2021, the outdoor monument honors Jews murdered in the region in one of the largest massacres and is one of many of her pieces focused on healing.
Bidding for "The Artist is Present: A Benefit Auction for Ukraine" is open through March 25, and all proceeds will be donated to the nonprofit Direct Relief.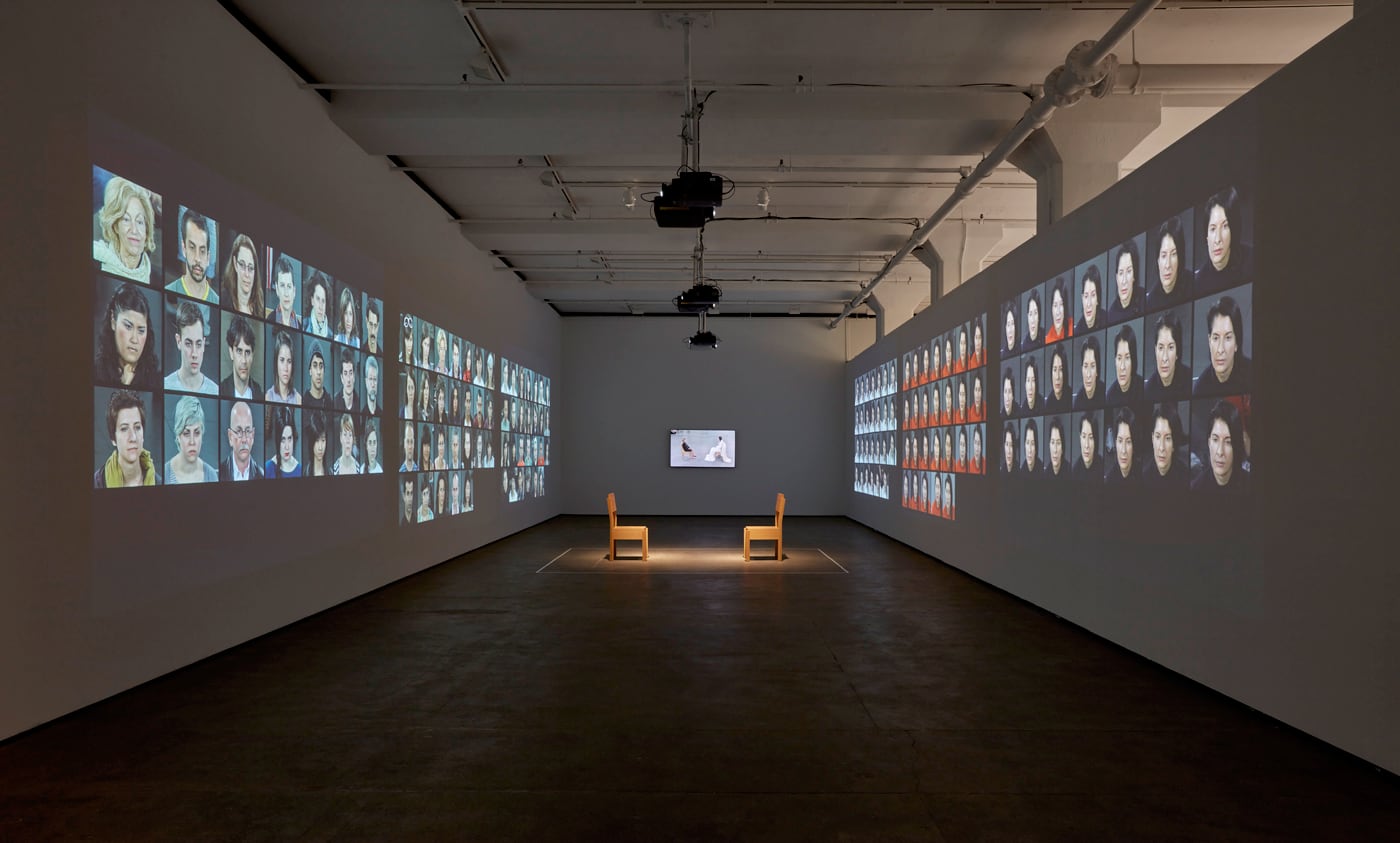 Installation view of Marina Abramović: Performative