All images courtesy of Heller Gallery
Held in tall, translucent jars are recreations of tiny jellyfish with wispy tentacles, plankton, and other delicate sea creatures by Danish artist Steffen Dam (previously). He sculpts the miniature organisms in glass and displays the exquisite creations in wooden boxes or medicine cases that evoke the 16th Century wunderkammers or cabinets of curiosities. Generally in the possession of aristocrats and monarchs, these encyclopedic collections predated museums and held objects that were valuable for scientific study and their ability to inspire wonder and awe. Although Dam's sculptures reference the colors, textures, and shapes of real-life specimens, his imaginative works are inventive interpretations of evolution and biology.
Find more of the artist's recent works on his site and at Heller Gallery in New York, where he's represented.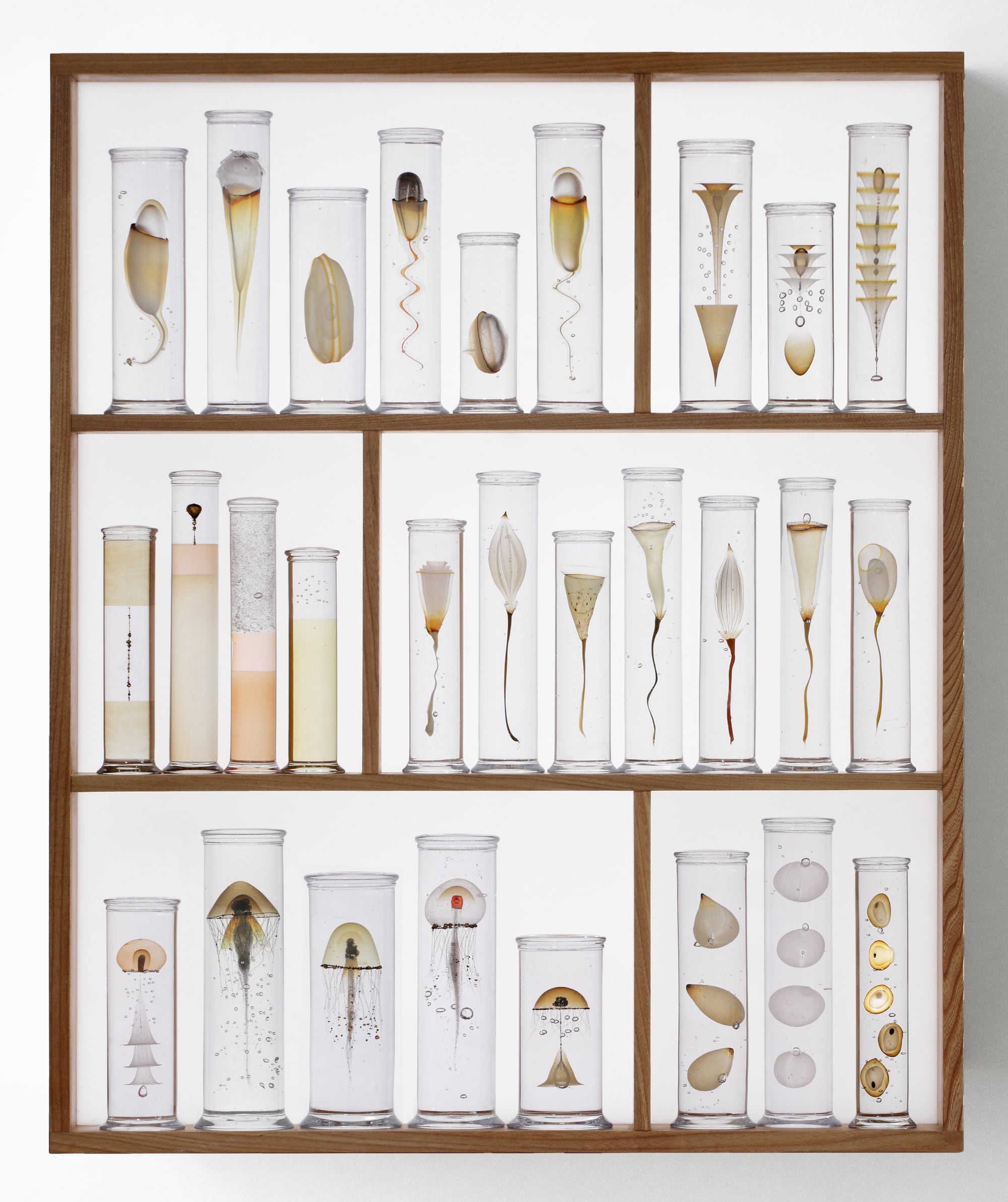 "Wunderkammer" (2021), 
glass and illuminated wooden presentation box, 
35 3/8 x 27 1/2 x 7 inches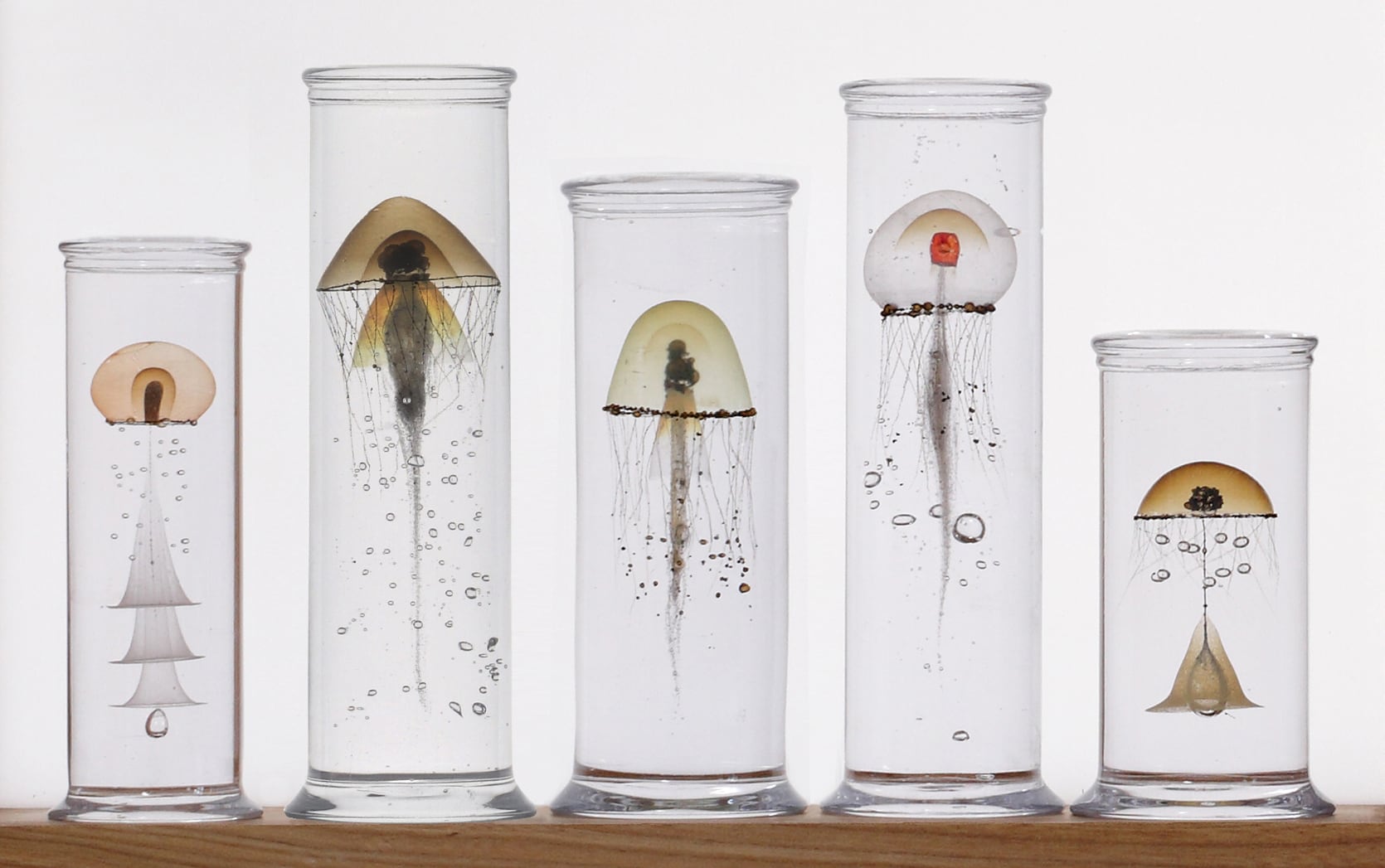 Detail of "Wunderkammer" (2021), 
glass and illuminated wooden presentation box, 
35 3/8 x 27 1/2 x 7 inches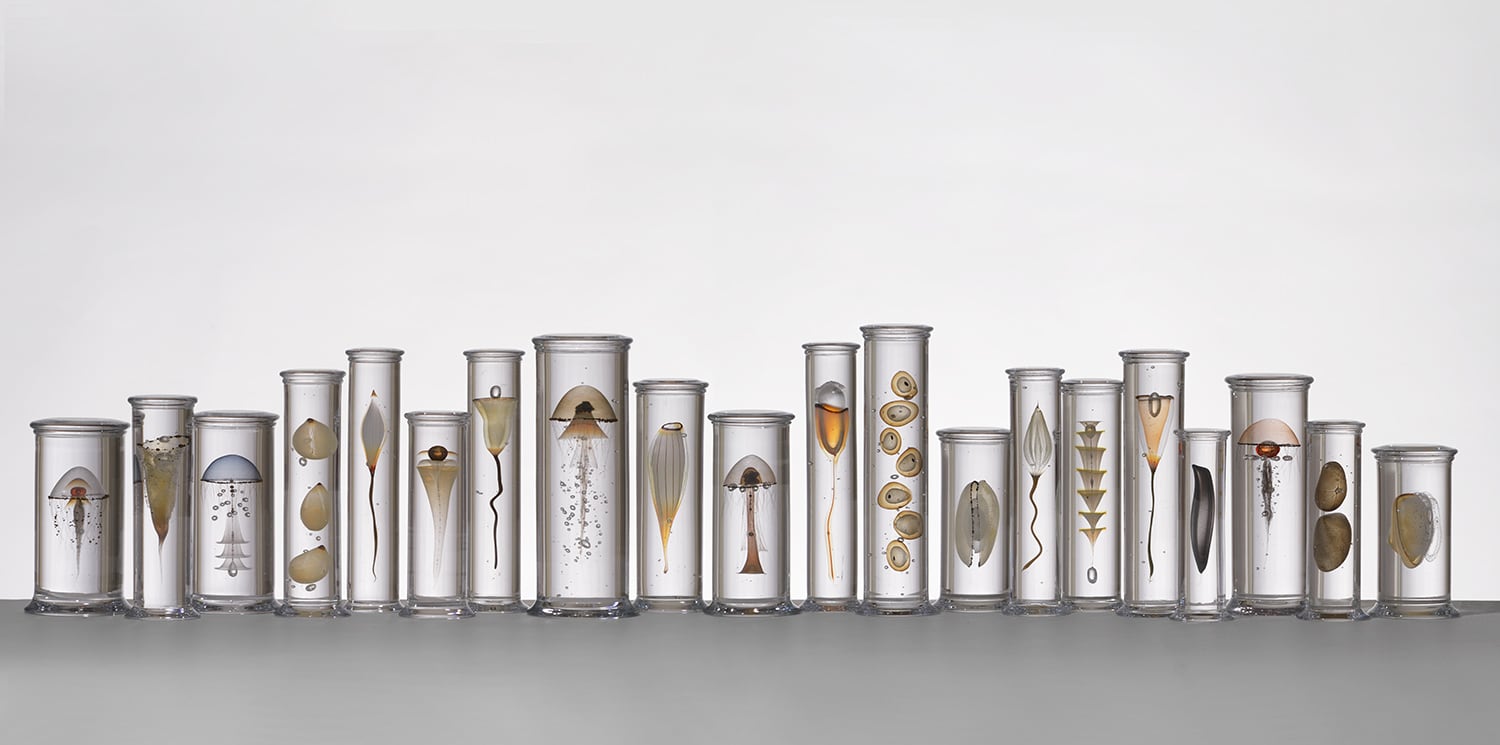 "Pangaean Zoology" (2018), 20 elements in glass, 72 inches

"Marine Group" (2020), glass and illuminated presentation box, 13 3/4 x 39 x 7 7/8 inches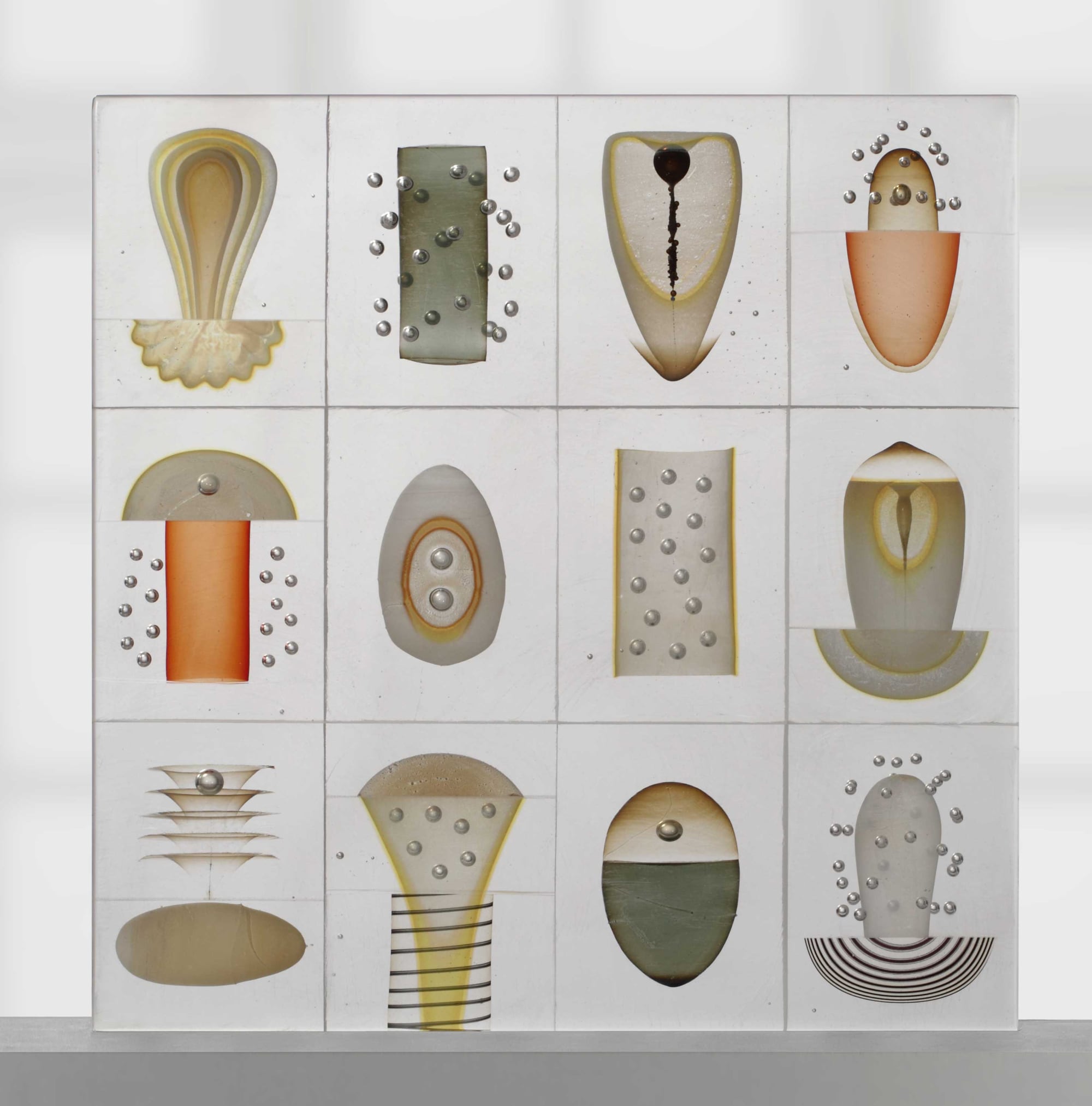 "Specimen Block" (2017), 
glass, 
11 3/8 x 11 3/8 x 1 1/2 inches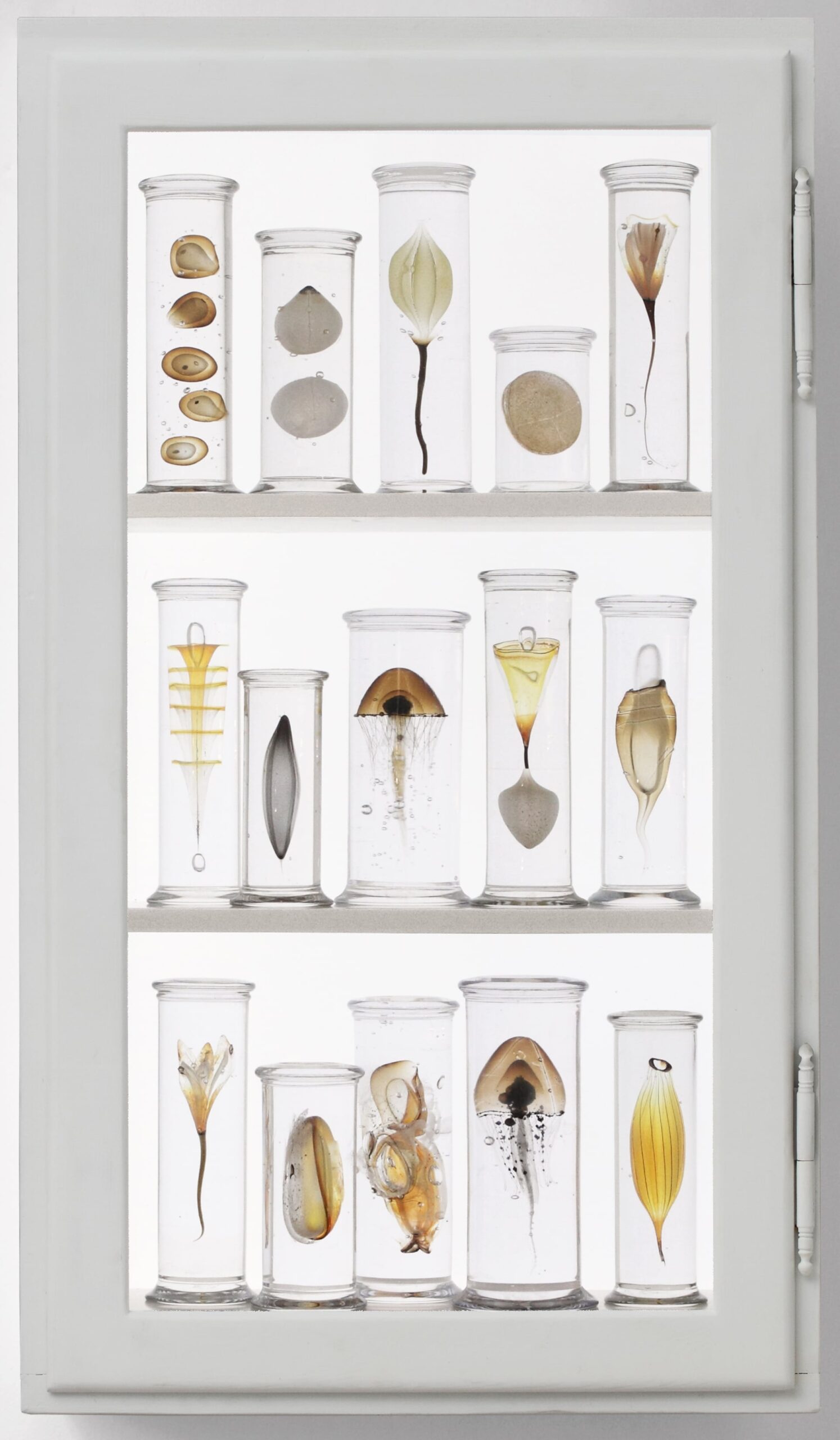 "New Medicine" (2017), 
glass and illuminated wooden presentation box
, 30 1/4 x 17 1/4 x 9 inches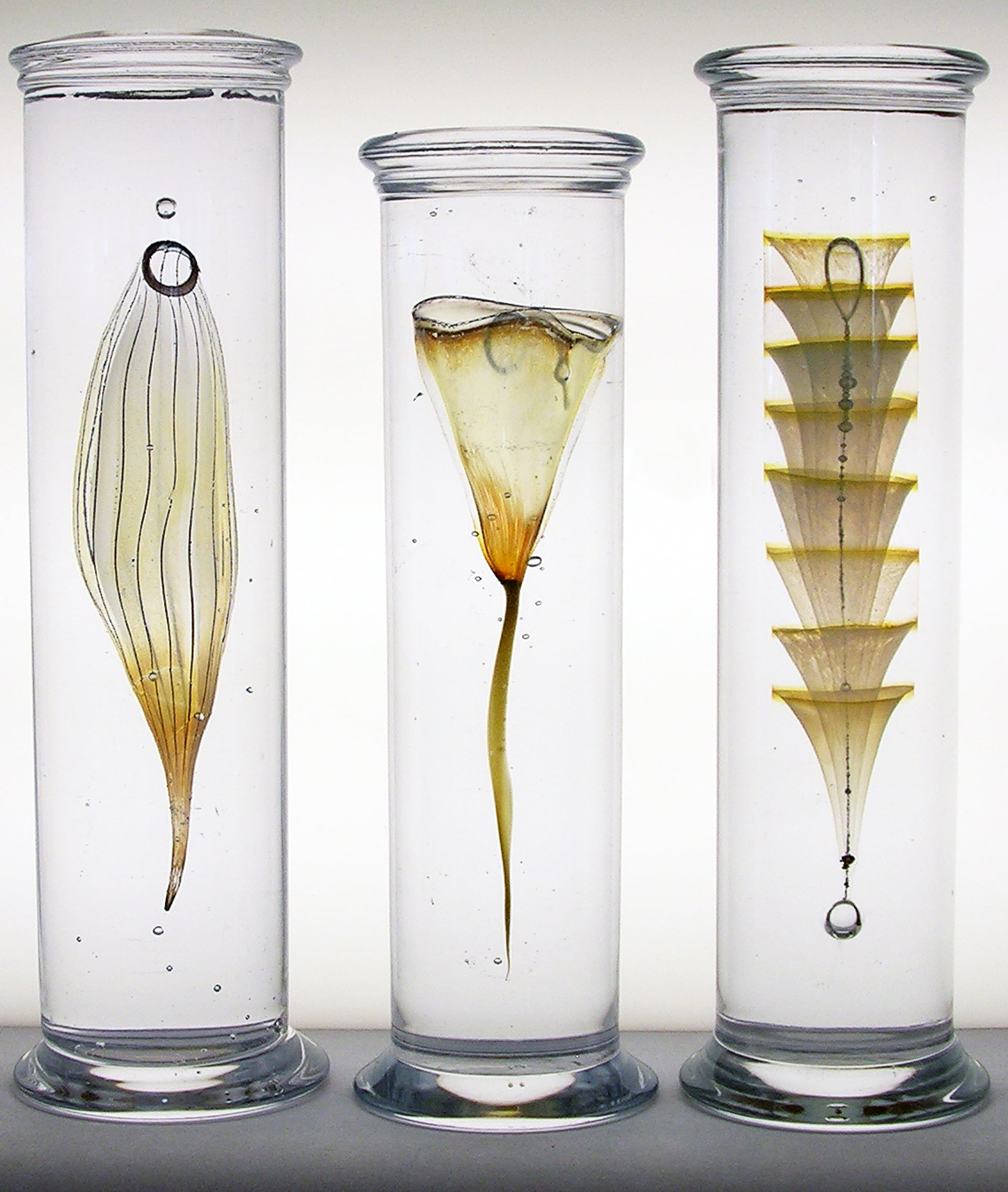 "Marine Specimen Collection" (2018), 
glass, 
tallest 8 3/4 inches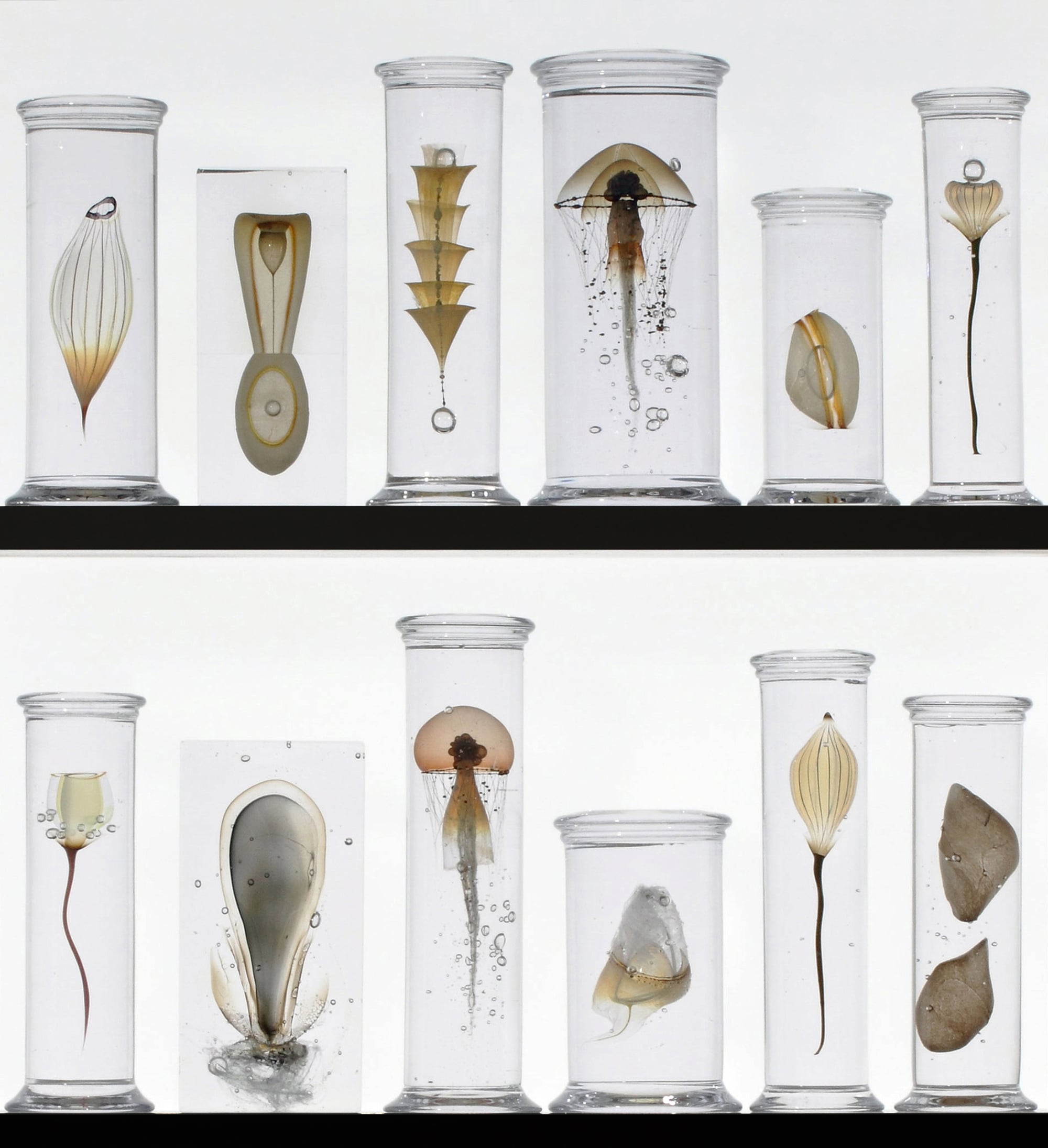 Detail of "Specimen Cabinet" (2017), glass and illuminated wooden presentation box, 
39 1/4 x 24 3/8 x 9 3/8 inches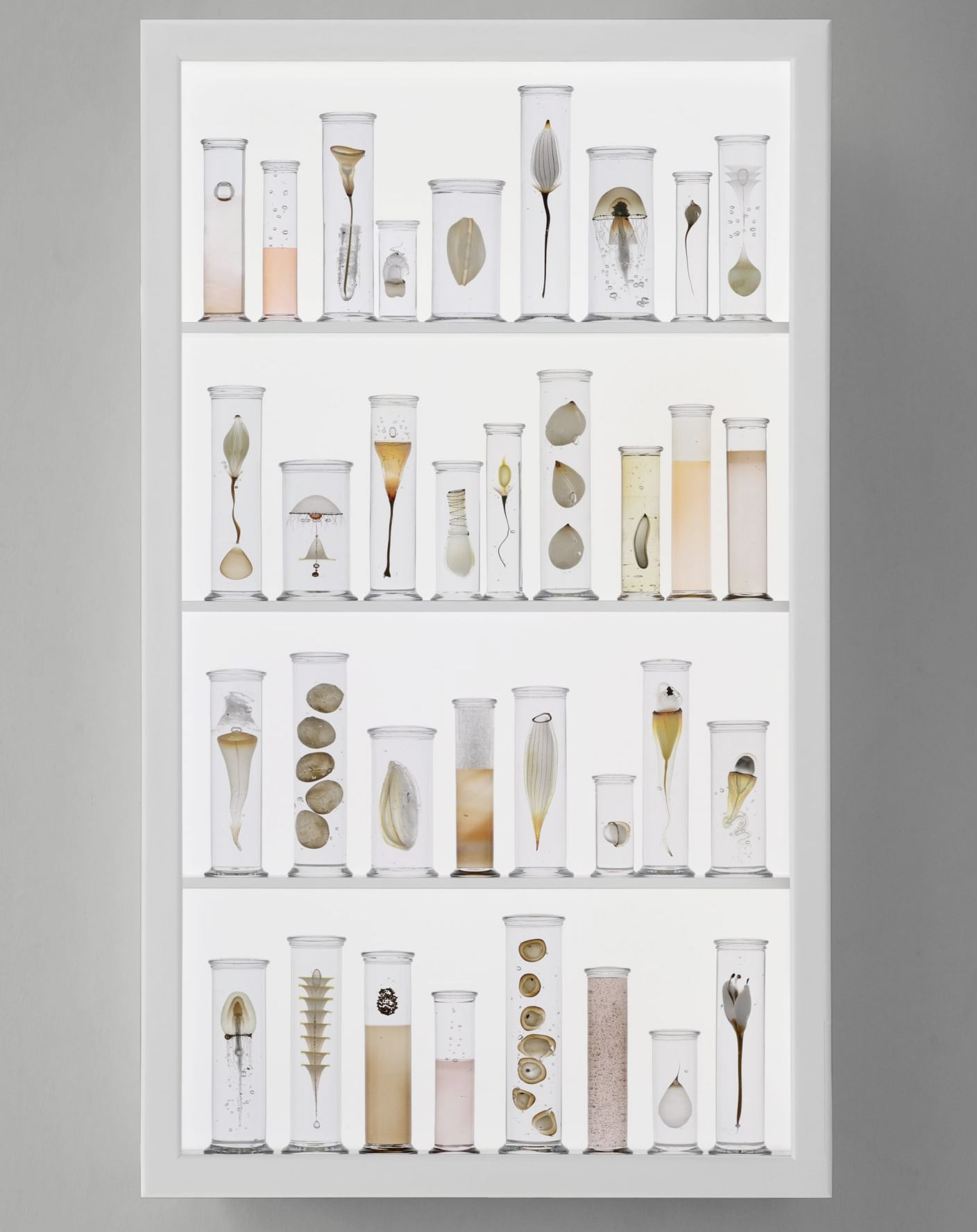 Detail of "The Journey to M31" (2021)