World of Hyatt members earn Milestone Rewards for hitting up to 100 elite qualifying nights in a calendar year that allows them to select specific awards.
Some of these are about to expire, and Hyatt has not clearly communicated to members what they will do, unlike its competitors. I guess that Hyatt's hope for a large number of them to expire, allowing them to write them entirely off (breakage),
You can access Hyatt here.
READ MORE: World of Hyatt Rate & Bonus Points Offers
Hyatt Milestone Rewards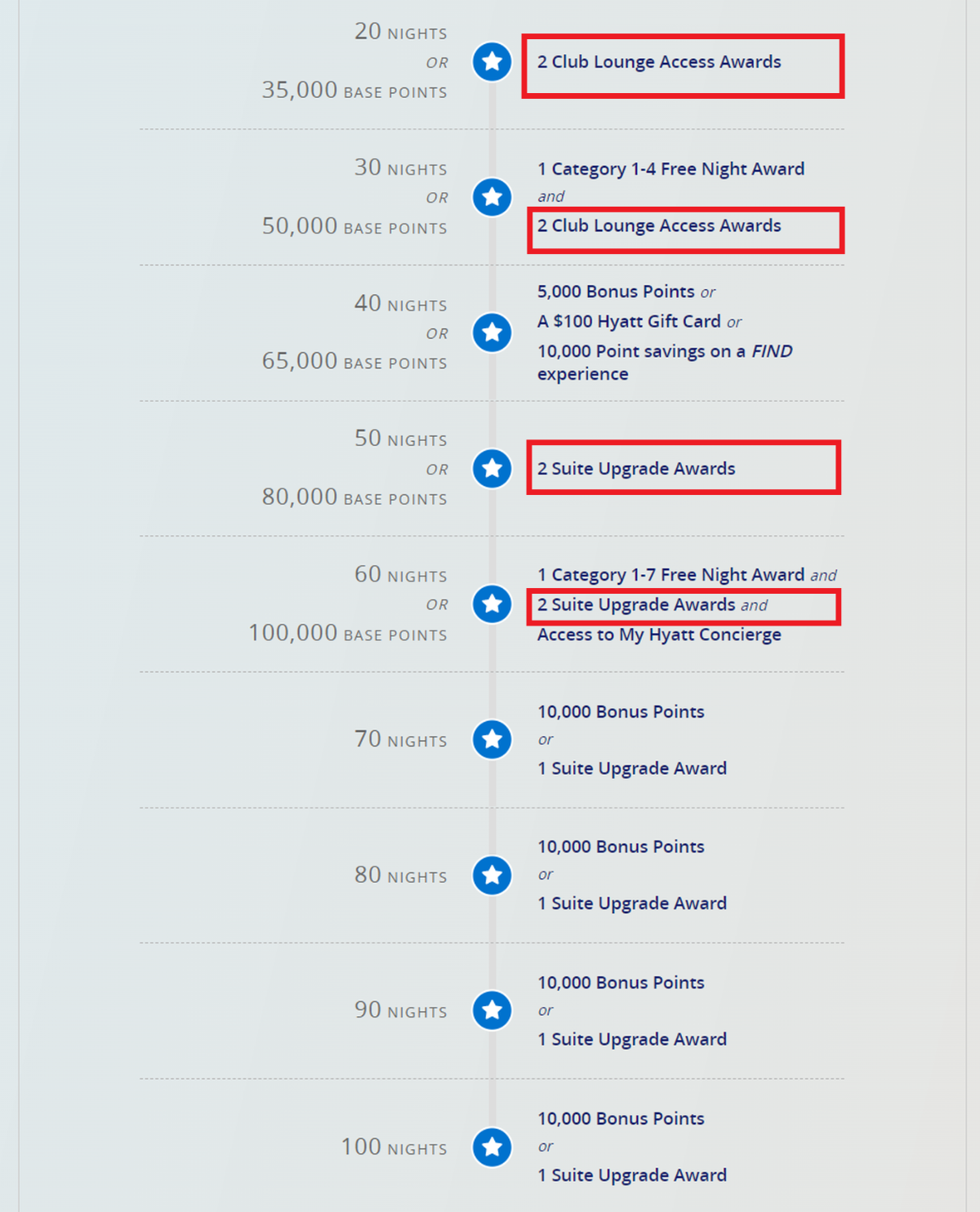 You earn FOUR Club Access and FOUR Suite Upgrade Awards every calendar year if reaching Globalist status (60 nights).
I went way beyond that in 2021 and always chose the point option instead of Suite Upgrade Awards at 70, 80, 90, and 100 nights.
Existing Awards: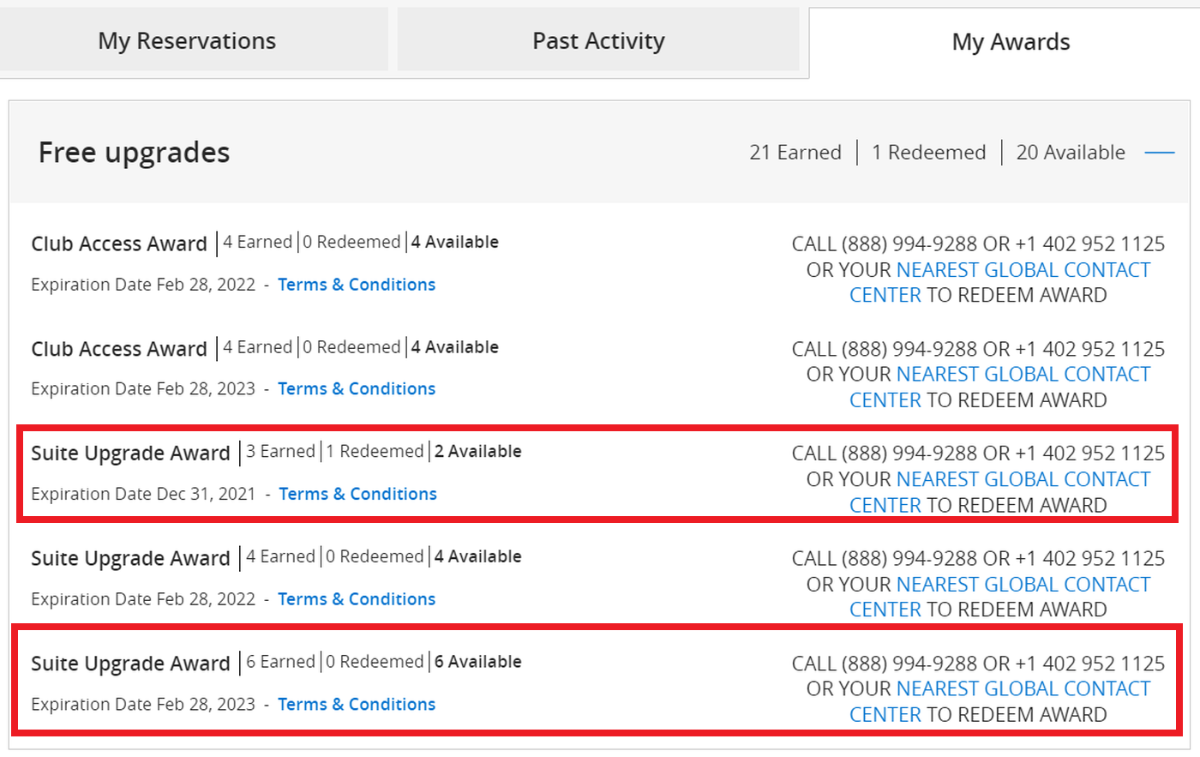 I was in touch with My Hyatt Concierge today, who told me they could extend the expiring Suite Upgrade Awards by 12 months (two additional ones have been added to the 2023 tally.
There are no Club Access Awards expiring on December 31, 2021, but they could have added 500 points for each expiring in seven nights.
Conclusion
It is still unclear what will happen to those Club Access and Suite Upgrade Awards that will expire in two months on February 28, 2022.
The Club Access Awards have no value for Globalist members who get club access based on their status. However, they are perfect for lower-status members who otherwise need to pay for access.
I am glad that Hyatt has decided at the last moment to offer something for these, but I would hope that they better communicate the policy.