Hilton has finally updated the status and rollover nights from 2021 to 2022 that always appear to take more than a week after the New Year.
The Honors member tiers were extended for the second time from 2021 to 2022, and all the nights, a maximum of 60, were rolled over to the current year per Hilton's covid-policy.
You can access Hilton Honors here.
READ MORE: Hilton Honors Rate & Bonus Points Offers
My App Display: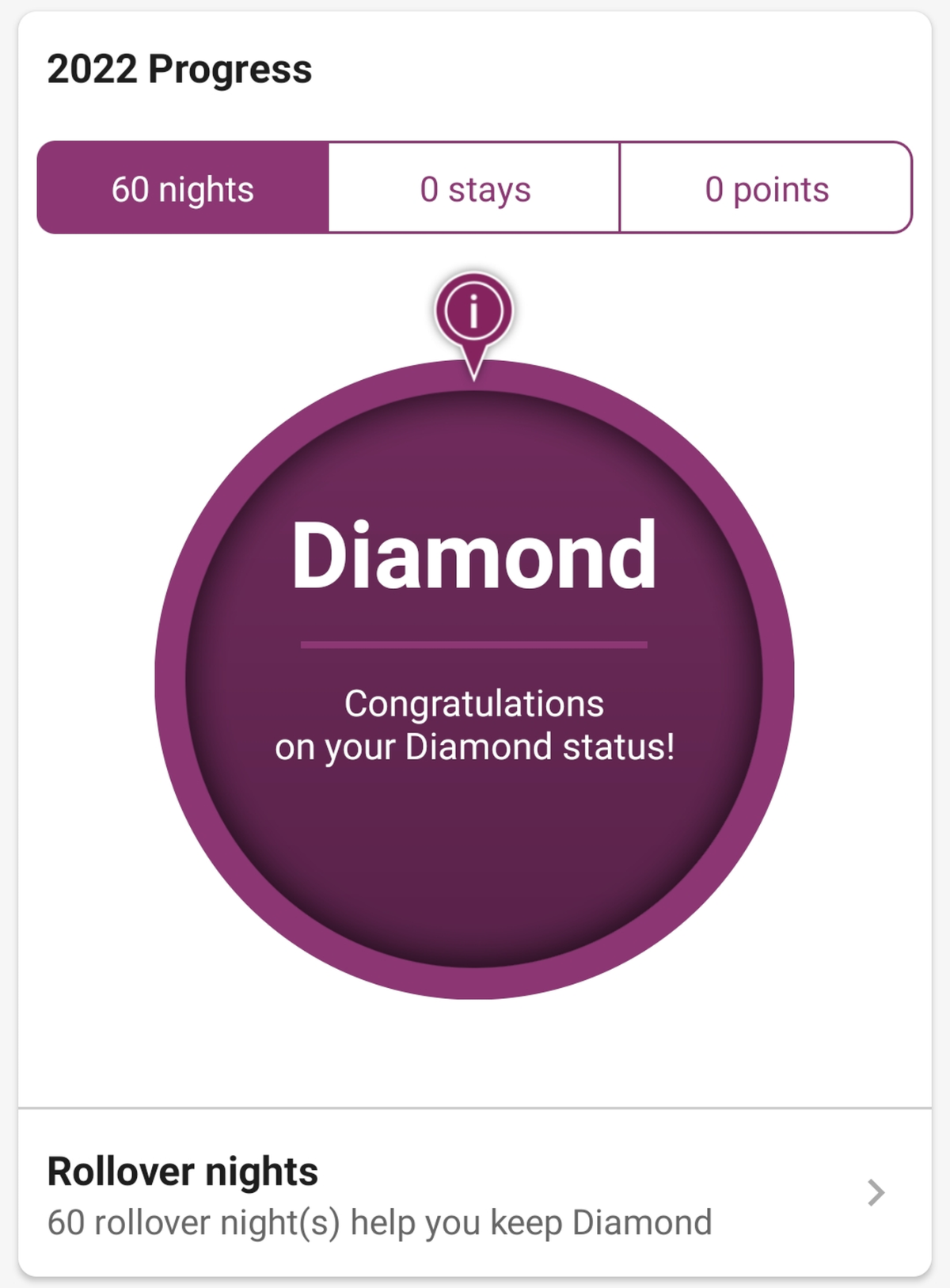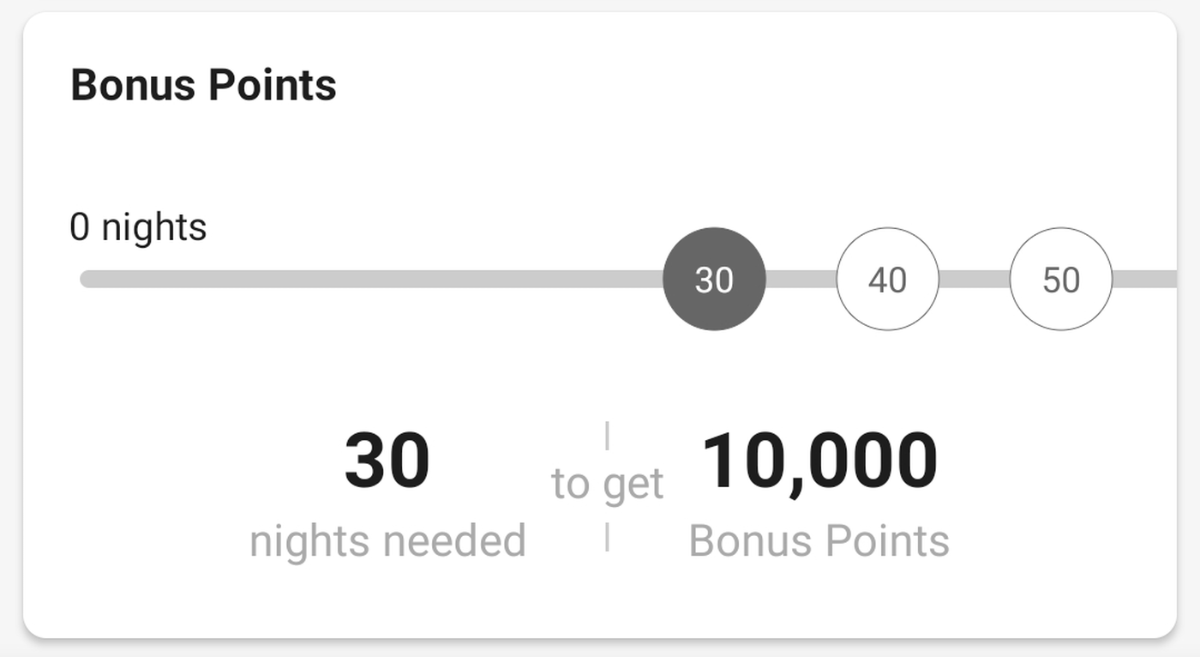 The app correctly shows the 2022 status, and Hilton rolled over all the nights from 2021 to the current year (remember the maximum nights rolled over are always 60). I have already qualified for Diamond through March 2024 (I had 118 qualifying nights in 2021).
The rolled-over nights do not count towards the Milestone bonuses that in 2022 start at 30 nights.
2022 Qualification Requirements:
Silver = 7 nights, 3 stays or 17,500 Base Points
Gold = 28 nights, 14 stays or 52,500 Base Points.
Diamond = 42 nights, 21 stays or 84,000 Base Points.
Other 2022 Policies: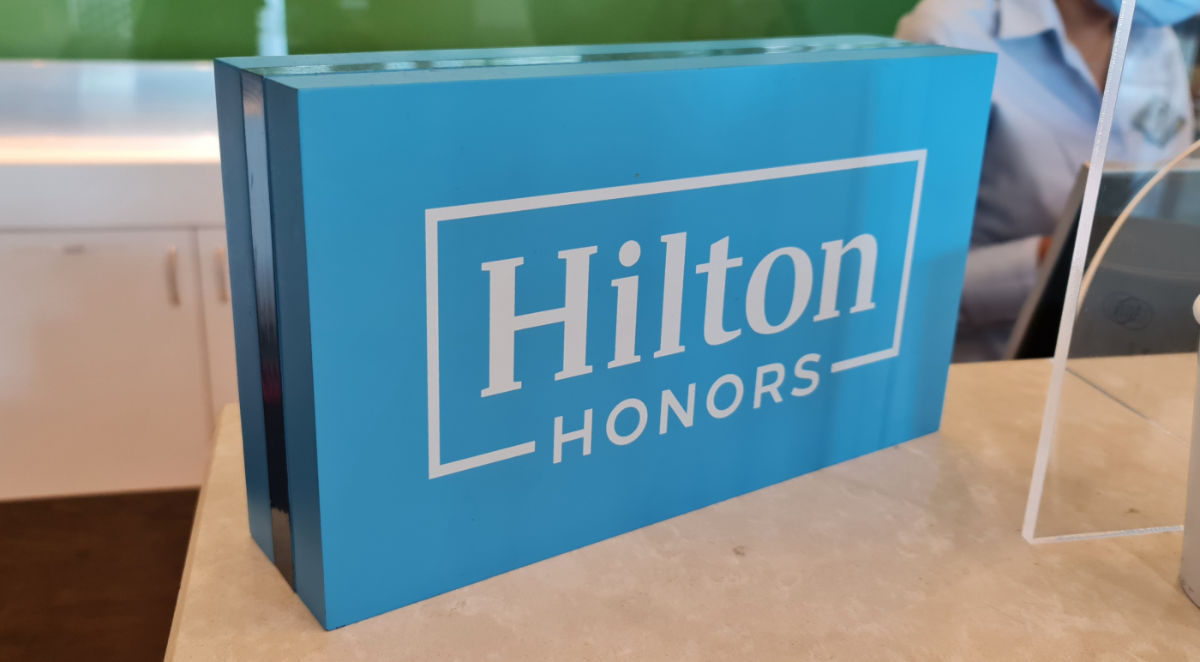 Hilton Honors Status Extension & Rollover Nights To 2022
Check Your Lifetime Diamond Progress: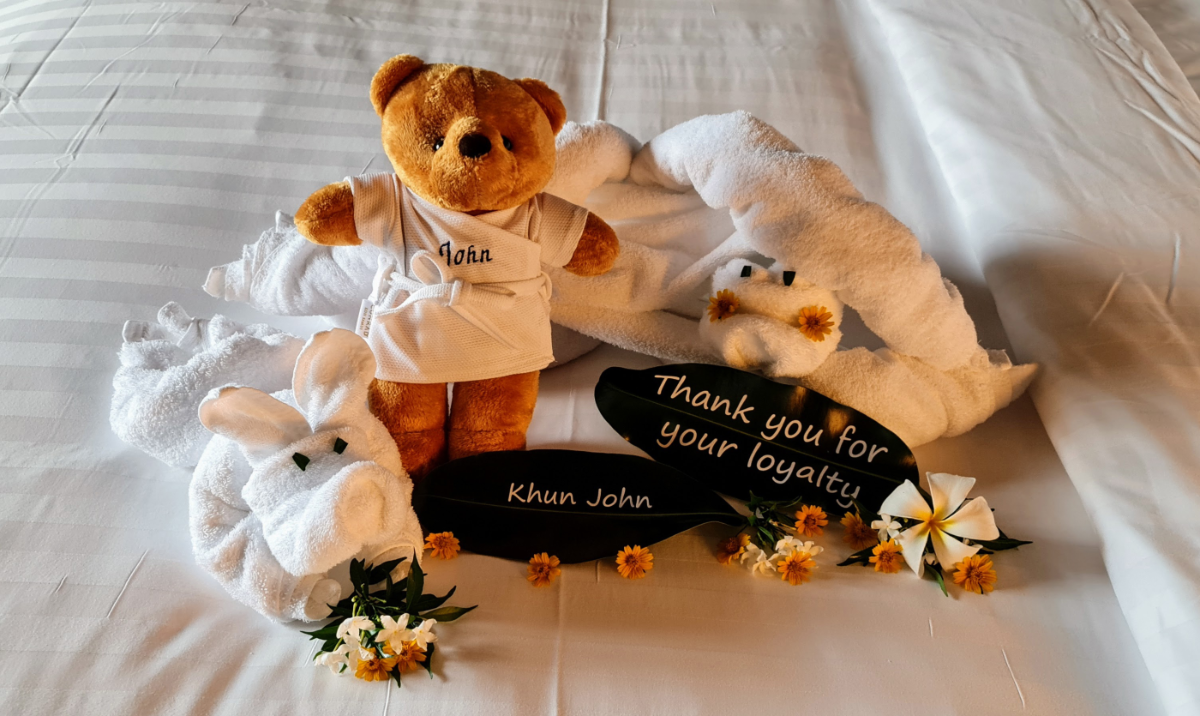 Hilton Lifetime Diamond Requirements & Progress In 2022 (Where's The Counter?)
Conclusion
Hilton always takes its time to update member tiers for the new year, but beyond the number of rollover nights, the result shouldn't come as a surprise to anyone.
Let's see if other programs offer reduced qualification criteria in 2022, like Hilton already communicated in 2021.