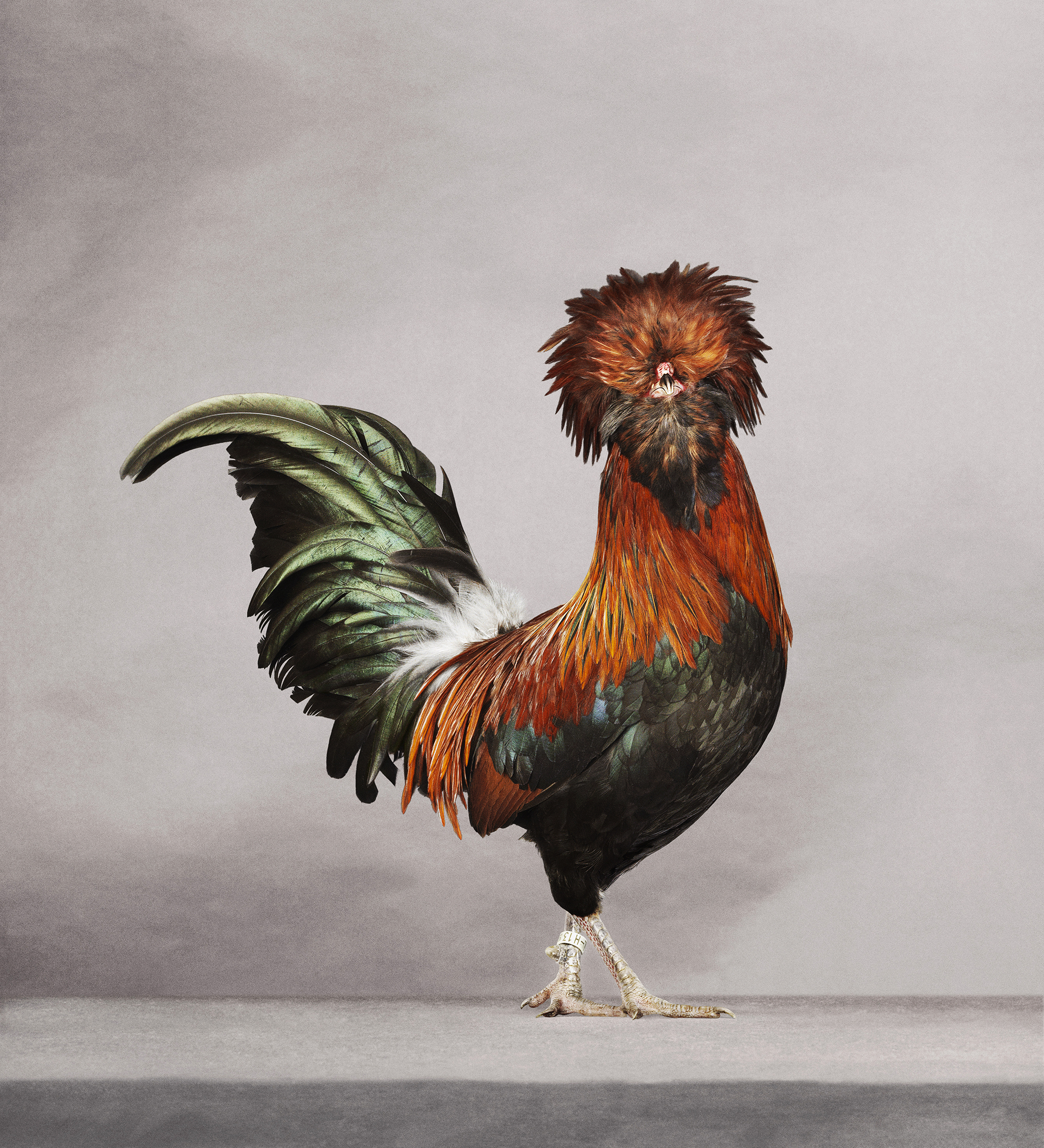 All images © Alex ten Napel, shared with permission
"Hens and roosters can't be directed," says photographer Alex ten Napel. No matter the situation, the red-faced birds are wholly themselves, lurching from one spot to the next, burying themselves within masses of feathers, and spreading their wings as if they'll finally lift off the ground despite being notoriously poor fliers. Chickens are known for their awkward gaits and distinct attitudes and are also the latest subjects of ten Napel's portraiture.
Having focused his lens on people for about 25 years, the Amsterdam-based photographer realized that documenting the fowl occupying his henhouse would be a compelling challenge. This interest culminated in his ongoing Hens and Roosters series, which shines studio lighting on the oddly photogenic creatures and captures their unique mannerisms as they strut around the space. "Photographing became unexpected, exciting, and out of control. I was impressed by these little feathered creatures who had the power to tell me to be patient and to wait for the right moment," ten Napel shares.
Prints of the moody birds are available on his site, and keep an eye on his Instagram for news about a Hens and Roosters book. You also might enjoy Henji Shin's antagonistic chickens and these glamour shots.