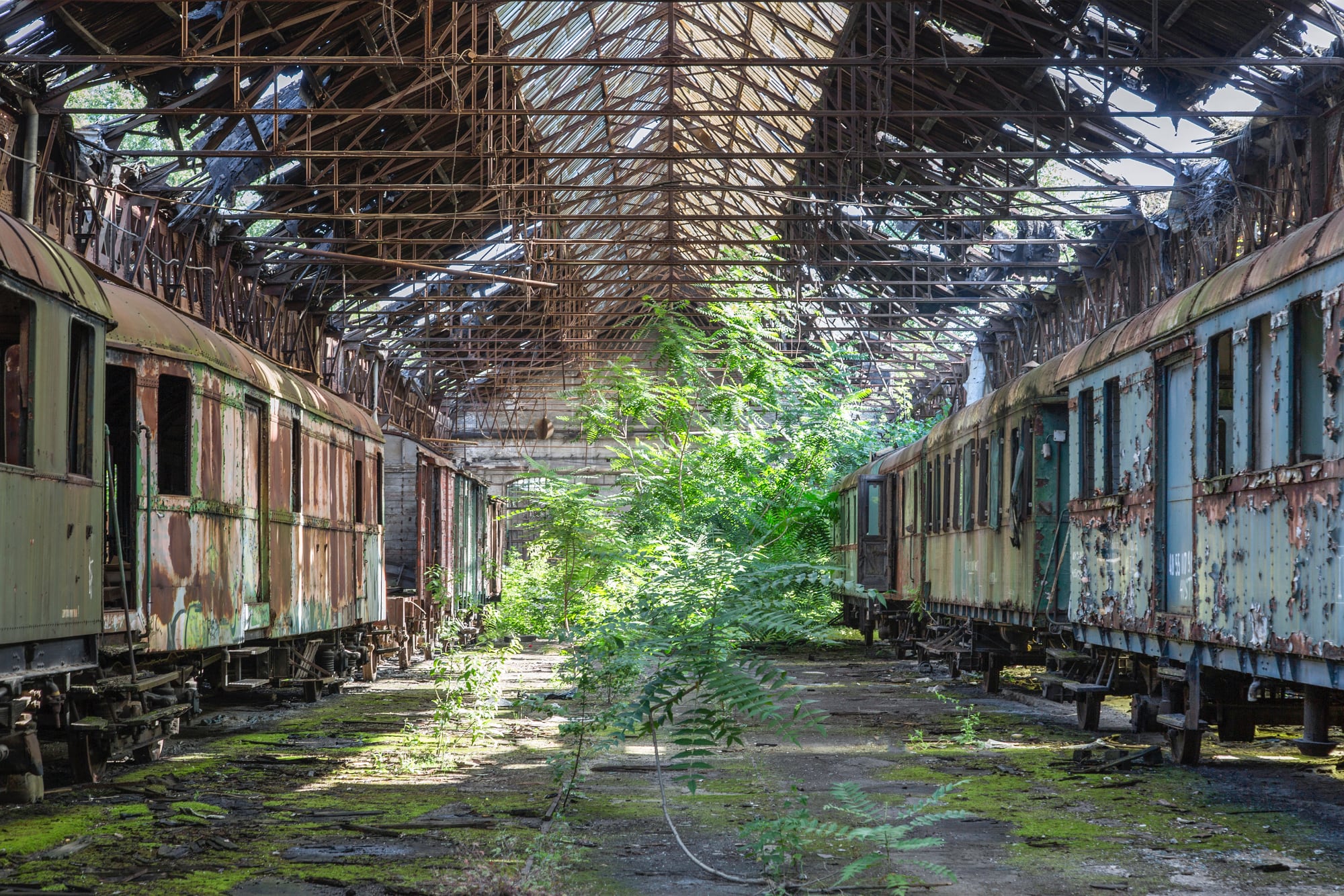 A train repair workshop in Hungary. All images © Jonk, shared with permission
Spanning an open-air Taiwanese warehouse to a Cuban theater teeming with vibrant leaves, the sites that Jonathan Jimenez visits are relics of the industries and cultural institutions of the past. The French photographer, who works as Jonk (previously), has cultivated a practice centered on documenting abandoned structures around the globe, many of which have been cloaked in mosses, lush foliage, and even jungle-like vegetation.
In his most recent collection, Jonk visits 35 locations in 25 countries and captures the crumbling roofs, peeling facades, and rusted trains in their midst. He compiles the series in his seventh book titled Urbex Monde, which pairs the largely architectural photos with notes, histories of the sites, and anecdotes from his encounters in a consideration of nature's enduring ability to reclaim what humans have left behind.
The new volume is available from Arthaud—note that the text is written in French—and you can follow Jonk's future travels on Instagram.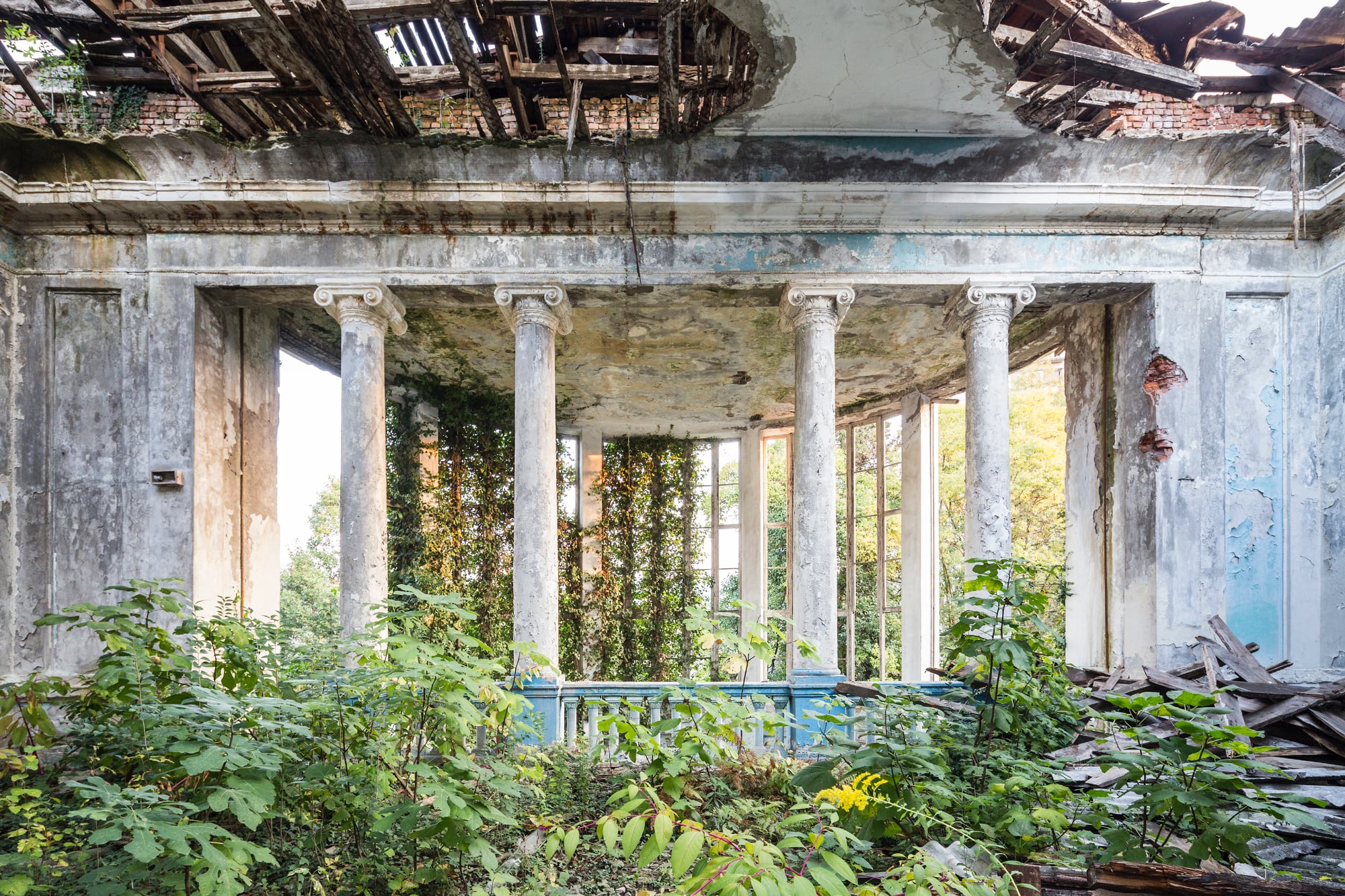 A theater in Abkhazia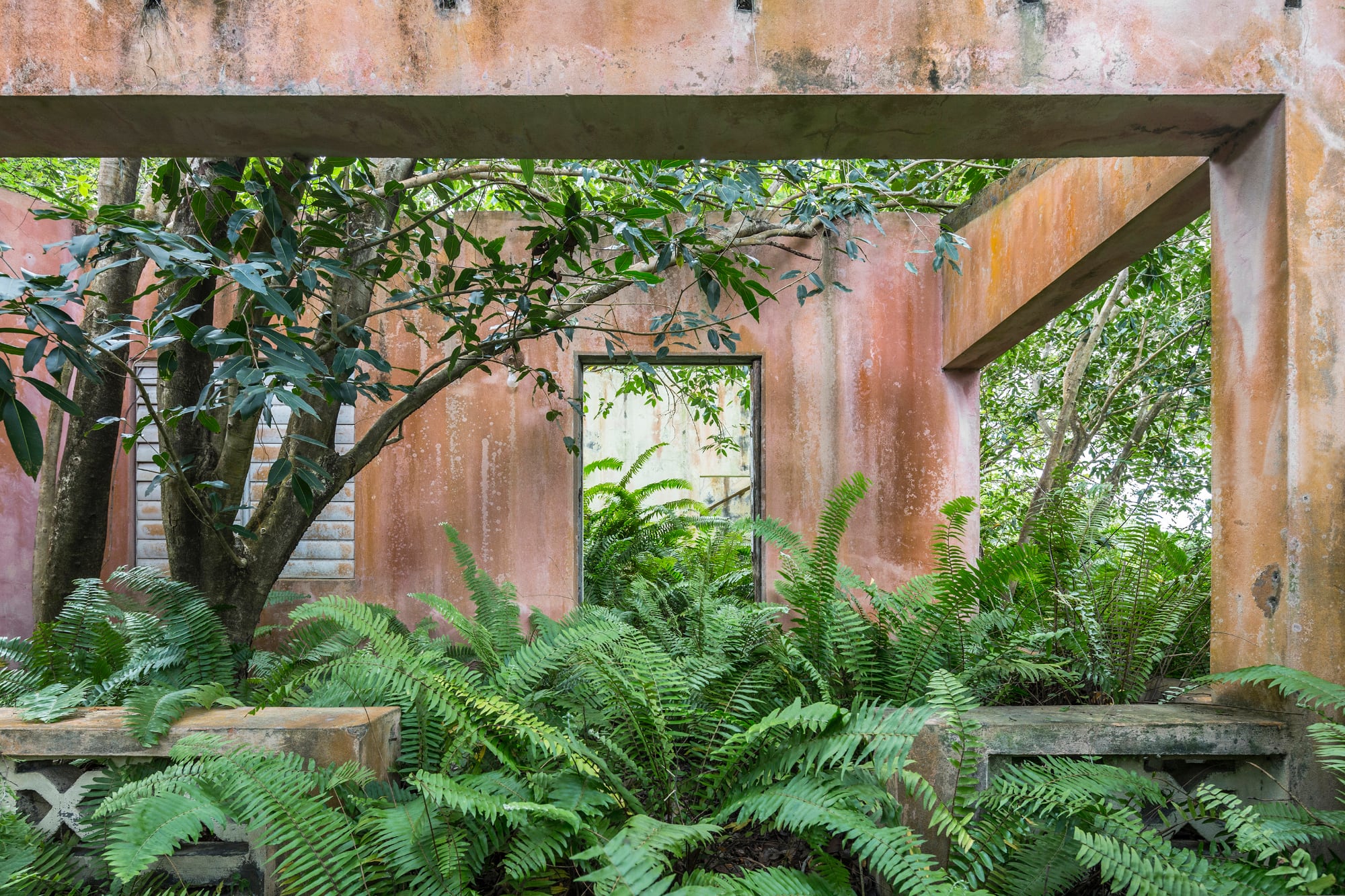 A house in Montserrat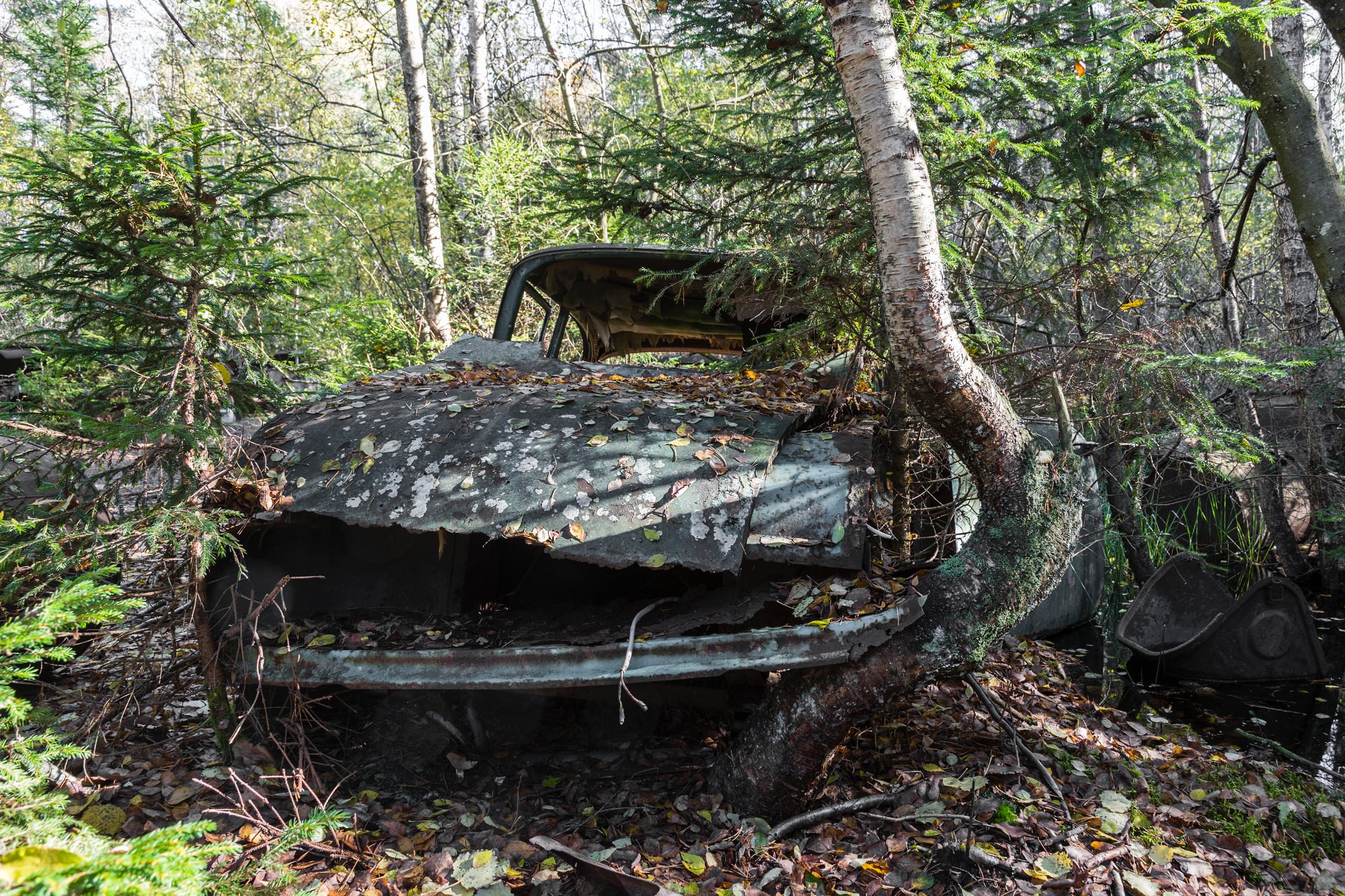 A car graveyard in Sweden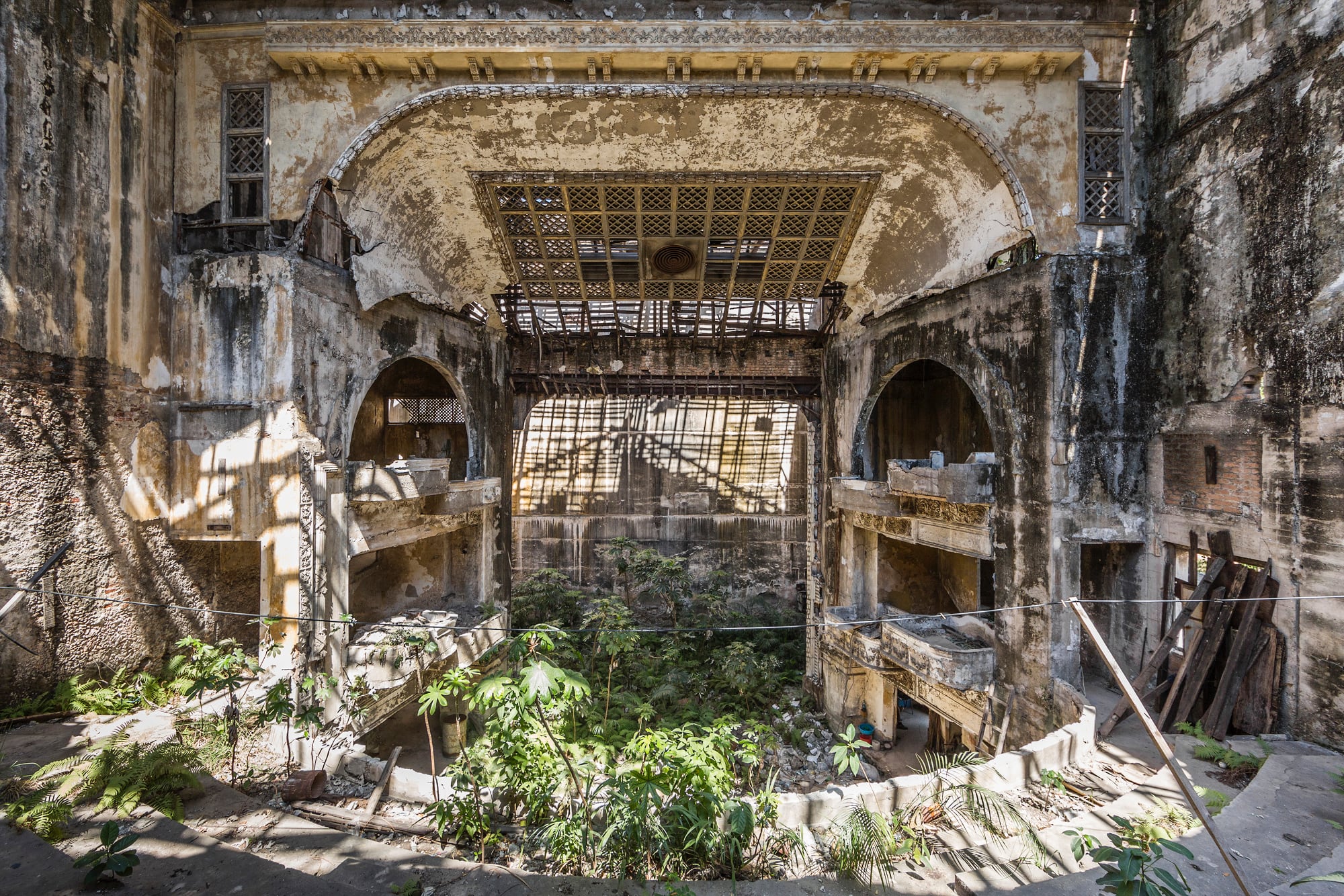 A theater in Cuba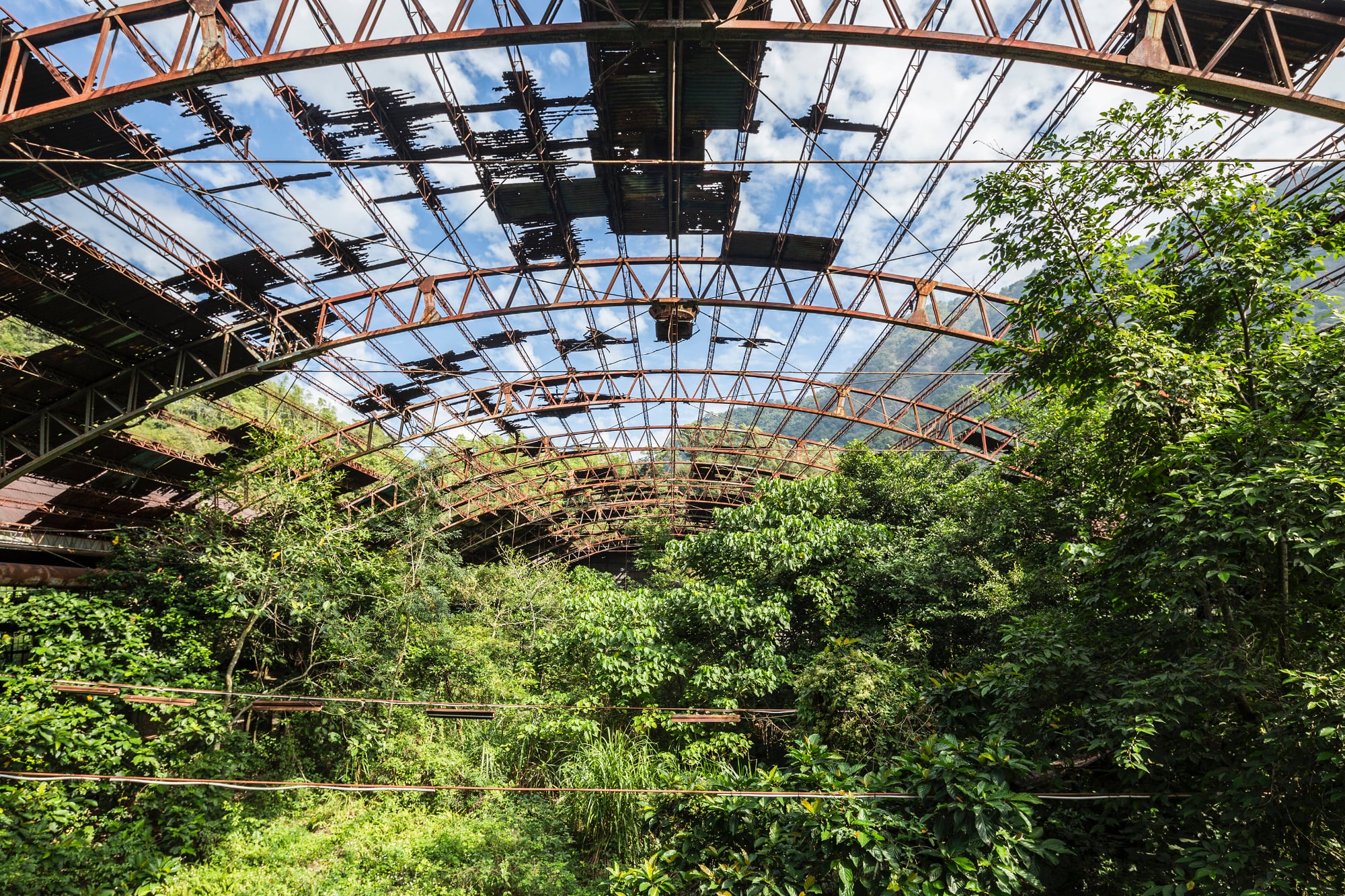 A warehouse in Taiwan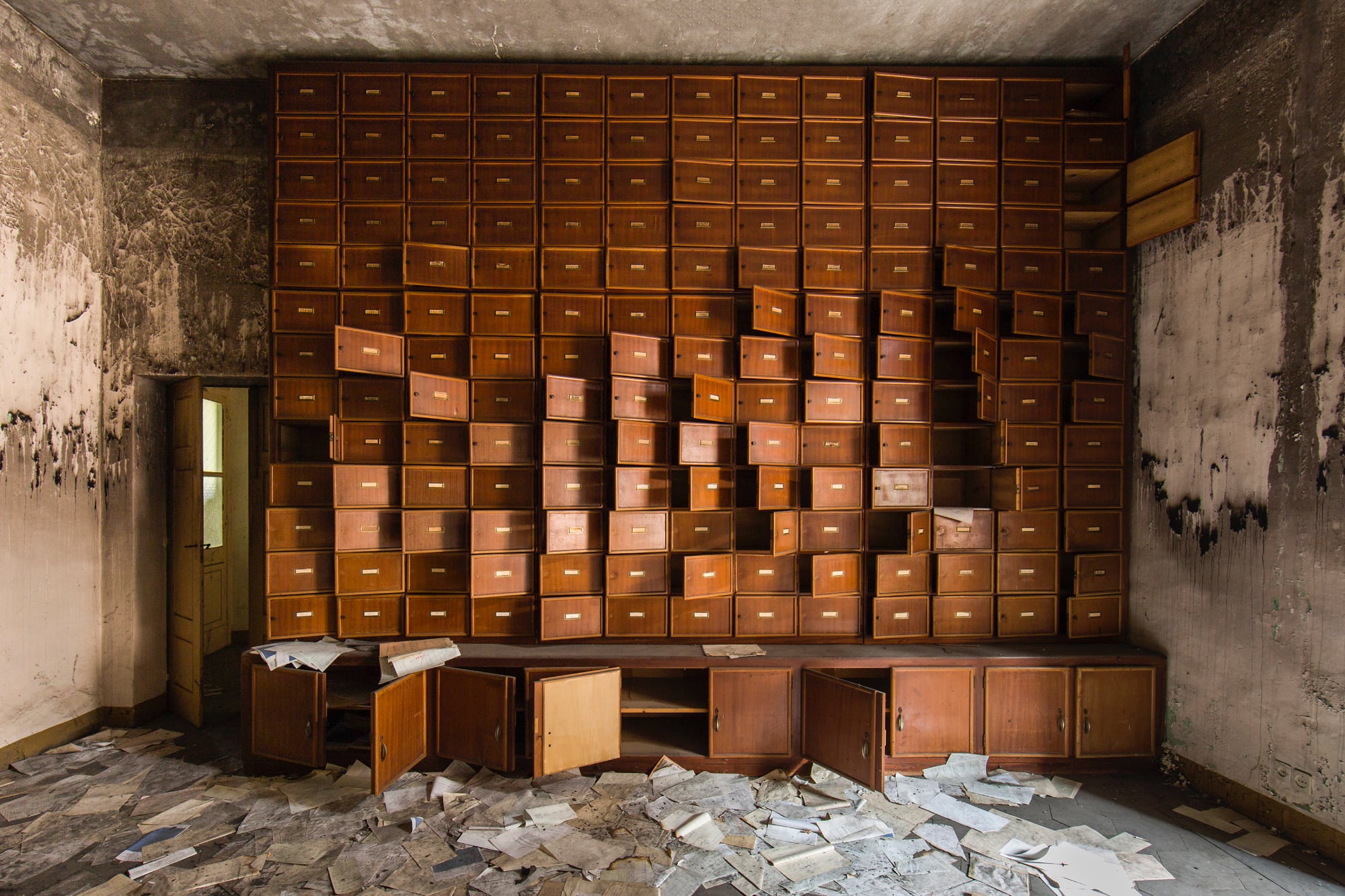 An asylum in Italy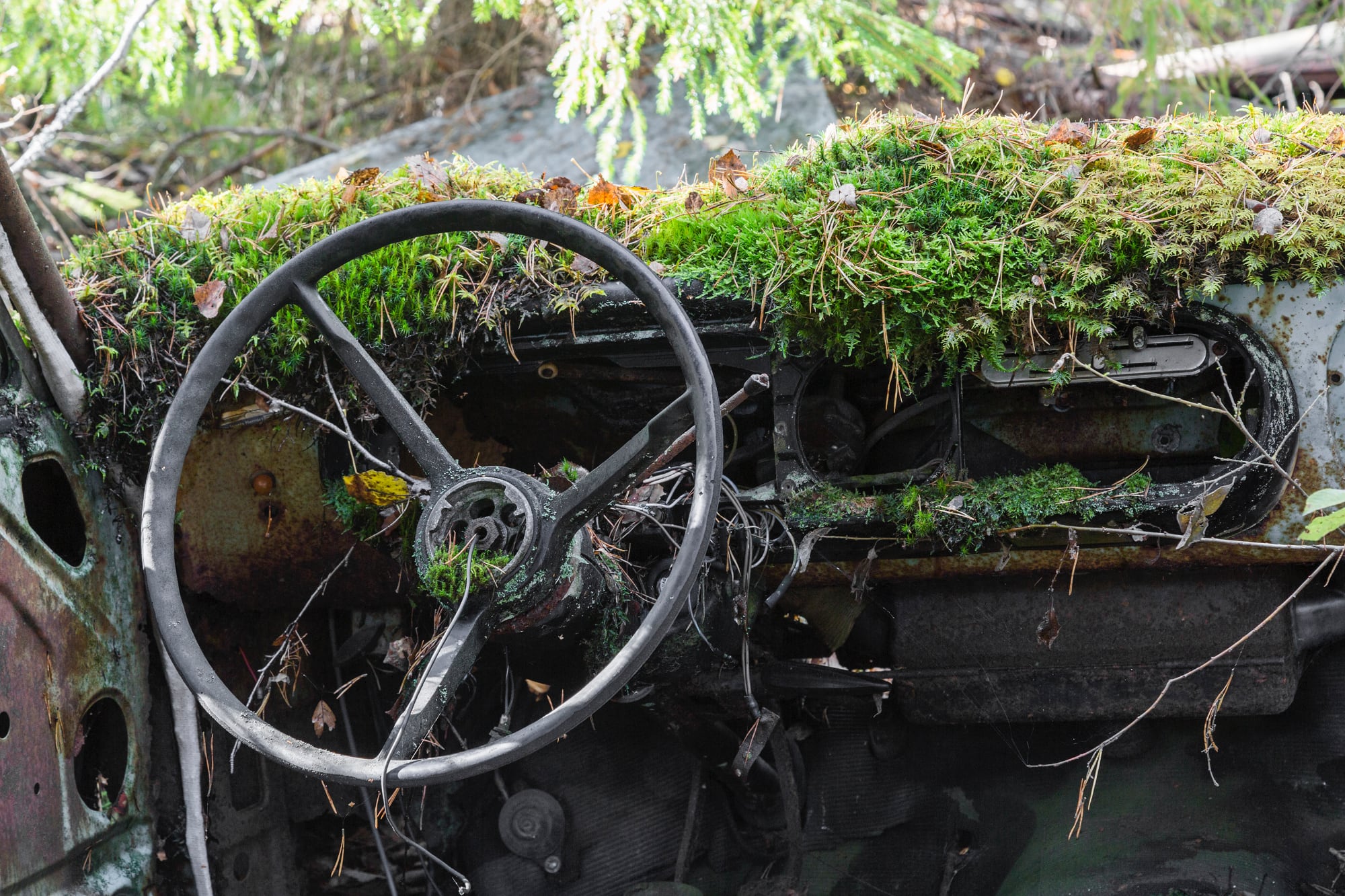 A car graveyard in Sweden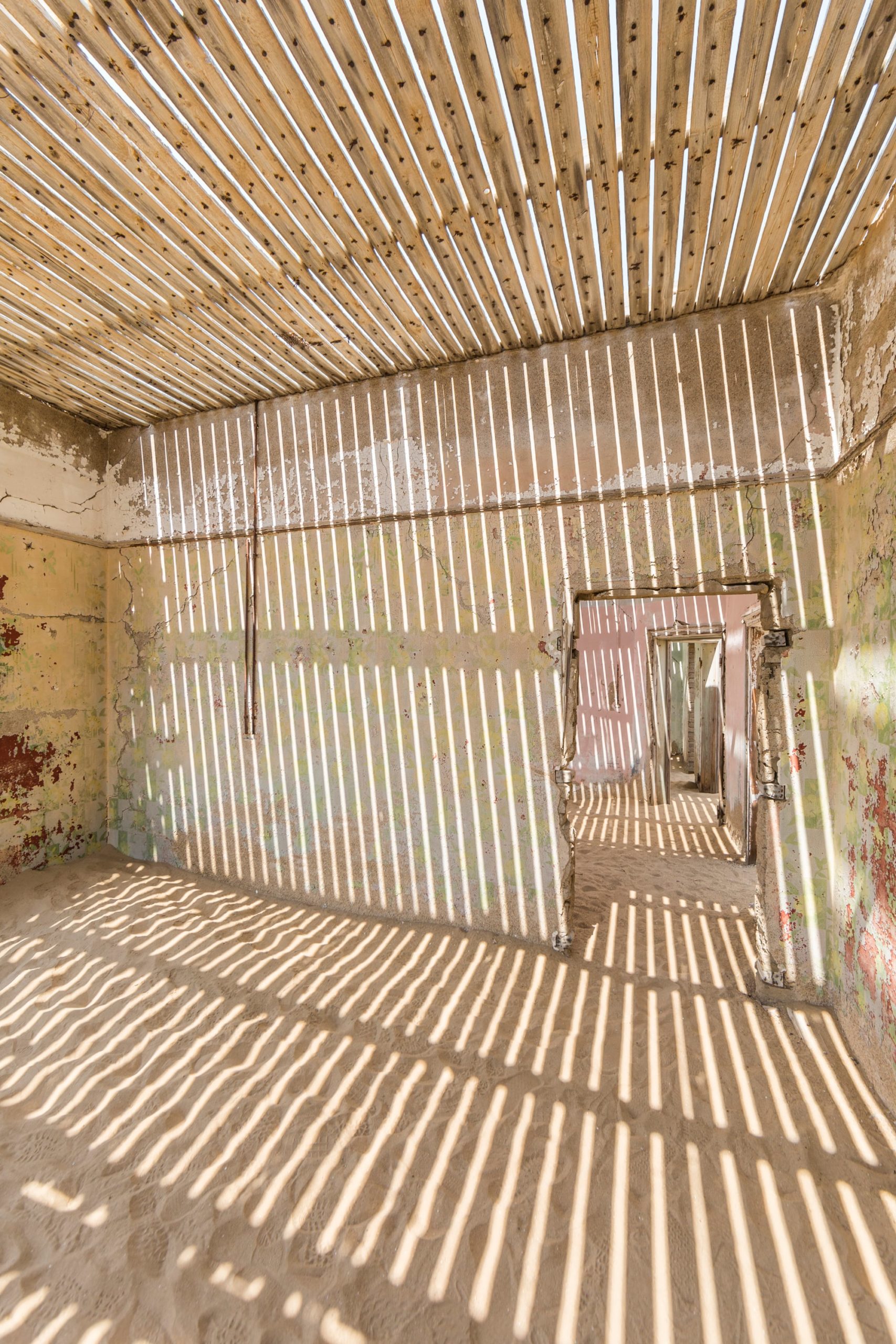 A house in Namibia