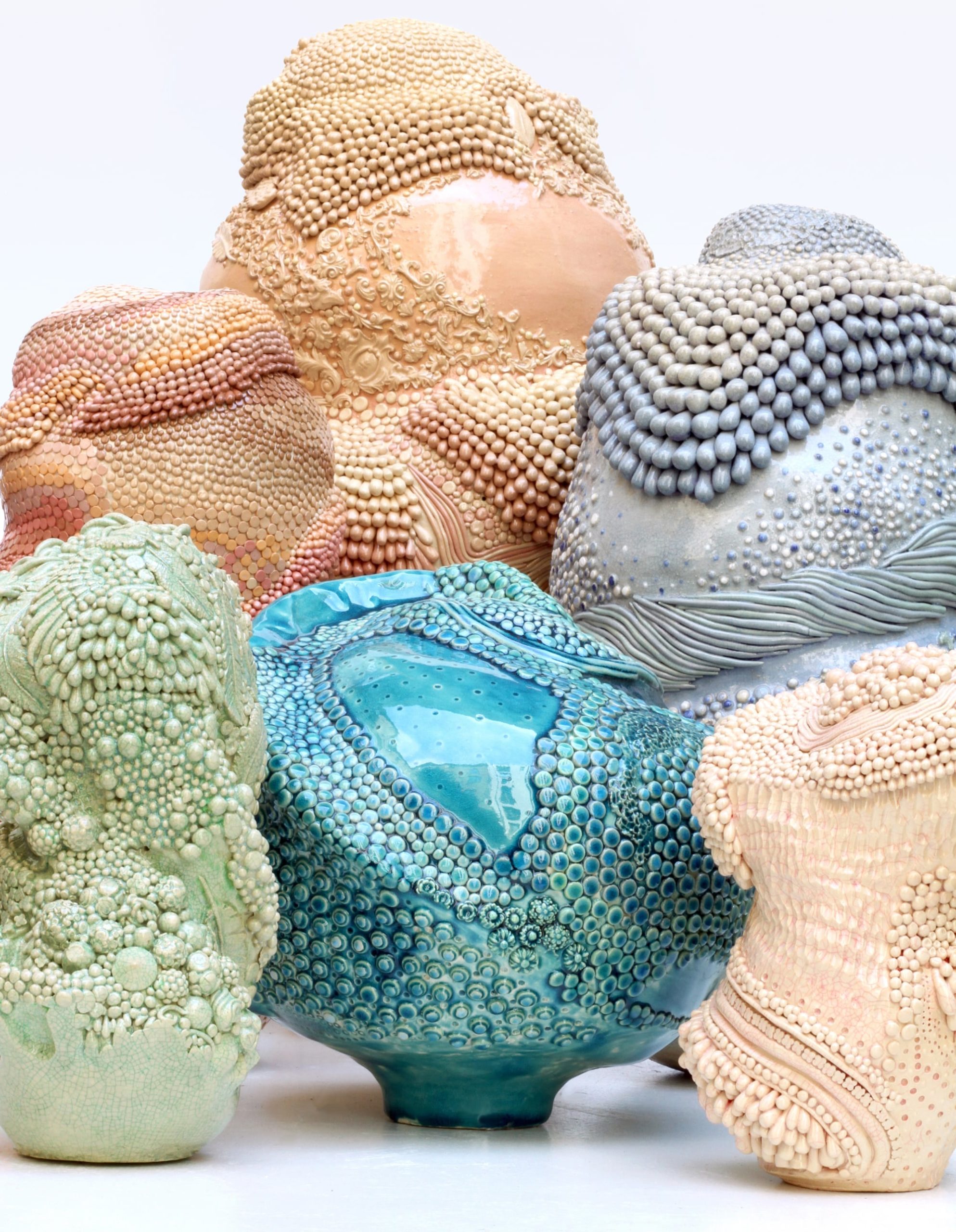 "Die Bagage" (2018), ceramic. All images © Angelika Arendt, shared with permissio
Along with delicate flowers in porcelain, Berlin-based artist Angelika Arendt applies minuscule orbs, dots, and thin, curved lines to her meticulously textured sculptures. Amorphous in shape but distinct in the organic matter they evoke, her intricate works often mimic processes found in nature, including plant growth and cells as they swell and burst into new life. Some pieces appear mid-movement, like expanding molecules, and others drip or peel to reveal fields thick with foliage and other tactile elements.
In addition to sculpture, Arendt also creates detailed botanical drawings, and both are on view through May 8 at Berlin's C&K Gallery, where she's represented. Her pieces will also be included in a group exhibition at Clemens Härle brewery in Leutkirch starting in April, and you can explore more of her dense works on Instagram.
"Apollon" (2019), ceramic, 72 x 41 x 41 centimeters. Photo by Eric Tschernown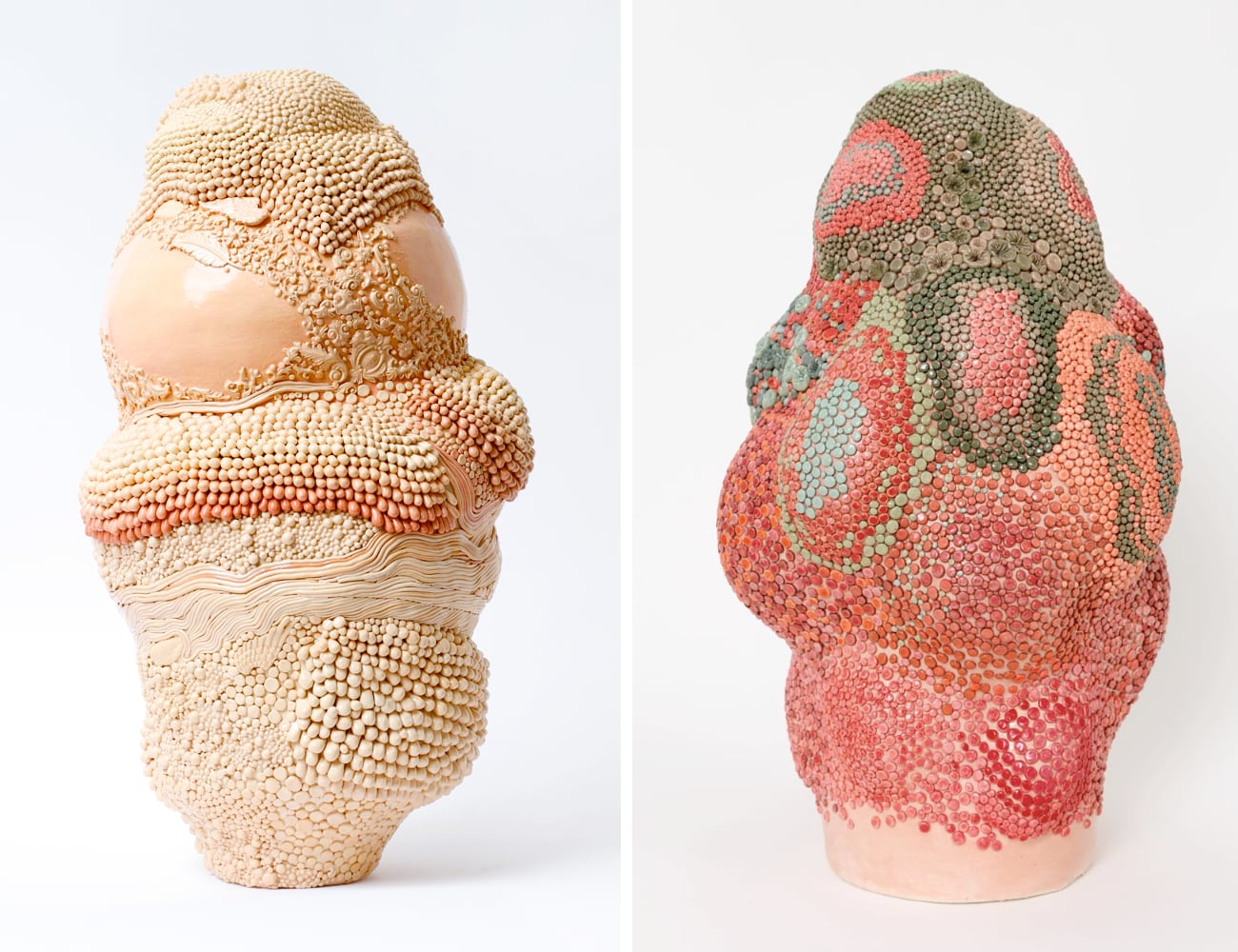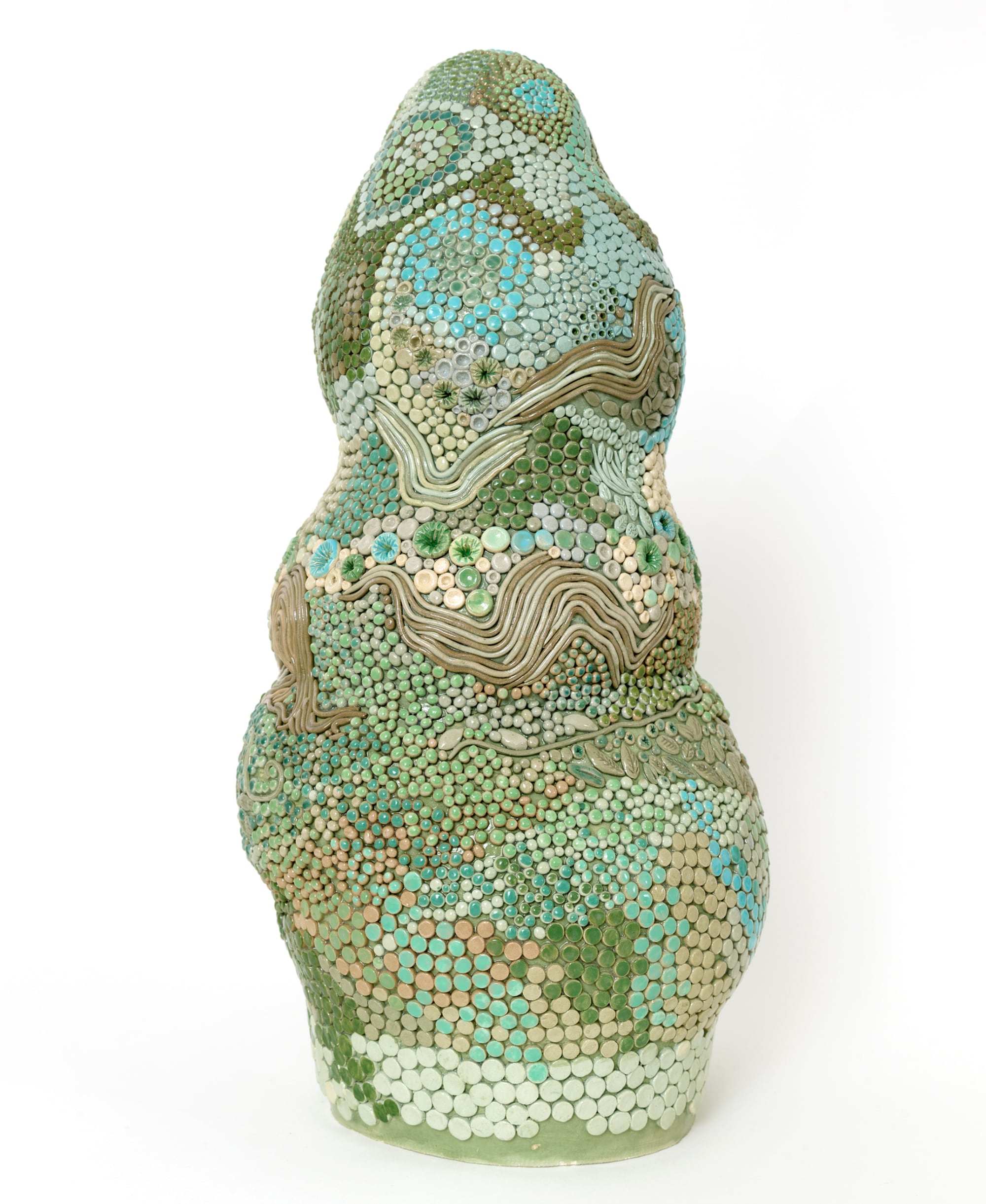 "Nymphe" (2019), ceramic, 47 x 25 x 24 centimeters. Photo by Eric Tschernow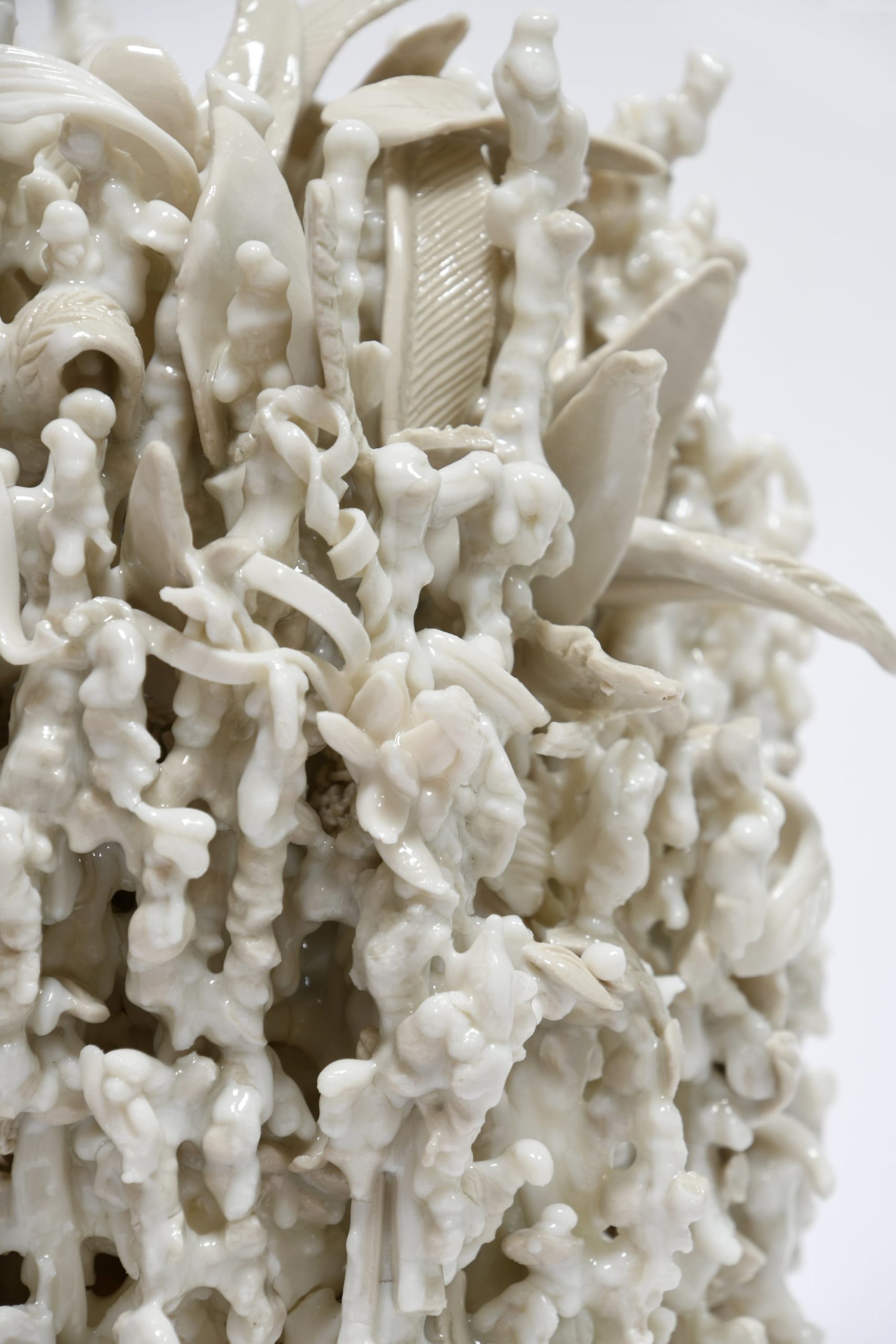 Detail of "The makings of you" (2022), porcelain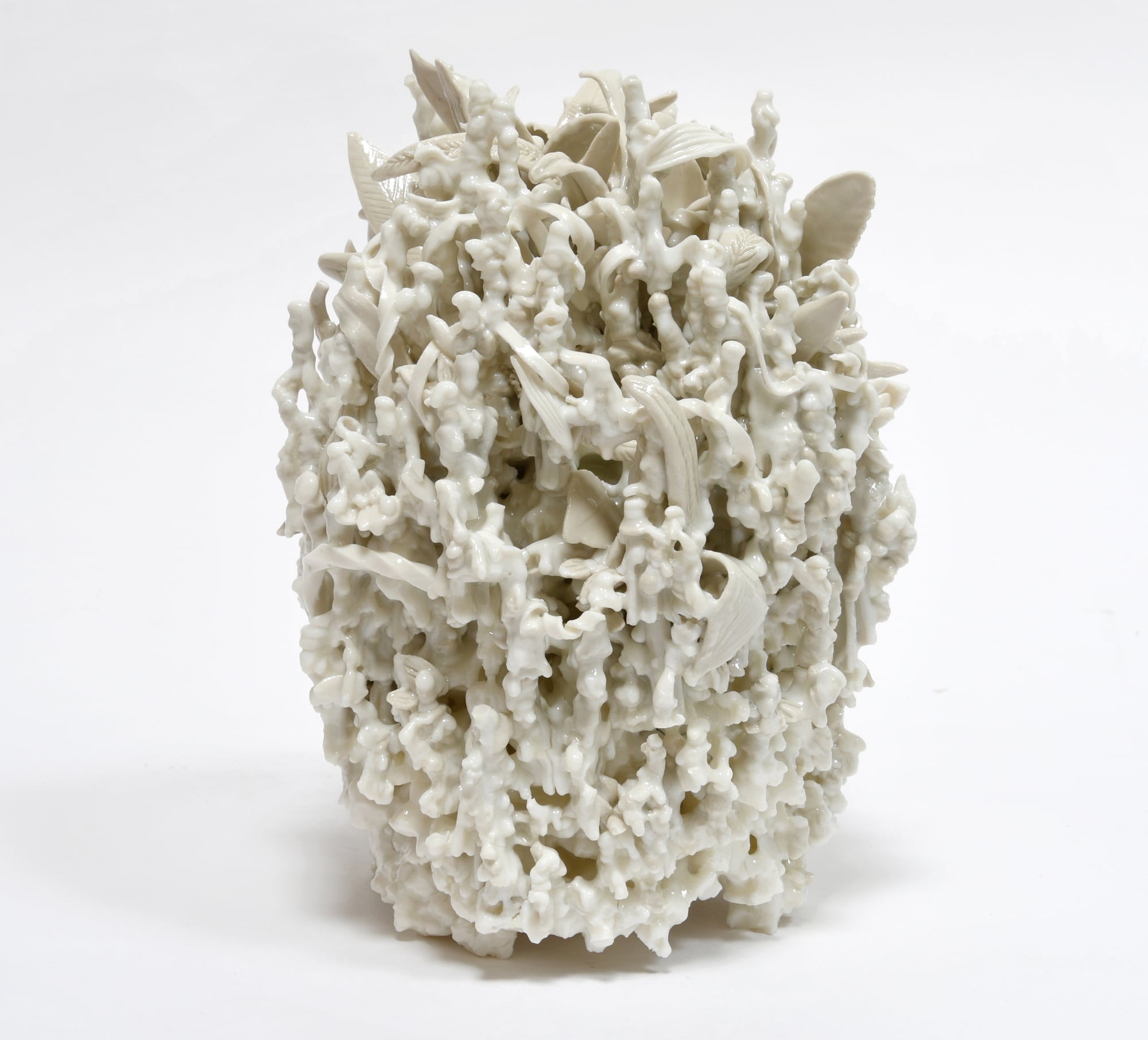 Detail of "The makings of you" (2022), porcelain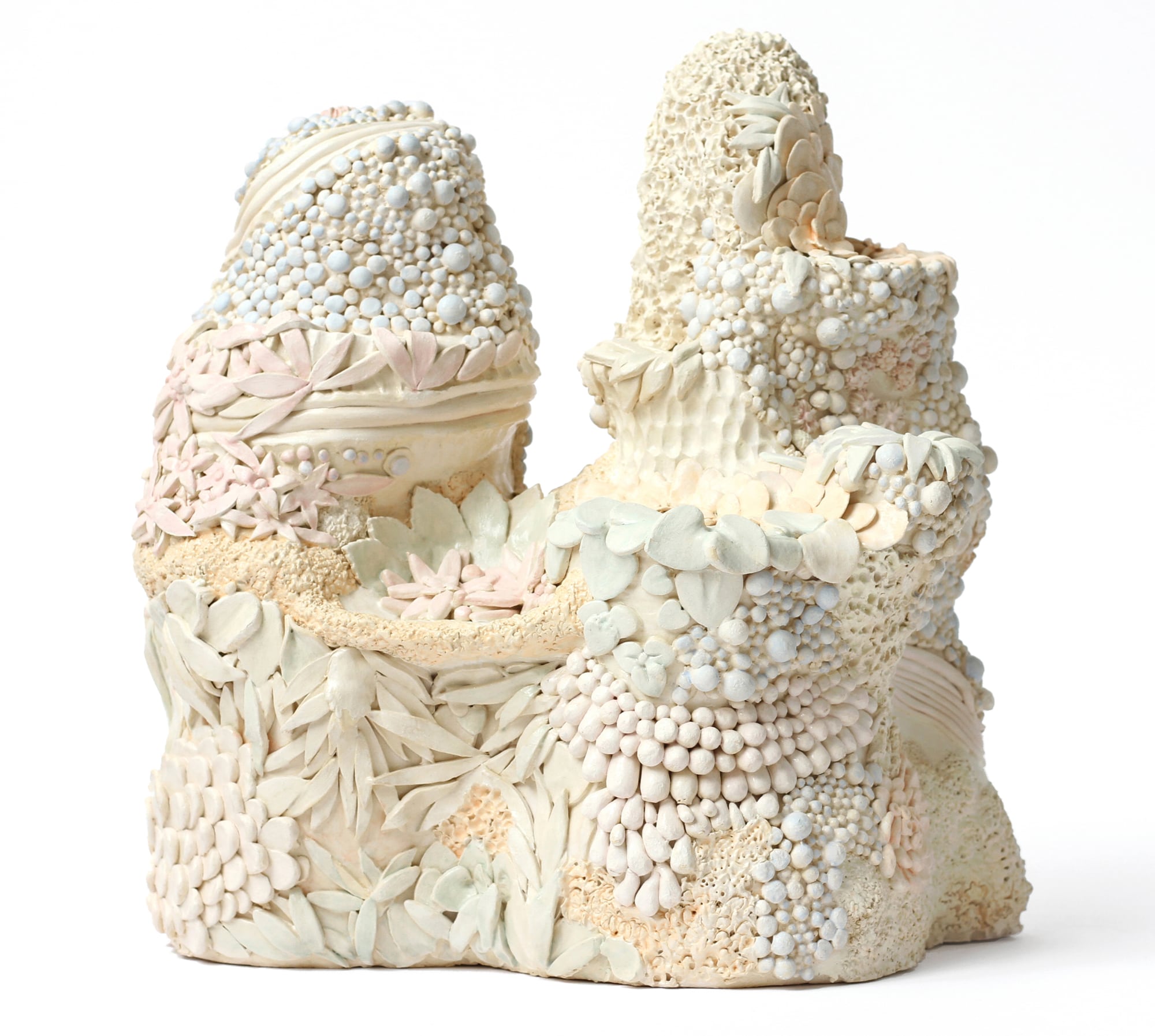 "Zwei Türme" (2017), ceramic, 28 x 30 x 22 centimeters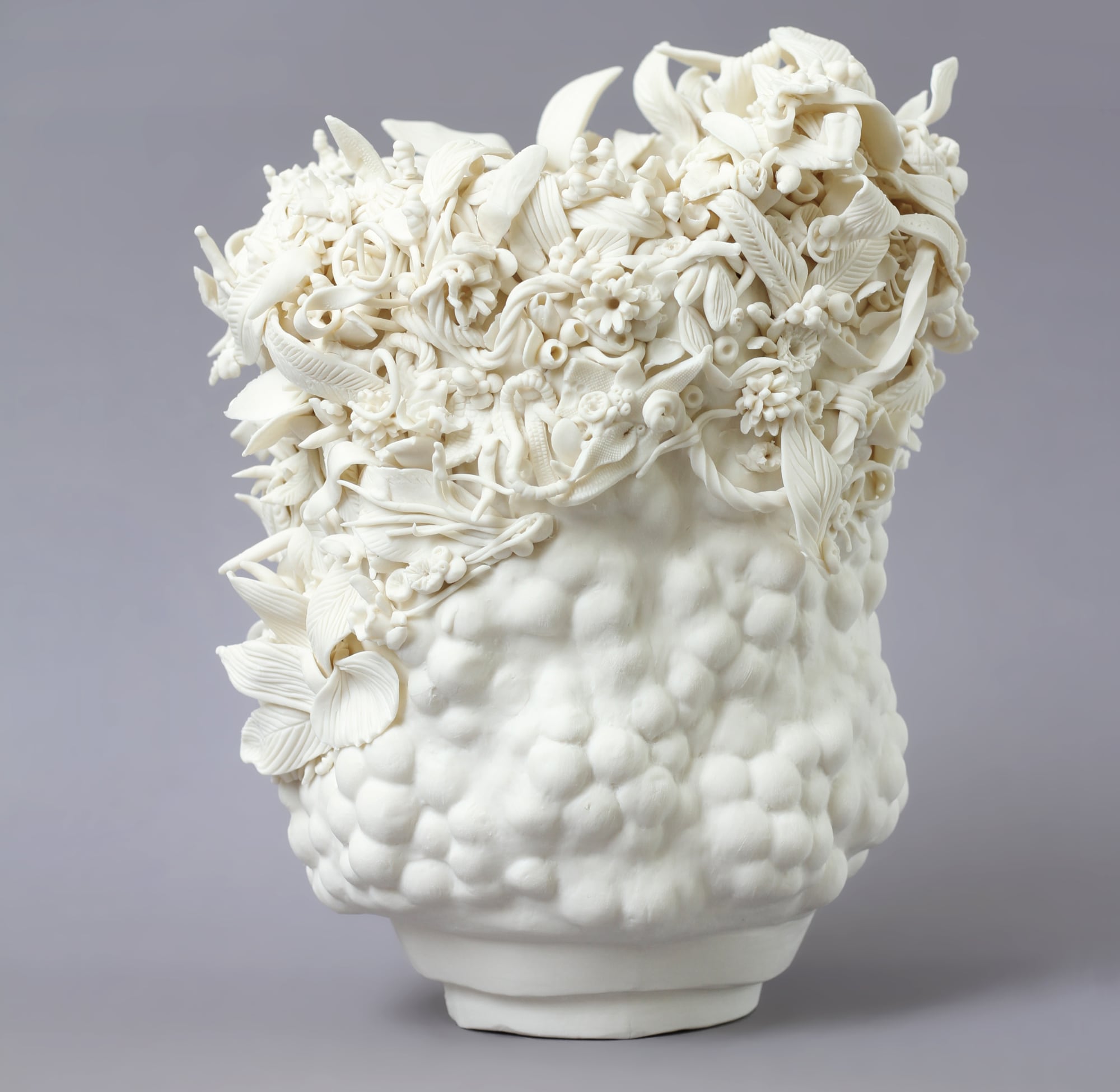 "Come back as a flower" (2018), biscuit porcelain, 26 x 20 x 20 centimeters