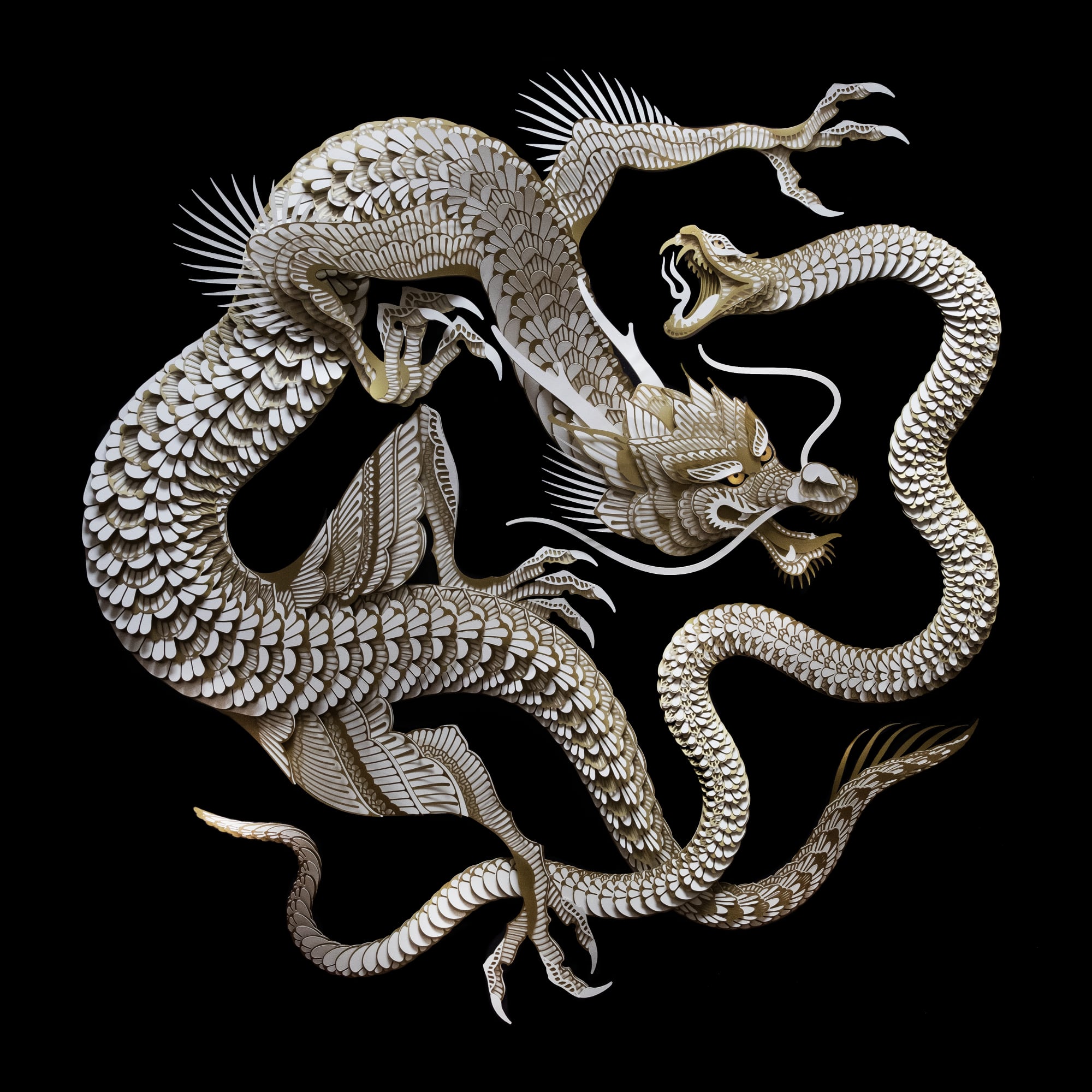 All images © Patrick Cabral, shared with permission
Patrick Cabral re-envisions the intricate veins striping the tail of a fish and grooves in a pangolin's scales with delicate, lace-like flourishes. The Manila-based artist is known for his sculptural portraits of wild animals and fantastical creatures that layer hundreds of paper cutouts into stunning three-dimensional works. Primarily composed with white, Cabral's most recent pieces utilize gold for trimming a hippo's facial features and heightening the depth and texture of the coiling, intertwined bodies of a dragon and its rival. The metallic material also adds contrast to a pair of koi swimming in a circular yin and yang formation.
Currently, Cabral is finishing a few works that will be exhibited from March 18 to 20 as part of Xavier Art Fest, a group exhibition raising money for victims of Typhoon Rai that devastated the southern Philippines last December. Check out his Instagram to see a variety of commissions and personal projects, in addition to a short video detailing his painstaking hand-carving and gluing process.