"David Theodore" (2021), oil on canvas, 144 x 108 inches. All images © Otis Kwame Kye Quaicoe, courtesy of Roberts Projects Gallery, shared with permission
Ghanaian artist Otis Kwame Kye Quaicoe has a proclivity for contrast. In his striking portraits of Black people, he gravitates toward shades of gray to render the skin tone of single figures or small groups, who sport patterned garments, hats of textured fabrics, and generally vibrant fashions that are in direct opposition to their physical features. The bright, bold color palette is the artist's preferred method for translating emotional states, inner lives, and idiosyncrasies, one he emulates with the richly textured impasto backdrops surrounding his subjects.
Quaicoe is currently a resident at Rubell Museum, where he's created a trio of monumental works that consider the trope of the American cowboy. "Rainyanni," "Moses Adomah" and "David Theodore" stand 12 feet high and are reminiscent of the bandana-wearing figures the artist painted earlier this year. Similarly subversive is "The American Dreamer" (shown below), which centers on a younger figure—the subject's skin is covered in a swirling pattern of lines, a recurring trait in some of the artist's most recent pieces—who wears a hat printed with stars and strips.
A few of Quaicoe's portraits are on view through January 27, 2022, at Green Family Art Foundation in Dallas and at LACMA through April 17, 2022, and you can explore more of his oil-based works on Artsy and Instagram.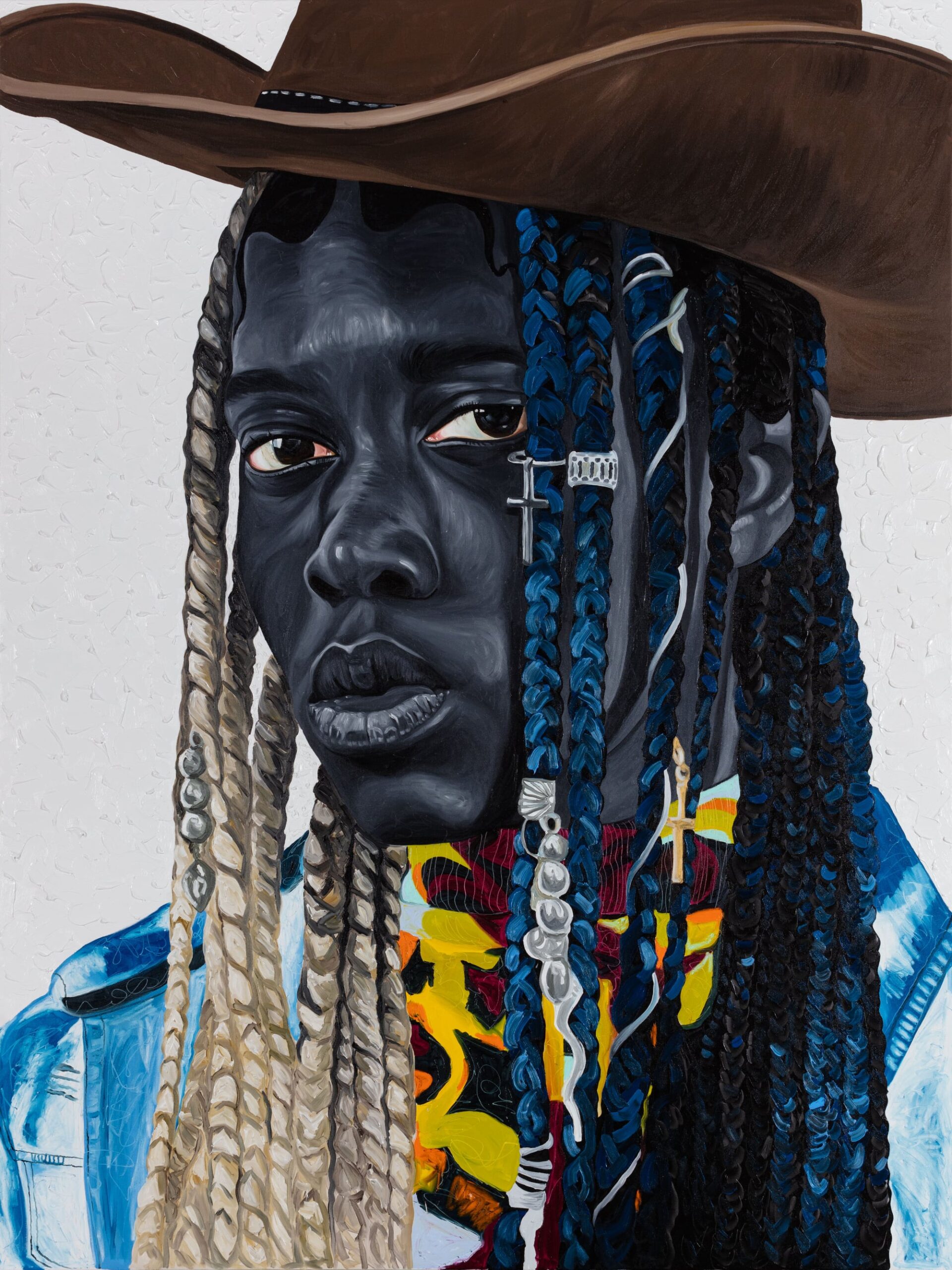 "Rainyanni (Cowgirl)" (2021), oil on canvas,144 x 108 inches. Courtesy of Roberts Projects Gallery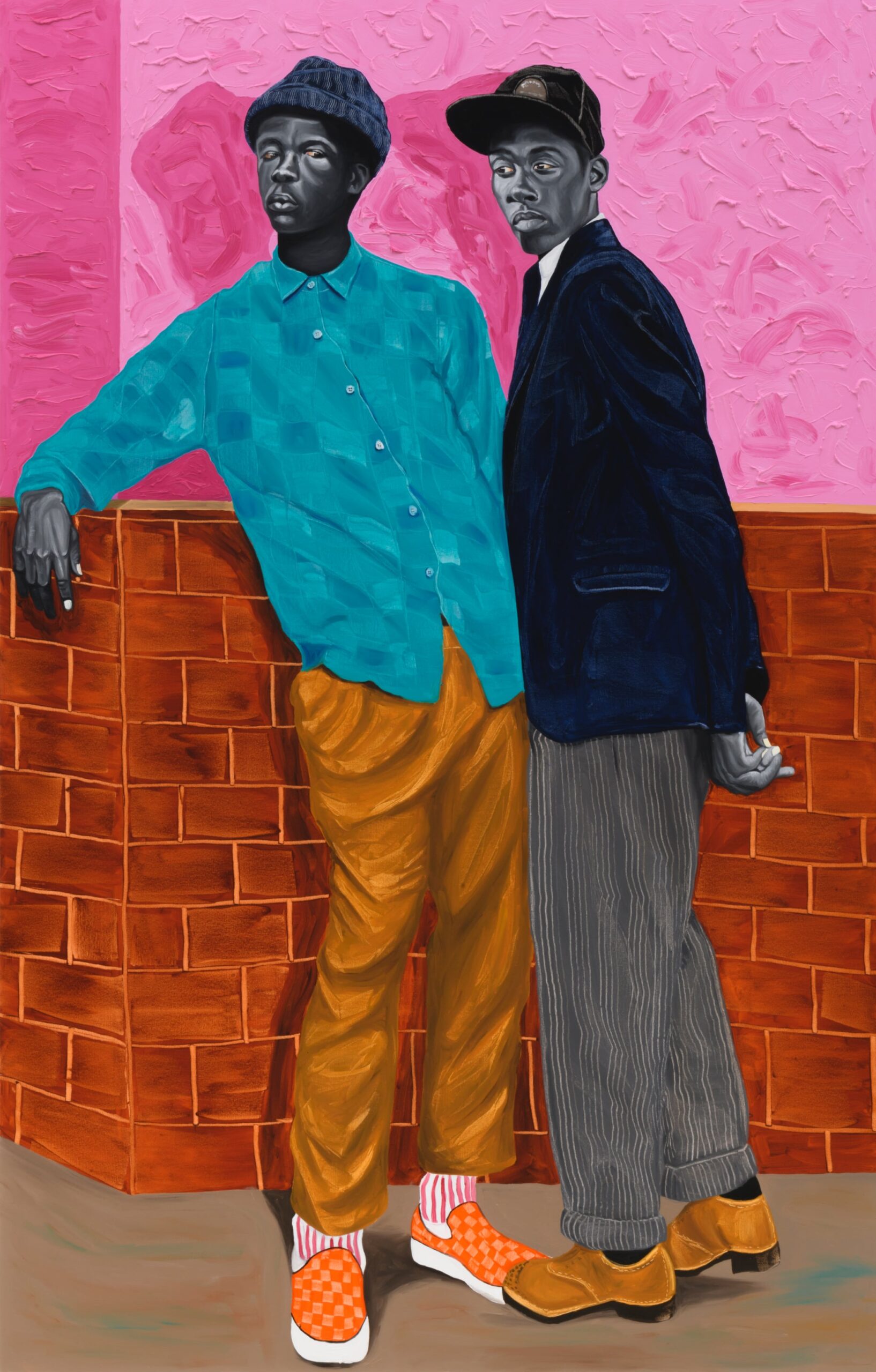 "Dapper III" (2020), oil on canvas, 84 x 54 inches. Courtesy of Roberts Projects Gallery, photo by Alan Shaffer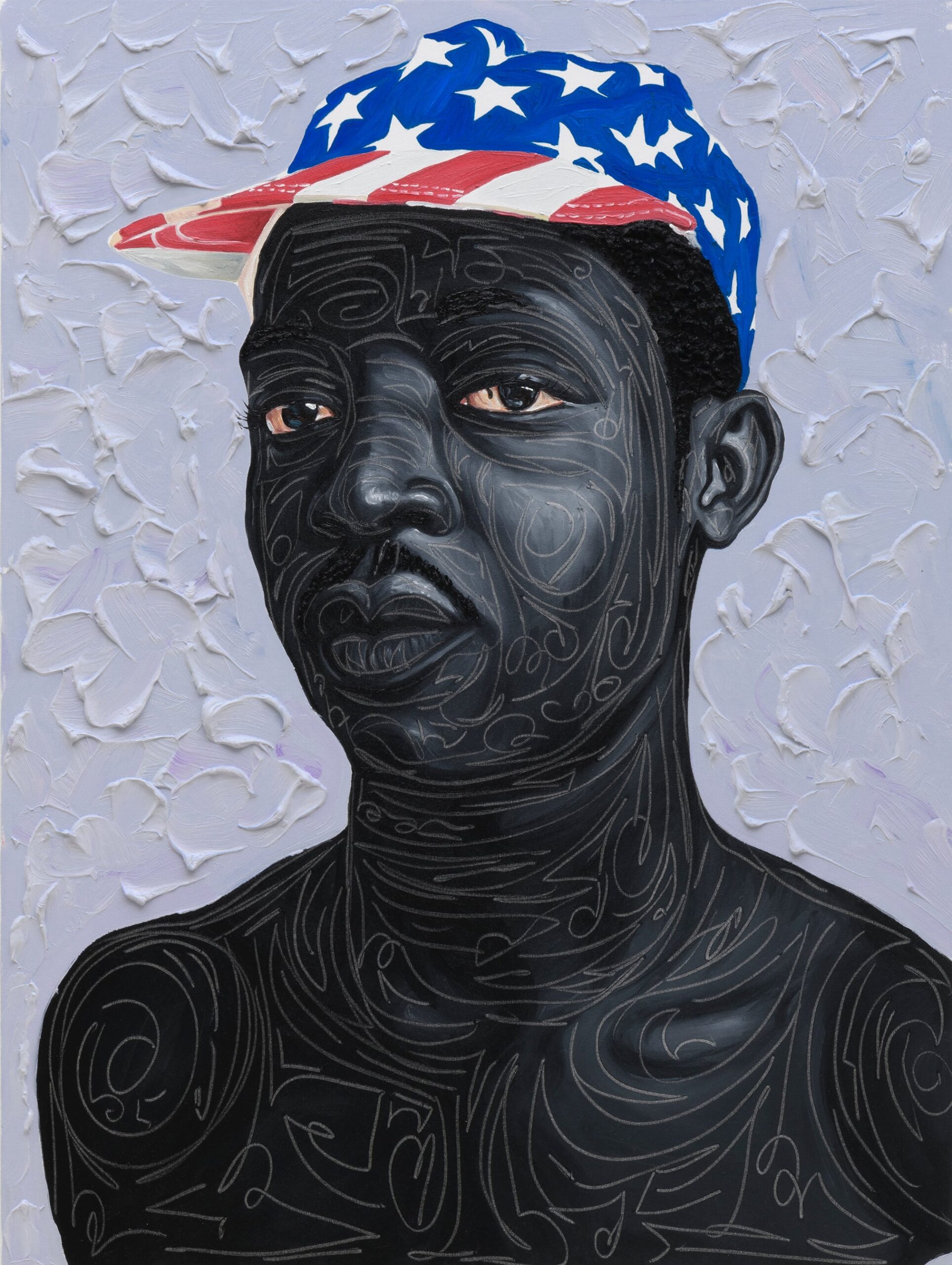 "The American Dreamer" (2021), oil on canvas, 40 x 30 inches. Courtesy of Roberts Projects Gallery, photo by Alan Shaffer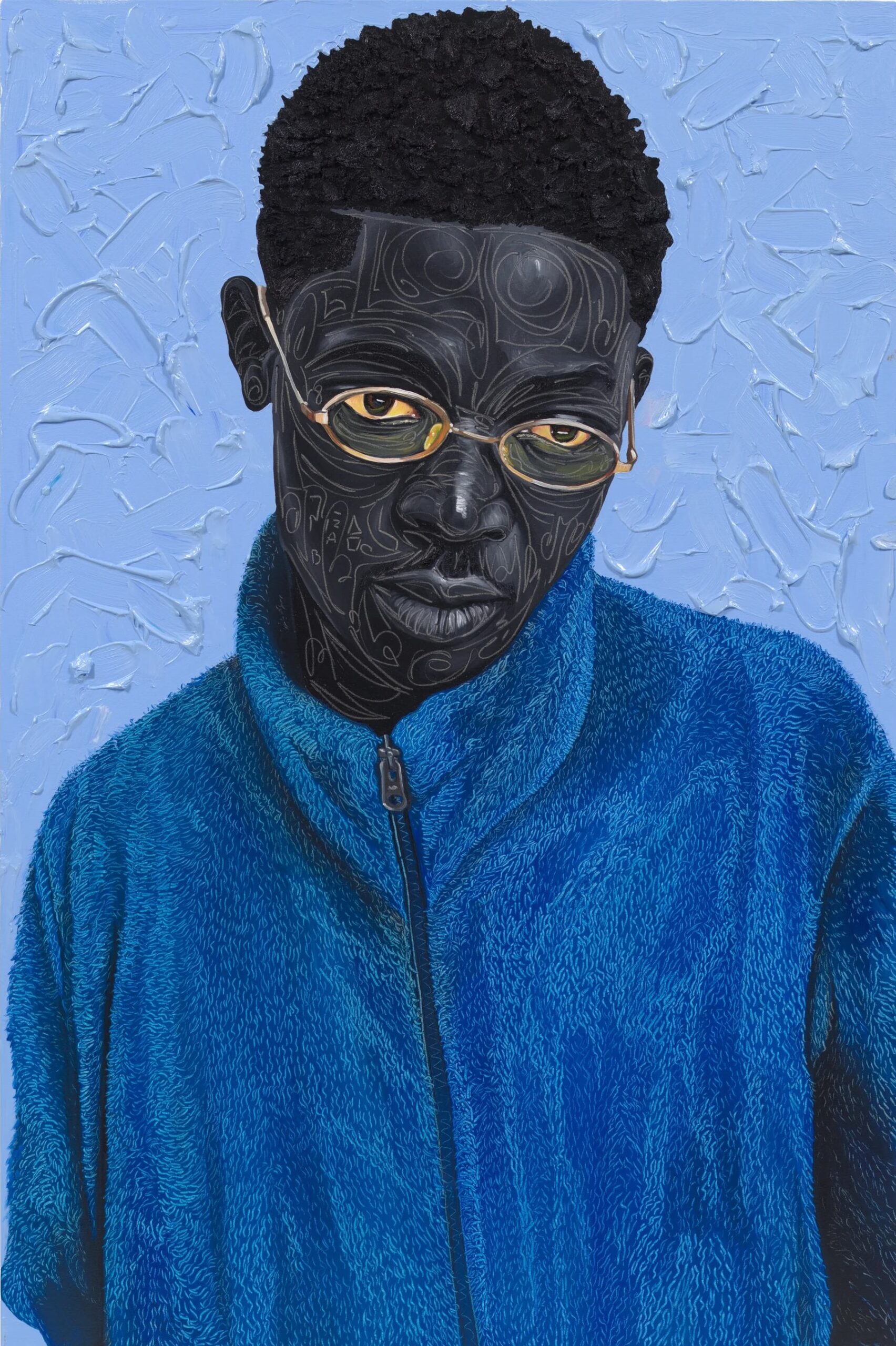 "Blue Turtle Neck" (2021), oil on canvas, 60 x 40 inches. Courtesy of the aritst and Almine Rech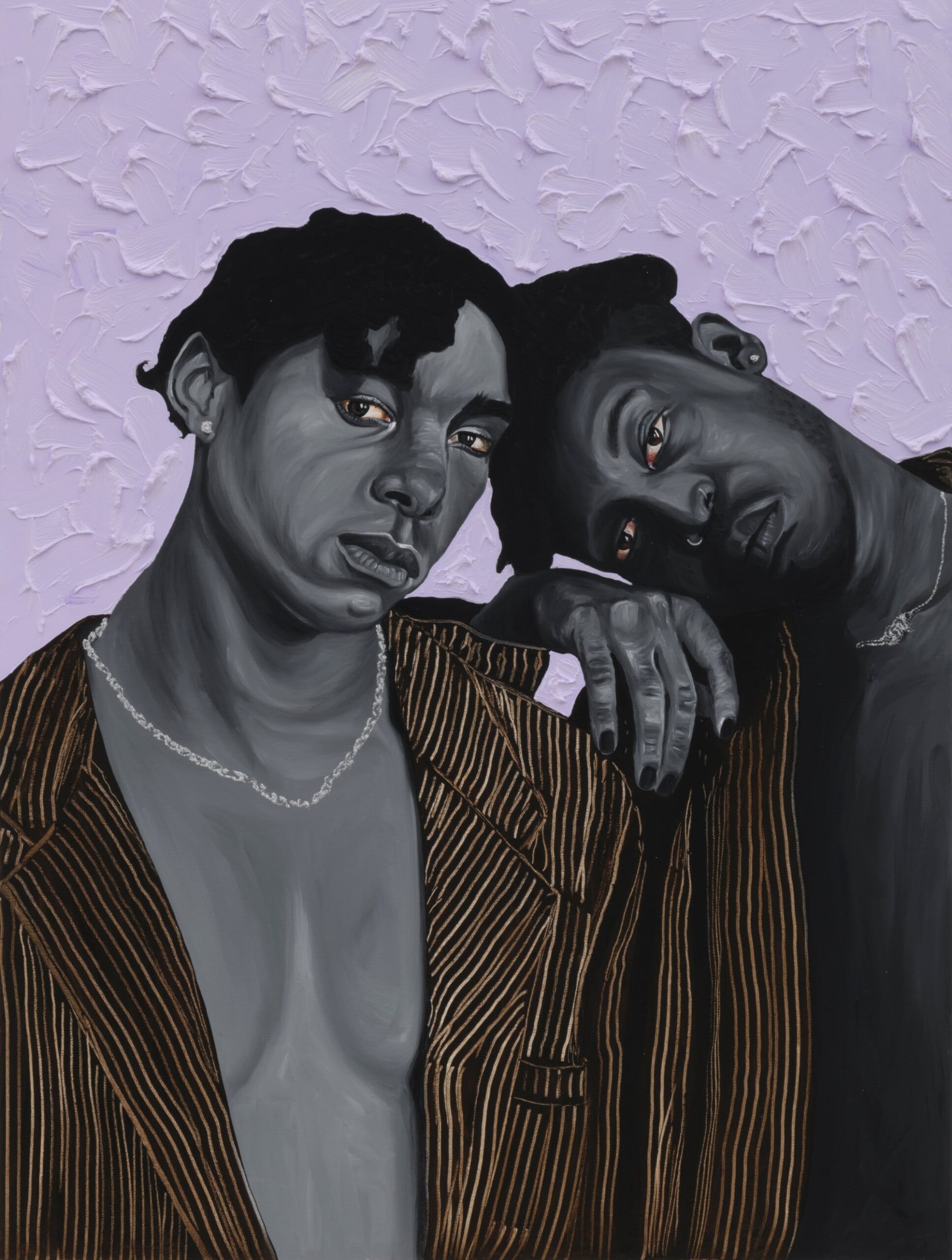 "Allure" (2020), oil on canvas, 40 x 30 inches. Courtesy of Roberts Projects Gallery, photo by Alan Shaffer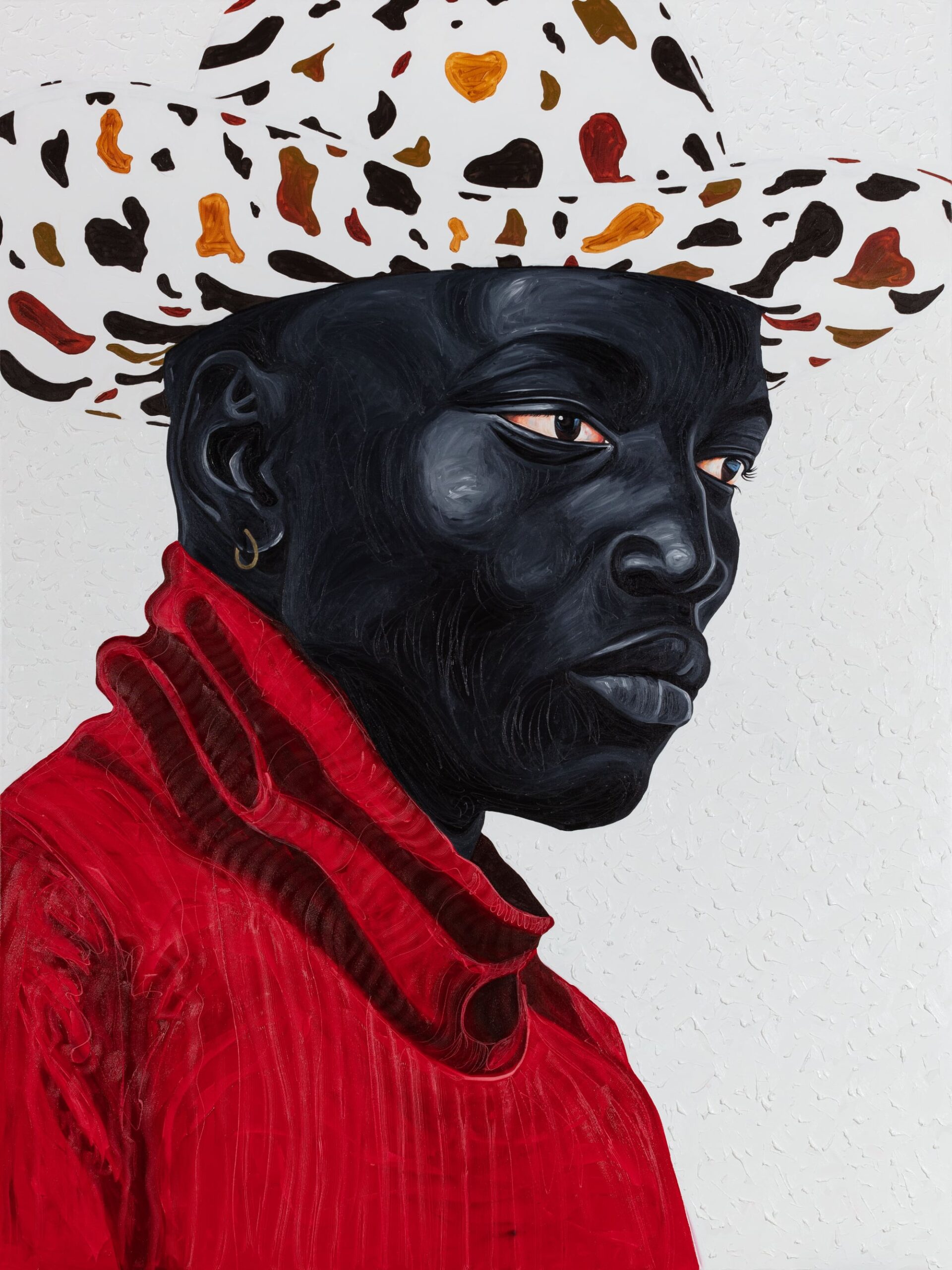 "Moses Adomah" (2021), oil on canvas, 144 x 108 inches. Courtesy of Roberts Projects Gallery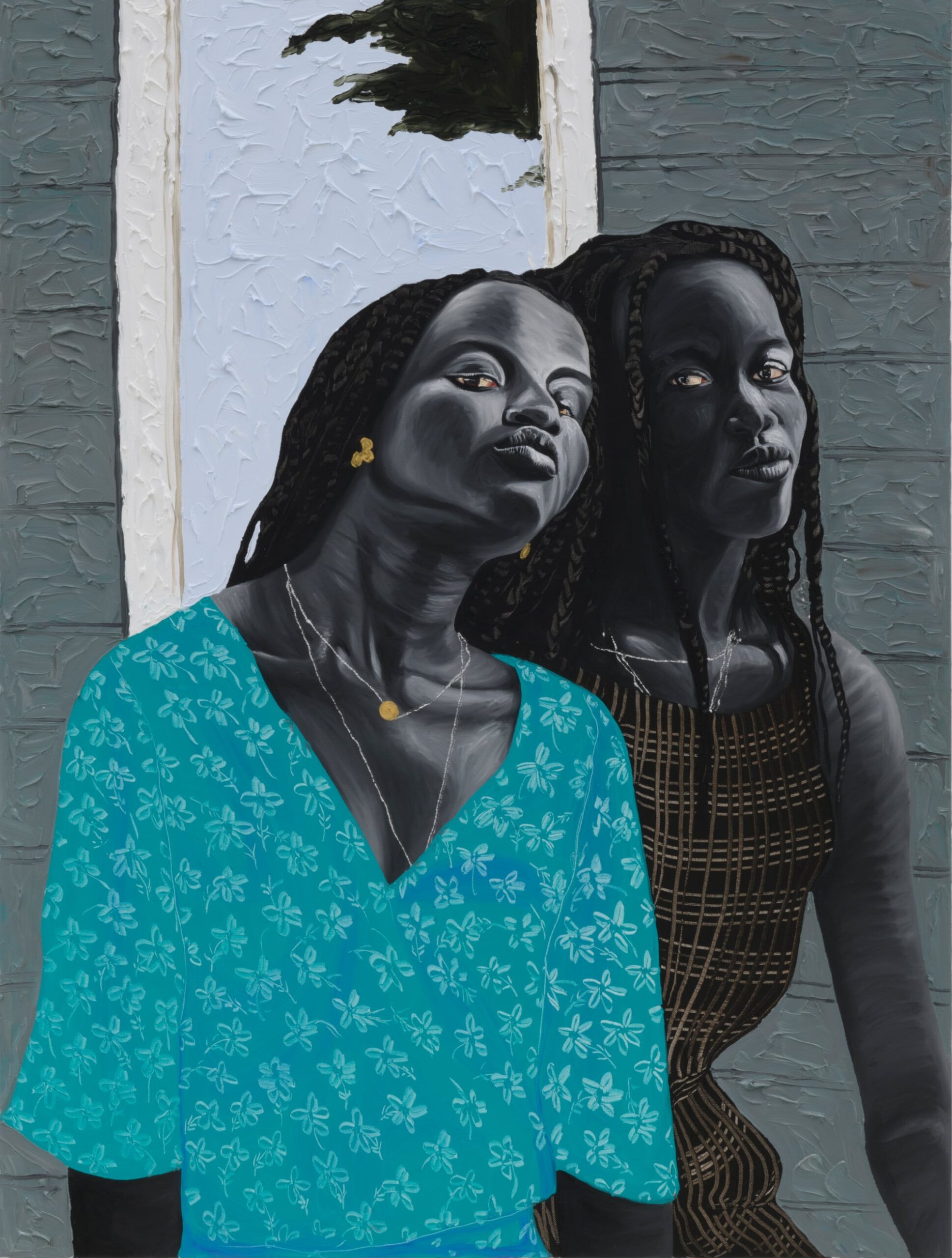 "Shelcy and Christy" (2020), oil on canvas, 48 x 36 inches. Courtesy of Roberts Projects Gallery, photo by Alan Shaffer