Today the Compensation Clinic stops in Las Vegas where I had a stay at the Park MGM to get one more Hyatt stay credit in before the end of the year but it was probably one of the worst hotel choices I made on this trip.
Remember that you can always email us, send a message via Facebook or use Twitter and include photos too. We'll try to cover a Compensation Clinic case here regularly.
I'm generally happy with most hotels I pick in Las Vegas but the one thing that always bugs me is that casino properties allow smoking and in some cases even have smoking rooms.
As such, I was quite curious when a friend recommended me the Park MGM Las Vegas (former Monte Carlo) as he also prefers smoke-free properties, and the rate under my MLife account was just 40$ for a Friday night so I decided to bite and try it for a night.
It already started off on a wrong note as the hotel's transportation department messed up my transfer which I get complimentary as top tier Mlife Noir member but that shouldn't have been the worst of it.
Opening the door of the room that was assigned to me immediately hit me like a hammer. It was probably the worst smelling room (cigarette smell) I've ever encountered in 20 years on the road. And that in a supposedly "smoke-free" hotel.
I tried to call the front desk but the phone was broken as well, no floor phone available either so I used the cellphone and after a few minutes I had the hotel manager on the line. I asked him to please come up and also discuss with the housekeeping supervisor how such a room can be ok'd and put into inventory. The last guest who was presumingly responsible should be charged a hefty cleaning fee and this room taken out of inventory until it's been fixed.
The hotel extended a $100 F&B credit and also upgraded the room to a suite. Fine. Until about 1am when I came back to my room and went to bed, noticing that there is a service elevator behind the wall. It was impossible to sleep so at 1:30am I changed back to a standard room on the same floor.
In the end, the $45 resort fee was waived and the f&b credit was used while collecting a Hyatt night on the $40 rate plus tax. I declined to have the stay entirely waived because I need the Hyatt credit for the milestone award. Saving $45 would be counterproductive in that sense.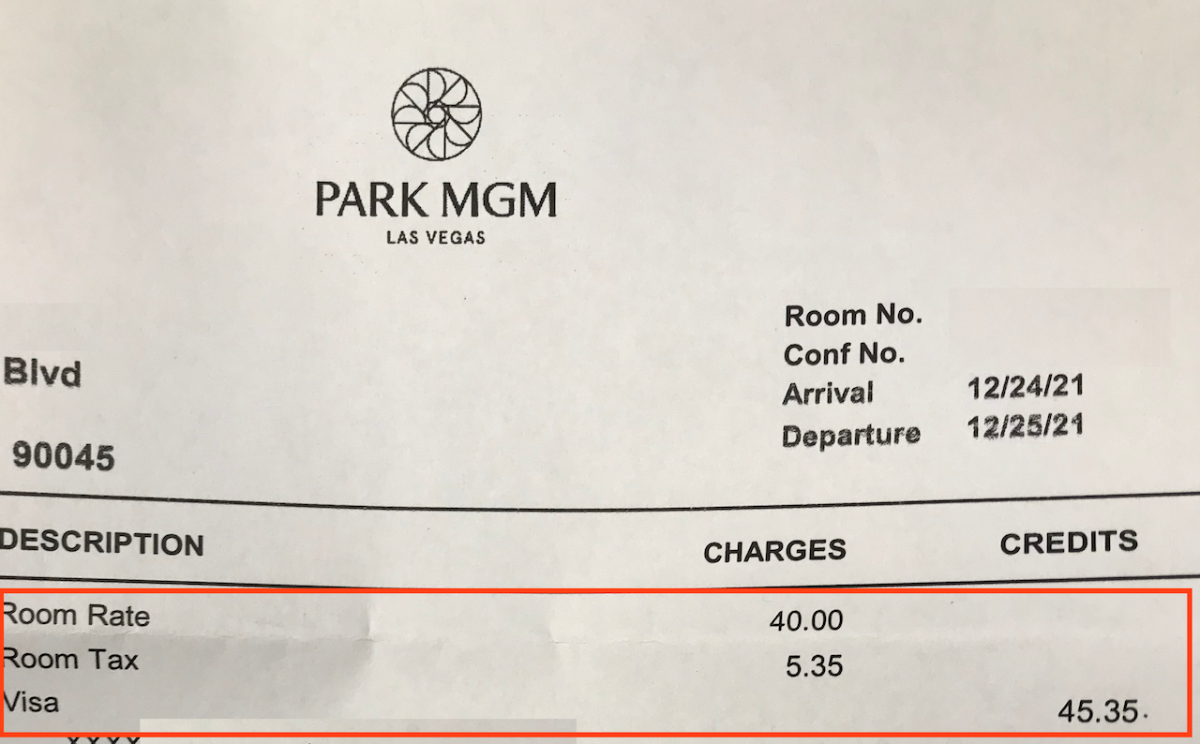 It's sad that hotels apparently stopped caring about even the most basic things. They pulled all stops to attempt a service recovery but the new room assignment adjacent to a noisy service elevator doesn't stand for excellent guest service and common sense either.
I had much better luck and satisfaction with Caesars properties as a Diamond member as Caesars Rewards Diamond always waives resort (scam) fees and this past week I've been staying at Harrah's renovated Valley Tower for $5 + tax per night.
Conclusion
This room should have never been put into available inventory. It's inconceivable to me how housekeeping doesn't notice something like this and informs management, not only to take the room out of service but also to charge the previous guest for a justified deep cleaning fee.
It was a complete stay from hell where nothing went right. It wasn't possible to properly use the F&B credit at a restaurant either since it was Christmas Eve and restaurants were solidly booked. I found the Eataly collection of various Italian eateries to be excellent though. You order, pick up and just eat it at a random table.