There are so many things to appreciate and enjoy about the holiday season. Of course, time with loved ones is the most important, but that time can be even more memorable with the right surroundings. Putting up Christmas decorations is one of the best ways to get in the holiday spirit. When you're surrounded by the glow of beautiful lights, soft, cozy textiles, and the fresh scent of a Christmas tree, it's nearly impossible not to start to feel that special sparkle of the season. In this post, explore some truly gorgeous and modern inspiration for your own family's seasonal celebration.

Source: McGee & Co  
There's no question that a beautifully decorated Christmas tree is an ideal centerpiece for home holiday decor.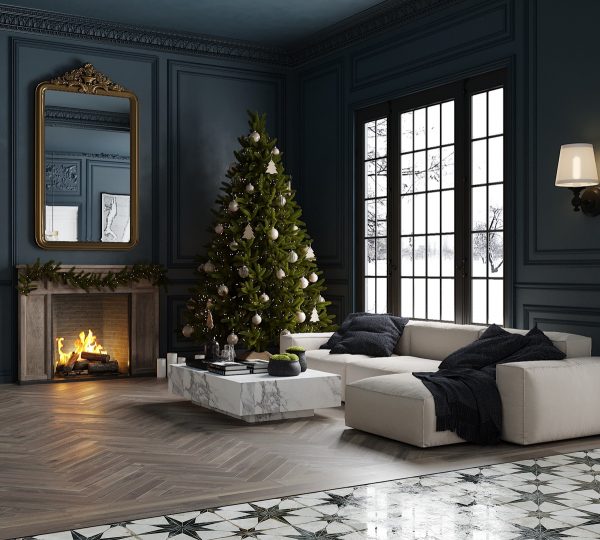 Visualizer: Anastasiia Romanova  
While an eclectic collection of ornaments is always charming, matching ornaments in a white hue gives a tree a much more modern feel.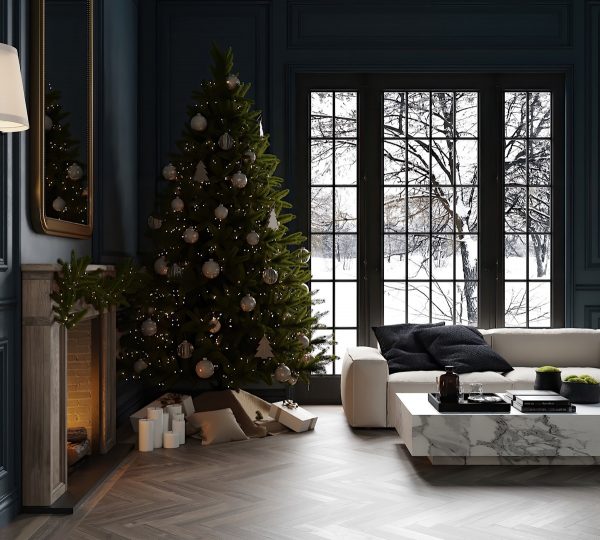 Here the white ornaments match a white sofa and white marble coffee table.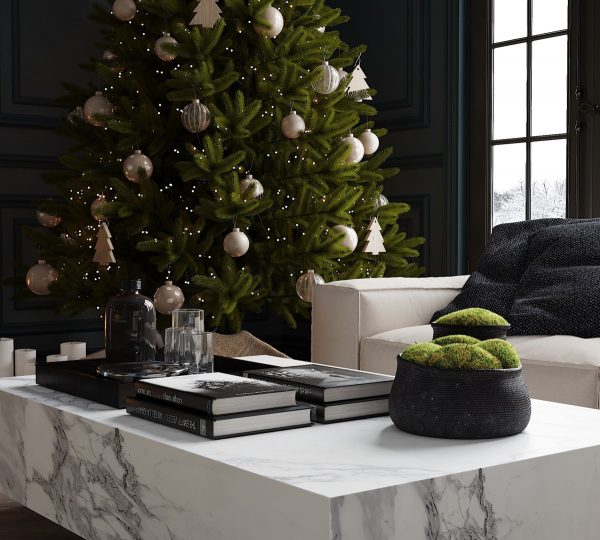 To set off the white tone, a mossy piece of decor creates a pop of color and complements the tree.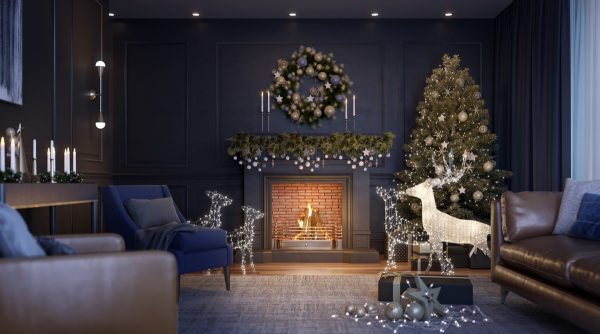 Visualizer: Francieli Dembeski  
Blue and white is another classic combo and a great option for those that may dislike red and green.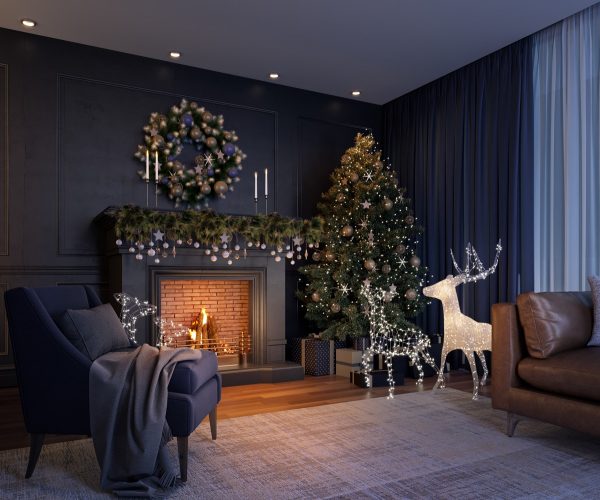 Playful lighted reindeer add some whimsy.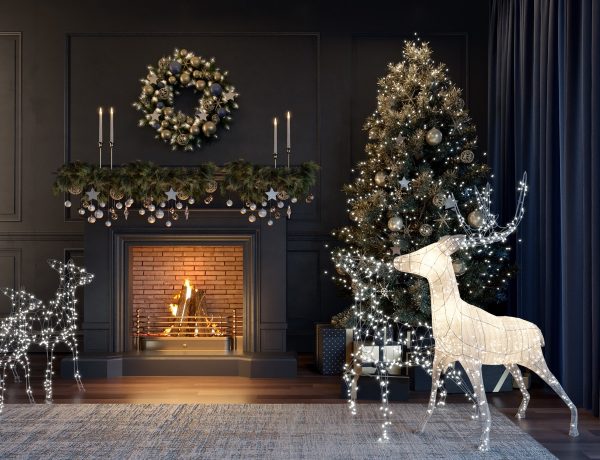 The mantle here is decorated with a beautiful garland of greenery.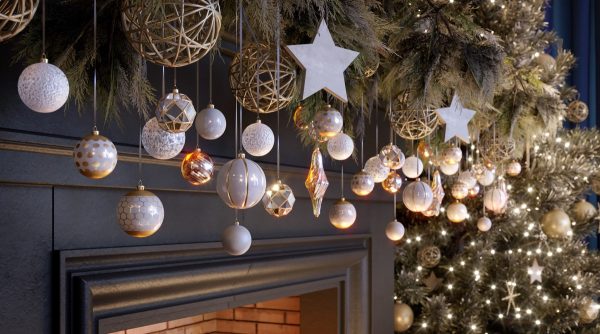 White and gold ornaments play well with the green and blue hues of the rest of the room.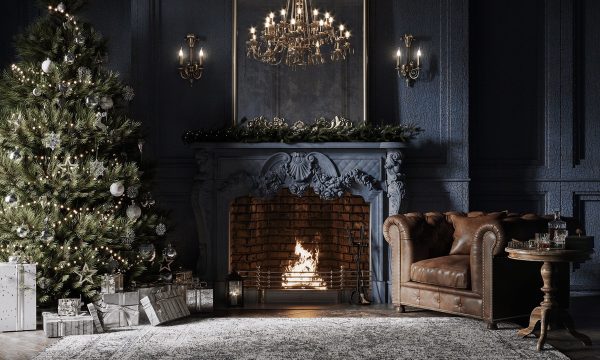 Light fixtures can also add holiday ambiance, as with the stunning chandelier here that matches the twin wall sconces.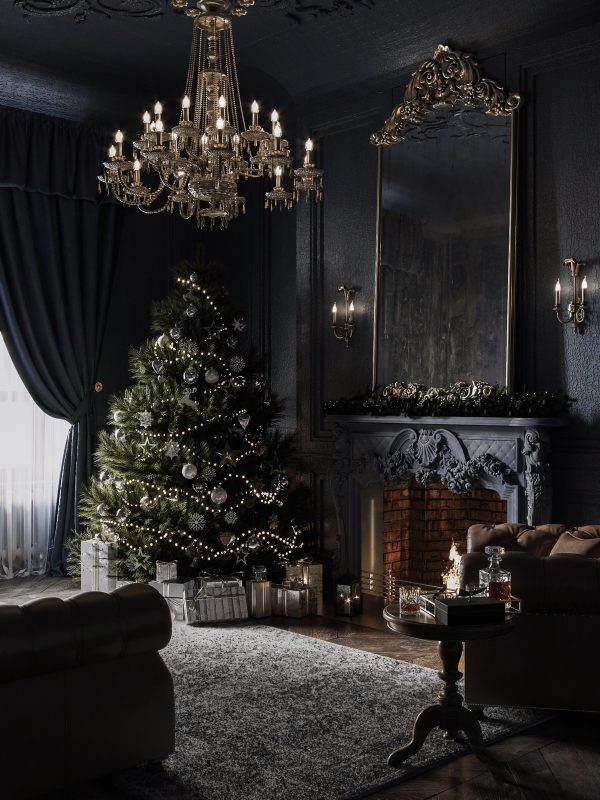 The light from overhead almost seems to trickle down around the tree with white splashes.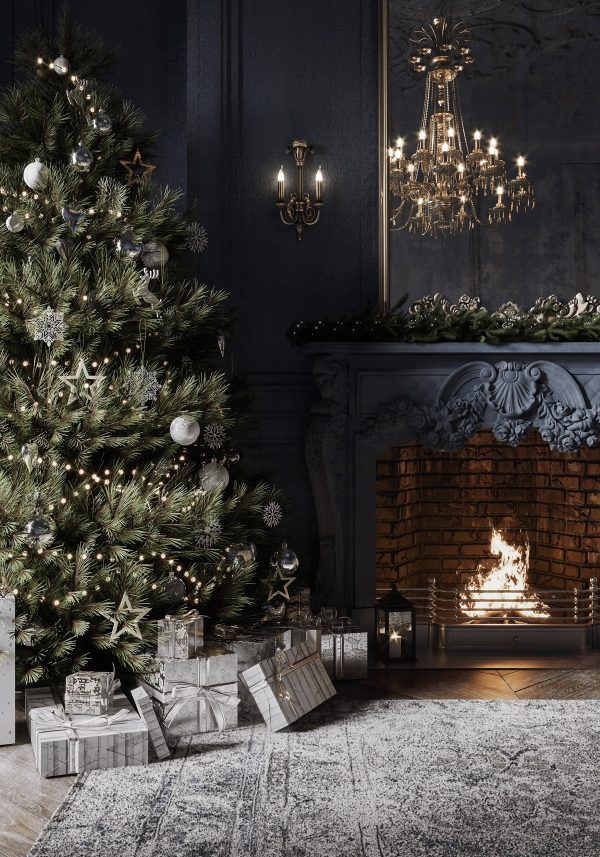 White, silver, and gold make for beautiful packages under a tree with matching ornaments.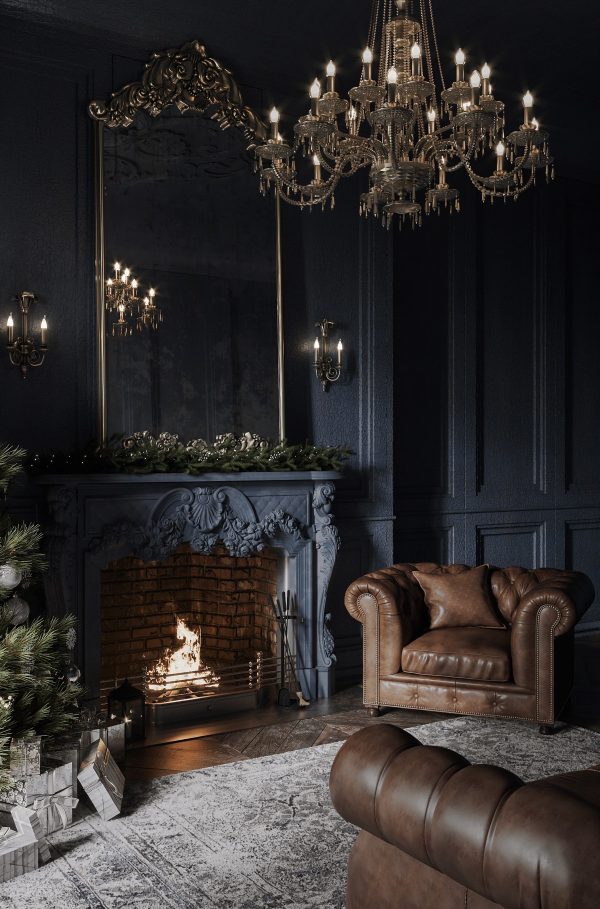 Reflectiveness in the light fixtures as well as a large mirror adds more brightness to a room that is painted a dark color.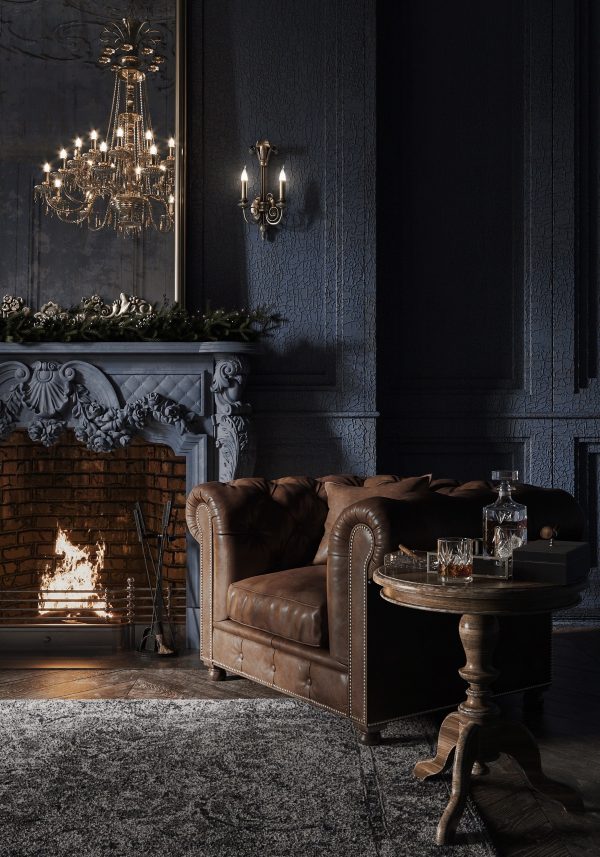 Visualizer: Ростислав Снигирёв  
A cozy tufted leather chair is an elegant seating option, no matter the season.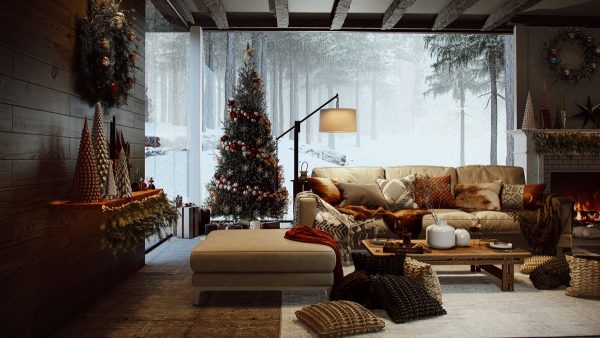 Visualizer: Nuno Silva  
Even modern Christmas decor can bring in a lovely red.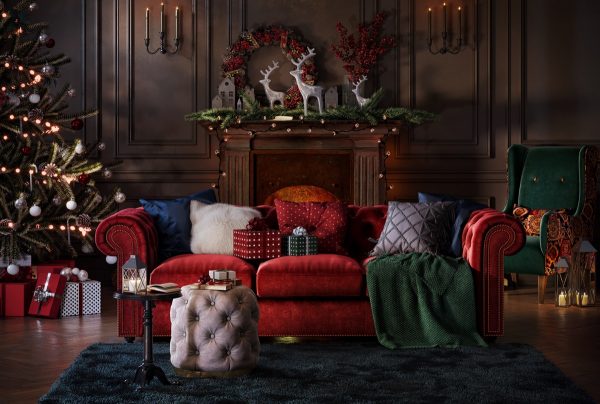 Visualizer: Vasiliy Holinka  
In this particular room, a red velvet sofa is gorgeous at Christmas.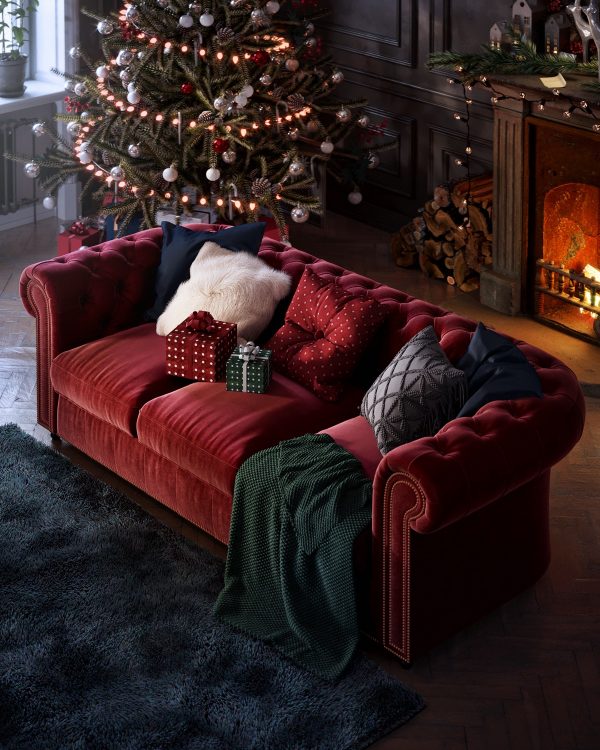 Christmas throw pillows bring a bit more holiday cheer to an already cheerful sofa.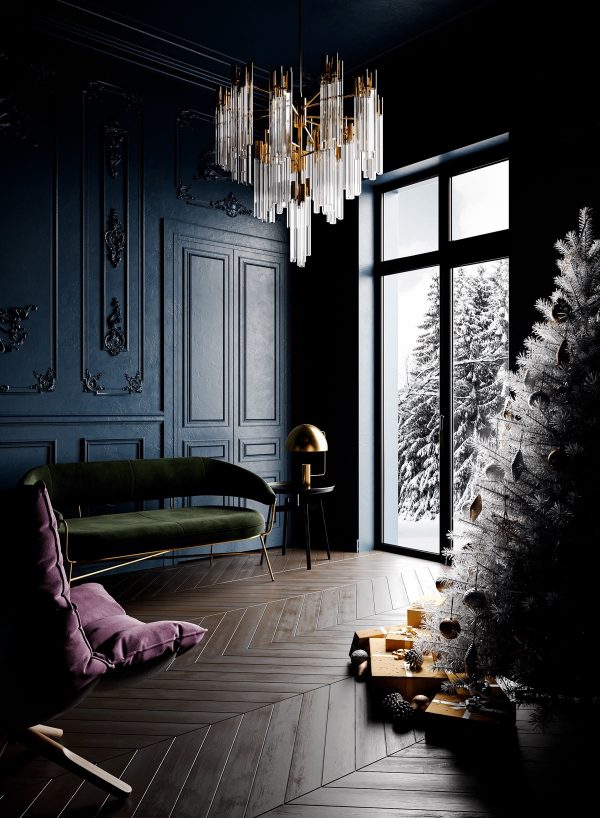 Visualizer: Maxim Plashchinsky  
For a more minimalist option, this sleek green velvet sofa fits the bill.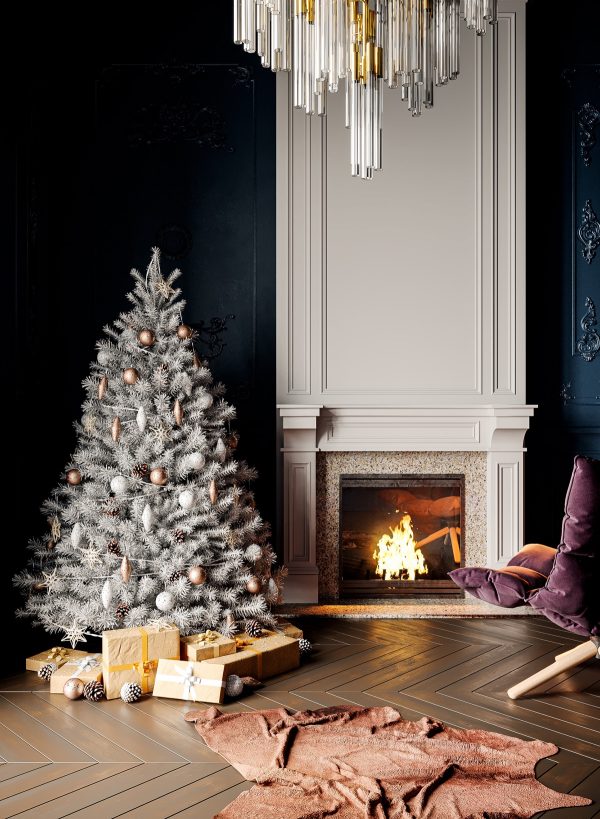 A flocked tree brings even more of the outdoors indoors.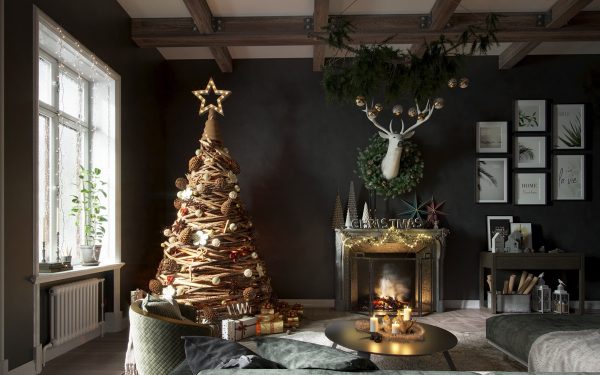 Visualizer: Alfredo Nolasco  
Here, an artistic tree is made of rope, pinecones, and other natural elements.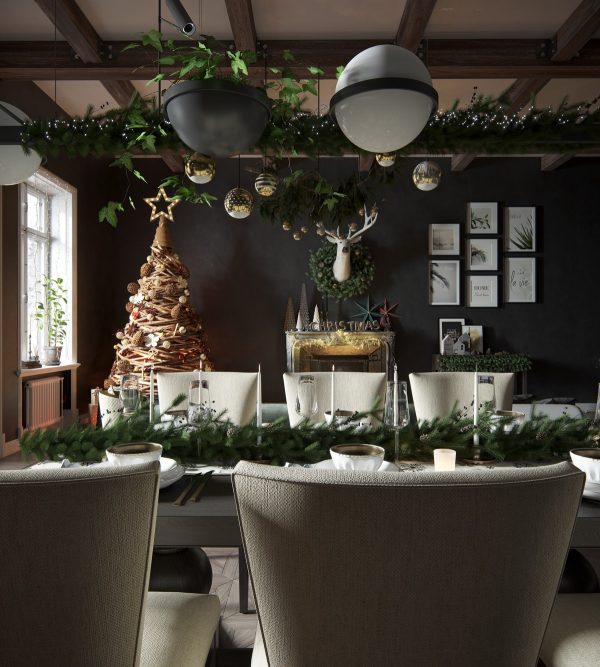 A simple but elegant tablescape is welcoming for Christmas guests.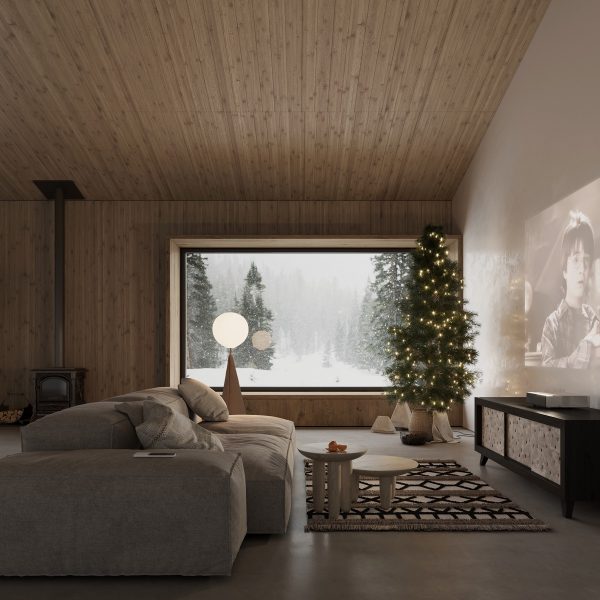 Visualizer: Daryna Sarapina  
Using holiday decor to frame interior features like a picture window is a great choice.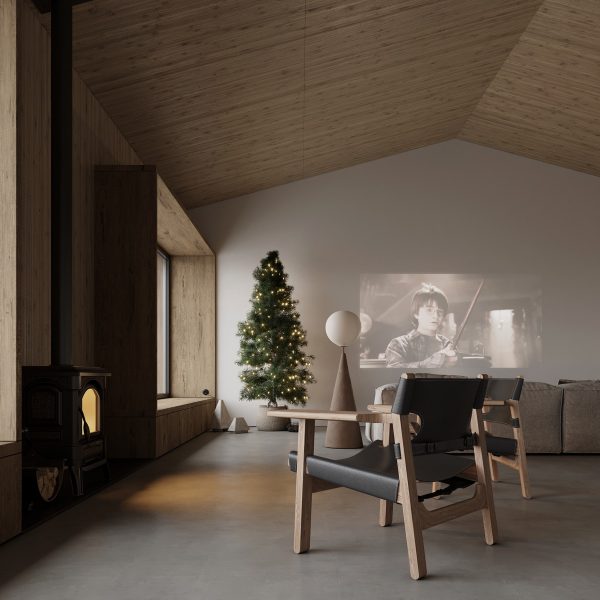 A Christmas tree in this home acts as much more of an accent than a focal point.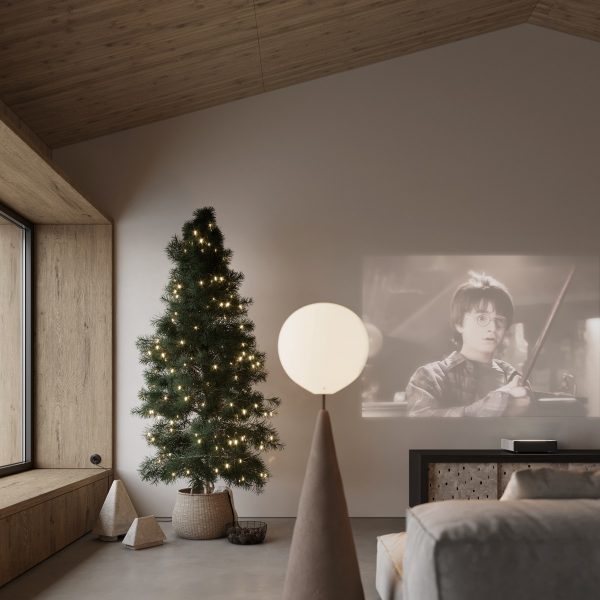 And a white orb light stand mimics the tree's conical shape for ultimate harmony.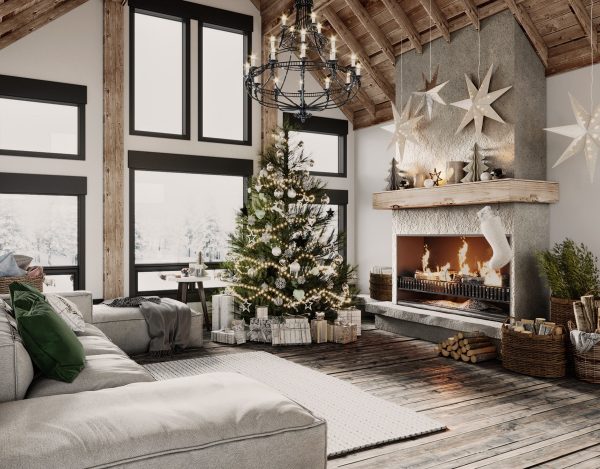 Visualizer: Vira Varava  
A vaulted ceiling means vertical space for more decorations.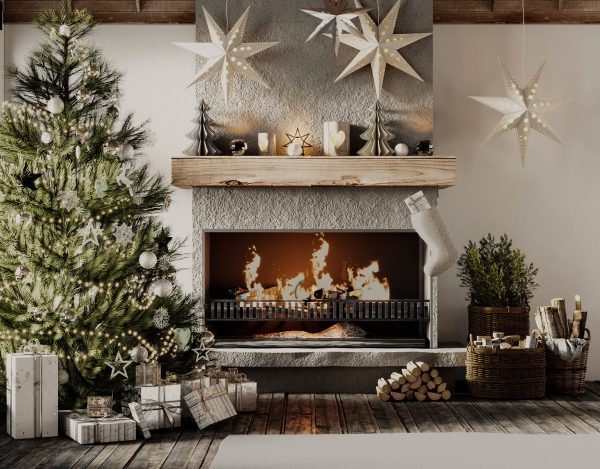 Stars above the fireplace draw the eye up, even above the tree itself.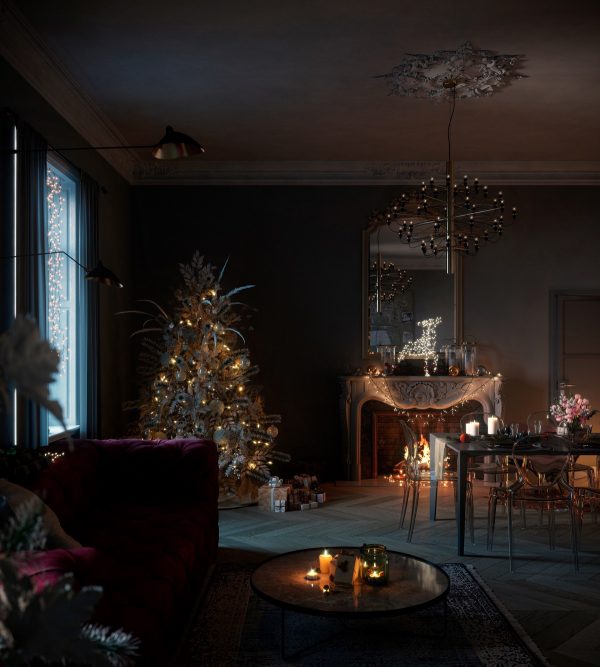 In another creative ornament option, feathers splash forth from this one.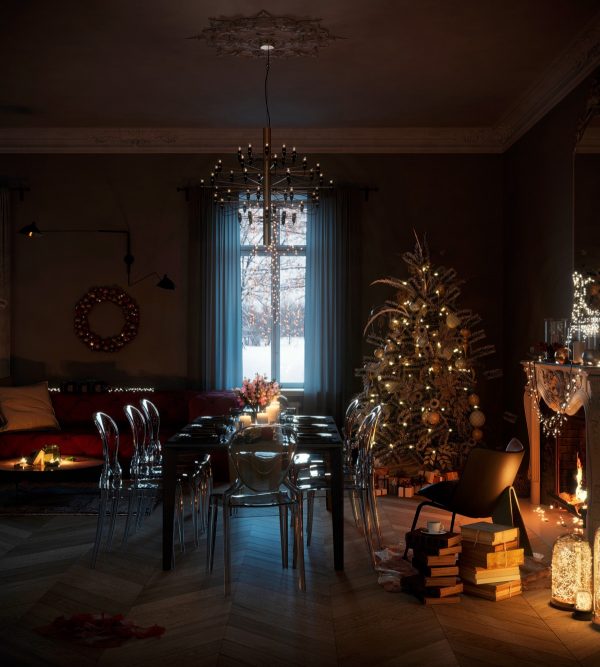 Minimal natural lighting means more focus on Christmas lights and candles.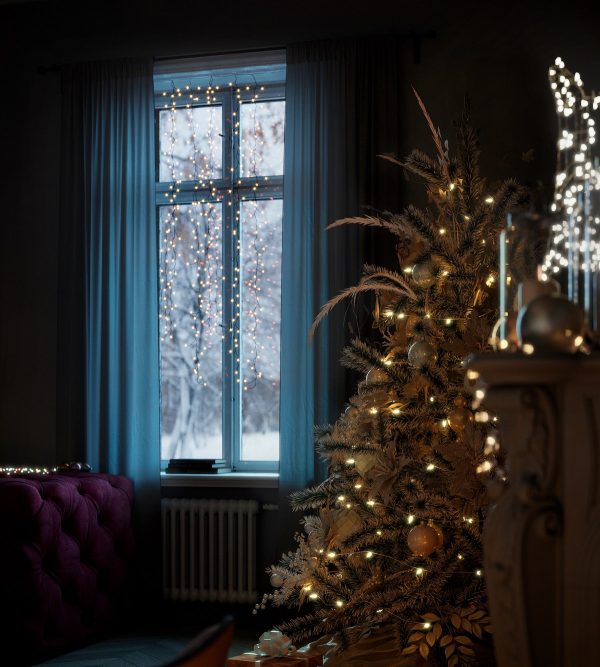 A rich, purple sofa gives a nod to the regal influence in this room.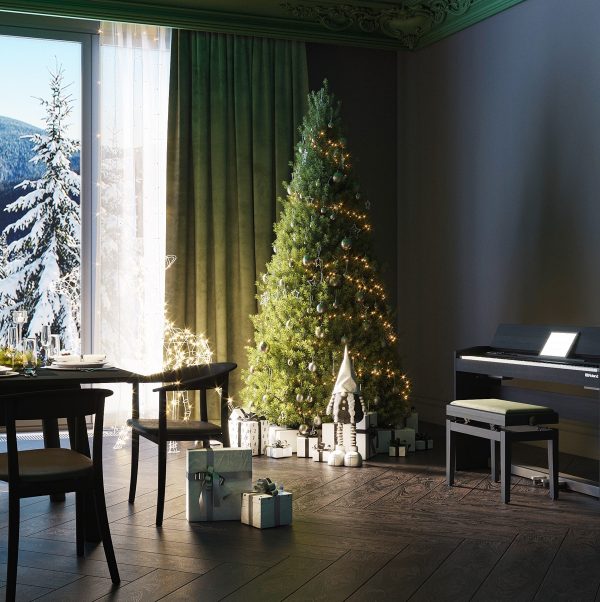 Visualizer: Ira Kisil  
In this room, green ombre curtains complement the natural Christmas tree color.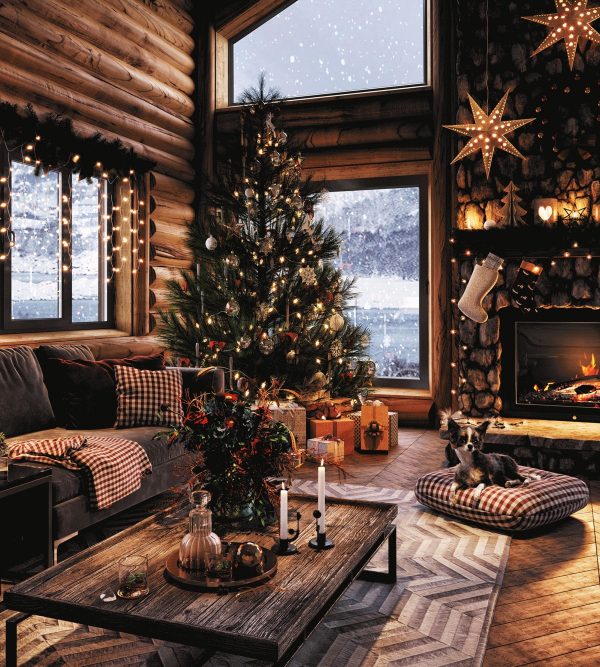 Visualizer: Rubic Tm  
A modern cabin is a dreamy place to spend the holidays.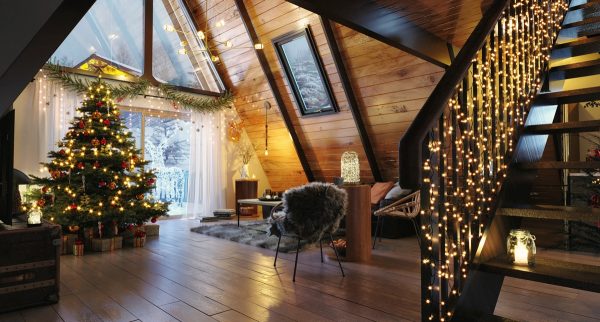 Visualizer: Yulia Sidorova  
Lots of warm wood and natural light makes this home feel extremely cozy.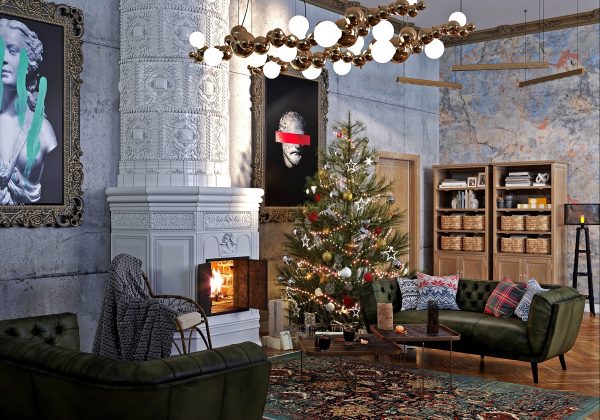 Visualizer: Anastasiia Kalko  
For a more urban option, a stunning overhead light fixture acts almost as a topper for a lovely little tree.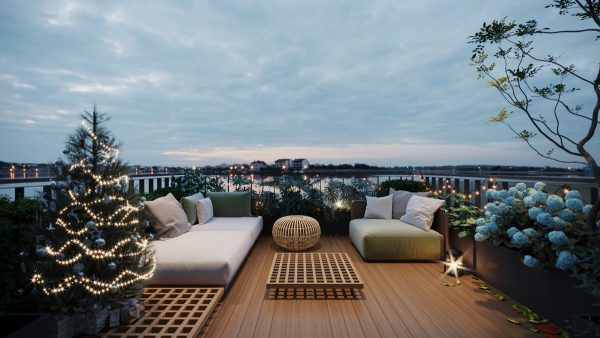 Visualizer: Ngoc Nam  
Outdoor Christmas decor is also an essential part of the season.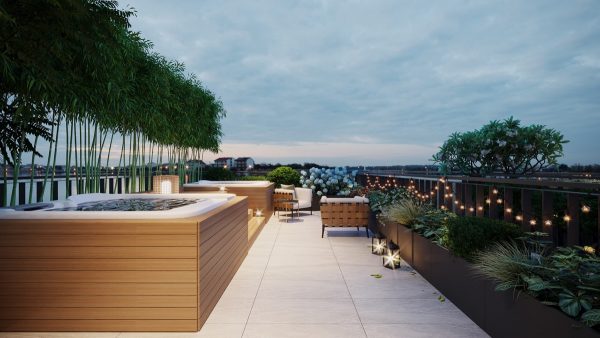 This urban rooftop offers a cozy retreat with a hot tub and lights.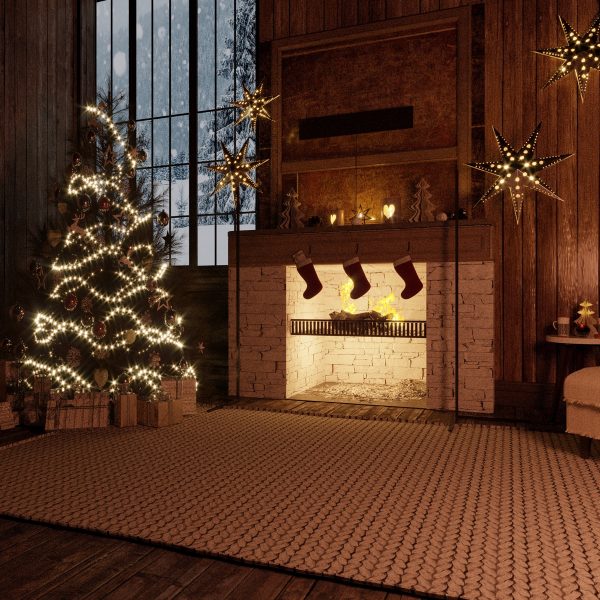 Visualizer: Dũng Dương Quý  
Carefully chosen Christmas stockings are chic and classic.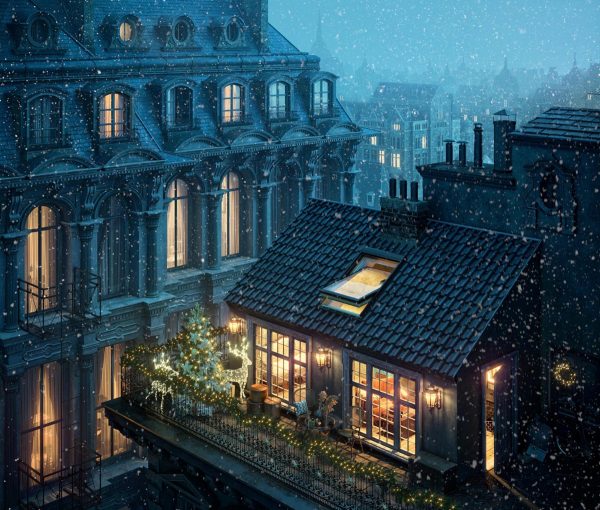 Visualizer: Ruslana Kulikova & Serhii Trytko  
A balcony is a perfectly wonderful perch for a city-dweller's Christmas tree.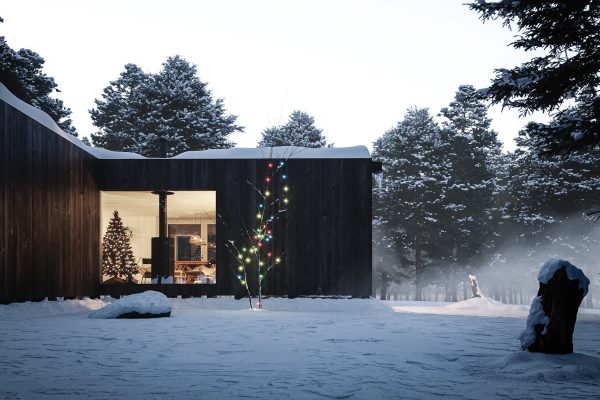 Visualizer: Curtis Walker   
Outdoor lights needn't be elaborate to be effective.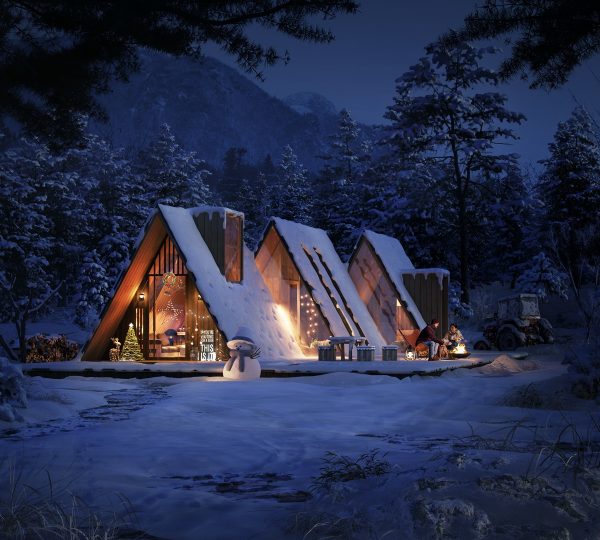 Visualizer: Jay J.  
A white Christmas is most children's dream come true.

Photographer: Lemeal Studio  
Not every urban setting is a Miracle on 34th Street, but it certainly has its own charm.

Photographer: Michał Skarbiński  
Finally, a stunning outdoor display on a tree is a worthy replacement for that tree's springtime leaves.
Recommended Reading:  50 Christmas Home Decor Items To Help You Get Ready For The Season
Related Posts:
World's Most Unusual Christmas Trees
Christmas Special – 1
51 Christmas Home Decor Items To Help You Get Ready For The Season
51 Christmas Tree Topper Ideas To Crown Your Festive Decor