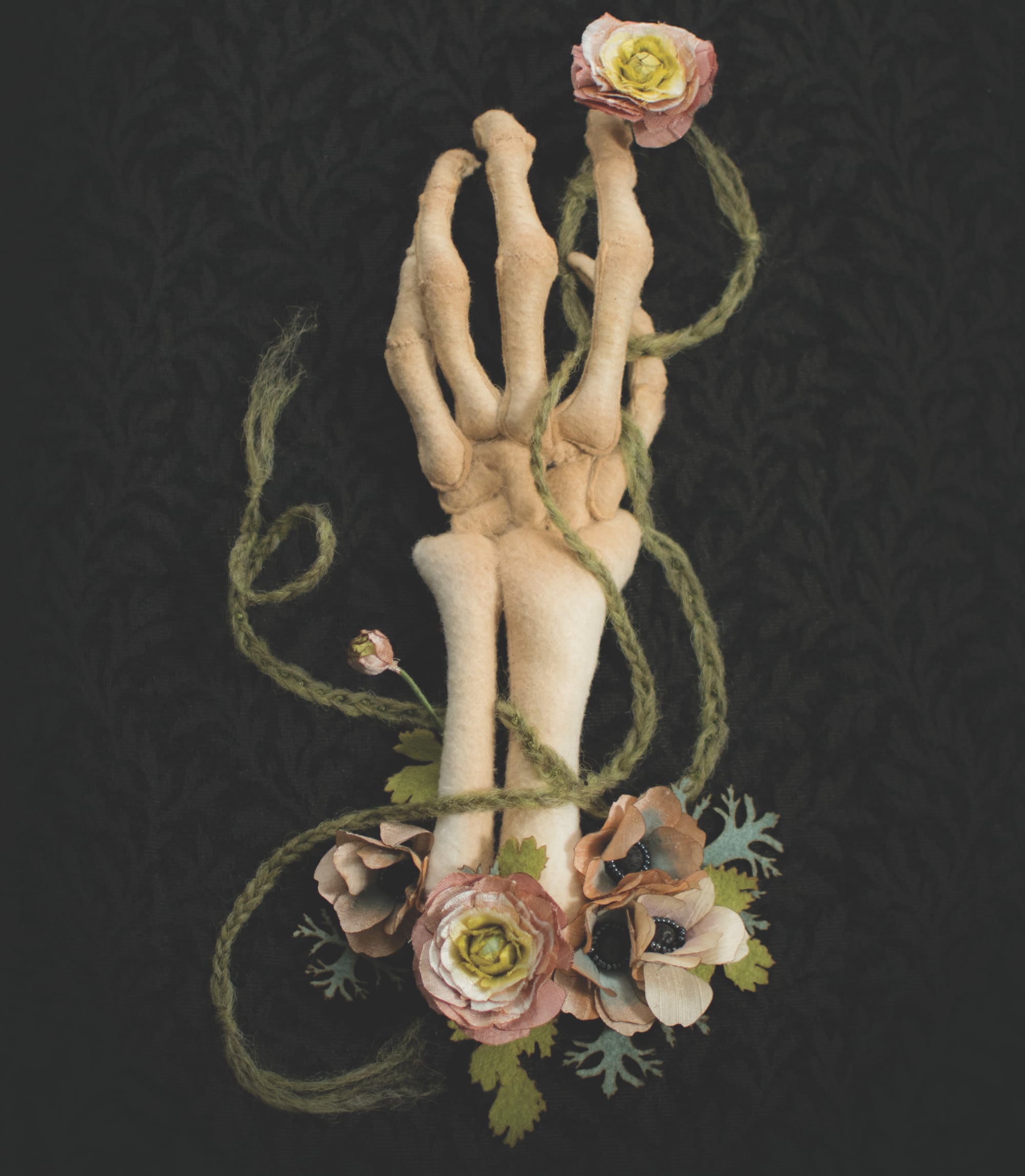 All images © Lana Crooks, shared with permission
Portland, Oregon-based artist Lana Crooks (previously) juxtaposes the softness of wool and silk with the solid, unyielding surfaces of bones. She stitches hand-dyed textiles into anatomical sculptures adorned with colorful florals or feathers that are both elegant and eerie. Often encased in glass domes, Crooks's recent skeletal works include a hand wrapped in a loose bouquet, an ouroboros entwined with a blossoming vine, and a human ribcage suspended in an ornately carved wooden box.
Crooks has a few pieces available in her shop, in addition to Stranger Factory, where her work will be included in a few upcoming group shows. Explore a larger archive of her spectral sculptures on her site and Instagram.