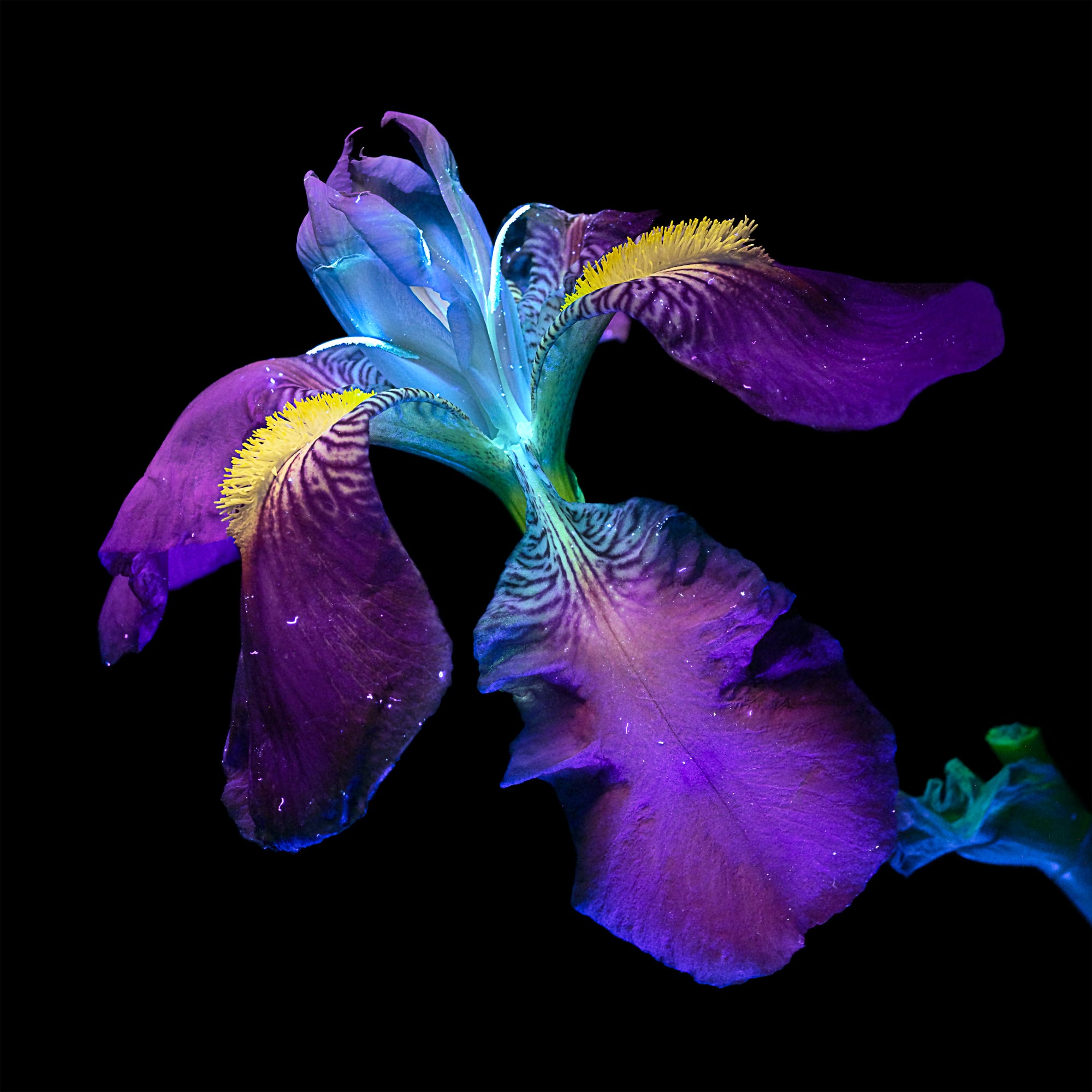 All images © Debora Lombardi, Italy, Shortlist, Professional competition, Wildlife & Nature, Sony World Photography Awards 2022, shared with permission
In Between Art and Science, Debora Lombardi harnesses the creative potential of ultraviolet light. The Italy-based designer and photographer splashes single flowers with the radiation, unveiling an entire spectrum of colors otherwise invisible to the human eye: saturated purple and blue tones delineate the veins in a leaf and yellows add a neon-like glow to stamen rich with pollen, transforming the blooms into otherworldly specimens.
"I started experimenting with this technique in the darkness of my studio during the lockdown of March 2020, making it my main outlet in that equally dark period," Lombardi tells World Photography Organization, which named the series a finalist in this year's awards. "My experimentation then continued throughout 2021, making improvements and customisations, and this series represents an excerpt."
If you're in London, you can see some of Lombardi's incandescent flowers at Somerset House as part of the organization's exhibition through May 2. Otherwise, follow her on Instagram.