We know why you are here! You woke up today, and thought 'I want something sweet, but what is easy to cook', didn't you?
Well, we have something for you. Five easy banana dessert recipes! First of all, everyone has bananas at home. One more reason to cook one of these dishes – it is tasty. So, with no more words, let's get started.
Healthy banana desert
Bananas are fruits, and they are healthy by themselves. But not all the desserts are like that, except this one! Ladies and, probably, gentlemen – Baked banana porridge.
This dish is good for the beginning of the day, also can be perfect for those, who are on a diet now. So, here is what you will need (we bet, you won't even need to go to the grocery, because you already have everything you need):
2 small bananas, halved lengthways
100 g jumbo porridge oats
¼ tsp cinnamon
150 ml milk of your choice
4 walnuts, roughly chopped
+
(we know not all you may have the oven or the baking dish)
So now, when we have all the ingredients, let's move to the cooking. Follow us:
First step: Heat the oven to 190 C. While the oven is heating you have to mash up banana half and mix it with oats, cinnamon, milk, 300 ml water, and a pinch of salt, and pour into a baking dish. Top the mixture with the remaining banana halves and scatter over the walnuts.
Second/last step: Bake for 20-25 minutes until the oats are creamy and have absorbed most of the liquid.
Ta-dah, your first banana healthy dessert is ready!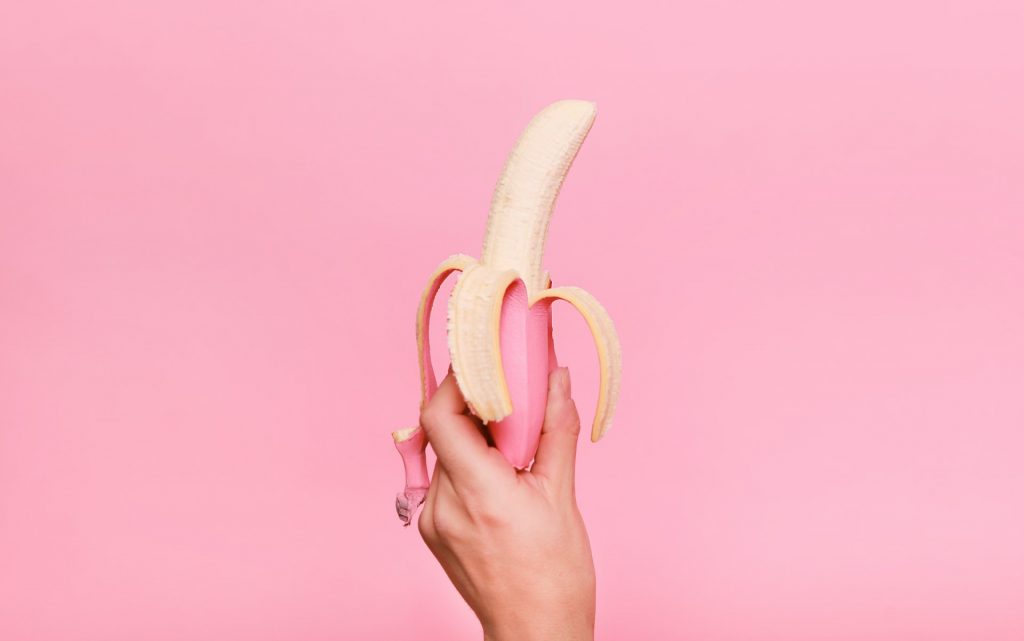 Easy Banana Dessert
Just in case you do not have the oven you definitely have the microwave. We are more than sure. And of course, you have bananas. Let's take a look, what else will you need for this easiest Microwave banana pudding:
100 g butter, softened, plus extra for greasing
2 ripe bananas
100 g light muscovado sugar
100 g self-raising flour
2 tsp ground cinnamon
2 eggs
2 tbsp milk
+
icing sugar, toffee sauce, and ice cream, to serve, if you like
One more thing you will also need is 20 minutes, so if you have it, let's start.
First step: Put the butter in a 1-liter baking dish and microwave it on High for 30 seconds – 1 minute until melted. Add 1½ bananas, mush into the melted butter, then add some sugar, flour, cinnamon, eggs, and milk. Mix together well. Done? Great, we are almost there, just one more step.
Last step: Slice the remaining banana over the top, then return to the microwave and cook on High for 8 mins until cooked through and risen. Serve warm, dusted with icing sugar, again, if you like, and with a drizzle of toffee sauce and a scoop of ice cream.
Yay, now all that you need, is to invite some friends so that they can complement your cooking skills. Or eat it just by yourself, that's also ok!
Quick Banana Dessert
Okay-okay, we know what you want! You want to watch a TV show and have a snack to bite while watching, but something that won't take too much time to make, are we right? Say no more! This 10-minute Banoffee mess is waiting for you to cook it, so please, prepare the ingredients:
284 ml carton double cream (approximately of course, if you have 280 ml, that's fine!)
6 meringue nests (you can find it in any grocery, trust us)
5-6 sliced bananas
5 tbsp bought toffee sauce
a handful of roughly broken pecan nuts
+
drizzle with toffee sauce – to serve
Not to waste your time, let's move to the cooking:
First/Last step: Lightly whip the double cream in a large bowl, then crumble in the meringue nests. Carefully fold in the sliced bananas, and swirl in the toffee sauce. Spoon into the 6 dishes, then scatter over a handful of pecan nuts and drizzle with a little more toffee sauce.
We have almost forgotten about one more step — you have to enjoy your TV show with your tasty Banoffee mess!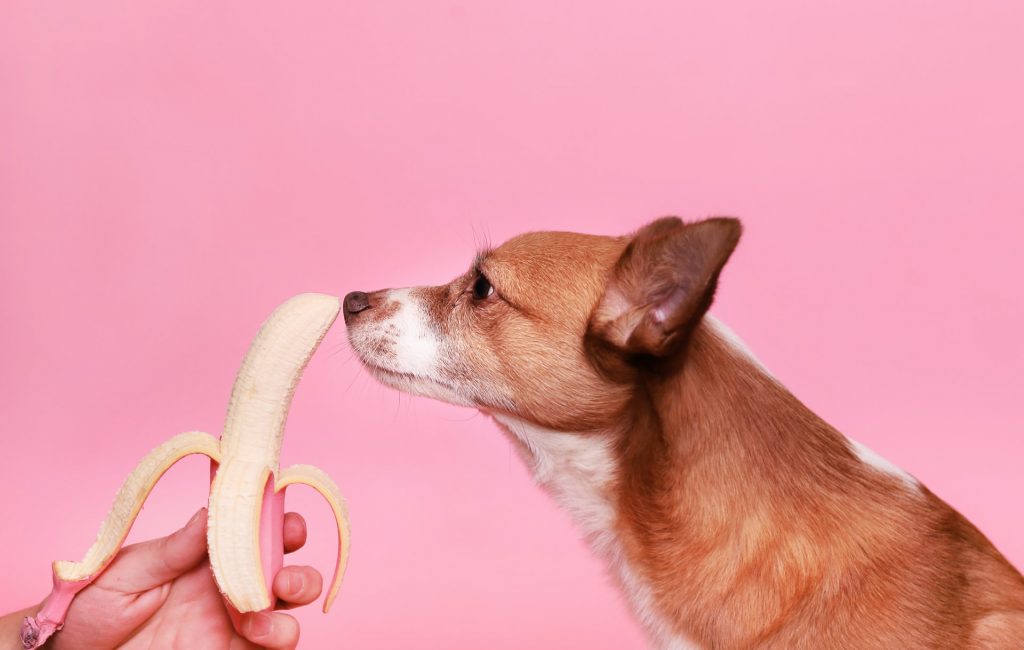 No Baking Banana Dessert
This one is great for the evening, which you decided to spend at home watching your favorite series because you had a long week. Banana ice cream is just right – it is healthy, it is sweet enough, but not too much, and, what you really may like – it is low-fat! You already like it, don't you?
So, the ingredients:
4 ripe bananas, cut into chunks
3-4 tbsp milk
2 tbsp toasted flaked almonds
2 tbsp ready-made toffee or chocolate sauce
+
series you are going to watch tonight
And now – cook.
The one and only – first step: Pop the banana chunks on a flat tray and cover well. Freeze for at least 1 hour, or until frozen through. When ready to eat throw the banana into a food processor a whizz until smooth with enough of the milk to achieve a creamy texture. Scoop into 4 bowls or glasses, then top with the sauce and nuts.
Bon appetite!
The Best Banana Dessert
Last but not least, Banana loaf. Sounds familiar, doesn't it? This recipe is the most widespread among all the others. But it is also the tastiest, once you try it – you will 100% love it! Plus, despite the 8 steps of cooking, it is actually quite easy to make.
But first, the ingredients:
140 g butter, softened, + extra for the tin
140 g caster sugar
2 large eggs, beaten
140 g self-raising flour
1 tsp baking powder
2 very ripe bananas, mashed
50 g icing sugar
+
handful dried banana chips, for decoration
Since it takes some more time to cook, with no more words, we begin:
Step one: Heat the oven to180C/160C fan/gas 4.
Strep two: Butter a 2lb loaf tin and line the base and sides with baking parchment.
Step three: Cream 140 g softened butter and 140 g caster sugar until light and fluffy, then slowly add 2 beaten large eggs with a little of the 140 flour.
Step four: Fold in the remaining flour, 1 tsp baking powder, and 2 mashed bananas.
Step five: Pour the mixture into the prepared tin and bake for about 50 minutes, or until cooked through. Check the loaf at 5-min intervals from around 30-40 minutes in the oven by testing it with a skewer (it should be able to be inserted and removed cleanly), as the time may vary depending on the shape of your loaf tin.
Step six: Cool in the tin for 10 minutes, then remove to a wire rack.
Step seven: Mix 50 g icing sugar with 2-3 tsp water to make a runny icing.
Step eight (the last): Drizzle the icing across the top of the cake and decorate with a handful of banana chips.
If you could make this dessert, you are the true chef!
Make the screenshots of these recipes, not to lose that dessert you have liked, send this article to your friends or mum, so that they could also try something from here, cook it and enjoy!