Today we have another nice redemption in our series Award Success as I just managed to once again score a rather urgent award ticket using my Virgin Atlantic Flying Club miles for ANA First Class.
When Thailand announced new rules for their Test&Go program I was suddenly forced to narrow down my return flight to Bangkok and going through award availability with United Mileage Plus I came across availability with ANA in First Class to Tokyo (and onward to Bangkok in Economy – for now).
I had previously transferred a bunch of Amex Membership Rewards points to my Virgin Flying Club account and my account balance was up to 75,100 miles as of this week.
Since my current trip is going quite well I didn't decide yet when I wanted to return to Asia but with Europe becoming a mess and Singapore pulling the Vaccinated Travel Lane the decision to go back to Bangkok around mid January was easy.
But when Thailand suddenly announced that the easy entry Test&Go would be suspended for new applications I managed to quickly organize something, booking the required package with the Grand Hyatt after I found availability with Virgin.
Mind you, I had tried previously to use Virgin miles for ANA First from Bangkok to Los Angeles this month and it was always impossible as there was no availability displayed in their system despite being able to see it on United. I thought I give it one more shot and indeed I got lucky this time.
Here is what I managed to book: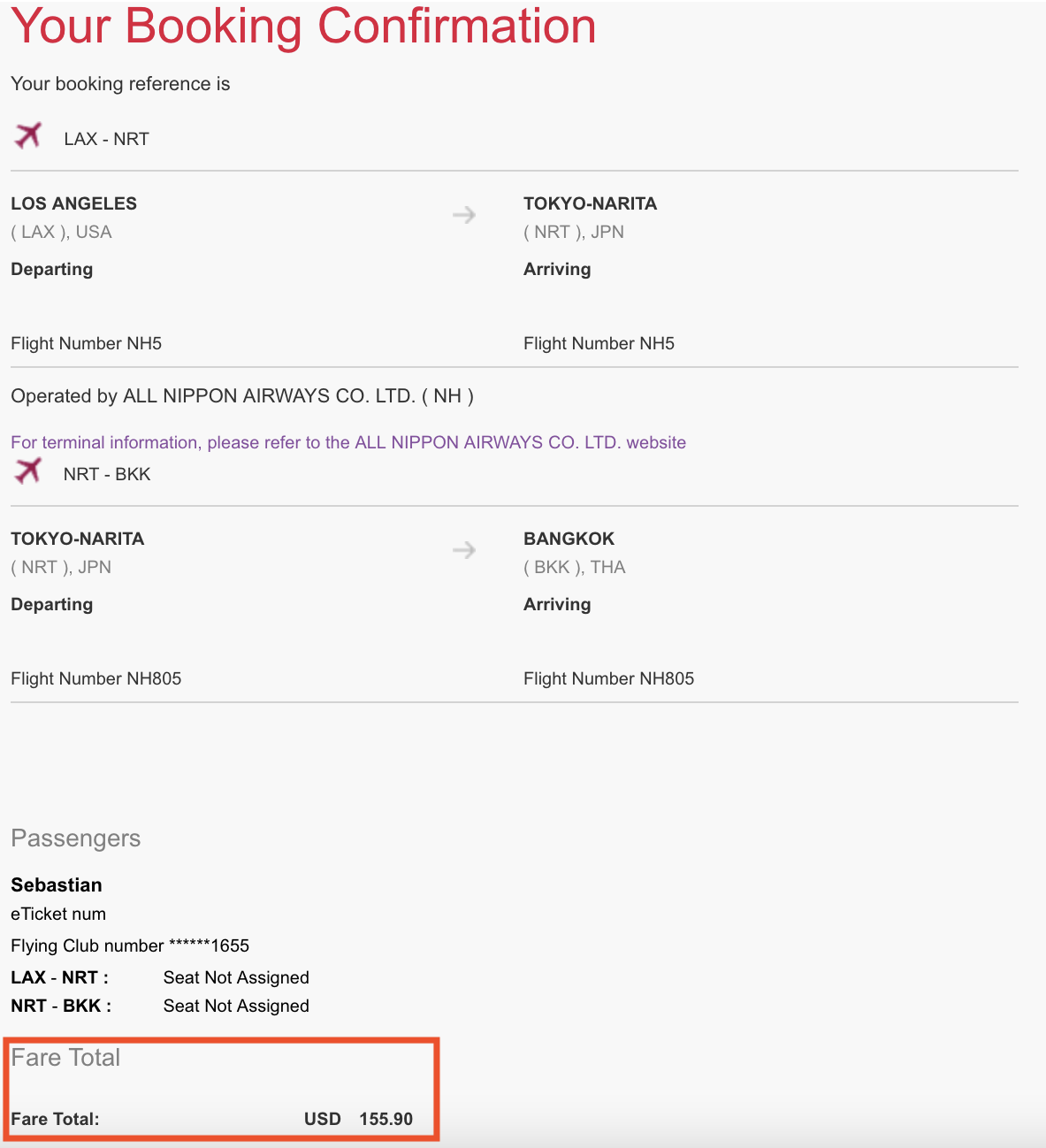 The entire redemption was 75,000 miles + US$155.90
Los Angeles to Tokyo-Narita is in First Class which Tokyo-Bangkok is in Economy Class as Business wasn't available. However, since Virgin charges by segment you don't really lose any miles here. If Business will open up at some point I'll have to transfer more Amex points to Virgin to make up for the 12,500 miles difference.
ANA First Class is really the sweet spot in the Virgin award chart: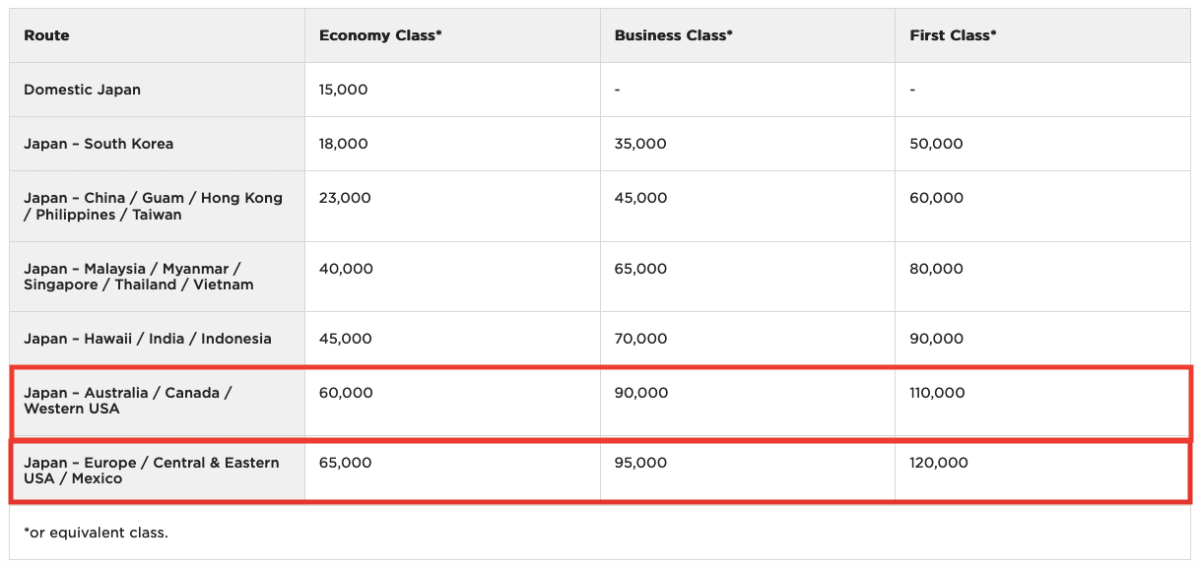 West Coast USA to Japan in First Class is only 55,000 one way which is absolutely amazing and even more so when you can pair it with one of the frequent transfer bonuses from Amex and Chase.
To compare, United was asking 154,500 miles for the identical ticket. No thanks!
The ticket was issued immediately and I was given the ANA reservation code to access the reservation on the website and select a seat. Unfortunately I don't think that the new First Class cabin will be featured on this route. The old First Cube is still very comfortable though.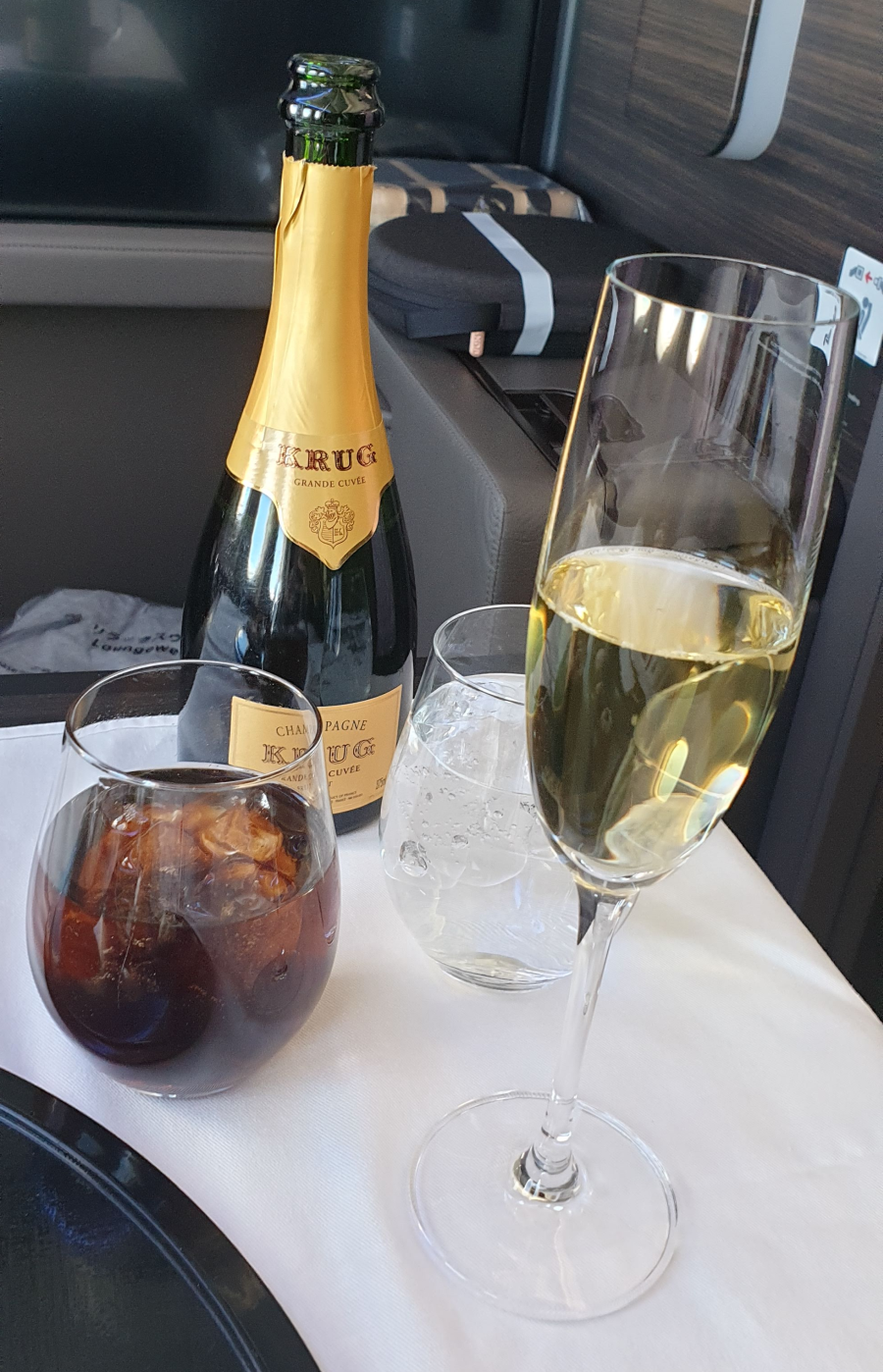 I'm sure the F&B onboard this flight will also be excellent as ANA is usually very strong in this department.
Conclusion
This redemption was truly incredible value. 47,000 American Express points for an 12h long ANA First Class flight + connection (even if in Economy) can't be beat. The surcharges are also extremely reasonable with $155.50. This is the only point where United would have been cheaper with $11.90 on the same itinerary.
Sometimes it's worthwhile to shop around a bit and keep your points as universal currency until a good opportunity arises to transfer them out and book something. There is still a Virgin Atlantic transfer bonus going on but considering the current situation we're in I'd say hold off transferring anything. I was pretty lucky to clear out my Flying Club account and now have only 100 miles left in it.