Last week I wrote about my Award Success with a Virgin Flying Club redemption for ANA First Class but I wasn't fully satisfied with that booking yet and decided to keep monitoring it for improvements.
I kept looking at United Airlines Mileage Plus availability on the same route Los Angeles-Tokyo-Bangkok for the same or later dates and found that the following day not only is there a connection in Business Class available but that ANA will also use the new First Class product.
At the time of booking the Bangkok connection available was only available in Economy Class and the cabin to Narita was the older First Class Cube.
You can read up on my Award Success article from last week here:
Award Success: Virgin Atlantic Flying Club Redemption For ANA First Class Los Angeles-Tokyo-Bangkok
Now don't get me wrong this was already a very nice redemption for a last-minute booking but I try to always improve and make it perfect, after all, it's always a special trip when flying First.
The extra miles required were 12,500 but since American Express (U.S.) currently has a 30% transfer bonus promotion I only had to quickly move 10,000 Membership Rewards points over to Virgin while on the phone with the agent.
It's Back: American Express (U.S.) Membership Rewards 30% Transfer Bonus To Virgin Atlantic Flying Club Through December 31, 2021
American Express to Virgin Atlantic transfers instantly which is a great feature. Some other programs such as ANA and Singapore Airlines can take days to post. Also, this promotion ends in 4 days time so today was the best opportunity to complete this change.
This looks much better now: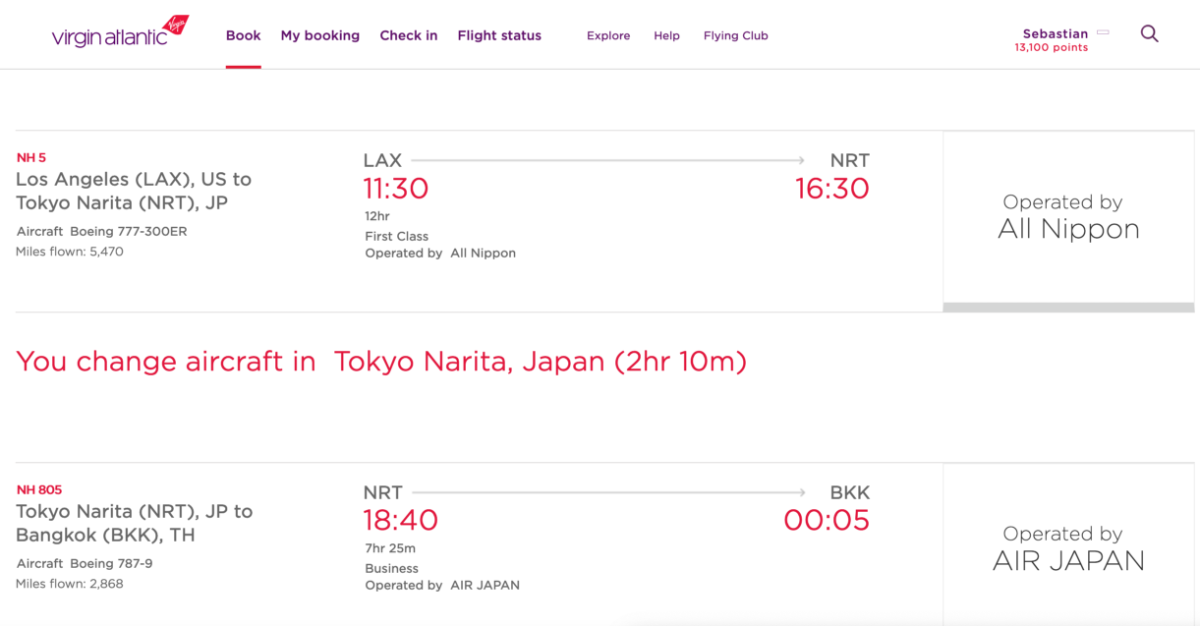 The entire redemption in First/Business comes to 87,500 miles + US$155.90.
When selecting the seat it displays that now the new First Class cabin is being used: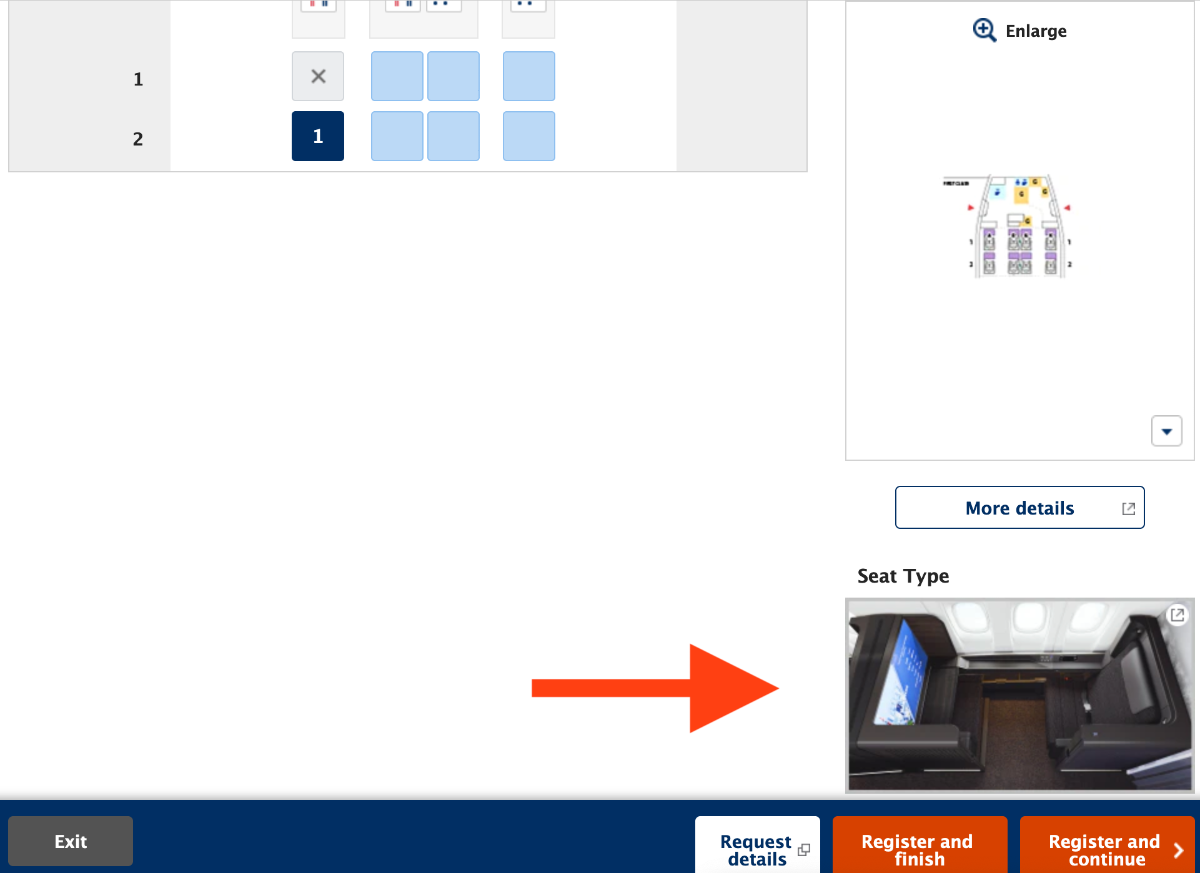 Of course this can always change again but at least it's something to look forward to for now.
Los Angeles to Tokyo-Narita is in First Class which Tokyo-Bangkok is in Business Class after it became available last night. However, since Virgin charges by segment you don't really lose any miles here if there is a difference in class of service, be it Business or Economy.
Conclusion
Thankfully I invested a bit extra time trying to fine-tune my itinerary and so I was able to identify a date where a better connection in Business Class and as luck would have it also the new First Class became available.
This redemption is really incredible value. A total of now 57,000 American Express points for a 12h long ANA First Class flight + Business Class connection between the U.S. and Thailand can't be beaten. The surcharges are also extremely reasonable at $155.50. For comparison, United Mileage Plus would have been 154,500 miles and $11.90 tax on the same itinerary.