Avis left it last minute to inform about its Preferred member tier extensions for an additional year.
The emails went out this week that Preferred Plus member tiers have been extended through January 15, 2023, regardless of the 2021 activity.
You can access Avis here.
Email That Went Out: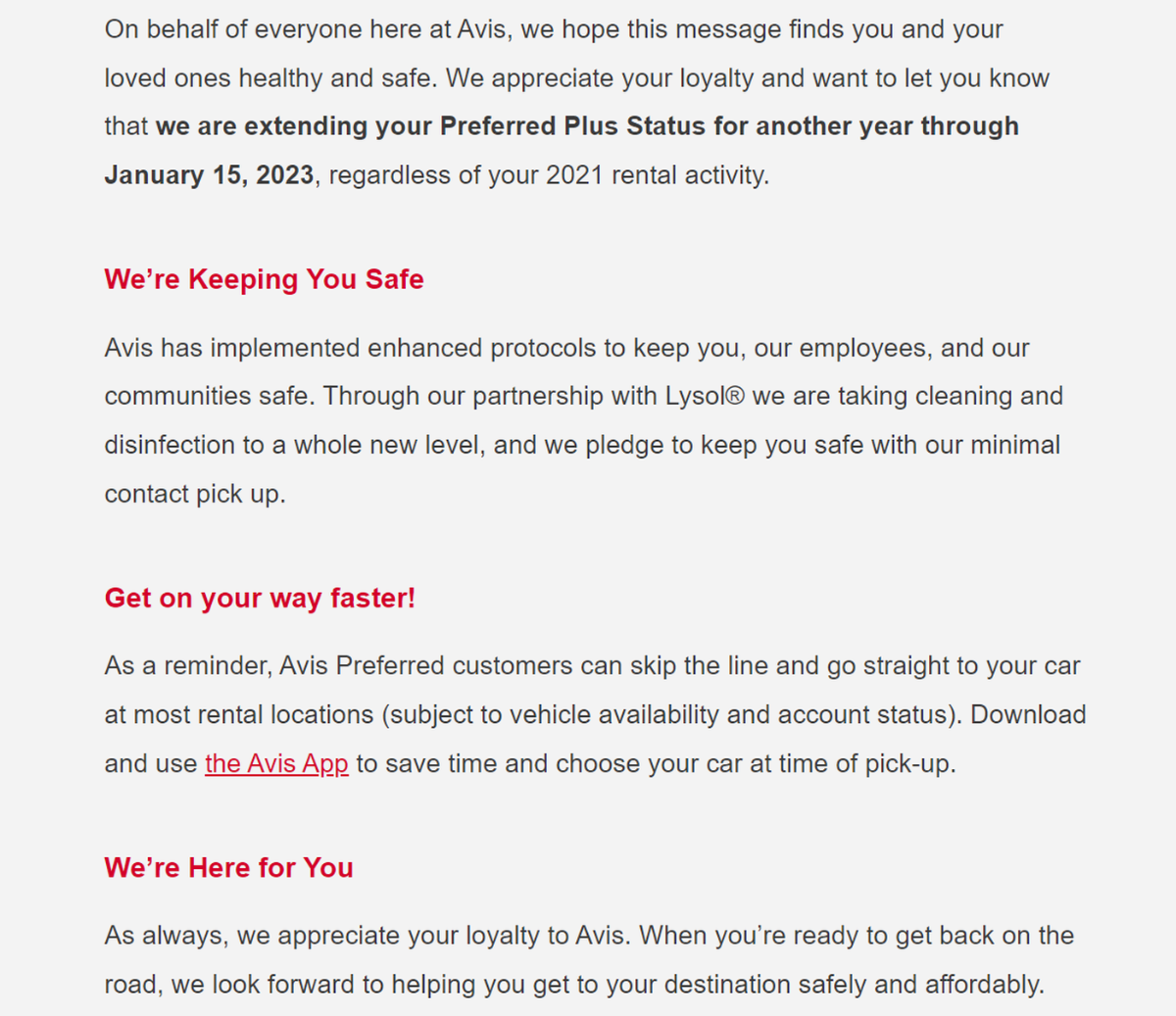 Conclusion
It seems that the majority of programs have extended their elite member tiers by an additional year. International travel for the first half of 2022 will still be challenging. Let's hope that the second half will see more Covid-related restrictions lifted.