Today's Airfare of the Day goes to Qatar Airways and their midweek business class restricted round trip fares between Stockholm (ARN), Sweden to Singapore (SIN), with possible stopovers in Doha (DOH), Qatar.
Remember to email or message us via Facebook, Twitter or Instagram with your airfare-related questions or discoveries!
fare: QATAR AIRWAYS (QR) PJR7PUZX STO to SIN
TRAVEL RESTRICTIONS: valid for travel commencing on/after 10JAN 22 and on/before 30OCT 22. All travel must be completed by midnight on 30OCT 22.
SALES RESTRICTIONS: tickets must be issued on/after 10JAN 22 and on/before 16JAN 22.
Booking class: P
Price: from 1,353€ (789€ base fare + taxes & surcharges).
Day/time restrictions: outbound permitted SUN through THU; inbound permitted MON through FRI.
Advanced reservation/ticketing restrictions: required at least 5 days before departure.
Minimum stay: -/-
Maximum stay: 2 months.
Stopovers: 1 free stopover permitted in DOH.
Cancellations: charge $800 for cancel; charge $1,950 for no-show.
Changes: charge $400 for reissue; charge $1,000 for no-show.
Airline's COVID19 policy: access here.
IATA'S COVID19 REGULATIONS MAP
Routing examples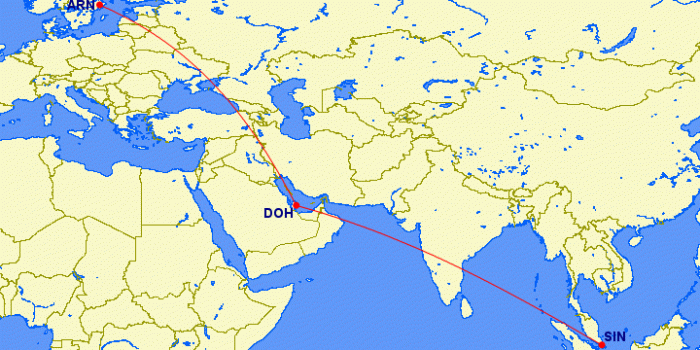 Price comparison


Booking examples
This fare can be booked on Rumbo: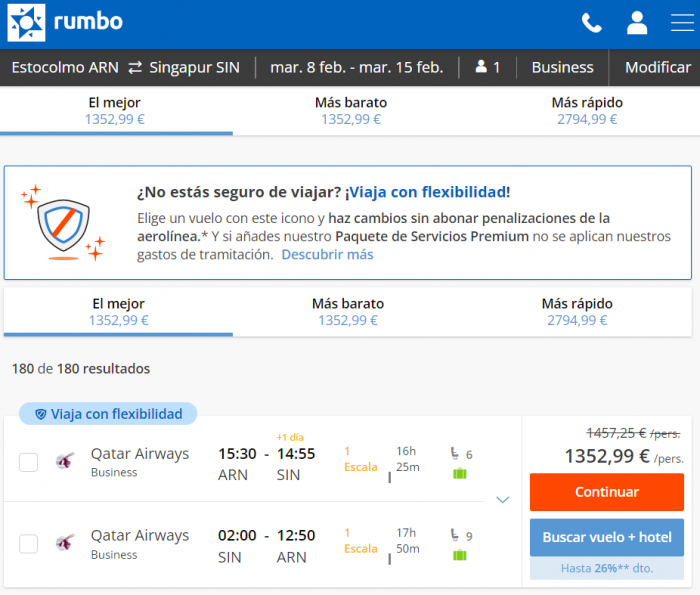 Accruals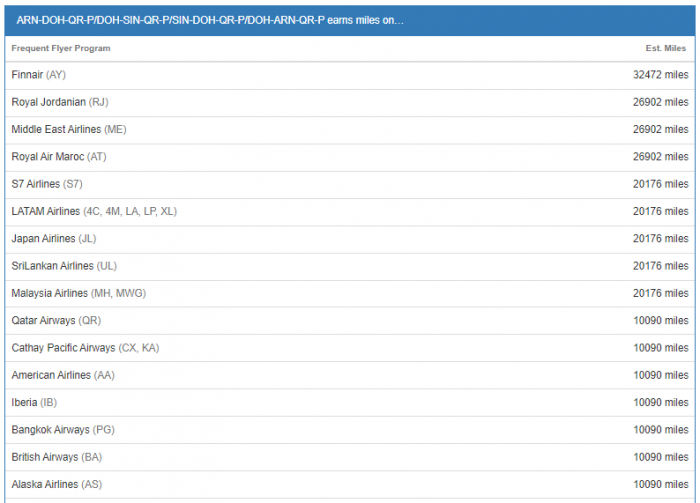 https://www.wheretocredit.com/calculator#ARN-DOH-QR-P/DOH-SIN-QR-P/SIN-DOH-QR-P/DOH-ARN-QR-P
Fare rules
Download (DOCX, 68KB)