Today's Airfare of the Day goes to United and their 2nd level midweek business class excursion round trip fares between Barcelona (BCN), Spain and San Francisco (SFO), USA, available also on Star Alliance partners.
Remember to email or message us via Facebook, Twitter or Instagram with your airfare-related questions or discoveries!
fare: UNITED (UA) PXNCES8W BCN TO SFO
TRAVEL RESTRICTIONS: No travel end date.
SALES RESTRICTIONS: No sales end date.
Booking class: P
Price: from 1,337€ (1,230€ base fare + taxes & surcharges).
Day/time restrictions: permitted TUE/WED/THU or MON/TUE/WED on each transatlantic sector.
Advanced reservation/ticketing restrictions: required at least 180 days before departure.
Minimum stay: 6 days.
Maximum stay: 12 months.
Stopovers: not permitted.
Cancellations: ticket is non-refundable.
Changes: changes permitted for reissue.
Airline's COVID19 policy: access here.
IATA'S COVID19 REGULATIONS MAP
Routing examples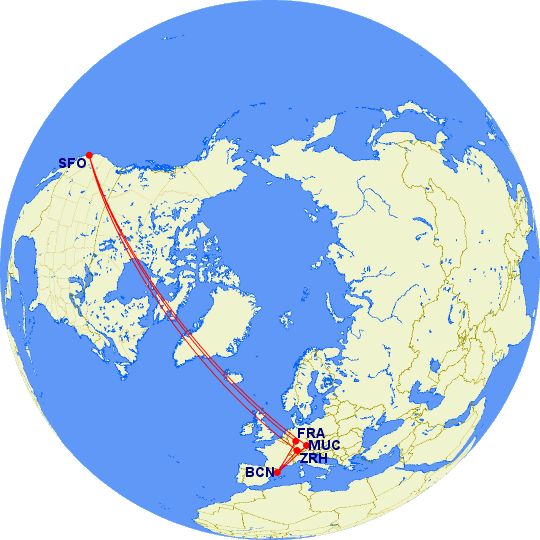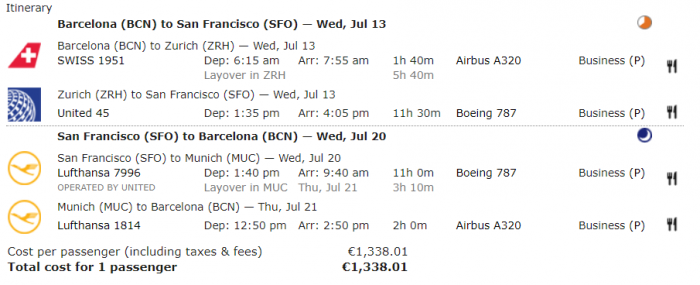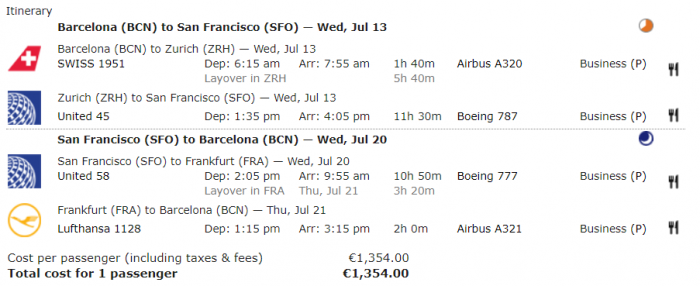 Price comparison


Booking examples
This fare can be booked on United: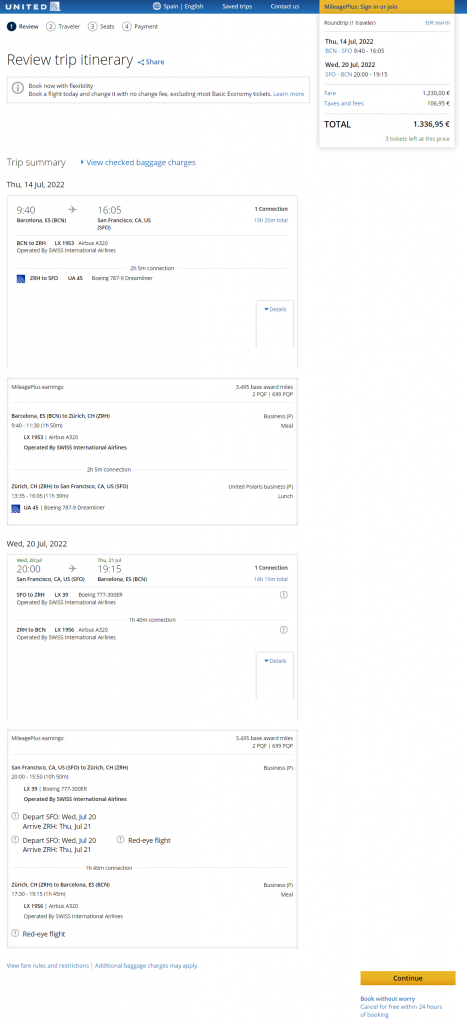 Accruals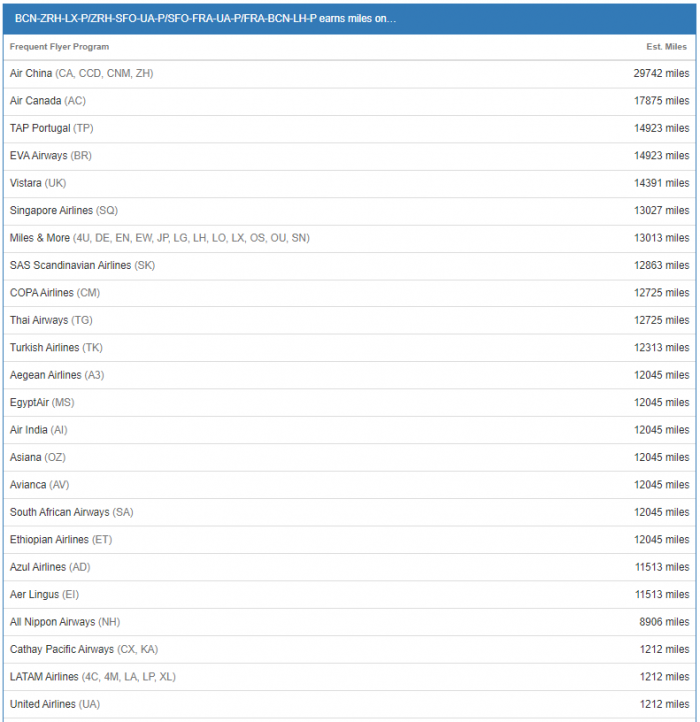 https://www.wheretocredit.com/calculator#BCN-ZRH-LX-P/ZRH-SFO-UA-P/SFO-FRA-UA-P/FRA-BCN-LH-P
Fare rules
Download (DOCX, 39KB)