Today's Airfare of the Day goes to Finnair and their business class excursion fares for round trip travel departing from New York (JFK), United States to Tel Aviv (TLV), Israel.
Remember to email or message us via Facebook, Twitter or Instagram with your airfare-related questions or discoveries!
IN CASE YOU MISSED IT!
Flight Review: Finnair AY1 Helsinki – Los Angeles Inaugural
fare: FINNAIR (AY) INN7T1S5 NYC to TLV
TRAVEL RESTRICTIONS: valid for travel commencing on/before 31MAR 22.
SALES RESTRICTIONS: tickets must be issued on/before 18JAN 22.
Booking class: I.
Price: from $1,519 ($836 base fare + taxes & surcharges).
Day/time restrictions: -/-
Advanced reservation/ticketing restrictions: reservations are required at least 7 days before departure.
Minimum stay: until the first Sunday after arrival at turnaround.
Maximum stay: 12 months.
Stopovers: permitted at $400 each.
Cancellations: ticket is non-refundable.
Changes: changes permitted for reissue/revalidation.
Airline's COVID19 policy: access here.
IATA'S COVID19 REGULATIONS MAP
Routing examples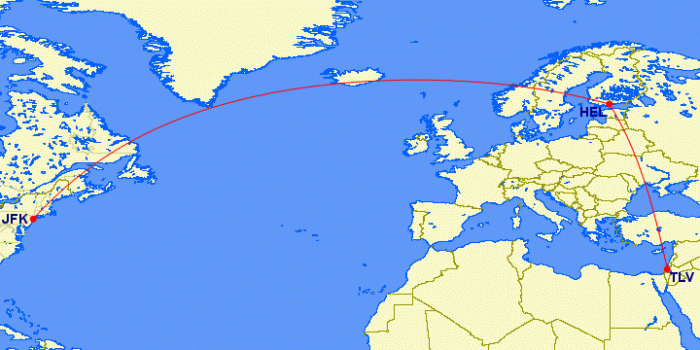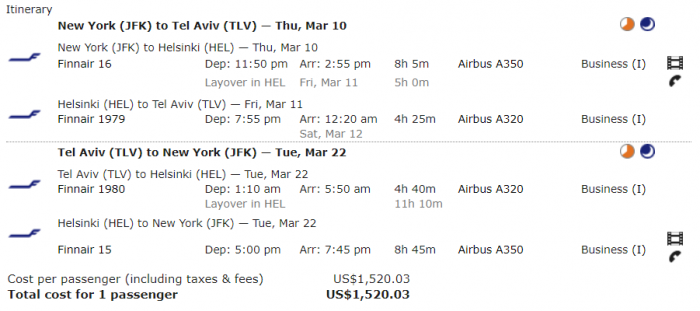 Price comparison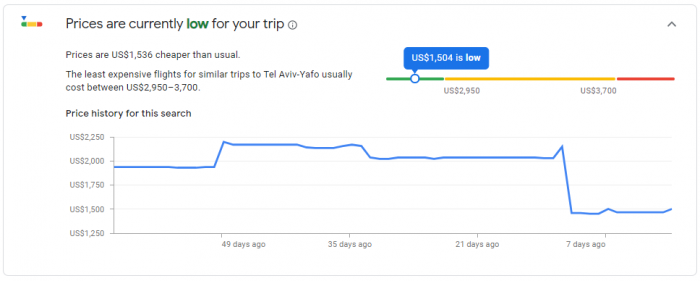 Booking examples
This fare can be booked on FlyUS: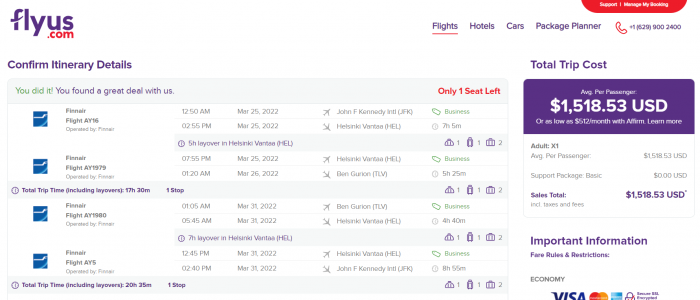 Accruals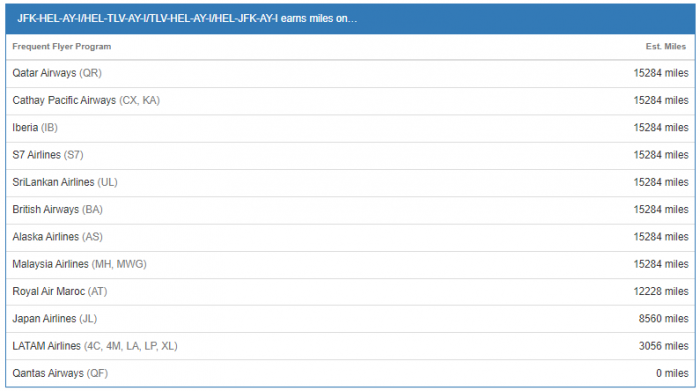 Fare rules
Download (DOCX, 28KB)