Drift San José del Cabo is a minimalist boutique hotel located in San José del Cabo, Mexico, designed by RIMA. The property features 29 guest rooms and suites in addition to a courtyard pool, mezcal bar, and rooftop terrace. The intimate property is a contrast among the larger resorts found throughout the area.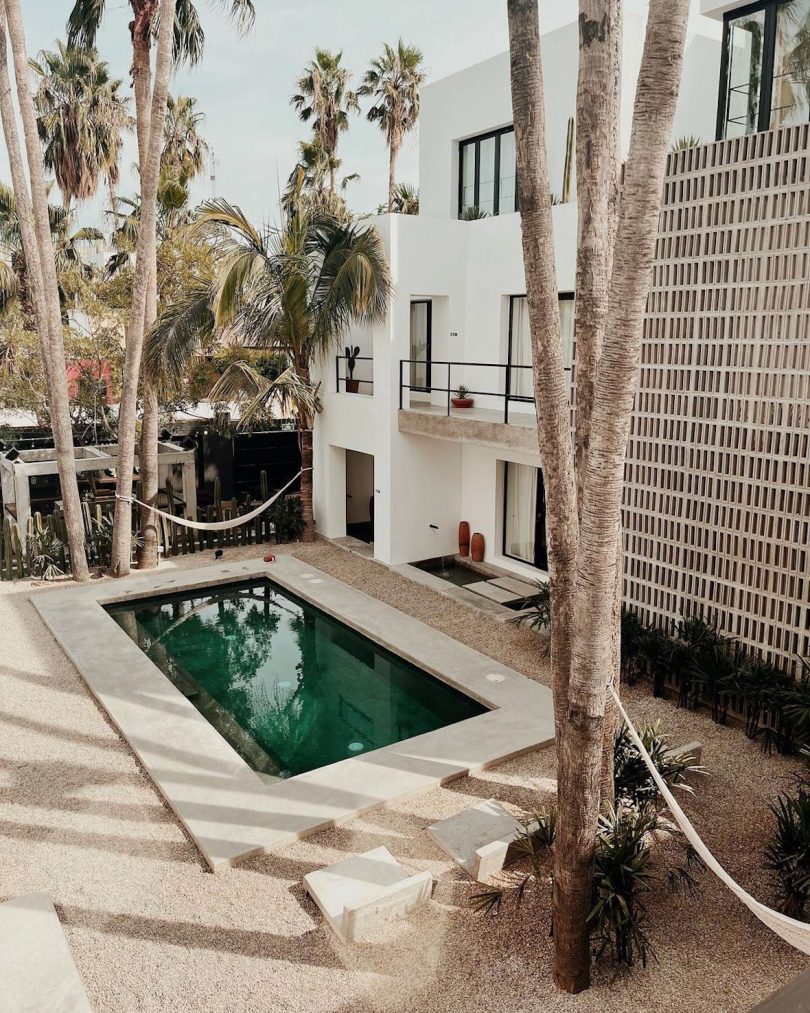 The whitewashed hotel exterior blends as much with its surrounding environment as it does the interiors, which have a smooth concrete finish. Heavy, raw materials – such as wood, stone, and steel – are incorporated into each space to create a sanctuary-like atmosphere surrounded by lush greenery.
Local organic textiles and woven baskets intimately bring the neighboring culture to each room, while polished concrete floors and bright white walls keep the focus on the vibrancy of the destination. The Mezcal Bar, located poolside, was opened in partnership with Mezcal Exiliado, featuring mezcal tastings and a variety of mezcal cocktails.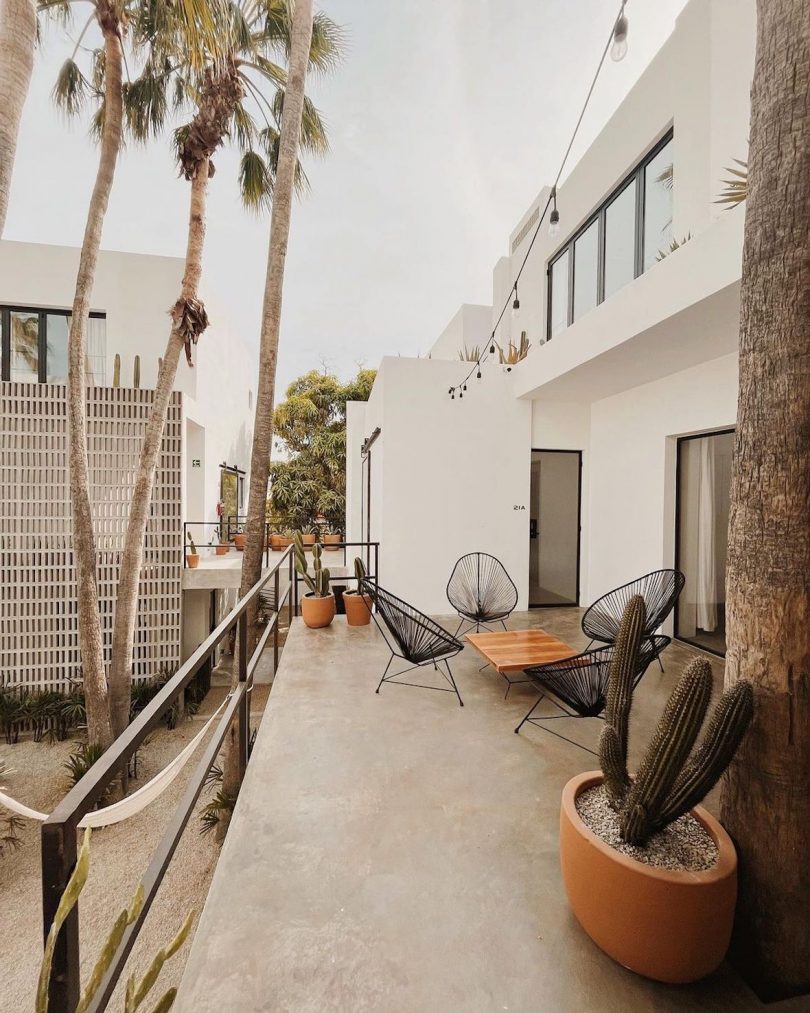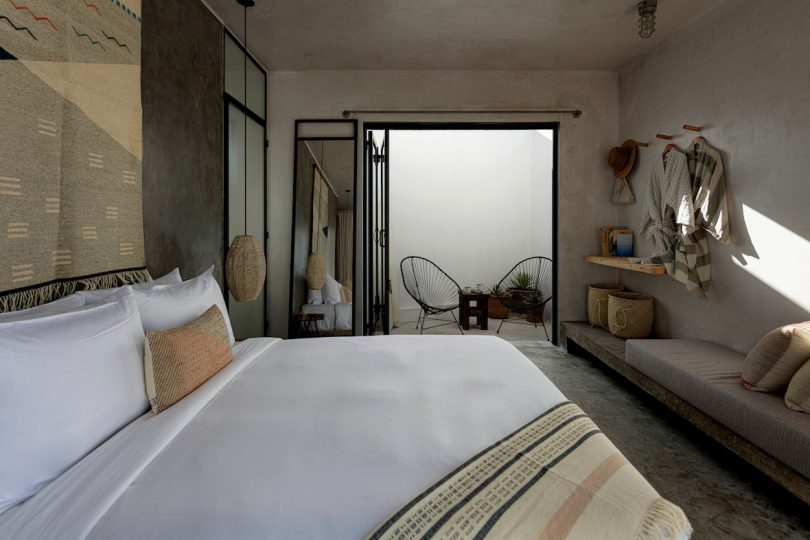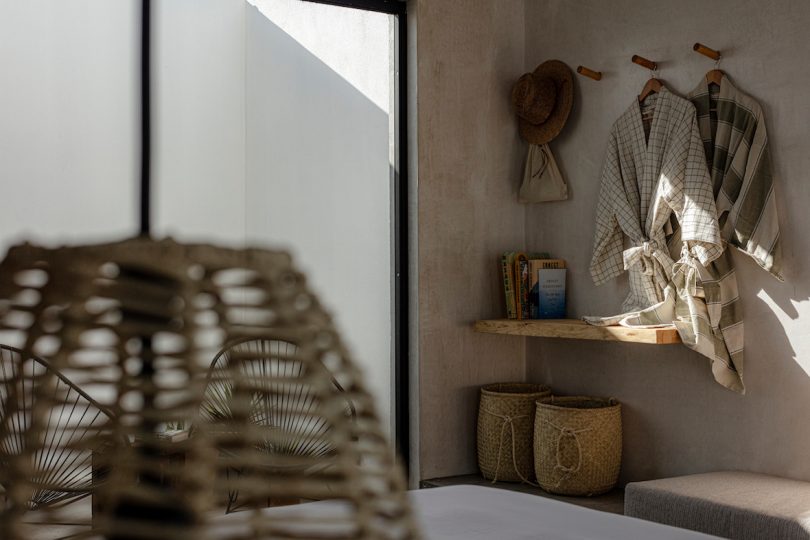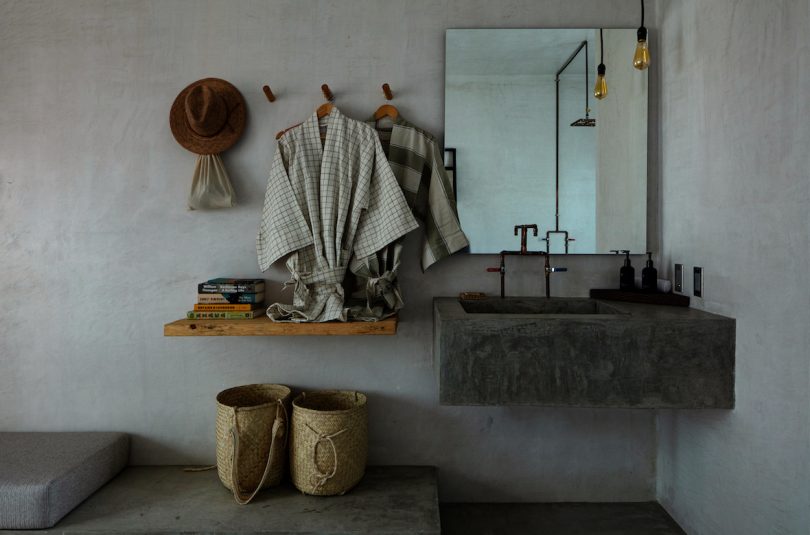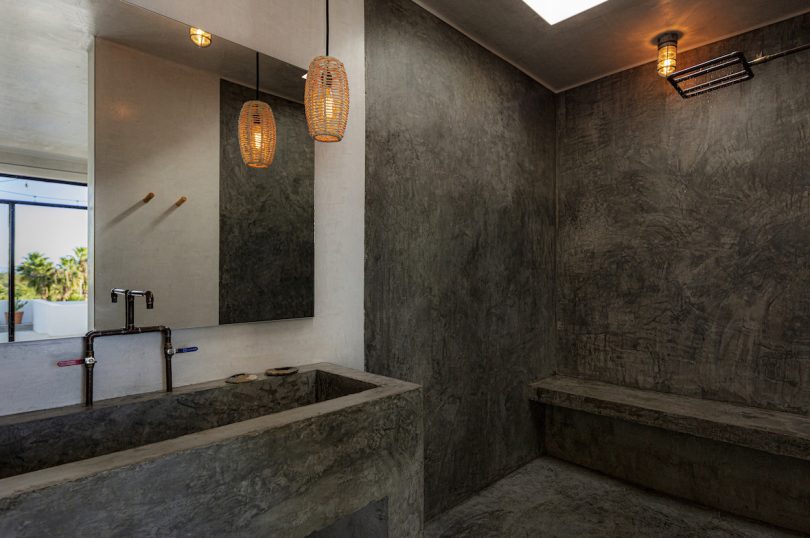 Photos by Francisco Estrada.