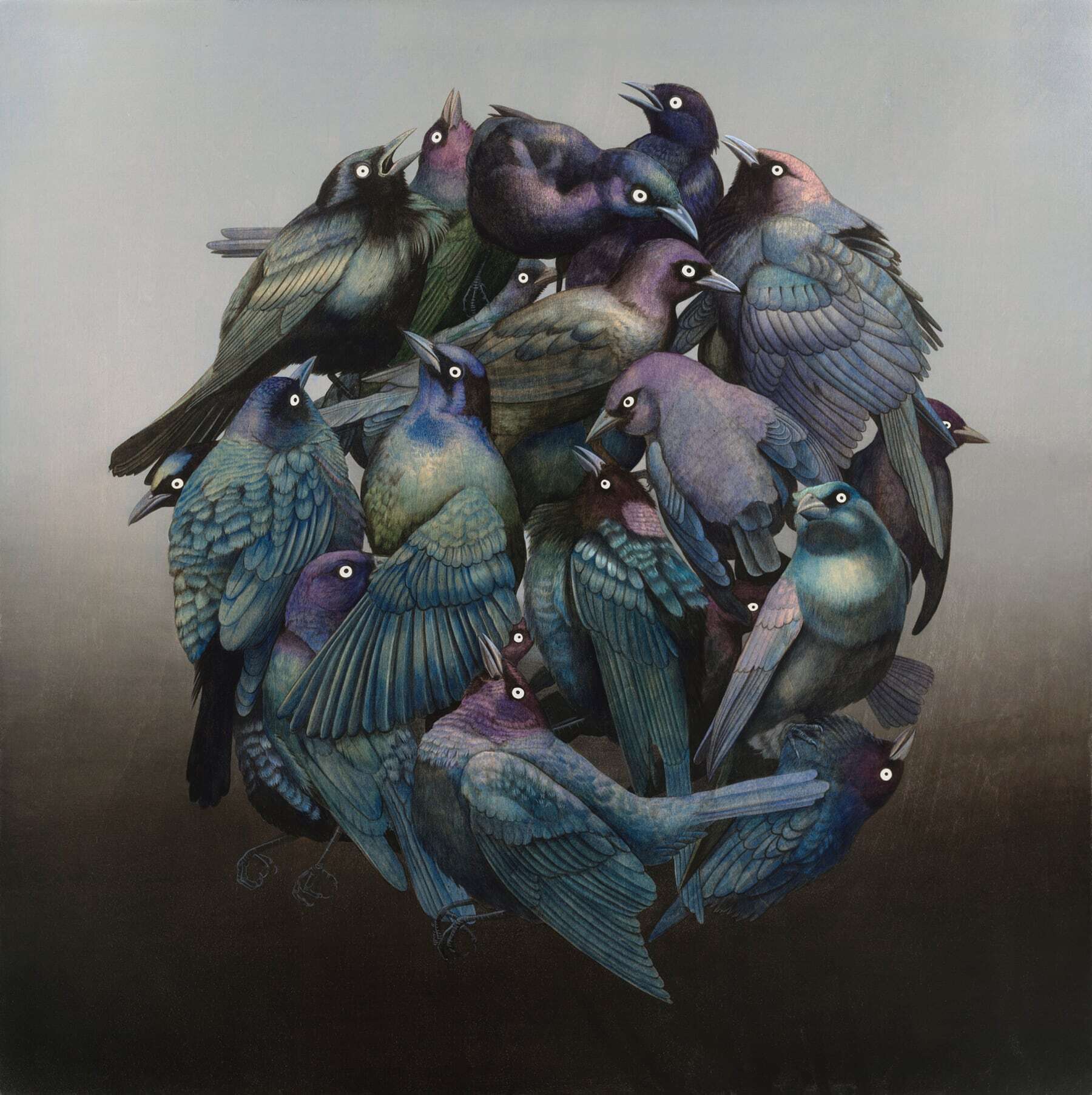 "Oil Slick" by Tiffany Bozic
For the first time in nearly two years, Colossal is launching a limited-edition print in collaboration with artist Tiffany Bozic (previously). "Oil Slick," which is available now in Colossal Shop, centers on a cluster of grackles in shades of deep purples and blues, colors that evoke swirling petroleum floating on the surface of the ocean. "Though few species are as polarizing as these thoroughly urbanized birds, one thing is indisputable: their sheer numbers are a sign of their success and adaptability," says the California-based artist, whose body of work focuses on preserving the diversity of the natural world.
The giclée print is signed and available in an edition of 250, and 10% of all proceeds will be donated to Art to Acres, an artist-founded nonprofit focused on large-scale land conservation in North, South, and Central America. Pick up "Oil Slick" today in the Colossal Shop.