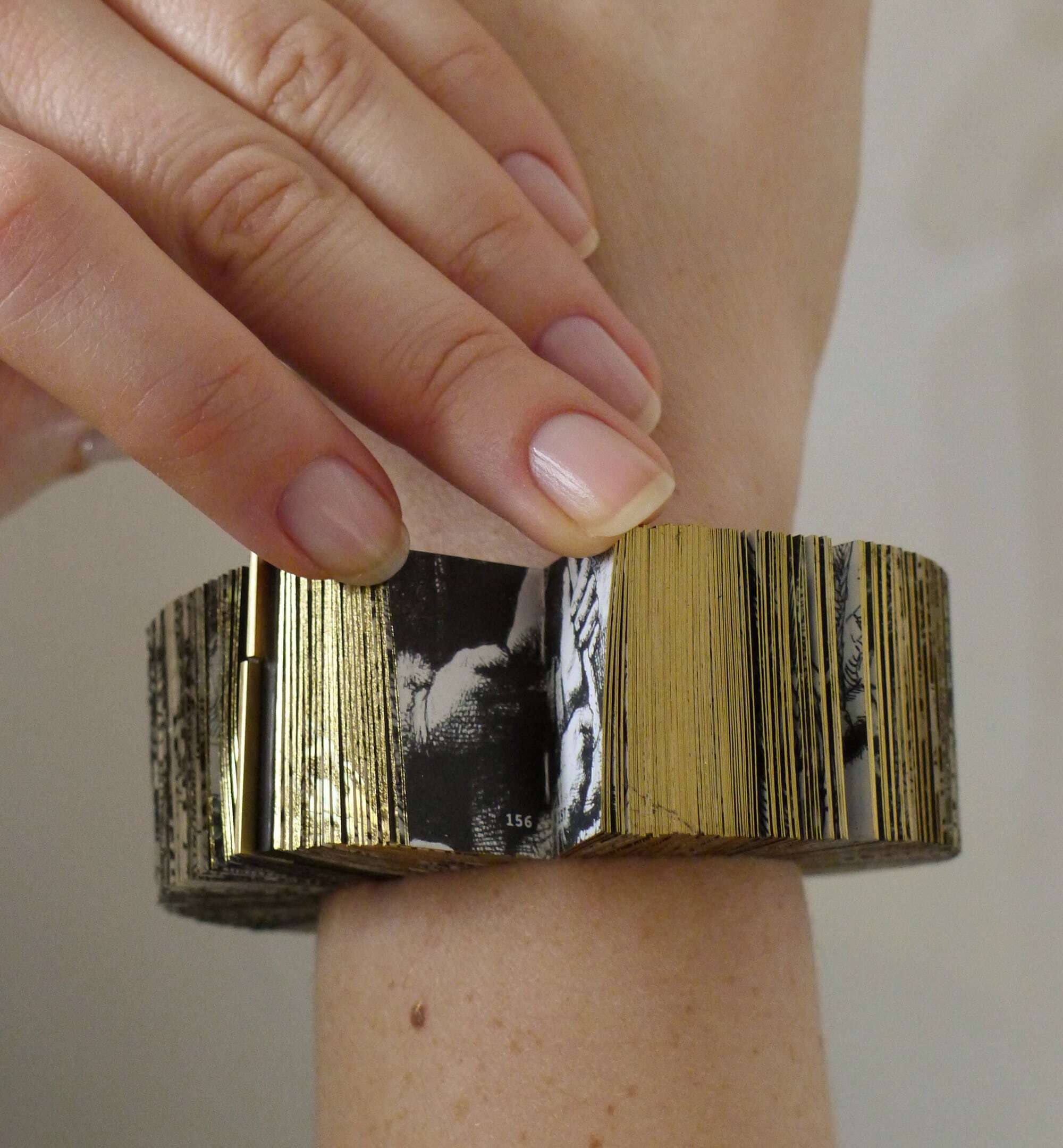 All images © Lyske Gais and Lisa Duinker, shared with permission
Lined with gilt edges and secured with a gold clasp, a bracelet by the Amsterdam-based duo of Lyske Gais and Lia Duinker packs a vast art historical collection within the span of a wrist. The pair created a wearable catalog back in 2015 that binds 1,400 pages into a thick book. Its contents contain black-and-white hand illustrations from 303 of Rembrandt's etchings and drawings, subject matter inspired by its availability in Rijksmuseum's digital archive. "We liked that it would be something you could wear, have your own collection with you," they tell Colossal.
Titled "Rembrandt's Hands and a Lion's Paw," the book bracelet uses brocheersteek, a method of traditional cross-stitching, and each page is titled and numbered. An additional index helps navigate the hundreds of illustrations held within the leather covers.
Cooper Hewitt acquired the original work, which also won the Rijksmuseum's 2015 Rikjsstudio Award, and Gais and Duinker followed the design with a necklace in a similar style that features Rembrandt's dogs. There are a few of the original 10 limited-edition bracelets available on the pair's site. (via Women's Art)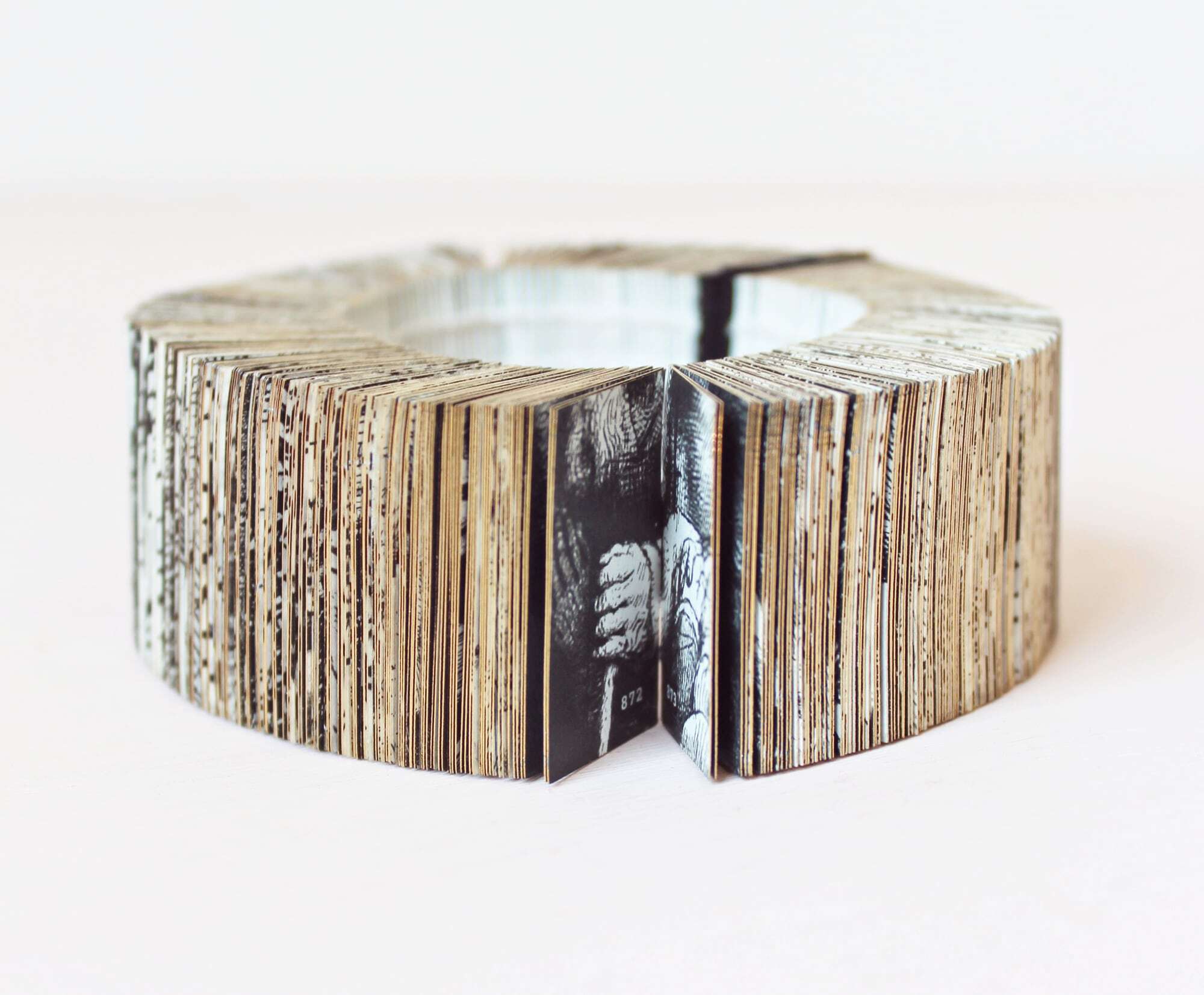 Photo by Frieda Mellema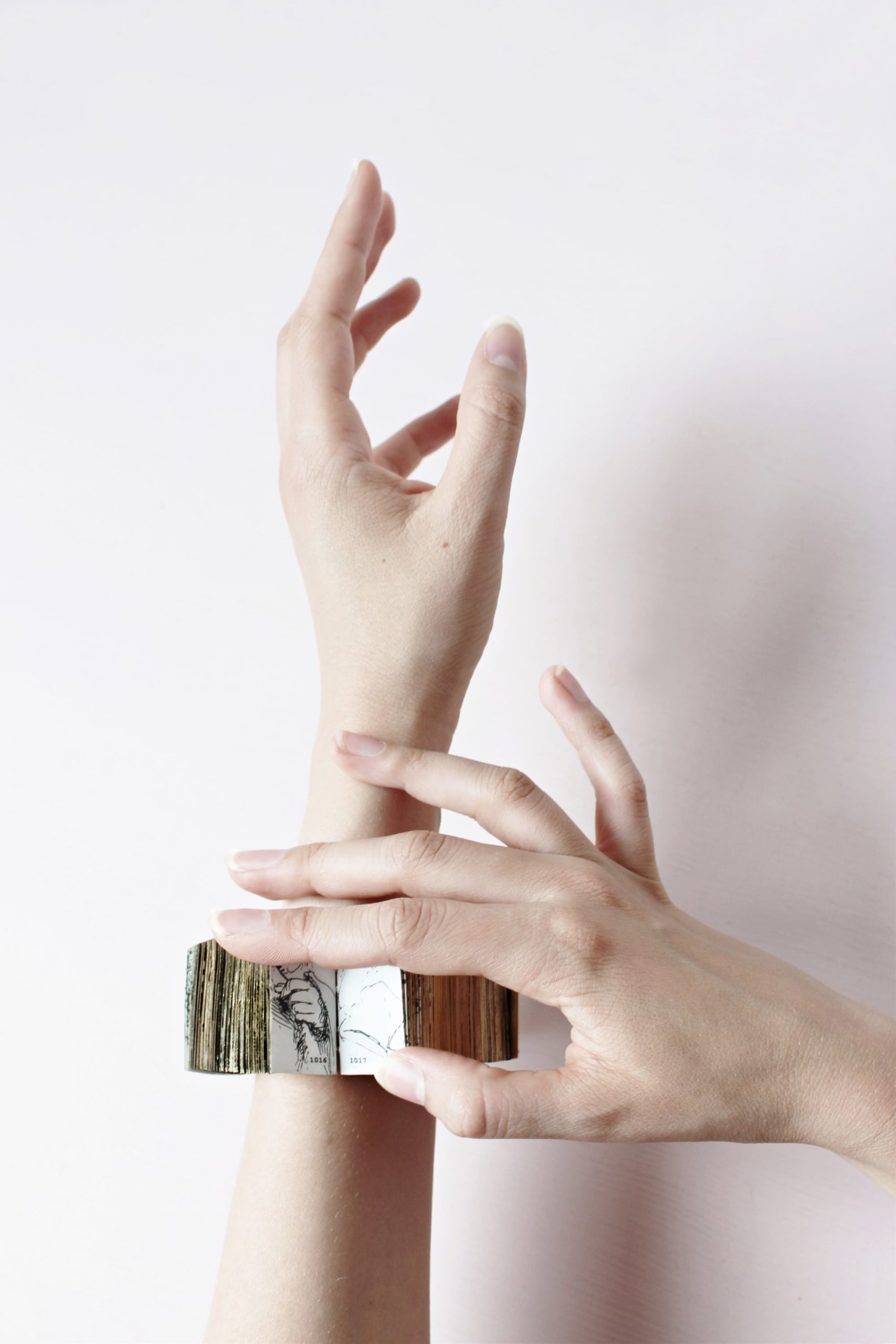 Photo by Frieda Mellema