If you think about how many things our hands touch every day and how many germs that would love to take up residence on our digits, it's, well, gross. With constant hand-washing comes never-ending dryness. My dry hands go far beyond winter months and 2+ years of a pandemic, as I've always been one to constantly freshen up or sanitize my hands for most any reason. This has resulted in my multi-year quest to find the best hand creams on the market. I feel like I've tried them all, from cheap drugstore brands to the high dollar ones and everything in between. I admit I'm picky. I want soft, smooth, and nourished hands with perfect cuticles but I don't want any greasiness left behind. I don't have time (or patience) to stand around with my hands in the air waiting for the cream to soak in, so my standards are high. If you want to bypass all of the testing, read on to find the best hand creams I've found with the bonus of cool packaging. What can I say, I'm also a sucker for good packaging!
Earth Botanical Body Cream by 3rd Ritual
While dubbed a body cream, this rich blend of vetiver, pink pepper, and rosewood combined with a cream infused with Kaolin clay and purifying neem extract will restore and nourish your overworked and over-washed hands. 3rd Ritual even includes traditional Chinese medicine inspired suggestions of how to the cream for reflexology, belly rubs, and Nadi Shodhana (alternate nostril breathing). Keep the simple clay-colored tube by your bed and breathe in… breathe out… and soak up its fresh, earthy scent before you get some zzz's.
$32
Shop Now >>
Havana Hydrating Hand Cream from evolvetogether
evolvetogether
has been my go-to face mask brand throughout the pandemic and during that time they've launched a number of additional products, including body care, home products, and outdoor necessities, that are also top notch. The Havana cream hydrates thanks to their BCE vitamin complex comes with a delightful natural spice scent that's grounded in cardamom, violet, vetiver, and cedarwood. Bonus: Hands aren't left greasy and it comes in sleek, minimalist packaging!
$23
Shop Now >>>
Hand + Nail Balm from Pleasing
Many celeb-backed brands can leave you disappointed or longing for more, but Pleasing, the beauty and lifestyle brand founded by the multi-hyphenate Harry Styles, is a pleasurable exception. I admit, I was hesitant to buy the Hand + Nail Balm, or more like I bought it with zero expectations, but damn what a pleasant surprise. As a chronic hand over-washer long before the pandemic, my hands and cuticles have been starved for any kind of relief and this balm delivered tenfold. Instantly, my leathery looking hands with peeling cuticles (delightful image!) appeared smooth and quite soothed, more so than anything else I've ever used. My cracked cuticles have healed and my hands are buttery soft. Packed with shea butter, snow mushrooms, and apricots, This balm is the G.O.A.T., my holy grail, my plus-one… Plus, how can you not smile at the packaging?!
$25
Shop Now >>
Resurrection Aromatique Hand Balm from Aesop
The Aesop brand can easily be spotted in many high-end interiors spaces, particularly their hand soap next to bathroom and kitchen sinks alike. That's because their packaging is modern and eye-catching, and well worth the higher price tag that comes with it. Their hand balm is nourishing and rich, resulting in softer hands and cuticles. A little goes a long way, as does the citrus/woodsy scent, so if you're not into stronger smells, I'd look for something else.
$31 for 2.6 oz or $99 for 17 oz
Show Now >>
African Beauty Butter in Egyptian Lavender + Moroccan Mint from 54 Thrones
An extra nourishing mixture of shea butter, baobab oil, and jojoba oil that will definitely leave your hands softer than before. The rich butter is handcrafted with natural ingredients that are ethically sourced, and a variety of delicious scents, like the Egyptian Lavender + Moroccan Mint that's a favorite. Packed in a sleek golden tube, the thick cream is fairly heavy duty so if you use too much your hands might feel a bit greasy, which is great at night if you slap on a pair of cotton gloves to help it soak in.
$24
Show Now >>>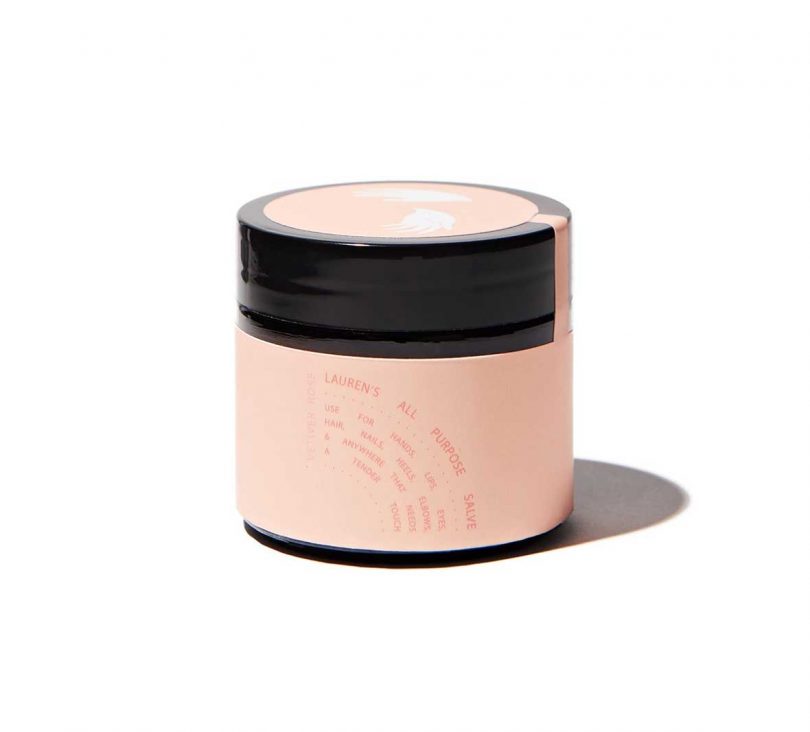 Rose Vetiver LAP Salve from Lauren's All Purpose
This multipurpose salve is an all-in-one lifesaver as it works on your entire body to help with everything from flakes and redness to brightening dull skin – moisturize your entire body, under your eyes, around your cuticles, upon your lips, etc. Each jar is made by hand in Texas with only 7 organic ingredients, which include, shea butter, coconut oil, hemp seed oil, jojoba oil, oils of Rose Otto and vetiver, and infused burdock root. Make it your bestie and keep the pink-labeled jar on your nightstand for added nighttime hydration, at your desk for pesky paper cuts, or pack it in your suitcase for your next trip.
$38 for 45 ml or $60 for 114 mll
Shop Now >>

Soul Reviving CBD + CBG Hand Cream from Happy Dance
Another tried-and-true celeb-founded brand, Happy Dance, launched last year from all-star Kristen Bell. The premium CBD skincare line, a collab with Lord Jones, just launched a hand cream that might not revive your soul but it will revive your dry hands. The cream combines CBD and CBG with hydrating planted-based ingredients, like sweet almond oil, vitamin E, and Lahai oil, that will soften and condition your hands making them look human again. Bonus: It comes in Happy Dance's playful + colorful packaging that will make you smile while your hands thank you.
$20
Show Now >>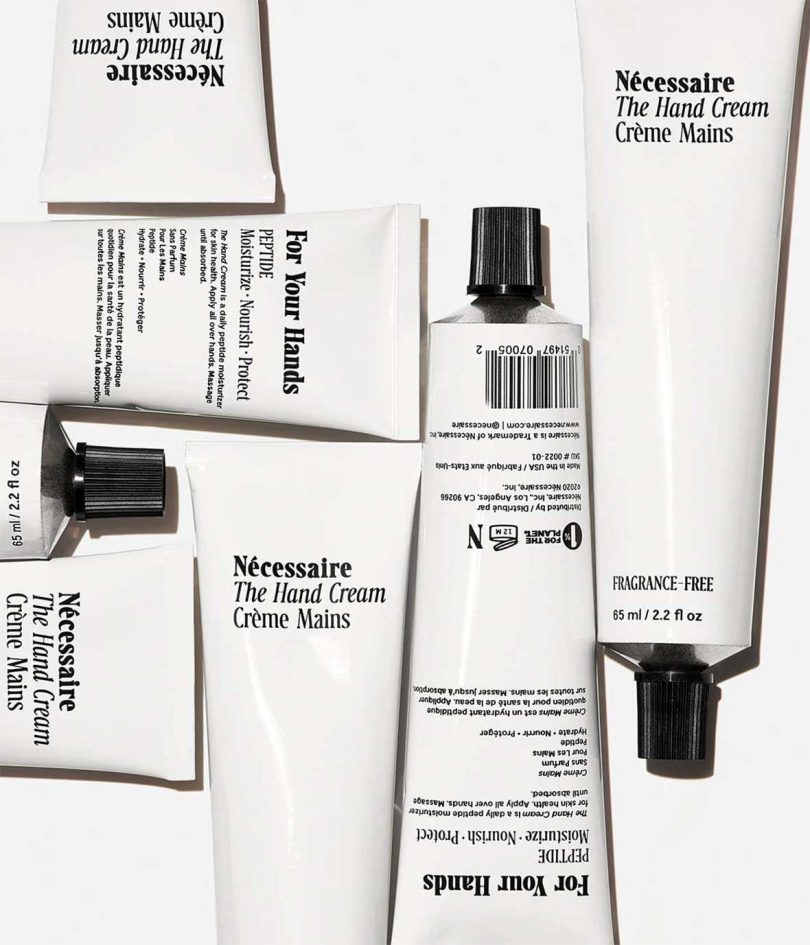 The Hand Cream from Nécessaire
Packaged in a minimal white tube with black type, The Hand Cream is a fragrance-free option that's both deeply nourishing and fast to absorb. Full of vitamins and peptides, this ultra-rich cream will have your hands feeling silky smooth, like their much-loved – The Body Wash – which can be found in my shower.
$20
Show Now >>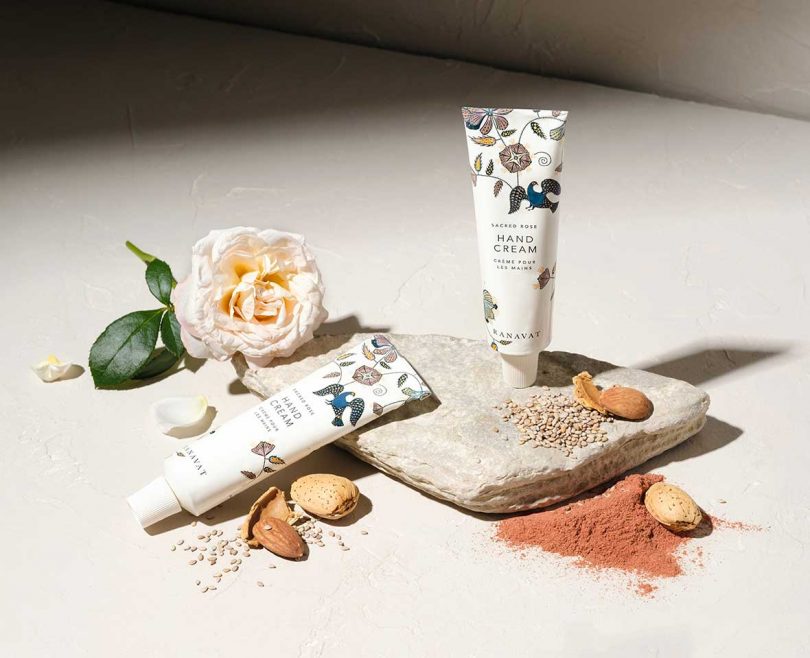 Nourishing Hand Crème – Sacred Rose from RANAVAT
From the 1st South-Asian founded Ayurvedic skincare brand to be sold at both Sephora and Harrods, RANAVAT aims to restore your hands with sacred rose petals that are found in Pushkar, India. It's the perfect balance of deeply moisturizing while not leaving your hands greasy afterwards. The scent is light, just enough to make it feel like a luxury experience when you're squeezing it out of its beautiful tube and applying it to your sad hands.
$32
Shop Now >>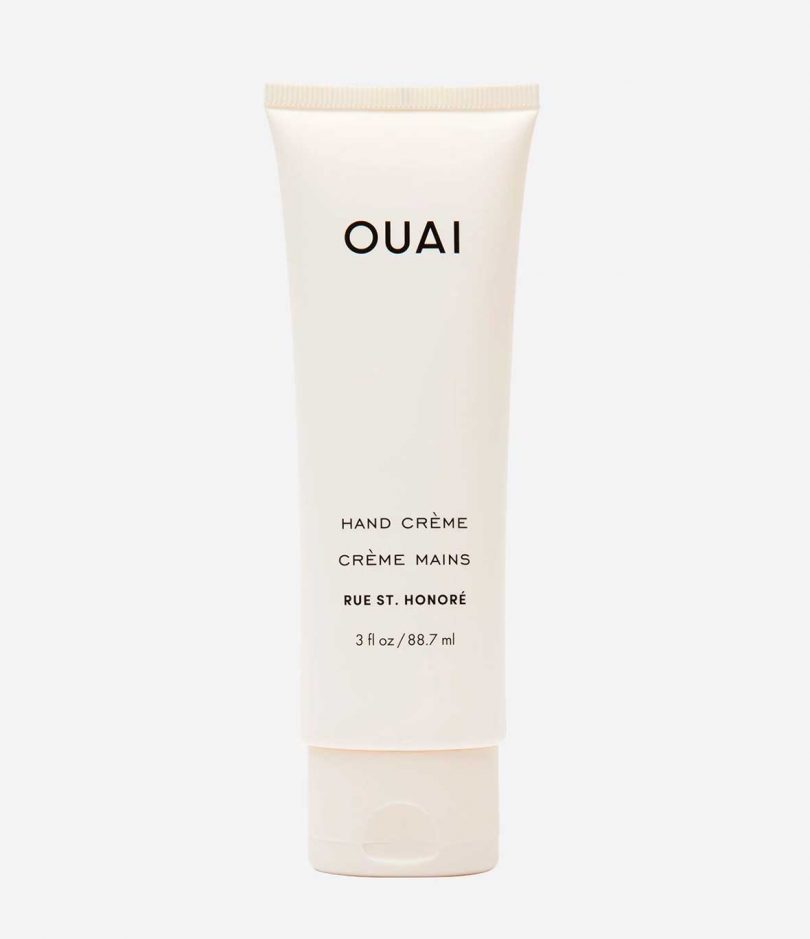 Hand Crème from Ouai
While mostly known as a hair care brand, Ouai also has your hands and bodies covered. Their hand cream, or crème, moisturizes and hydrates your hands like a balm that's packed with coconut oil, murumuru seed butter, and she butter. It feels silky as it's going on before it melts into the skin leaving you with soft, smooth hands and a light lingering aroma of violet, gardenia, ylang ylang, and musk.
$24
Shop Now >>
This post contains affiliate links, so if you make a purchase from an affiliate link, we earn a commission. Thanks for supporting Design Milk!